As I've mentioned before, history isn't my strong point, having sadly dropped the subject at school aged 14. I have a fascination with Croydon's 20th Century history when our space-age skyline started to form, and I could probably hold my own in a pub quiz if a Croydon history round lightly touched on Elizabethan times and John Whitgift, but any more than where Henry VIII might have stayed whilst he was holidaying in the area and I'd be at a bit of a loss.
It's a good job we're joined by guest writer and local historian Tania Rahman to tell us more about Croydon's past. This week she talks about the rise and fall of the Carew family, who owned an area of Thornton Heath and Norbury for 500 years.
—
When I first moved to Green Lane, Thornton Heath with my family in 1994 I did not really know much about the local history of the area. I was too busy with school, then university where I actually studied English Literature. It was not until I started working at the British Museum that I started to take an interest in the local history of Croydon. I started with archaeological discoveries and historical buildings in Croydon and even as far as Beddington, and then I discovered the historical importance of Norbury and Thornton Heath.
The earliest evidence of civilisation I could find in the Norbury/Thornton Heath area (which was originally known as North Bury) was the discovery of Neolithic flint heads and ancient coins. Saxon coins were discovered in 1862 when Thornton Heath railway was being built; 250 silver coins which were dated during King Alfred's reign were discovered on Whitehorse Manor Road (along with Frankish and Oriental coins according to the British History Online website). Also, according to the Pollard's Hill Resident Association website Roman coins were also discovered in Pollard's Hill, Norbury.
Croydon is on the route between Sussex and London so it made sense that visiting or invading civilisations like the Saxons would leave evidence of their presence or even choose to settle down here.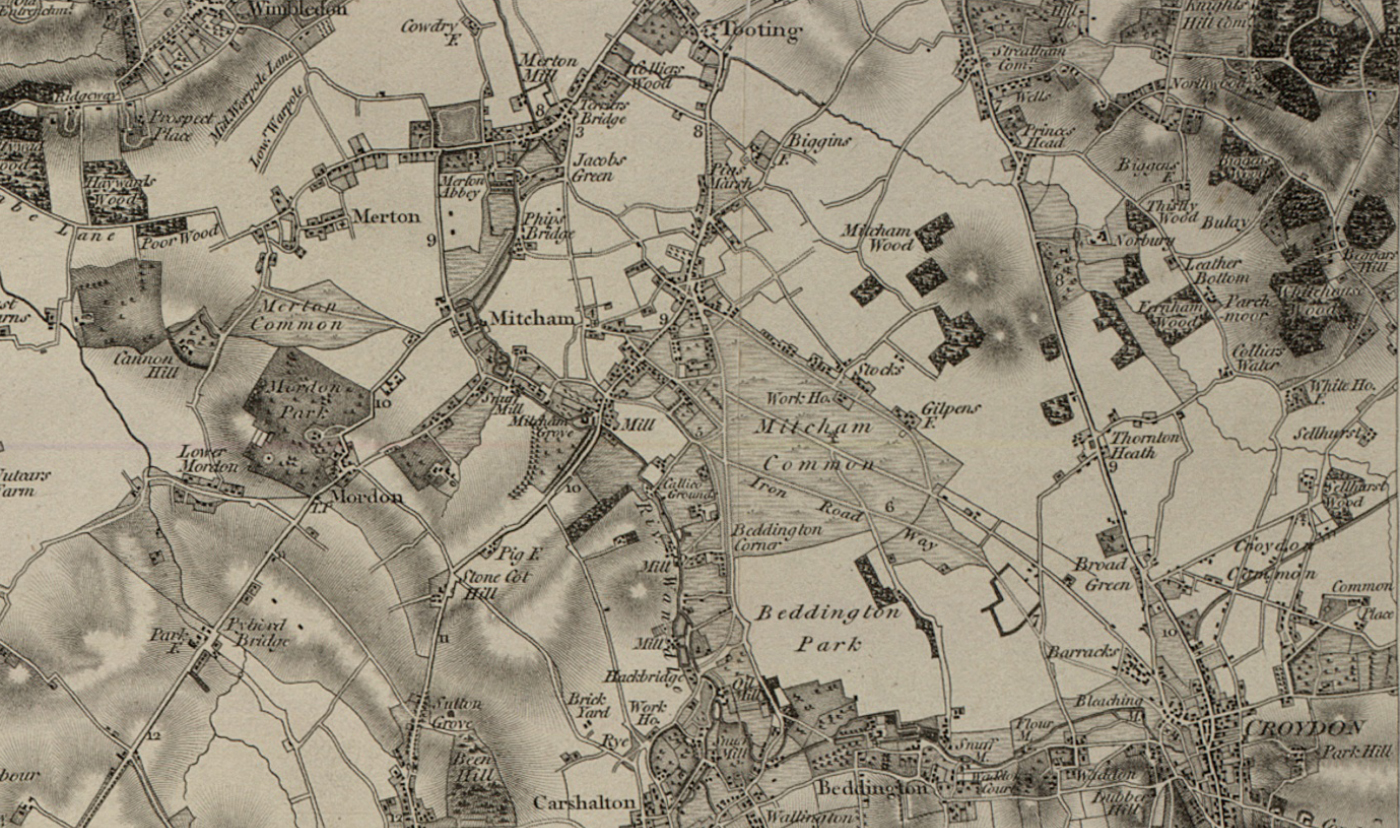 Supposedly a Manor House existed on Bensham Manor Lane. The area was originally called Benchesham and was owned by the Rochester Monks, then by two Bishops of London and an Archbishop of Canterbury. I also discovered that a lot of land had been passed onto royalty or probably been taken over by them. Henry V appeared to own the area and then it seemed to pass to Henry VIII, then his son Edward and then his daughter Mary I.
However Tudor Royalty were never the true owners of Benchesham. By the late 13th century it had been divided into North and South Benchesham; then North Benchesham became North Borough and then Norbury as it is known today. For over 500 years the Carew family owned the area, except for a brief period when Henry VIII owned it. He actually had the owner Nicholas Carew executed on unproven criminal charges to seize his lands, only for his daughter Mary I to restore them to the Carew family.
The Carew family were of noble descent themselves, from the Normans. Nicholas Carew was a cousin of Anne Boleyn and she actually helped him to get a place at court. However Carew disliked Anne and was clearly not grateful for her help as he allowed Henry VIII to court Jane Seymour at another of his residences, Beddington Park, or Carew Manor as it was known then. The Carews are said to have owned land in Norbury and Thornton Heath right up to the 19th century.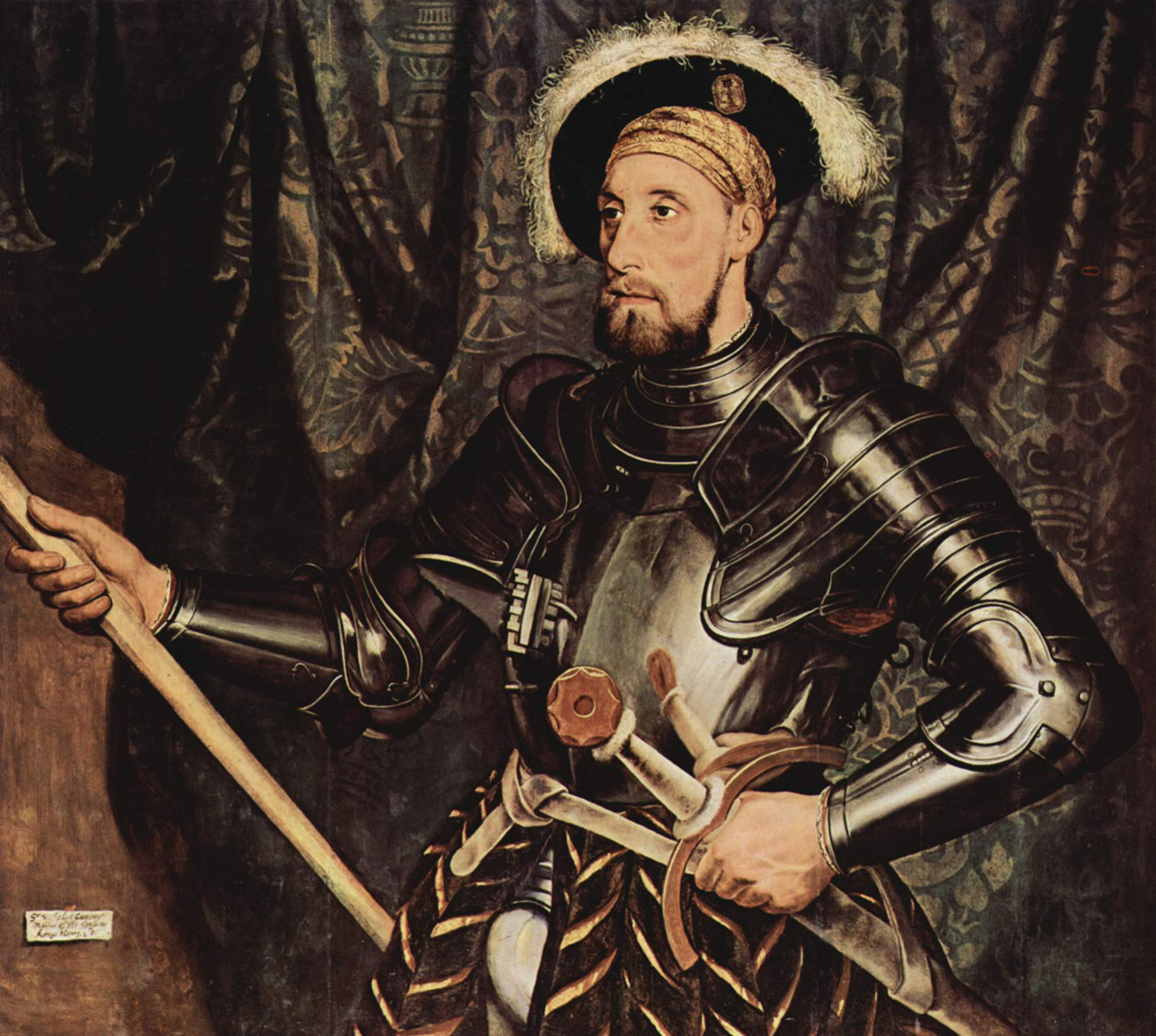 They were also a troubled family. In 1630 Francis Carew fled to France to escape debt and was reprimanded by his father in a letter. By 1634 Francis had returned to England and his own son (whom he had left behind with his wife) had lost his inheritance. Nicholas Carew had also been heavily in debt, had to sell his possessions and even considered leaving his family until he inherited Beddington Estate from his childless uncle Francis Carew I. Even then he still had debts of £4,000 and by the time Francis II, as he was known, died the estate still owed £1,500 in 1649 (over £250,000 in today's money).
Beddington is also of Saxon, possibly even Roman origin. (Both Croydon and Beddington are built on triangles of energy lines known as ley lines. These triangles intersect to form a Pentagram). Beddington Park was also owned by Walter Raleigh when he married Elizabeth Throckmorton of Carew Manor. Queen Elizabeth I visited him there and both of their ghosts are said to haunt the area.
Posted by Julia and guest writer Tania Rahman
The header image is adapted by the Croydonist and sourced from The Portable Antiquities Scheme/ The Trustees of the British Museum. The map image is a crop from 'A Vision of Britain through time: This work is based on data provided through www.VisionofBritain.org.uk and uses historical material which is copyright of the Great Britain Historical GIS Project and the University of Portsmouth. The portrait is of SIr Nicholas Carew by Hans Holbein. 
Tania Rahman works at the British Museum and attended Old Palace School from 1988 to 1993.