Croydon is home to a growing number of excellent co-working spaces, which cater for businesses in all shapes and sizes, from freelancers to fully-fledged companies, and are tailored to various different business sectors. In her quest to find the perfect-fit co-working space, our guest writer Grace Robinson created a Croydonist series looking at some of the borough's different hubs. Here Grace talks to Matthews Yard.
The Croydon community know and love Matthews Yard for being an alternative independent business and an artsy hub. It is an unpretentious place to meet for good coffee and vegan cake and has enjoyed various food concessions such as burgers, jerk and now the Vegan Grill. It has an event space, a gallery currently stocked with David Bowie sculptures and its own theatre. What may be lesser known about the creative hub is that it was originally founded upon the idea of creating a co-working space. The co-working space lives today, side by side with the venue, its café, bar, restaurant and a diverse schedule of community events, live music, comedy and performance.
After tiring from the commute across town to work in Shoreditch, Saif Bonar, the founder, sought a space in Croydon to host startups, freelancers and businesses with a cool place to work and connect. Such a spot just didn't exist in Croydon at the time.
The current workspace, just to the right of the main entrance consists of lofty rooms of a warehouse style. There is a range of private offices, some with their own kitchen and lounge and shared desk space with common kitchens and bathrooms. The private offices are inhabited by a range of businesses and organisations, operating in the creative industries, media, publishing, charity, marketing, tech and other industries.
Affordability is a big attraction to residents at the Matthews Yard co-working space. Saif has purposely kept costs to a minimum to make having a place to work accessible to new businesses and freelancers. Another important feature at the work station is the 1GB fibre internet connection, an essential to any modern-day enterprise. The reasonable rent and high connectivity provide an ideal base for emerging talent and technology led businesses. There is currently one private office available for new tenants, as well as various individual desks for solopreneurs, freelancers, or small teams.
The atmosphere between the co-working space members is relaxed and informal. The members tend to mingle amongst themselves. The variety of inhabitants support and complement one another and the other groups that frequent the rest of the offering. The workspace collaborates with Croydon Council running a scheme providing under 25s subsidised work desks. This initiative is to encourage young designers, animators and other freelancers in their careers.
For Saif starting this business was never about the money. It is clear it was and still is all about the community and the potential the location offers. The possibility is great for up and coming artists to be able to hold an exhibition in a gallery space, for local performers to hire a stage and musicians to use the studio to record a music video, all for an economical price and with strong support from their hosts. Community is encouraged at Matthews Yard – they give a 15% discount for NHS and police as well as for residents of local Bridgehouse residence.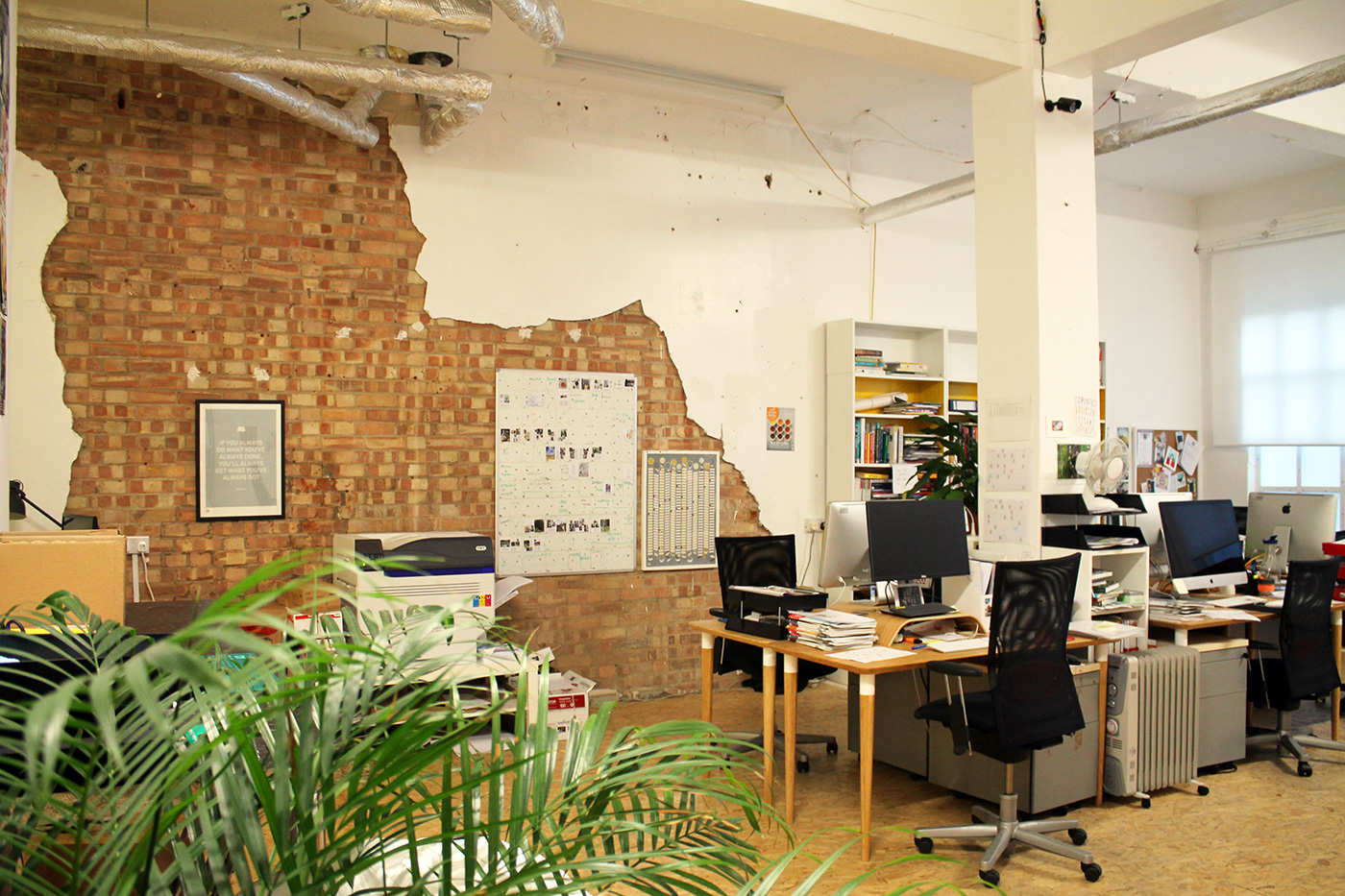 Matthews Yard is home to an eclectic range of activities including weekly yoga classes and immersive sound meditation sessions in the blacked-out theatre, as well as a meeting place for groups such as Croydon Film makers. It was actually the spot where a gang of board game fanatics used to meet to play together. The group grew from 6 to 30, which gave one of the organisers the confidence to open Ludoquist the thriving board game café just up the road. Matthews Yard was also the launch pad for Croydon's Tech City movement which outgrew the space and went on to pioneer Croydon as a South London tech centre.
In the future, the vision is to take the Matthews Yard concept beyond Croydon and open similar multi-functional spaces in other boroughs. Again, community and nurture will be at the heart. 'We are about the embryonic. We sow the seeds,' says Saif.
Posted by guest writer Grace Robinson. Header photo by Lisa Fotios from Pexels, interior photos courtesy of Matthews Yard, exterior photos by the Croydonist.
Read Grace's other pieces in the Croydonist series on our borough's co-working spaces below:
Nexus Croydon, Next stop the world 
Welcome to TMRW
Grace runs her virtual PA agency from Croydon. She is a Southeast Asia expert who loves travel and new experiences in CR0 and beyond.