If you enjoy experiencing something a bit different on an evening out, as we do, Croydon is definitely where it's at. Our borough is becoming quite the place to be able to immerse yourselves in alternative theatre. Whether it's a dance experience you can interact with via SMS, a modern take on opera popping up in an unexpected space, or gigantic puppets strolling through a church before a quirky cabaret show kicks in, it's all going on in Croydon this month.
The latter show I'm talking about is GIANT by Croydon-based award-winning theatre company Zoo Co. You may remember us chatting to the company last year when they were performing Theatre on the Market, and you'll be seeing a whole lot more of them this summer with their pop-up space in the Whitgift Centre called Theatre on the High Street, with an astounding number of events to get your theatre fix. But next Friday, 25 May sees the two year tour of their 5 star Edinburgh Fringe smash hit show come home to Croydon for its final ever performance. And it is being staged in Croydon's brand new cultural hub at St Andrew's Church, on Southbridge Road.
We can't wait to see the show so wanted to whet all your appetites, by having a quick chat with Zoo Co's creative producer, Rosalind Hoy.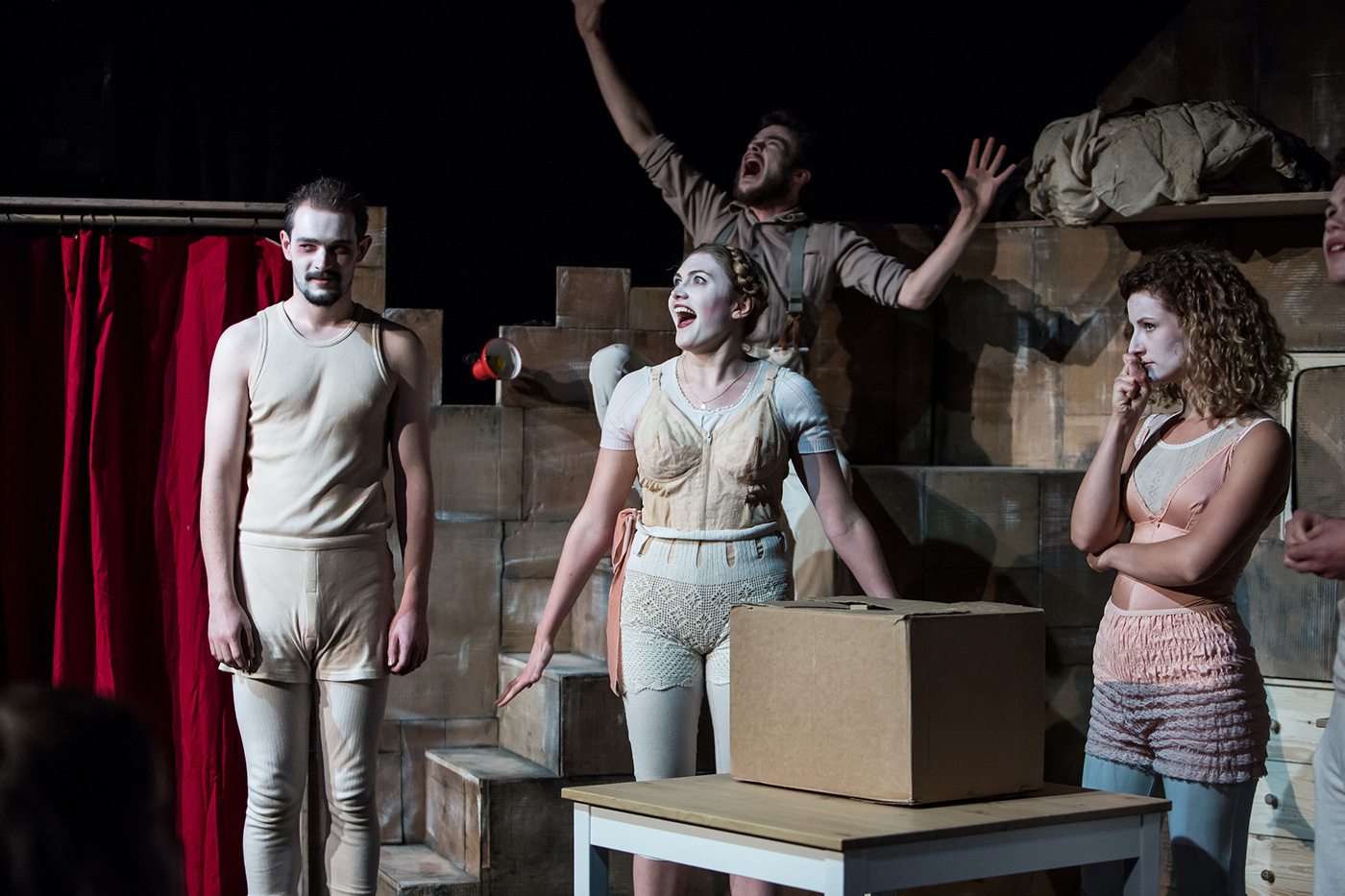 Croydonist: We're excited that GIANT is being performed in Croydon. What can the audience expect to see?
Rosalind: We are so thrilled to finally be bringing our touring work to Croydon! GIANT is a story about generational identity and how we came to be the people we are because of those who came before us. But we promise it's really not serious. It's told through live music, comedy, puppetry, poetry and lots of movement. We made this show back in 2016 and since then it has toured across the UK, sold out at the Edinburgh fringe and gained 5 star reviews. Our show in Croydon on 25 May will be the last ever performance of GIANT and we are so proud to be able to perform it in our hometown for the final time.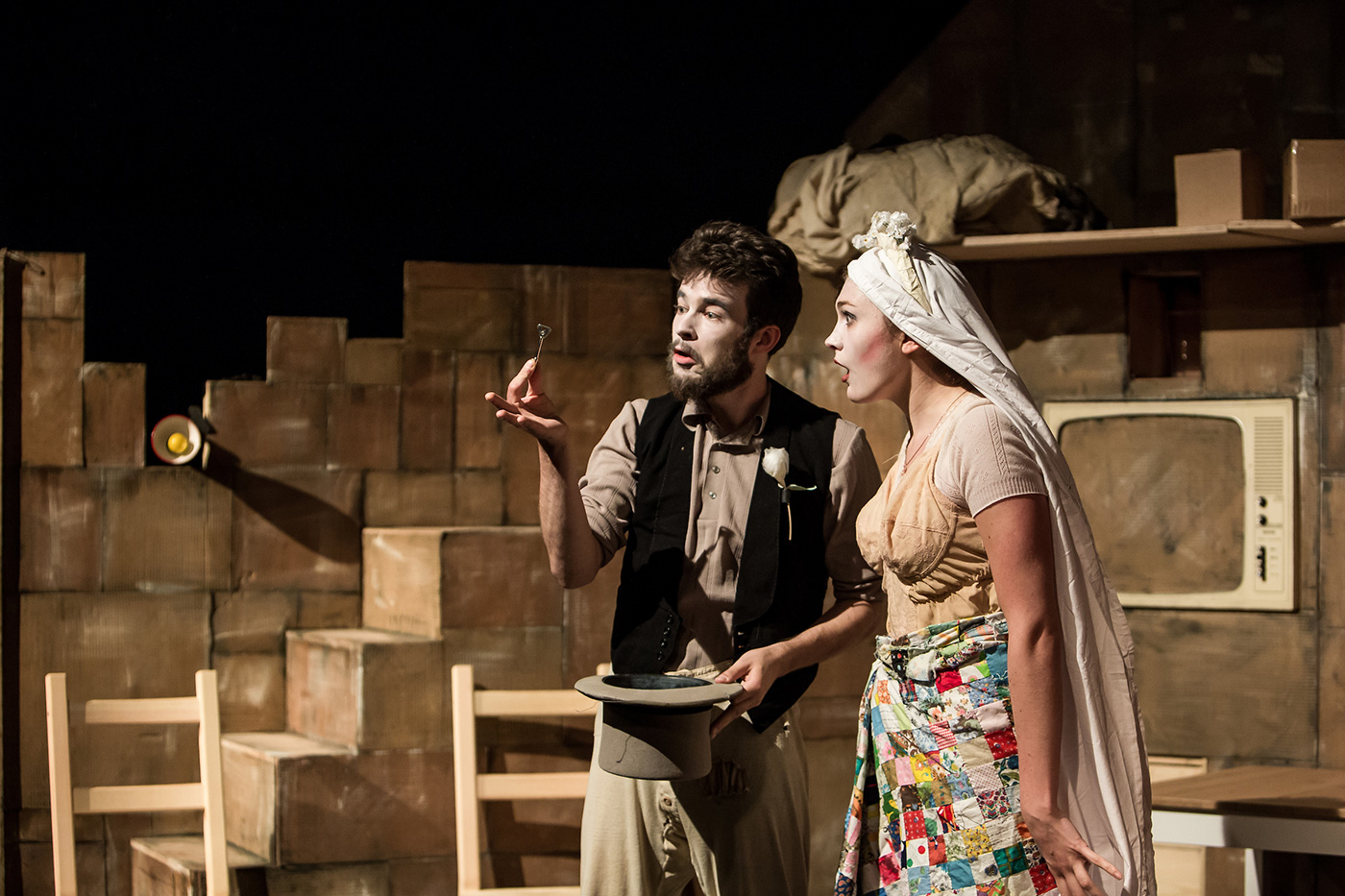 Croydonist: We're intrigued by Grandma's Attic, also part of the evening. Can you tell us a bit more?
Rosalind: Grandma's Attic is almost an extended version on GIANT. Just like the show itself, it was created and devised by Zoo Co and includes a variety of different elements (the main ingredient being cardboard…) from a Recreate your school photos photo booth to our AD Flo O'Mahony reading excerpts from her diary from when she was 11. So whilst you mosey on over to the bar to pick up some booze you might catch a Dancing Through Time movement sequence or grab a high five from a life size puppet before you head over to the theatre space to watch the full length show. Grandma's Attic is as interactive as you make it – if you want to arrive at 7.30pm and get as immersed in the GIANT experience as you can then we will be ready and waiting for you, or if you're more of a slip in at the last minute before the show starts at 8.30 kind of person then we would love to have you too! As it's the last show we wanted to make it as special as possible and really give our Croydon audience something they might not have experienced before.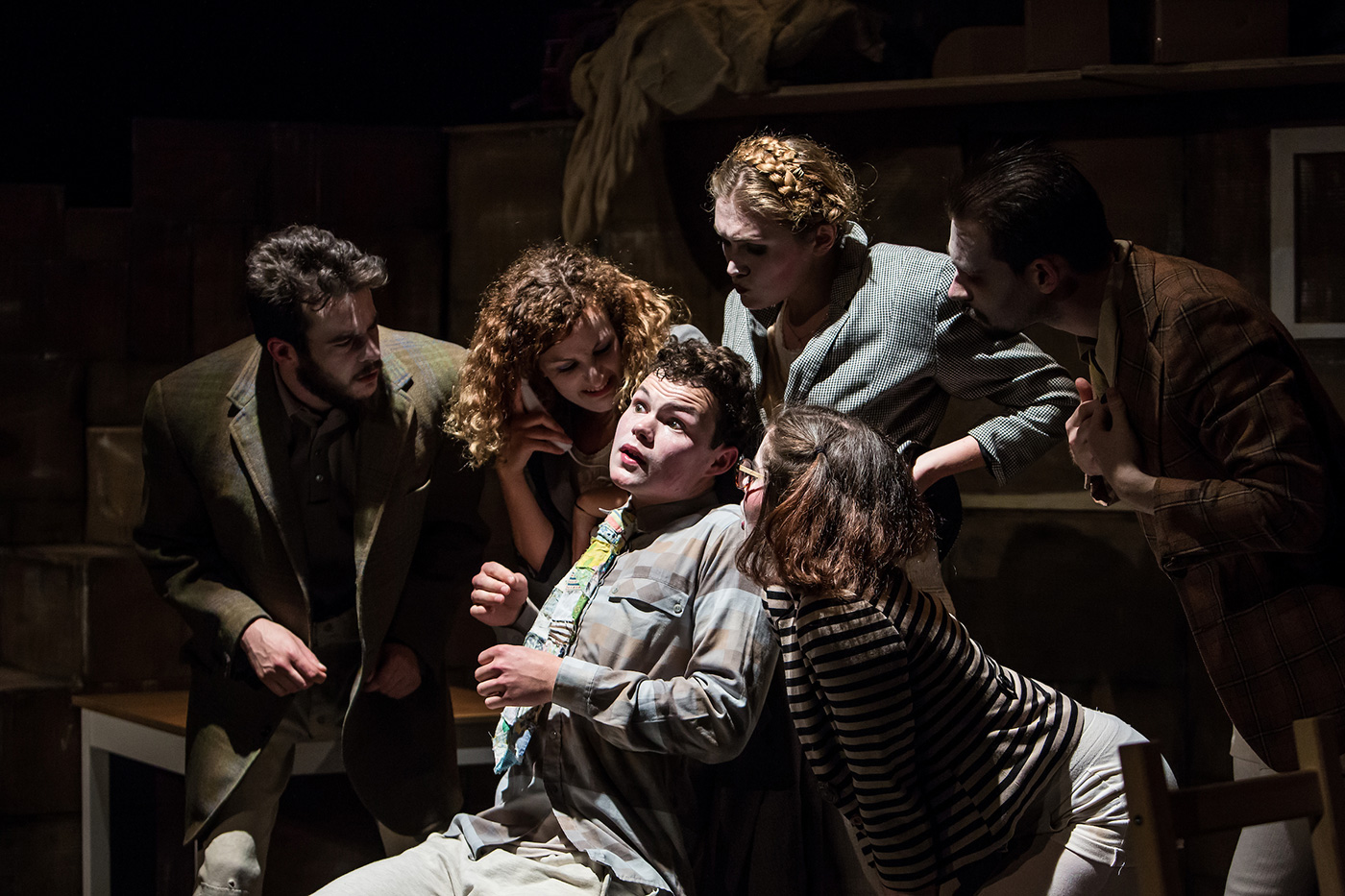 Croydonist: The performance takes place in the new cultural hub at St Andrew's. How are you guys involved with that?
Rosalind: We were initially invited to come and take a look at St Andrew's Church about 6 months ago. We walked through the door and our jaws dropped! I have never seen a space more made for theatre than this church! Since then we have been working alongside The Hive and the church to see how we can make the building more accessible to the whole community and we thought what better way to do that than opening it up to a theatre audience. It is the most wonderful place to rehearse; we recently created an immersive show in the space, inviting local primary school students to be our first test audiences. Croydonites Festival also used the space for their Pop-Up Opera event and we can't wait to get in there with GIANT too. We hope to open the space up to other theatre companies or groups looking for a lovely rehearsal space and/or performance area, so if you're interested please get in touch with us – we can't recommend it enough!
Croydonist: Can you give us the lowdown on your summer residency in the Whitgift Centre?
Rosalind: Zoo Co is taking over a shop space in the Whitgift Centre for the next three months! Until the end of July, you will be able to find us in Theatre on the High Street beside the Wellesley Road entrance of the Whitgift Centre, just along from the Croydon Arts Store and TURF Galleries. There is a huge variety of events coming up in the space, from drop in rehearsals, where you can come and see us and other theatre companies making shows, to a workshop and theatre programme for elders. First up we have one of our three family shows happening on Saturday 26 May – a hilariously silly show named Beginnings which includes an old man puppet and a really loud drum kit. All the events are free or on a Pay What You Can basis.
Croydonist: And if that's not made you want to see Zoo Co in action, I think watching the trailer for GIANT will.
Thank you to Rosalind for chatting to us about their incredibly jam-packed summer. Doors open at St Andrew's Church on Friday 25 May at 7.30pm to enjoy the immersive experience of Grandma's Attic, and GIANT starts at 8.30pm. You can get your tickets here.
Images courtesy of Zoo Co. Header image and last image by TheOtherRichard
Posted by Julia