Now that the Fairfield Halls has reopened its doors, we have lots of arts events to book into our diaries. Our arts centre also has three very different resident organisations that now call Fairfield Halls their home. We are chatting to each in turn – second up we talk to Cat from London Mozart Players, who also has a Christmas competition for our readers. Fancy the chance to win tickets to a festive performance of The Snowman on 23 December? Well, read on…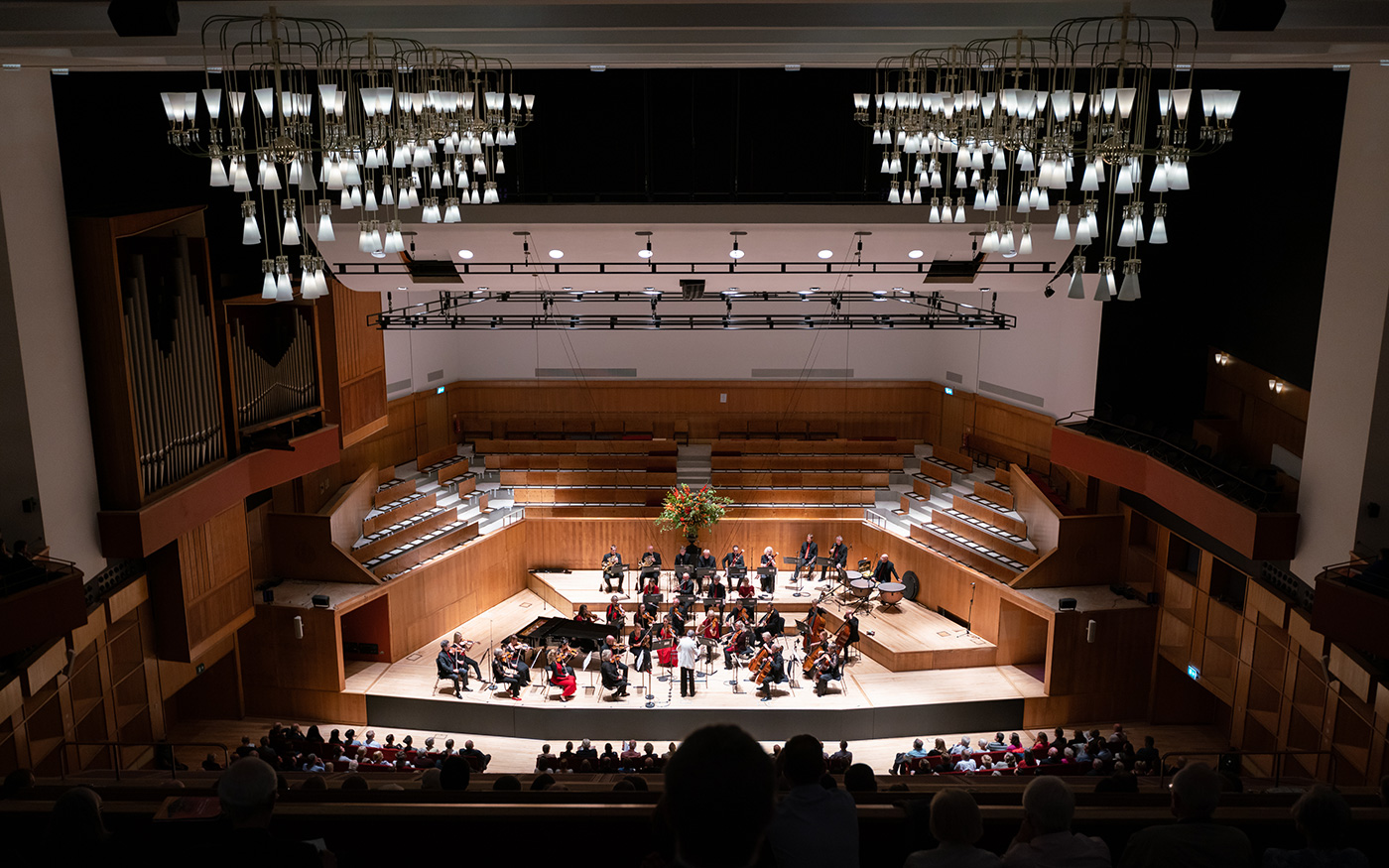 Croydonist: What does being resident at the Fairfield Halls mean for you as an orchestra and for Croydon as a whole?
Cat: Being resident orchestra at Fairfield is a crucial part of both our history and of our future. We gave our first performance at Fairfield Halls in 1964 and have been resident orchestra there since 1989, so returning to the newly-refurbished Halls this year was a momentous occasion for both us and for our supporters in the Croydon community. Over the years Fairfield been such a vital part of the arts scene in Croydon, and we're very proud to have been associated with the venue for all this time.
Being resident orchestra at Fairfield and having access to a concert hall boasting some of the best acoustics in the country, has given us a platform to offer Croydon world-class live orchestral performances with international stars. Being based in Croydon has also allowed us to become an orchestra for the community and we've developed and nurtured a vital role in cultural engagement and participation within the borough.
Croydonist: Tell us about your performance of the Snowman. 
The iconic animated film of Raymond Briggs' The Snowman, with music by Howard Blake, has been a Christmas TV favourite since its première in 1982.  As part of our award-winning #LMPOnTheMove series, we will be performing the full orchestral score live-to-picture on a big screen in the Phoenix Concert Hall. Also on the programme is a magical retelling of The Nutcracker, narrated by actor Tama Matheson and accompanied by Tchaikovsky's music and artwork created by art students from Riddlesdown School. It's going to be a festive treat for all of us and a perfect family outing just before Christmas begins. (Read on for competition details).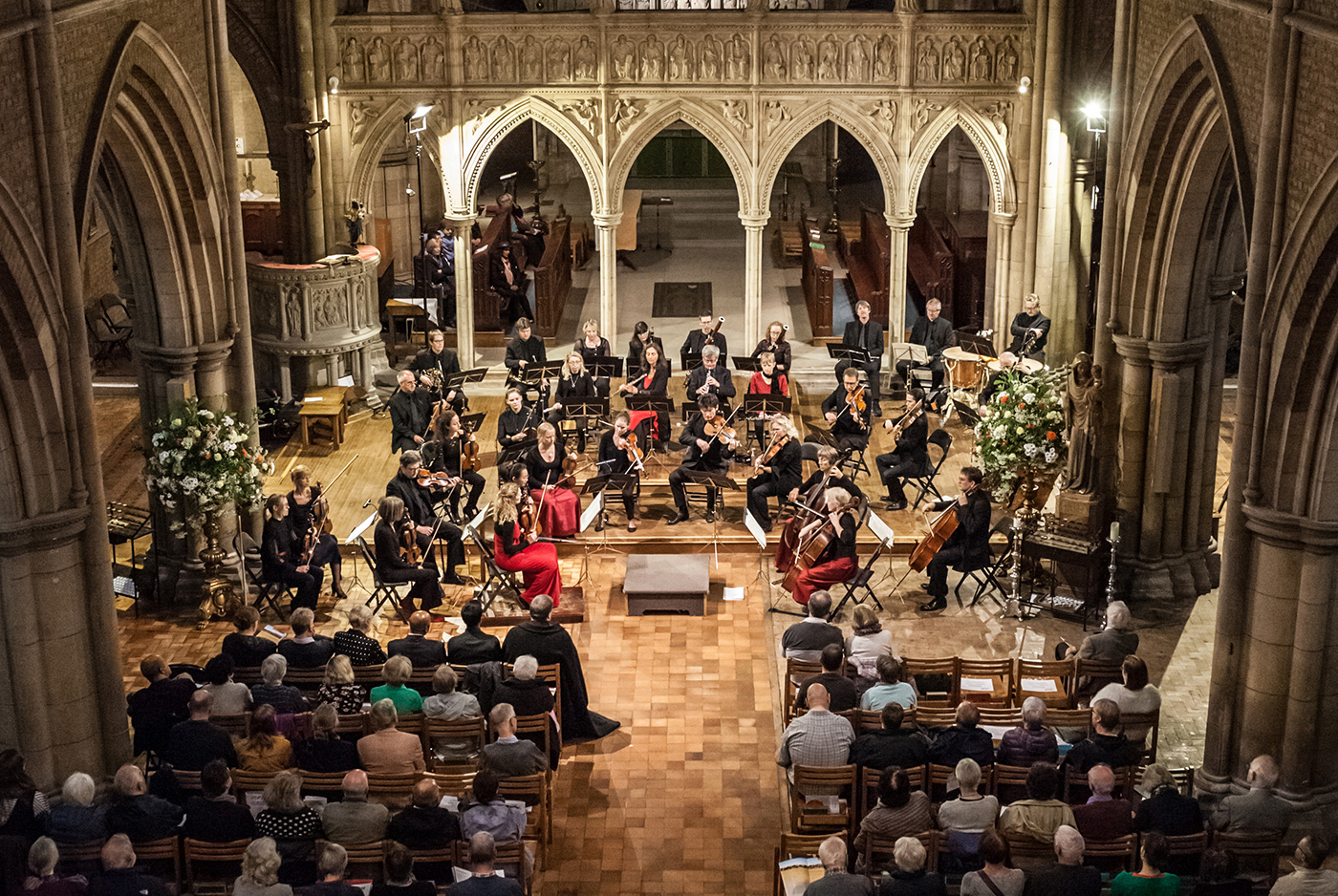 Croydonist: Whilst Fairfield was being refurbished, where did the orchestra relocate to?
Cat: In 2016, when Fairfield closed its doors for refurbishment, LMP moved to the church of St John the Evangelist in Upper Norwood, undertaking an exciting series of initiatives to bring classical music to new audiences and become embedded within the community. These concerts ensured that neither price nor distance prevented anyone in the community from attending concerts that featured artists of the highest calibre such as Nicola Benedetti and Michael Collins. The three years away from the Fairfield have been full of pioneering cross-cultural projects that kept classical music alive in the borough of Croydon and expanded our usual fanbase. Being resident orchestra at St John the Evangelist has really connected us to this community, and now we also continue our residency at Fairfield where we are bringing some of the biggest names in classical music to perform with us here – both venues do something different and exciting.
Croydonist: You had your 70th anniversary this year – how have you changed as an organisation over the last 7 decades?
Cat: The last 7 years have been the most transformational years of our existence for many reasons. In 2014, due to funding cuts, the players of the orchestra took over the running of LMP (and indeed, we continue to be the only orchestra in the UK that is player run, both artistically and in management). This dramatic structural change opened up fantastic new opportunities for the orchestra to make new connections, to give a voice to classical music in this borough and to redefine a classical musical offering that is relevant, fresh and inspirational. We continue to flourish and develop into an exciting 21stcentury ensemble serving an invigorating and diverse cultural scene, which has paved the way for new audiences across the country.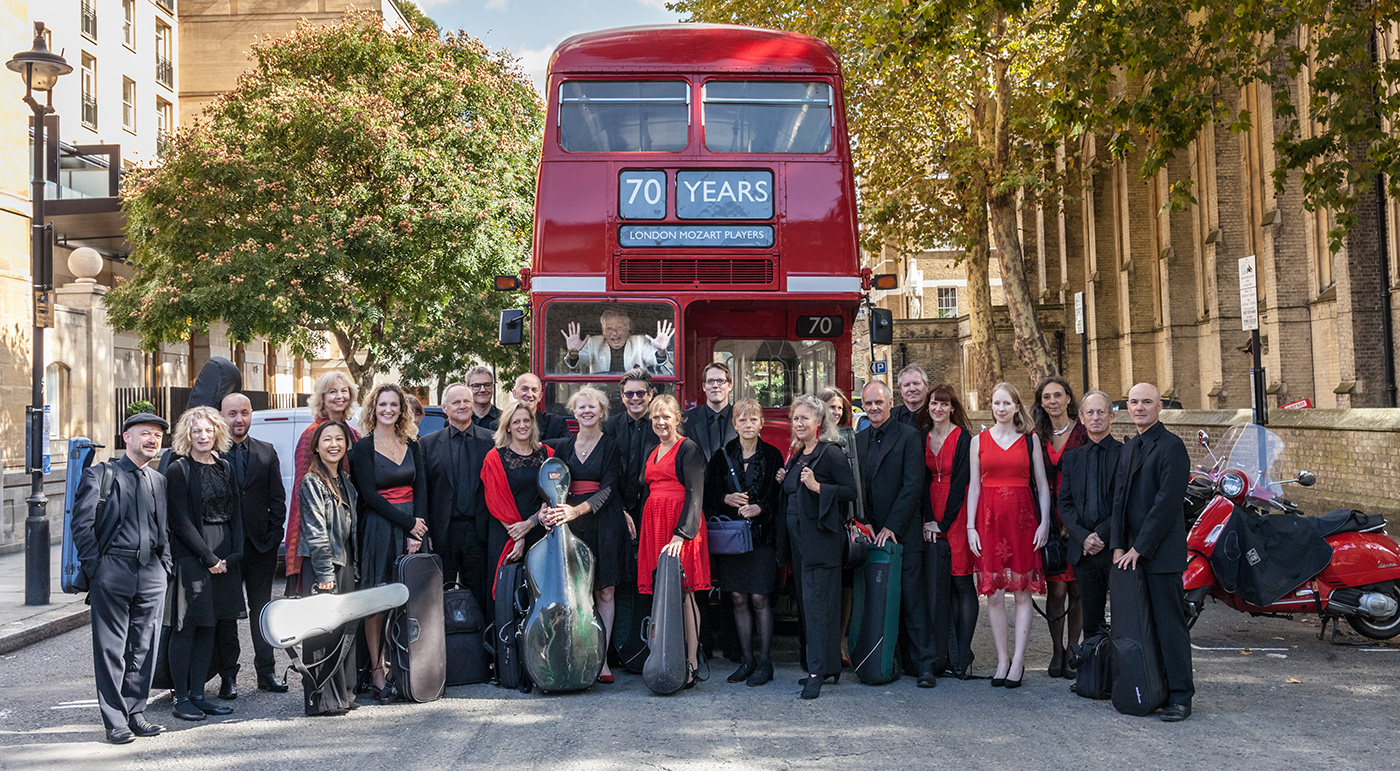 Croydonist: For our readers who are new to classical music, what is a chamber orchestra specifically?
Cat: The word chamber derives from the French word chambre, meaning room – historically a chamber orchestra is a group of musicians who can fit into a room rather than a full-sized concert hall. This is not to say that chamber orchestras can't play in a large concert hall, but that a symphony orchestra doesn't have the flexibility that smaller orchestras can have. Chamber orchestras are made up of about 45 players where as a symphony orchestra could be double that size. LMP performs regularly as a full chamber orchestra in the UKs premier concert halls and across the world, but also revels in presenting concerts of all sizes from as few as 3-4 musicians, matching the occasion and the venue with the appropriate number of players.
Croydonist: What have been your three most unusual performances to date and why?
Cat:
Our 70th birthday was marked with a performance of Mozart's Jupiter Symphony in front of floor-to-ceiling windows 34 floors above the River Thames at the stunning Shangri-La Hotel, At The Shard. The concert was live-broadcast via Classic FM's Facebook to a worldwide audience – it was a very special moment that marked an important stage in our 70-year history, that despite being the most established chamber orchestra in the UK we are also a modern and versatile orchestra of today.
To mark St Pancras's 150th birthday and our own 70th birthday, we delighted commuters with a free performance of Mozart's Piano Concerto 21 in C on the station concourse in the Eurostar Departure zone. Internationally-renowned pianist and Conductor Laureate Howard Shelley performed on the station's 'Elton John' Yamaha piano alongside the orchestra. The performance drew a large crowd and we loved seeing the joy it brought to commuters, who would have otherwise have been rushing to continue their onward travel!
We seek out cross-art collaborations, so that we can work with musicians and artists across all genres. Just because we're called the London Mozart Players, doesn't mean classical music is our sole repertoire – It's really important for us to take on contemporary sounds to reach a culturally diverse audience with our music-making. Some examples of these collaborations include performing in both the Croydon and London Melas with popstar Arjun, Croydon Pride with the Afrobeats artist/ producer/ songwriter Silvastone, and a set at Boxpark with DJ Shift K3Y.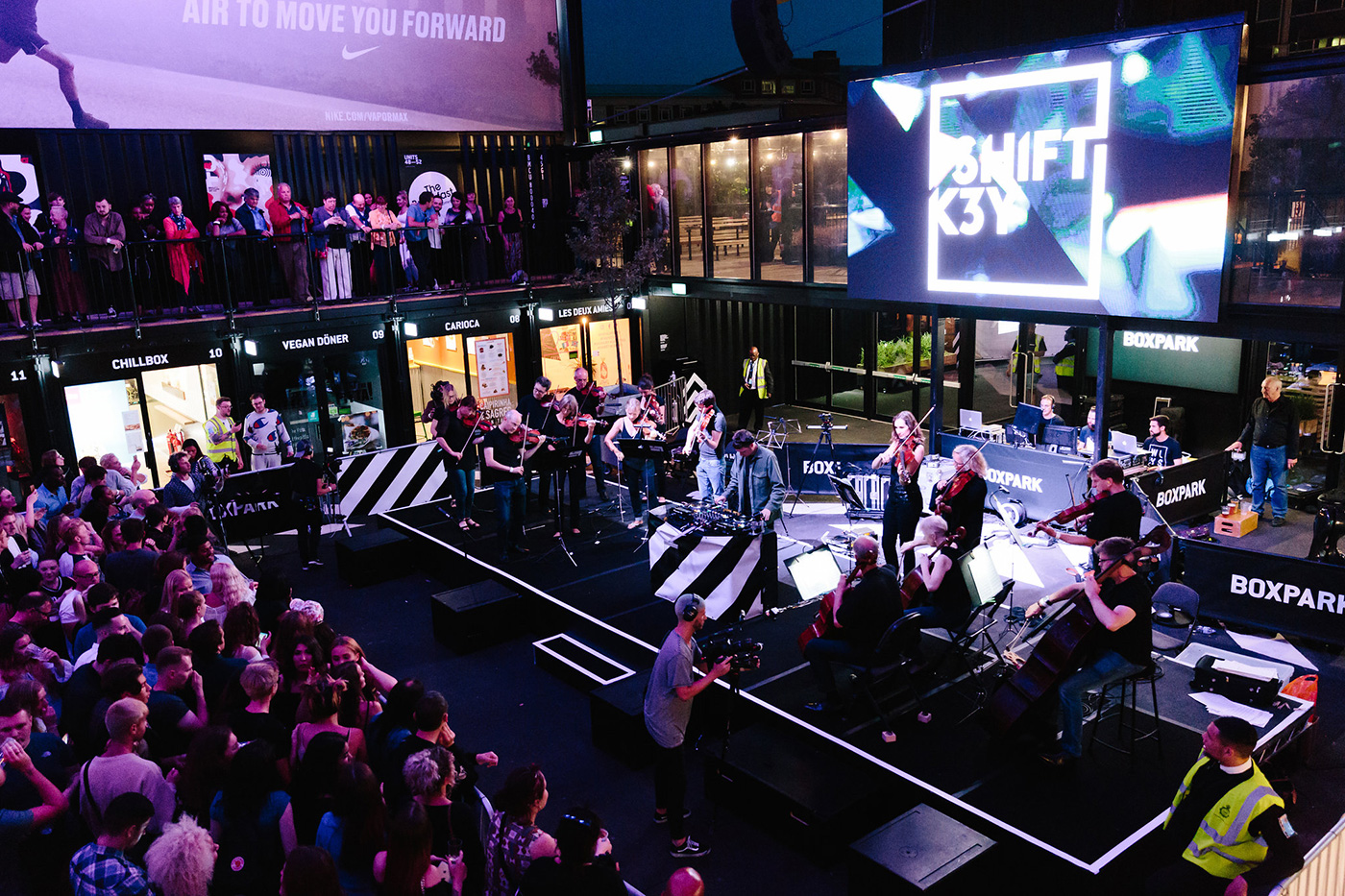 Croydonist: Plans for 2020?
Cat: We've got a whole host of exciting concerts, events and collaborations in store for 2020. We're bringing some of the biggest names in the industry to perform with us in Croydon.
Starting the year as we mean to go on, we're bringing BBC Young Musician winner (2016) cellist Sheku Kanneh-Mason (who delighted the worldwide audience at the wedding of the Duke and Duchess of Sussex) to Fairfield Halls on Sunday 12 January.
Other highlights of 2020 include: Cellofest on Sunday 1 March at St John the Evangelist with internationally renowned cellist Raphael Wallfisch and hosted by Classic FM presenter Sam Pittis – a concert that will showcase the versatility and beauty of this amazing instrument.
Classical guitarist Craig Ogen will then be joining us on 30 April at Fairfield to perform arguably the most famous guitar concerto ever written, Rodrigo's masterpiece, the Concierto de Aranjuez. Finally, on 1 July rising star and saxophone sensation Jess Gillam also performs with us at Fairfield.
Last but not least, onto the competition. On 23 December London Mozart Players have a performance of the iconic animated film the Snowman (live to picture) at the Fairfield Halls. They are offering our readers a chance to win a family ticket (2 adults, 2 children). 
To have a chance to win, please email us by 5pm on 19 December (info@croydonist.co.uk) with the answer to the following question: 
'Which composer wrote the song 'Walking in the Air' and the original score for The Snowman film? '
Please title your email 'LMP Snowman Competition' and don't forget to supply your full name.
Everyone who emails us with the correct answer will be put into a draw, and one person will be picked randomly on 20 December and notified via email. Good luck folks.
Thank you to Cat for chatting to us.
You can read our Q&A with Fairfield Halls resident organisation Talawa Theatre Company here.
All photos courtesy of London Mozart Players. Header image by Sim Canetty Clarke. 70th anniversary image by Kevin Day.
Posted by Julia