This week we complete our trio of features on the creative organisations who now call the Fairfield Halls their home. SAVVY Theatre is an award-winning company, creating ambitious, inclusive productions and theatre experiences that bring different groups of people together.​ We chat with Sheree Vickers, who is SAVVY's Artistic Director and founder. With groups for adults, primary-school age children and teenagers, there really is theatre for everyone to get involved in.
Croydonist: What does being resident at the Fairfield Halls mean for you as a theatre company and for Croydon as a whole?
Sheree: For SAVVY it means we can finally bring all of our groups together under one roof – which is really important, as one of our core remits is to bring different groups of people together. It's meant shared rehearsals are easier, because we have an accessible space that our members already know and feel comfortable coming to, and it means we can then be even more creatively ambitious in the productions we create and what we can offer our members. It really is a big deal for us and one that I'm so grateful to have.
For Croydon, it means we're no longer splitting our time outside of the borough. We are now officially a full-time Croydon resident (in the past we've had to use a multitude of venues both inside and outside the borough). We are so happy to now be able to shout loud and proud that we are a Croydon company.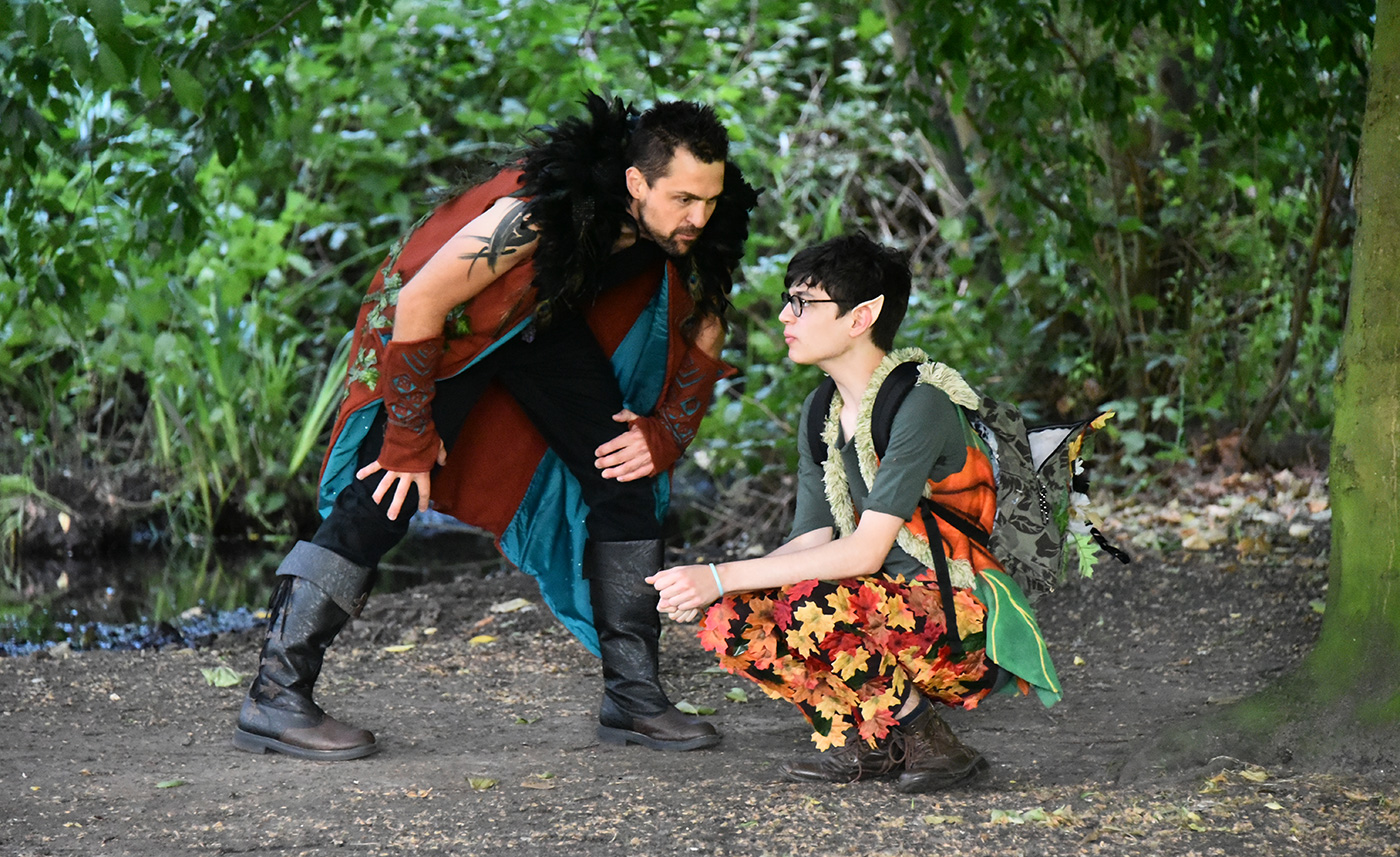 Croydonist: How, when and where was SAVVY founded?
Sheree: Unofficially we started in 2001 as an after-school drama group, providing specialist drama and theatre skills for teenagers … and working with young people is still at the heart of what we do (our Young Company continues to meet on Thursday afternoons). As a freelance practitioner, I was also working with a number of different community groups and in 2007 I decided to bring my teenagers together with another group for older people I'd been working with – and boom, SAVVY the theatre company was born – with the aim of bringing different groups of people together. One of our first partners was Croydon Mencap, and our current Action Replay group started in 2008. I'd already been working with a wide range of companies on accessibility, sensory storytelling, inclusive practise and so forth, so again – we brought the Action Replay group together with our Young Company (who all undertook their Foundation Level training in Makaton to prepare) and then our annual tradition of bringing our entire company together at Christmas started. I love how SAVVY has been born out of the community and continues to be shaped by it too.
Croydonist: What's been your most ambitious production to date?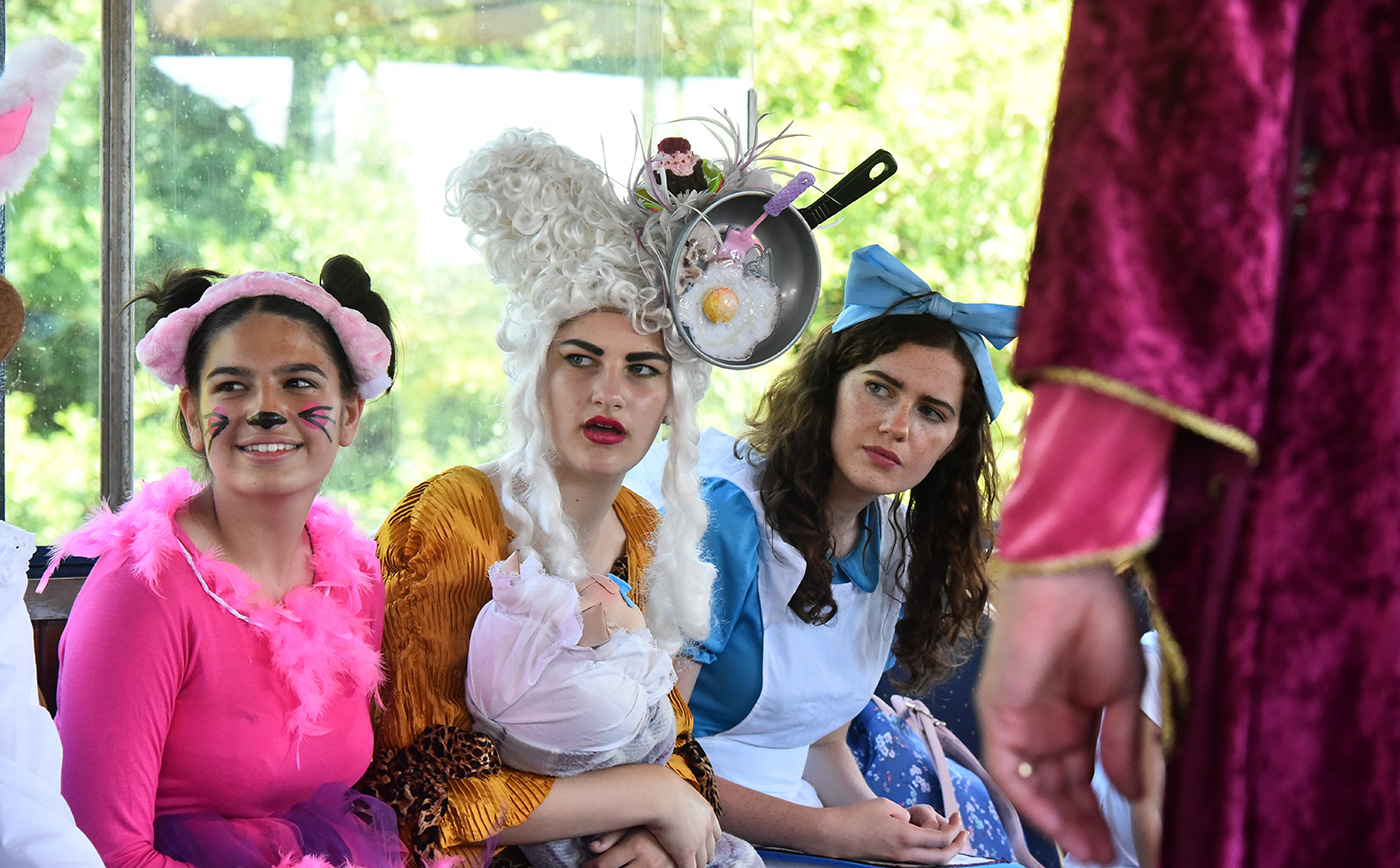 Sheree: Oh my – what to choose!
"Alice's Mad Boat Party" was certainly ambitious. Led by our Young Company, it was a three-hour production on a boat, sailing up the river Thames and picking characters up along the way – so our Red Queen was picked up at Hampton Court, our Tweedles at Teddington and we picked up the Mad Hatter, Dormouse and March Hare at Richmond (along with a selection of tea and cakes), for an actual feast on the return journey!
A promenade production of "A Midsummer Night's Dream" in Beddington Park where audiences followed the action and saw our lovers fighting in the River Wandle was pretty ambitious (this show also brought members from Action Replay, our Young Company and our Adult Company together).
Even our recent production of "Treasure Island" in the SAVVY Studio was challenging as we had an inclusive cast of over 70 with an audience of around 70 too! It was like directing a jigsaw puzzle!
We always aim to be ambitious, and one thing I love about SAVVY is audiences never quite know what to expect!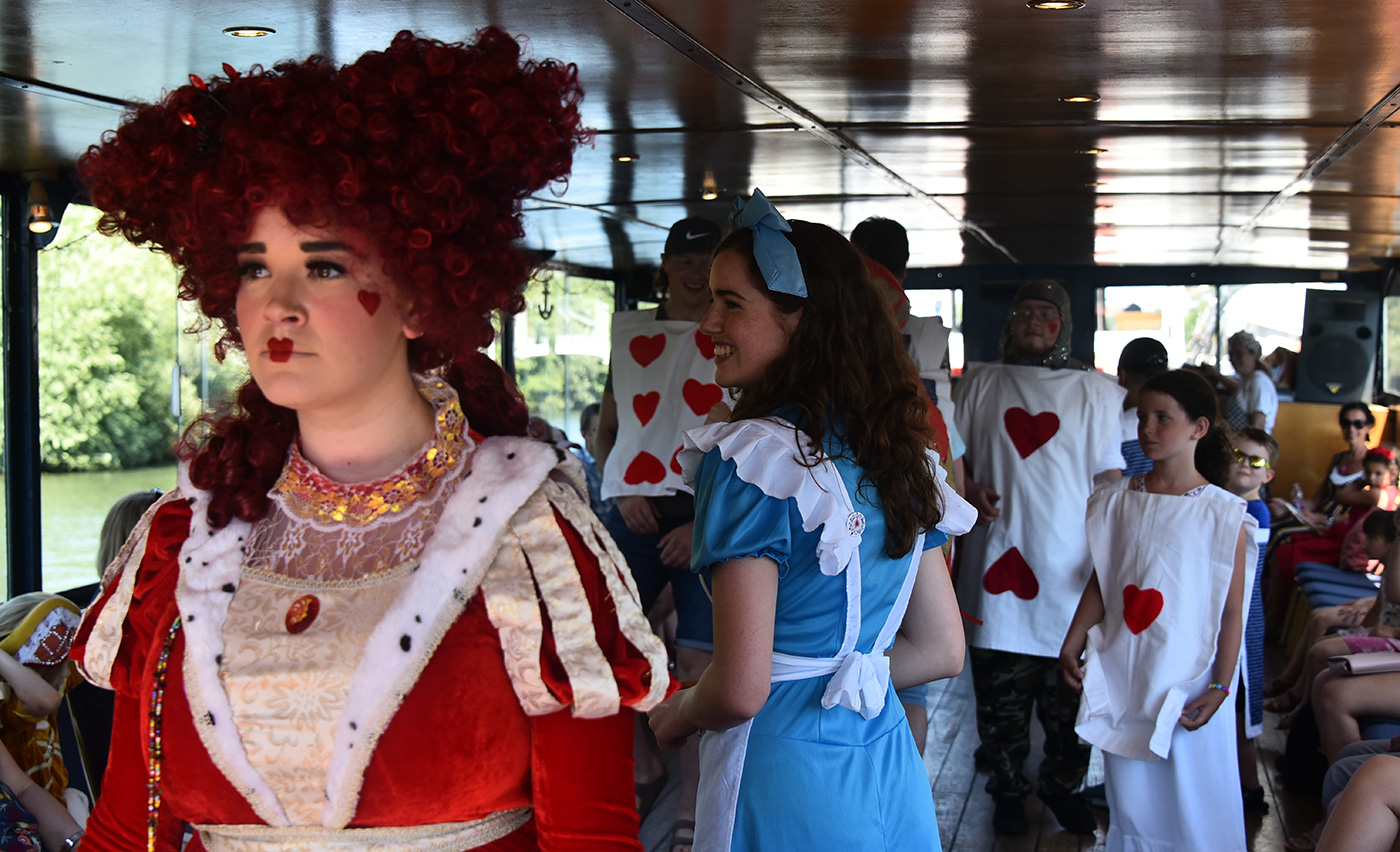 Croydonist: How many people make up SAVVY?
Sheree: We have a small core team of six (two full-time and four part-time) plus we employ freelance practitioners and specialist facilitators for various projects and workshops.
Our membership is around 200 – that's directly each week (not including Special Projects, one-off workshops or audience).
And we're growing!  We currently run a 6-day a week participatory arts programme and now that we have our own studio space, we are seeing what else we want to develop (based on what our members and the community ask for).  So watch this space!
Croydonist: Where may our readers have seen SAVVY perform in Croydon before?
Sheree: Aside from our recent production of Treasure Island, in 2017 we developed a bespoke production for Croydon's urban landscape. "The Spy Project" was led by our weekly Adult Company and was inspired by the 1960's and shows such as The Man From Uncle.  Audiences bought tickets knowing the date and time but not much more. They then received an email telling them to go to a certain location and look for the 'girl in the gold pumps' and give her the password. The show then moved throughout locations in Central Croydon, with emails and puzzles to work out along the way. (In fact, your previous question about ambition should also include this production – liaising with multiple agencies, businesses, not to mention the general public – was certainly challenging)! Obviously too we couldn't put replica weapons on the streets, so we used bananas as guns – and our highlight was a mass banana shoot out (with the audience taking part) in Queens Gardens!
Prior to that we'd also hosted a number of projects in the borough, working primarily with young people. In particular the Hidden Disabilities project which brought members from Action Replay together with local Year 12 pupils to develop a show based on the experiences of our members when it came to being discriminated against or bullied because of their disabilities and looking at the use of language and certain derogatory terms. It was shown to over 400 year 8 pupils (who also had pre-show workshops in inclusive practise).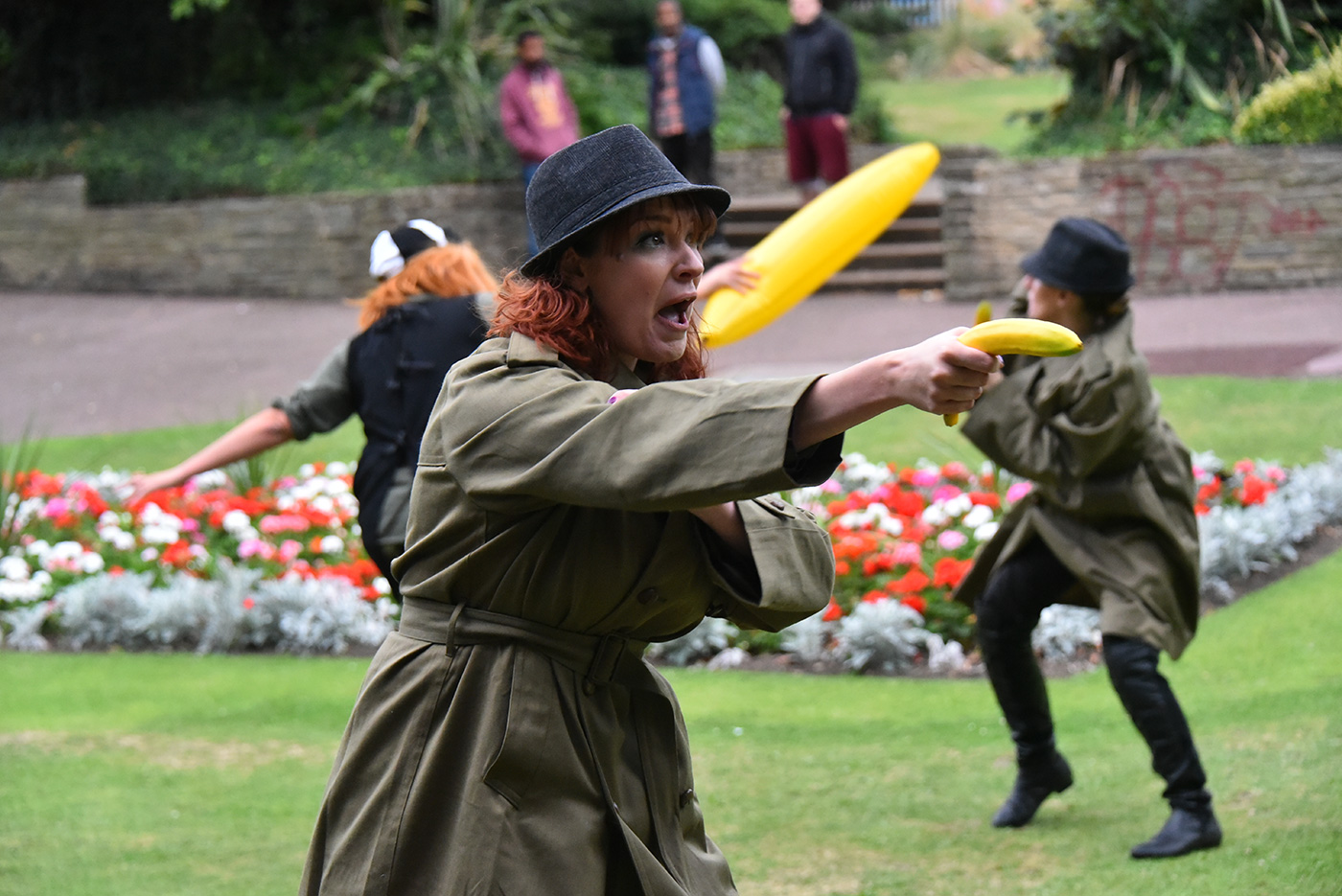 Croydonist: In what ways can our readers take part in SAVVY Theatre? 
Sheree: The simple answer is to join one of our weekly groups. We have many, for all ages and abilities and as an inclusive theatre company, we don't want any barriers to taking part to get in the way – whether it's financial pressures, a disability or anxiety over trying something new. Chat to us and let us know how we can help.
Croydonist: When can we next see a SAVVY production at the Fairfield Halls?
Sheree: We are currently working on our Summer Season. So keep an eye on our website and social media as we'll be making an official announcement on buying tickets soon – suffice to say, it's all based on the Grimms canon of work and from our early R&D with our groups, is going to be wonderfully different and surprising. (Sorry – can't say more than that!)
After that, (I can announce) that our Christmas production this year will be a brand new interpretation of A Christmas Carol, taking place in the Recreational at Fairfield Halls (we have a bigger company now, so need a bigger space)!!
Croydonist: How long does it take to plan and rehearse for a production?
Sheree: It really depends, but we usually start planning our annual programme at least a year in advance. It's not just about putting on a show, but developing the skills of our members in order to perform the style of the show and ensuring we explore accessibility – and we like having time to play around with ideas. Our Core Creative Team might come into the rehearsal room with a theme or story, but it's the members who shape the show. We're already planning our 2021 season.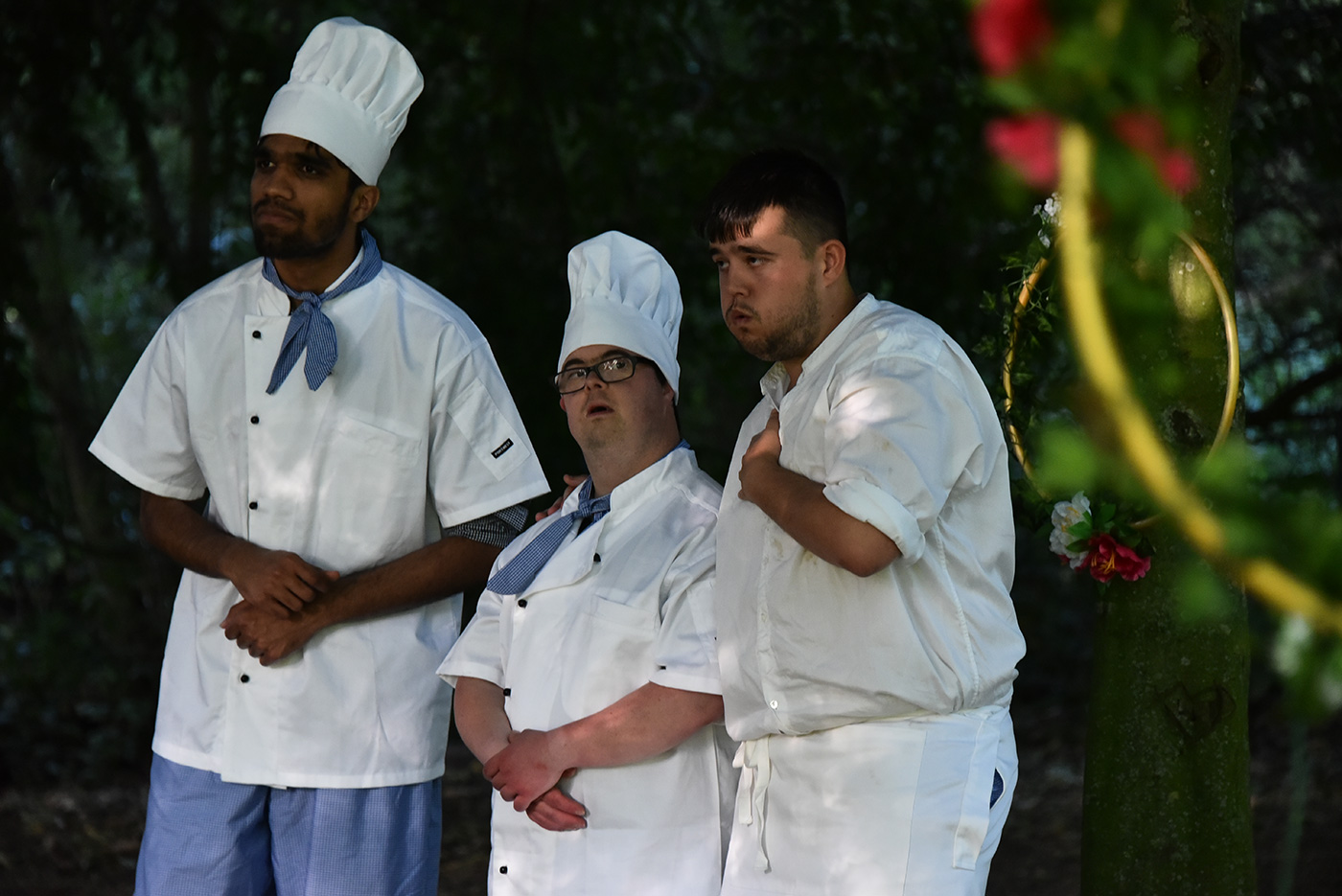 Croydonist: What partnerships have you formed since coming to Croydon?
Sheree: Quite a few. It's such a rich borough – full of artists, and business and creative people – honestly, the cultural life of Croydon is buzzing. We've worked with schools and local artists, but our most recent partnership is with Crisis. We now have a weekly drama group for people with experience of homelessness and they are incredible. They performed at our Studio Launch event last October and stole the show. They have another in-house performance coming up (for an invited audience) and we have so much fun working and creating with them.
Croydonist: What are you enjoying about being in Croydon so far?
Sheree: Vibrancy. It's the first word that came to my mind and it's true. The creative buzz and cultural life of the borough is palpable. Loving the food, loving the people, loving the lifestyle!
Croydonist: What three things should our readers know about SAVVY that they definitely wouldn't know already?
Sheree:
We don't audition. Members from our groups all take part in our shows and we actively work on creating ensemble theatre productions.
We have a brand new YounGrrr Company for 8-11 years on Saturday mornings.
We keep our Take Part prices as low as possible and have a Financial Assistance programme because we really don't want anyone to be embarrassed about not being able to afford show tickets or membership fees.  Our whole ethos is rooted in access and taking part (as members or audience) – so just chat to us.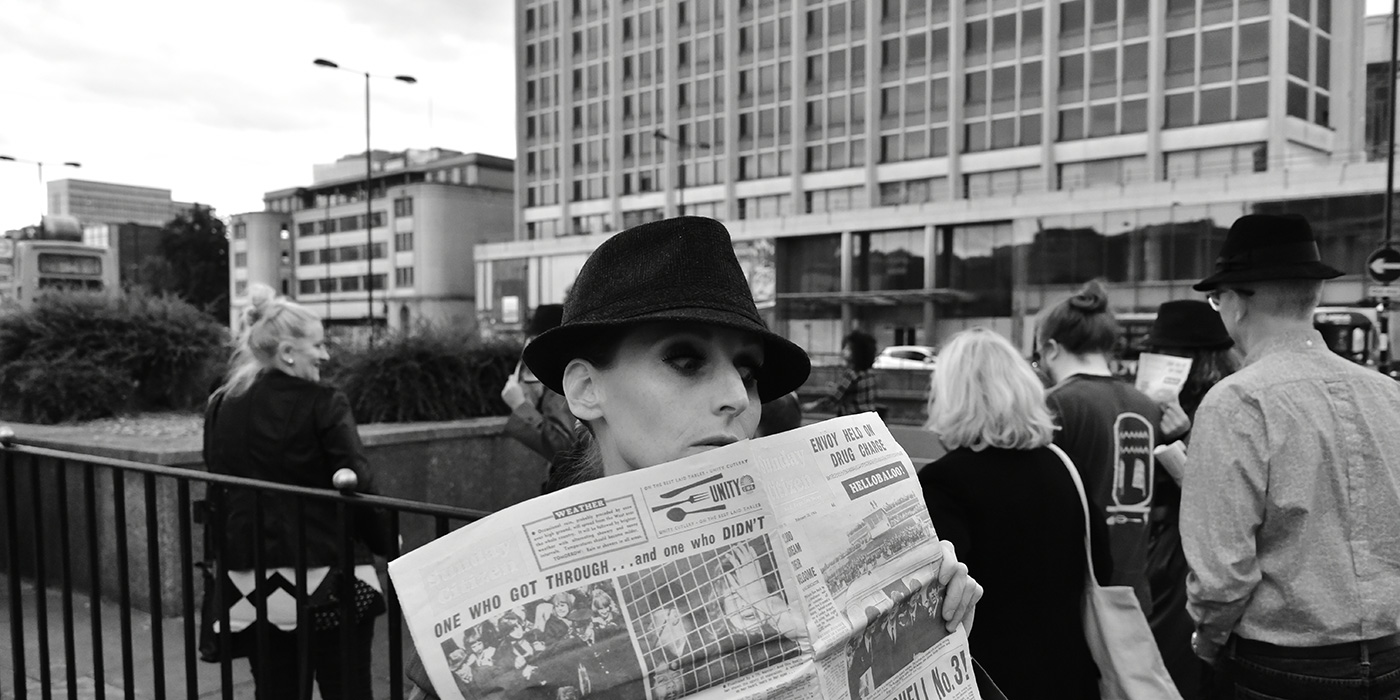 So there you have it, if you've always fancied trying your hand at theatre, now there really is no excuse – get in touch with SAVVY. A huge thanks to Sheree for chatting with us. 
You can read our interviews with other Fairfield Halls resident organisations, Talawa Theatre Company here and London Mozart Players here.
All photos courtesy of Savvy Theatre, by Andrew Hyldon. Header image modified by the Croydonist.
Posted by Julia