Amongst the first Croydon-based bands to be announced in our Cro Cro Land festival line-up for October is Ski Lift, who were recommended to us by the ever wonderful John Kennedy from Radio X for our As The Cro Cro Flies show back in April. Ski Lift are clearly making an impression in music circles, so we caught up with one of the trio – Croydon-based Welsh indie songwriter Benji Tranter – to find out more about them (including of course why they are called 'Ski Lift').
Croydonist: We understand that you now call our concrete shores home. When did you arrive and what are your thoughts so far? 
Benji: I moved here in 2016. I would definitely have left by now if I didn't like it! I particularly enjoy being able to point out the Peep Show locations to friends, and am a big fan of the trams and the brutalist architecture.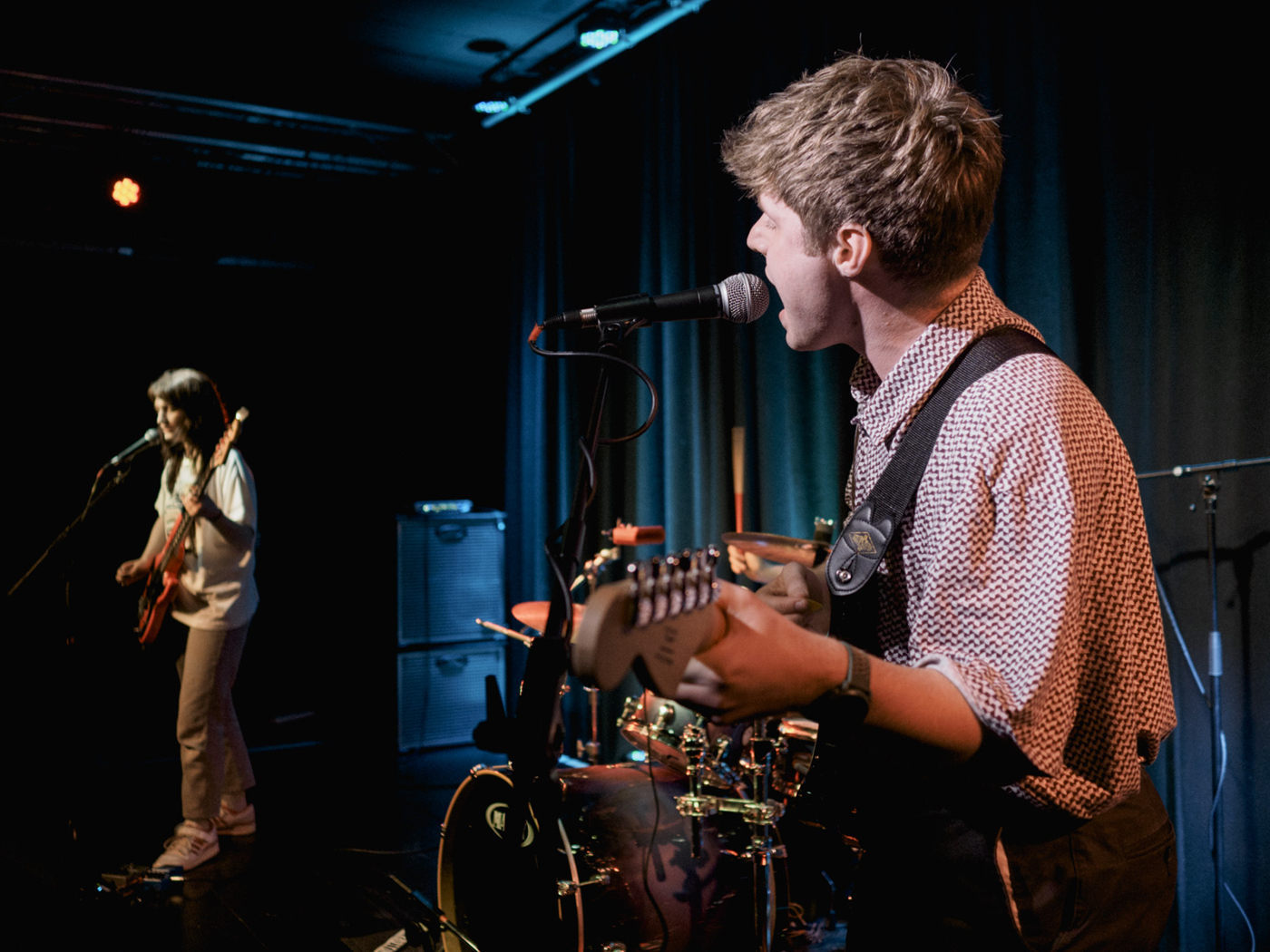 Croydonist: Tell us more about Ski Lift – how/when/where did you form?
Benji: We're a sort of London mongrel, the band has consisted of various friends of mine, coming and going over the last few years. The first ever Ski Lift rehearsal was in the basement of Rock Bottom music shop. This year the band has solidified into a trio which is: me on guitar and vocals, Lizzy Walsh on bass and Adam Fletcher on drums. They both do a mean backing vocal too.
Croydonist: We know bands get asked this a lot, but how did you decide on the name Ski Lift? Was Chair lift ever an option? Yes, we know, our jokes are lame. 
Benji: Haha I always appreciate a lame joke. I wanted a name which was fun, visually. In my head when I see the "Ski Lift"™ it's hand drawn by Bill Watterson with Calvin and Hobbes at the top getting ready to barrel down the slope together.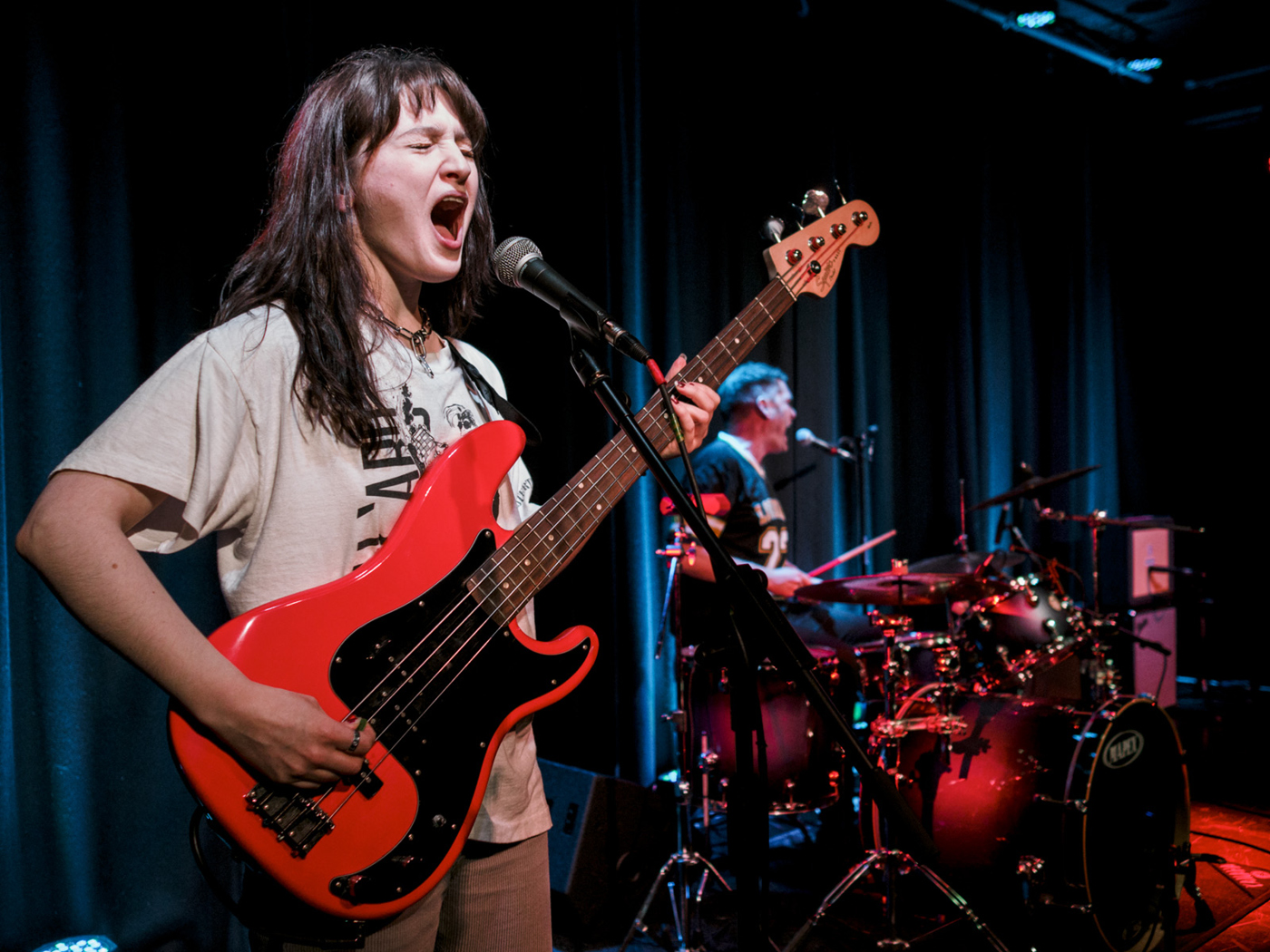 Croydonist: A painful question for musicians, but you signed up for this, so here we go, If you had to sum up your music in a sentence what would it say?
Benji: If we were a burrito (which, in many ways, we are), the filling would be sardonic observations from the treadmill of modern living, wrapped in a tortilla of fun loving power-pop, washed down with a sweet three part vocal harmony. Never mix metaphors kids.
Croydonist: What has been your highest moment as a band so far?
Benji: When Spotify made us cover stars for the Fresh Finds Rock playlist I couldn't believe it. That came out of nowhere. And Portal being featured on Made in Chelsea was also a big moment. On the live front, lockdowns and the stuttering return to live music mean that we have really missed getting out and connecting with people on the live scene, so we've really enjoyed gigging again.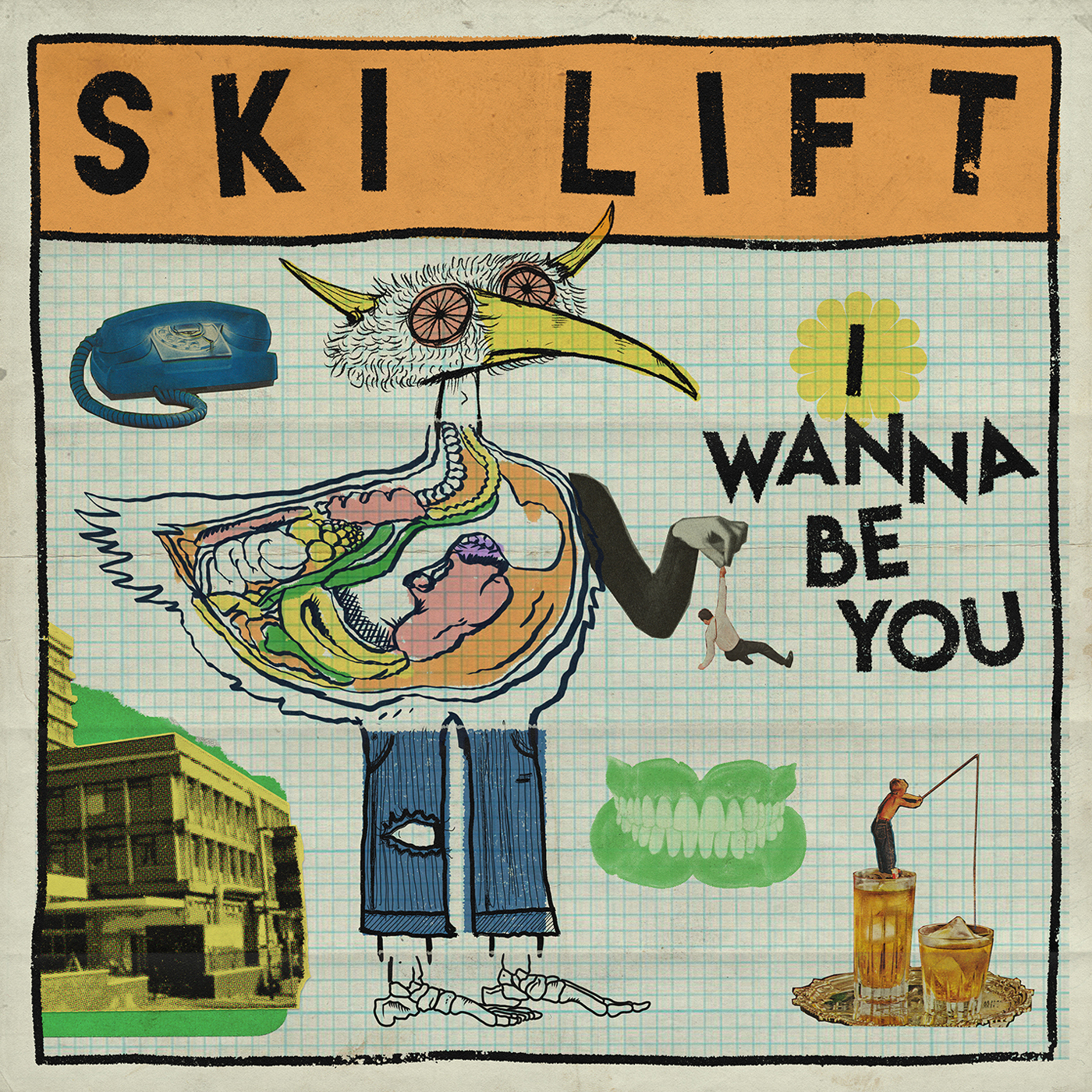 Croydonist: What are the themes in your new single 'I Wanna Be You'?
Benji: An identity crisis. Self-esteem. Existentialism. Lyrically it came from quite a sad place! Musically it's very punk/power-pop, kind of like the Undertones.
Croydonist: We love the cover – which artist did you collaborate with?
Benji: The fantastic Cameron JL West, whose work I originally found through new music zine So Young. We discussed the idea of being a social chameleon, trying on different personalities, and settled on this design which is a kind of 'exquisite corpse' – it's a technique where you take it in turns to draw a body part, and then turn fold over the page and hand it to the next person for the next body part. He has since created artwork and visuals for some amazing artists – check out his instagram.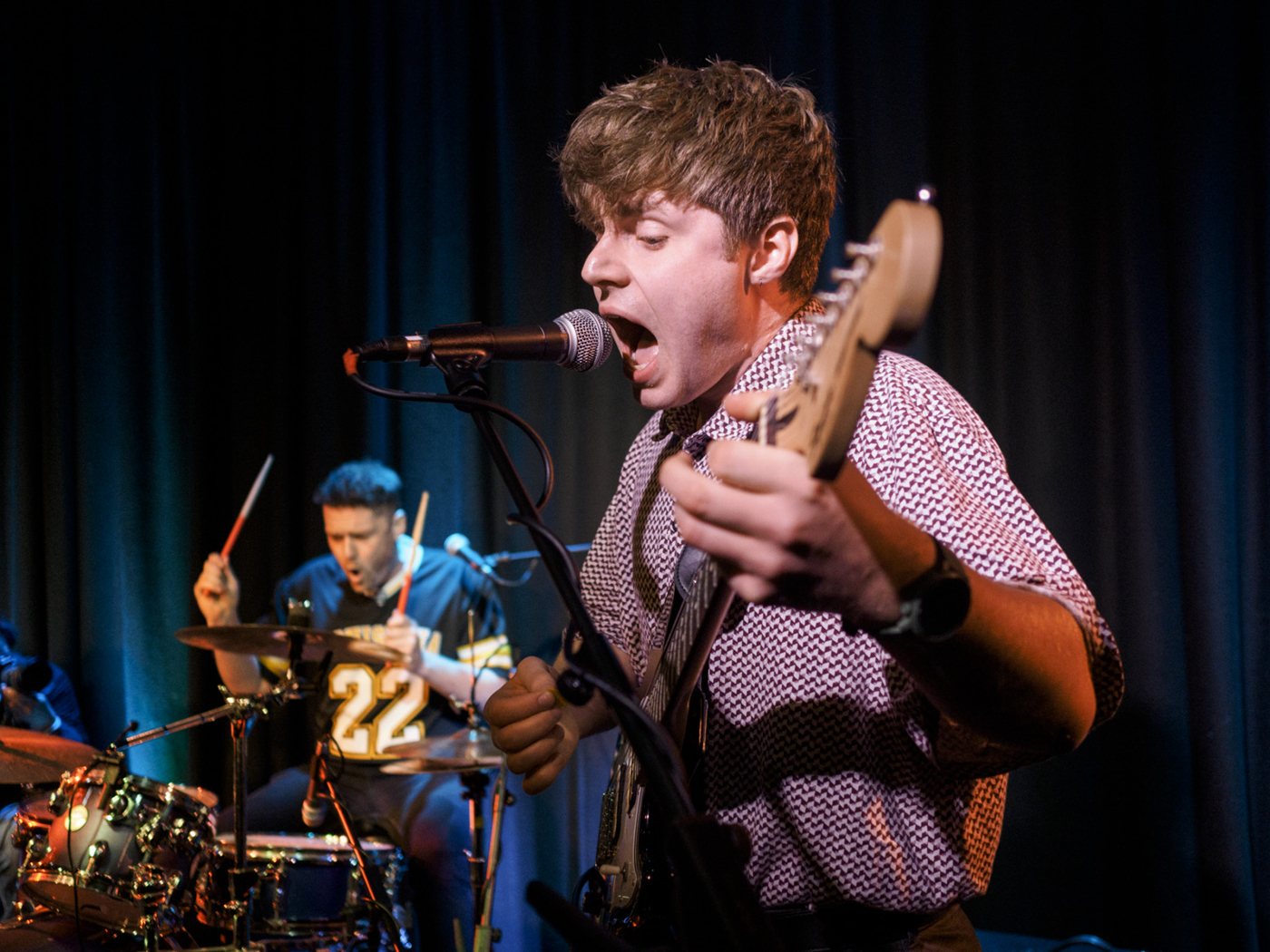 Croydonist: How important is it or is it important that local areas build their own music scene?
Benji: I think it's so important. We've made loads of great friends across the wider London scene, and I really hope that can begin to happen more here in Croydon too. Thank you for your work helping to put Croydon on the map for the modern music scene, long may it continue! Any artists from the local area reading this, even if you're only at the stage of writing in your bedroom – please reach out to us on socials. We'd love to get together and play some Croydon gigs together.
Croydonist: Who are you particularly looking forward to seeing on the Cro Cro Land bill so far?
Benji: Last year at Green Man I saw Dream Wife for the first time, it was so much fun!! We have also played a couple of shows with Jemma Freeman and the Cosmic Something, and they were completely out of this world. There are many more on the bill that we love, including Wooze. I've never seen Fräulein yet, but I'm hearing a lot of good things! Plus it's always fun to take a chance and find something new.
Croydonist: Lastly but ever so importantly what are your favourite Croydon hangouts? 
Benji: Matthew's Yard is one of my favourite places to hangout. I have to give a shout out to Smooth! for their cocktails and tapas. As far as a Sunday pint and roast goes, you obviously can't beat the Oval Tavern. Additional shoutout to Cronx Brewery whose deliveries helped me through the lockdowns…
Thank you to Benji for chatting with us. You can see Ski Lift play Cro Cro Land at the Fairfield Halls on 1 October. Tickets here.
Keep up to date with all things Ski Lift on their website, Instagram, Twitter and Facebook.
Photos courtesy of Ski Lift: cover art by Cameron JL West; gig photos by Chris Patmore
Posted by Julia and Angela