This week, we have all entered a new and rather scary world, with all the issues the Coronavirus brings with it. Arts, culture, leisure and entertainment won't be as we know it for a while, so of course we will be pausing promoting all the wonderful events, nights out and more we usually have going on in our borough, whilst we stay indoors as much as we can. Therefore we'll be running a series of 'Croydon at home' articles to help us all to still fly the flag for Croydon from our sofas. First up we are looking at food – let's continue to support our favourite independent local eateries by finding out if they do takeaway, from Deliveroo, Just Eat or directly.
We've put together a few of our top picks, with the help of guest writers Hannah Clemens and Sam Hill. Obviously this list may be slightly centric to our particular areas of the borough so we'd love you to email us or DM us on social with your favourite food options from your corner of Croydon. That way we can post a 'Take 2' in the coming weeks.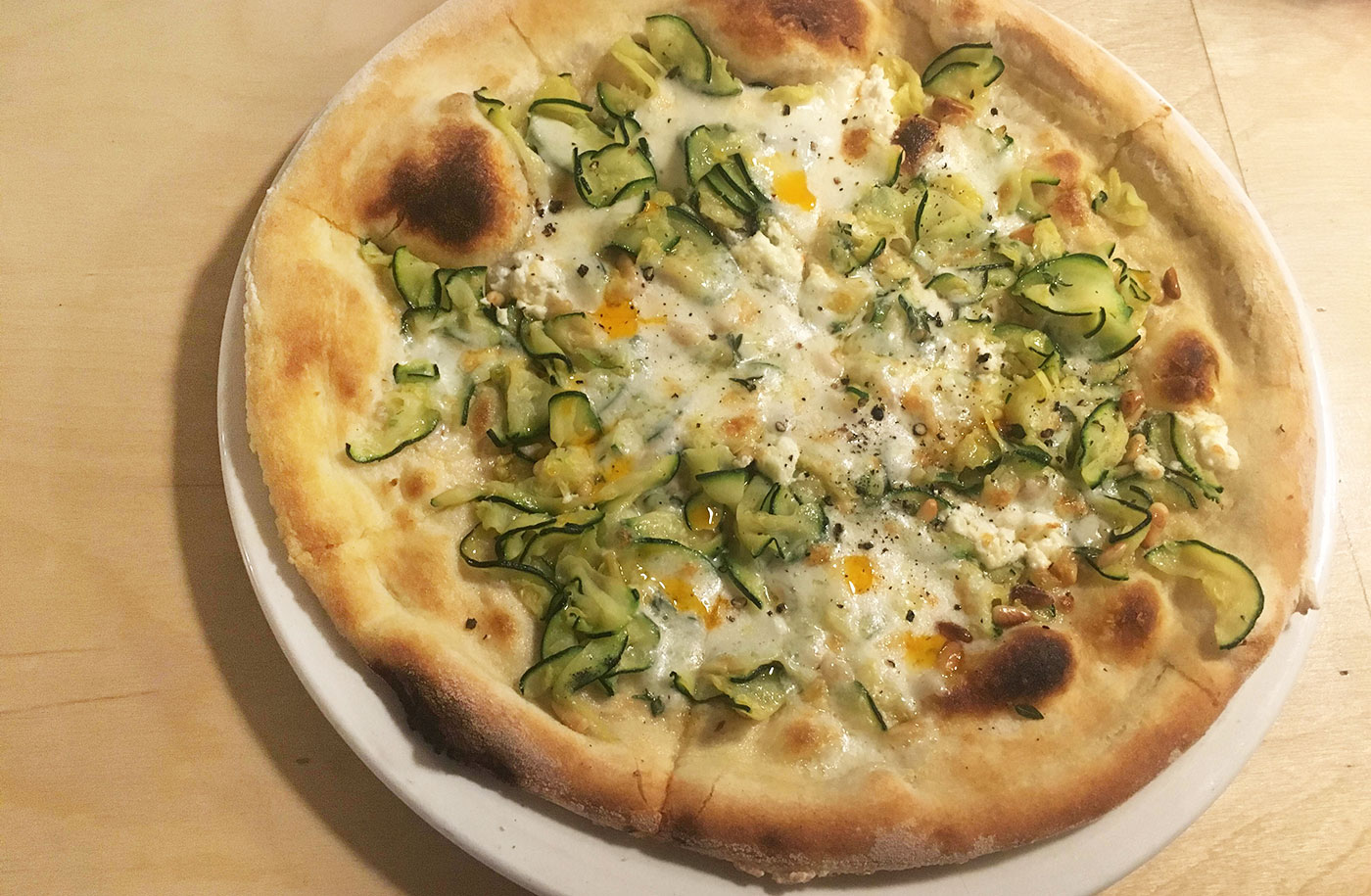 Julia and Angela's top picks
Who isn't a fan of pizza takeaway? Four Hundred Rabbits is a cute pizza joint on Crystal Palace's triangle, which you may remember we wrote about a few years back,
They have switched their restaurant to collection and delivery only so they can continue to provide great food in the safest way possible. They aren't just serving their flavoursome sourdough pizzas as takeaway though, you can also get brunch too… Now there is something to smile about.
Sticking with the animal theme, the fantastic bar and restaurant on Surrey Street that we all know and love for their cocktails and burgers, is now offering takeout food. So if you're in the mood for a burger check out their menu. Collection only at the moment. Oh and keep an eye on their website as word has it that they may be streaming some cocktail making ideas in the coming weeks. More from us about Mr Fox here.
These ain't just any old fries. On the outer edge of Boxpark you'll find Poptata cooking up a storm of flavoursome awesomeness. A total guilty pleasure and available to order from Deliveroo, expect Guacafries – smashed avocado, halloumi and red pepper sauce, Vegan Cheddar Fries with vegan cheese and herbs, and for those meat lovers, there's Tex Pulled Pork Fries which is, yep you guessed it, pulled pork, cheddar, BBQ sauce, sour cream and spring onions. They have loads of options in their menu, so if you're looking for something original as an isolation treat, you really can't go wrong here.
We went to this Indian restaurant for dinner a while back, and the food was blooming marvellous. The great thing is that you can now get delivery from them – super handy in these times. So here's my favourites from the menu. Kashmiri which you can have as a veggie option or meat. It's a dish from the northern regions cooked with bananas and mildly spicy. Nicely warming without setting your mouth on fire. We're also quite taken with their Kudu Aloo (sweet pumpkin with potatoes cooked in a thick sauce that is flavoured Samba. Palak Paneer is a complete winner too. Yes you can expect all the usual suspects of Madras, Vindaloo, Kurma etc, but there's so much more to this menu than those, and it's all available for delivery. Get stuck in.
This Boxpark restaurant is definitely a naughty treat amongst veggies for their mouth-wateringly good vegan donor kebabs. And let's face it, who doesn't need a bit of comfort food right now, so this is definitely on our Deliveroo list coming up.
—
Hannah's top picks
No doubt a favourite amongst the Sanderstead & South Croydon community, the lovely team at Sanderstead Tandoori treat you like family and always put a smile on your face. You can't go wrong with any dish here; try one of the House Specials  like the Garlic King Prawn or one of my favourites; the Chicken Tikka Special – with added 'oomph' for your palate.
This wonderful little restaurant offers takeaway or delivery and is certainly my go-to for delicious, authentic indian cuisine.
The Sanderstead hot spot, The Med Kitchen, also offers takeaway directly.  The menu offers a great variety of dishes, which you can read more about here.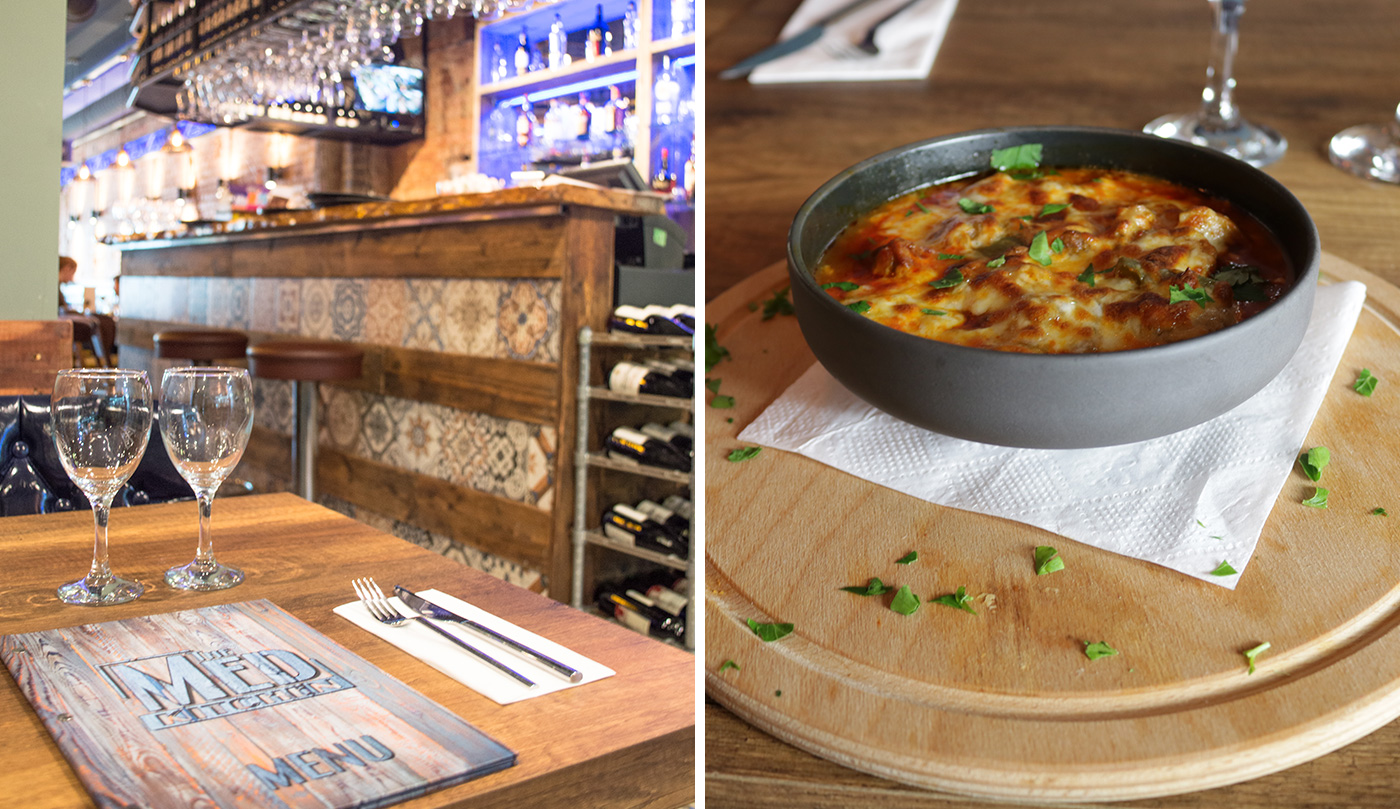 —
Sam's top picks
Thanh's Bistro have been serving authentic Vietnamese food in their small restaurant in Addiscombe for years. Their popularity with locals in the know is testament to the quality of their menu which is full of hits. From the wonderful Banh Xeo, a crispy pancake filled with prawns and a herby salad, to lemon grass and chilli beef noodles, everything is packed full of flavour and for a takeaway, is all very healthy. There are many options for vegetarians with most of the dishes having a vegetable only option.
Dexter Burger in Purley make some of the best burgers in the area and are beloved for their classic beef, beetroot vegetarian and chicken burgers. For me it's always the classic beef burger with chilli fries that wins but investigate their specials too! Dexter Burger are closed for sit-downs but are doing takeaway Tuesday to Sunday 12pm-2pm and 5pm-8:30pm with a 15% discount on all takeaway food. Card payments only.
—
More takeaway recommendations please, and stay safe folks. 
Please make sure you check the situation with individual eateries as the situation is evolving and rules change.
Header photo by Clem Onojeghuo
Posted by Julia, Angela, Hannah and Sam