We're well into the swing of the school summer holidays and the UK weather is definitely not disappointing us with its usual flip-flop from sun to rain that I remember well from my childhood summers in Croydon.
Us folk with kids are always on the lookout for new things to entertain the little darlings, and we're no exception. So we are rather excited about a local theatre experience that's taking place on the last day of August, at new creative venue The Front Room, on St George's Walk. And we won't need to worry about the weather forecast…
The show called 'Granny Pearl – A Magical Tale of the Sea!' has been created by Croydon playwright and singer-songwriter, Jenny Lockyer, and mixes simple crafts, puppets, song and live music to tell the story of Granny Pearl, inspired by Jenny's song of the same name. Great as a first theatre experience for a young audience, as it's suitable for babies and up. The show promises to take us down to the coast for a seaside holiday to introduce us to Granny Pearl and her wonderful tales of the sea, whilst weaving in a veryspecial secret she's been keeping. Intrigued? We certainly are.

You probably recognise Jenny's name from the 2017 Croydonites Festival where she wrote and performed a one woman show inspired by the life and legacy of record breaking pilot, Amy Johnson (who of course flew out from our very own Croydon airport in 1930 on her pioneering flight from England to Australia).
Or perhaps if you've had little ones in the last few years you might (like us) have been regulars at Jenny's Music Time or Storytime sessions at The Oval Tavern or Purley Oaks Children's Centre.
Or you may have listened to her Zombie story, Apocalypse in Croydopolis, which is part of our Tales of Croydonia podcast series. (If you missed it first time around you can listen here. Or save it for Halloween!)
Or you may have seen her perform at a stand-up comedy night. Anyway, you get the idea that she has many creative strings to her bow and is a very talented lady, so Granny Pearl is not to be missed if you have kids.
Billed as magical, mysterious and with a sense of humour, Jenny says of her new show, 'I have wanted to bring Granny Pearl's story to life like this for a long time and with such a lovely studio venue on offer in Croydon I took the opportunity to develop a show not just for children who come to Music Time but any child who'd like to come along and experience live theatre with their families. The show combines two things I love, storytelling and songs, in a special experience for young children, and for some of them it will be their first experience of live theatre. That feels very special.'
We are very much looking forward to finding out what Granny Pearl's fishy secret is, in the comfort of The Front Room.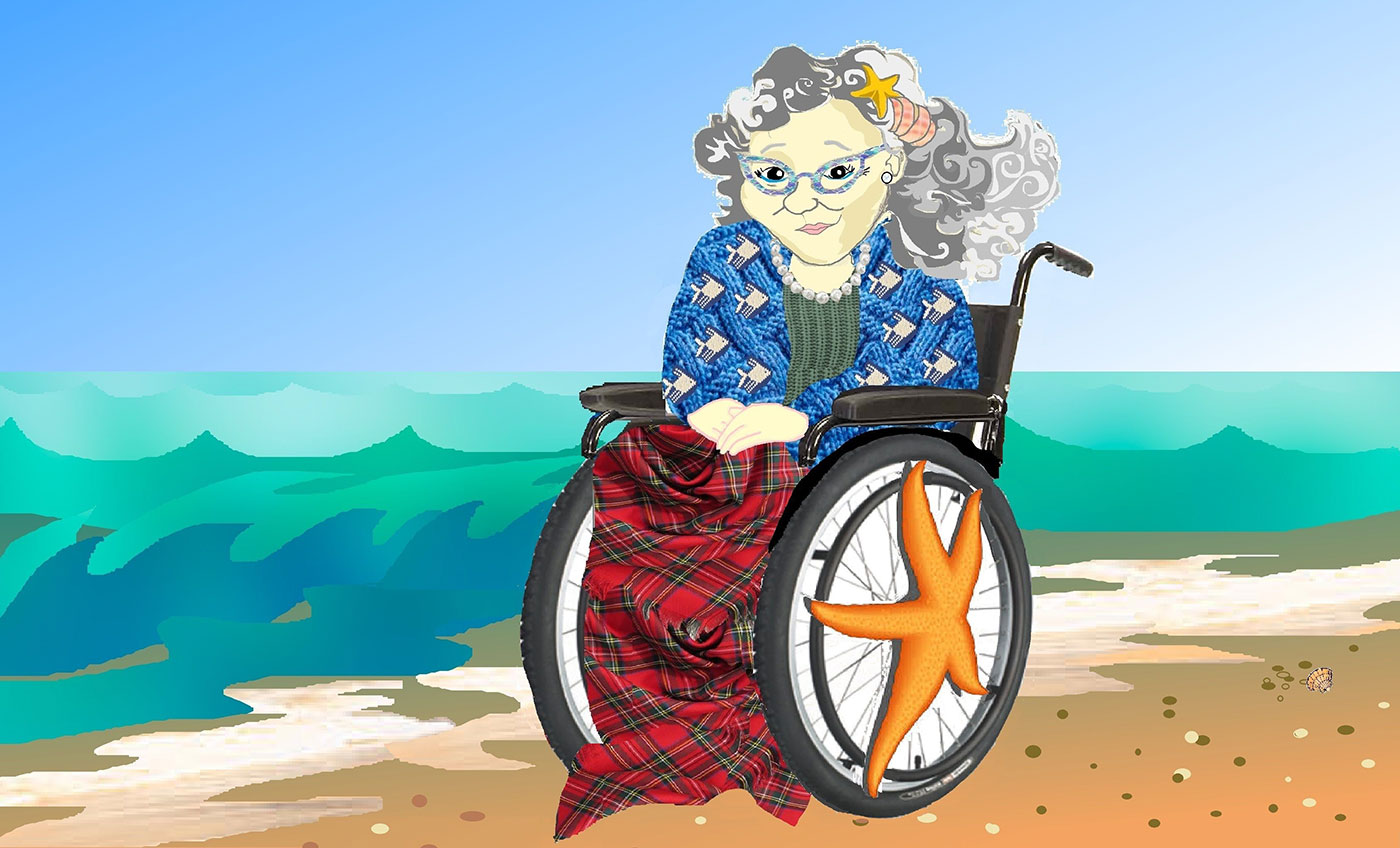 There will be three 1-hour-long performances on Saturday 31st August: 11am for children aged 0-1yrs, 1pm for children aged 0-3yrs, and 3pm for all ages.
Tickets: £8 per child. First accompanying adult free. Second adult £8.
(No more than two adults per child, as space is limited)
For tickets and full info visit Jenny's website. 
Header created by the Croydonist using public domain images. Other images courtesy of Jenny Lockyer.
Posted by Julia