The other week we hopped over the Croydon border to spend a pleasant afternoon strolling around Crystal Palace Park. The park sits just the other side of the Crystal Palace triangle in our neighbouring borough of Bromley, but it is really a park of many South London boroughs as it is doesn't just border Croydon but also Lambeth, Southwark, and Lewisham.
I hadn't visited the park since childhood so I was eager to explore. We all know the Victorians do a great park (think Park Hill, Wandle Park and Coombe Woods), but with Crystal Palace they really did surpass themselves.
Built originally as a new home for (and named after) the iron and glass structure created by Sir Joseph Paxton for Hyde Park's 1851 Great Exhibition, the park was intended as an early theme park. Designed as an international attraction to 'impress, educate, entertain and inspire', visitors had to pay at a turnstile to enter and encounter the wonders within.
Sadly the magnificent Crystal Palace structure was destroyed in a fire in 1936 but other wonders remain. These days we can all wander in during daylight hours for free, and first on my list this visit was the dinosaurs. I'm sure you've heard about the Crystal Palace dinosaurs even if you aren't yet acquainted. And yes these guys have lived in the park since 1854 (unless we want to believe they survived the Jurassic period).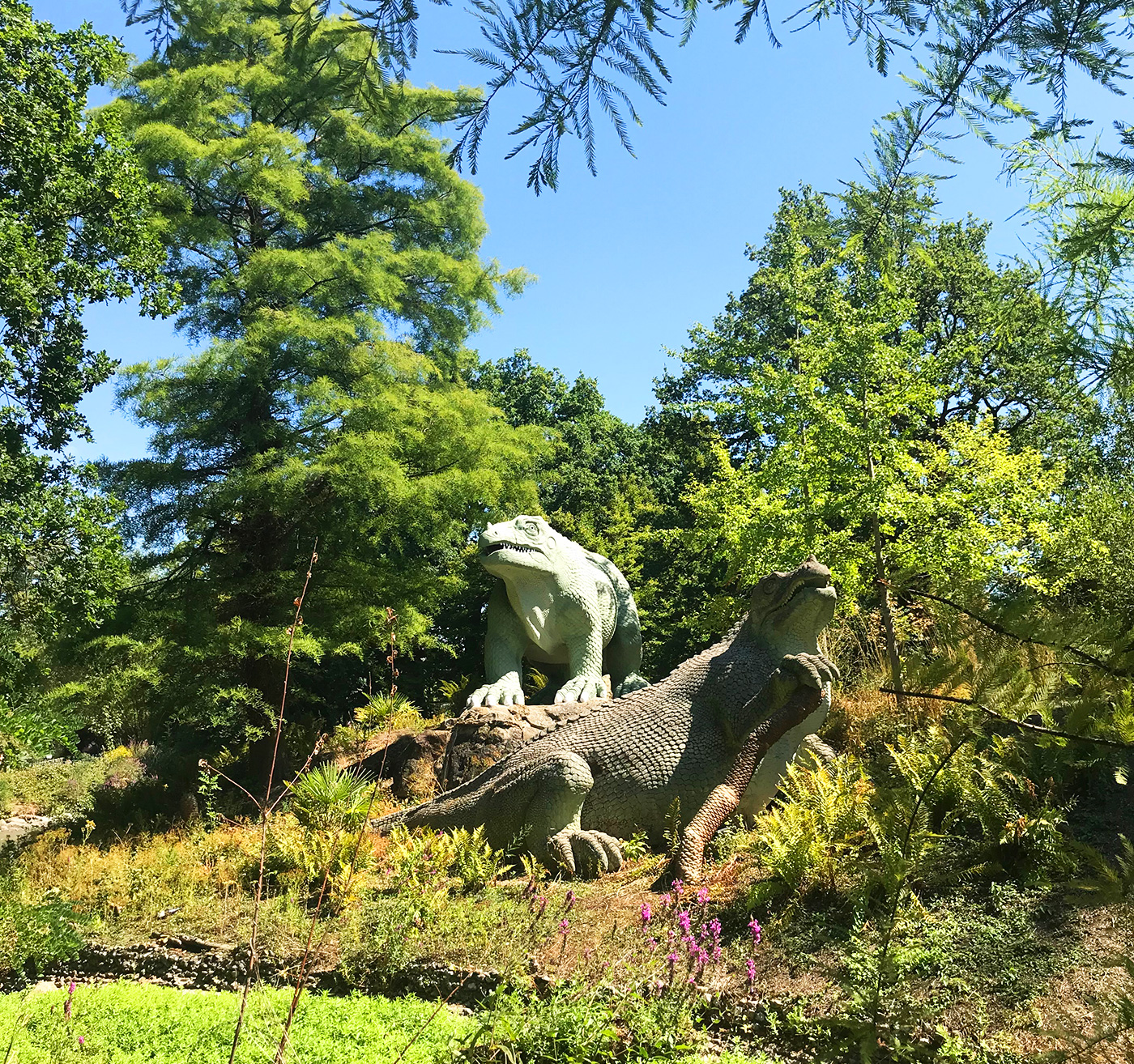 They were created as one of the innovations for the opening of the new park in 1854 by Benjamin Waterhouse Hawkins who was a sculptor and natural history artist. They may be rather inaccurate by today's scientific findings but for the Victorians they were a world first for life-size dinosaur models and were based on their latest research, even being enjoyed by the royal couple themselves, Victoria and Albert.
We love this illustration from the time (below) of some rather cheery-looking dinosaurs being constructed at Hawkins' studio down the road in Sydenham.
Being able to wander around a landscape full of prehistoric creatures (without fear) definitely is up there on my scale of quirky things to do – and the dinosaurs were just as fun to spot through the trees as I remember them being as a child. The dinosaurs even have their own website and you can partake in an audio trail here on your way around too. Oh and did I mention these guys are grade I listed, so you are basically walking around a site of national importance.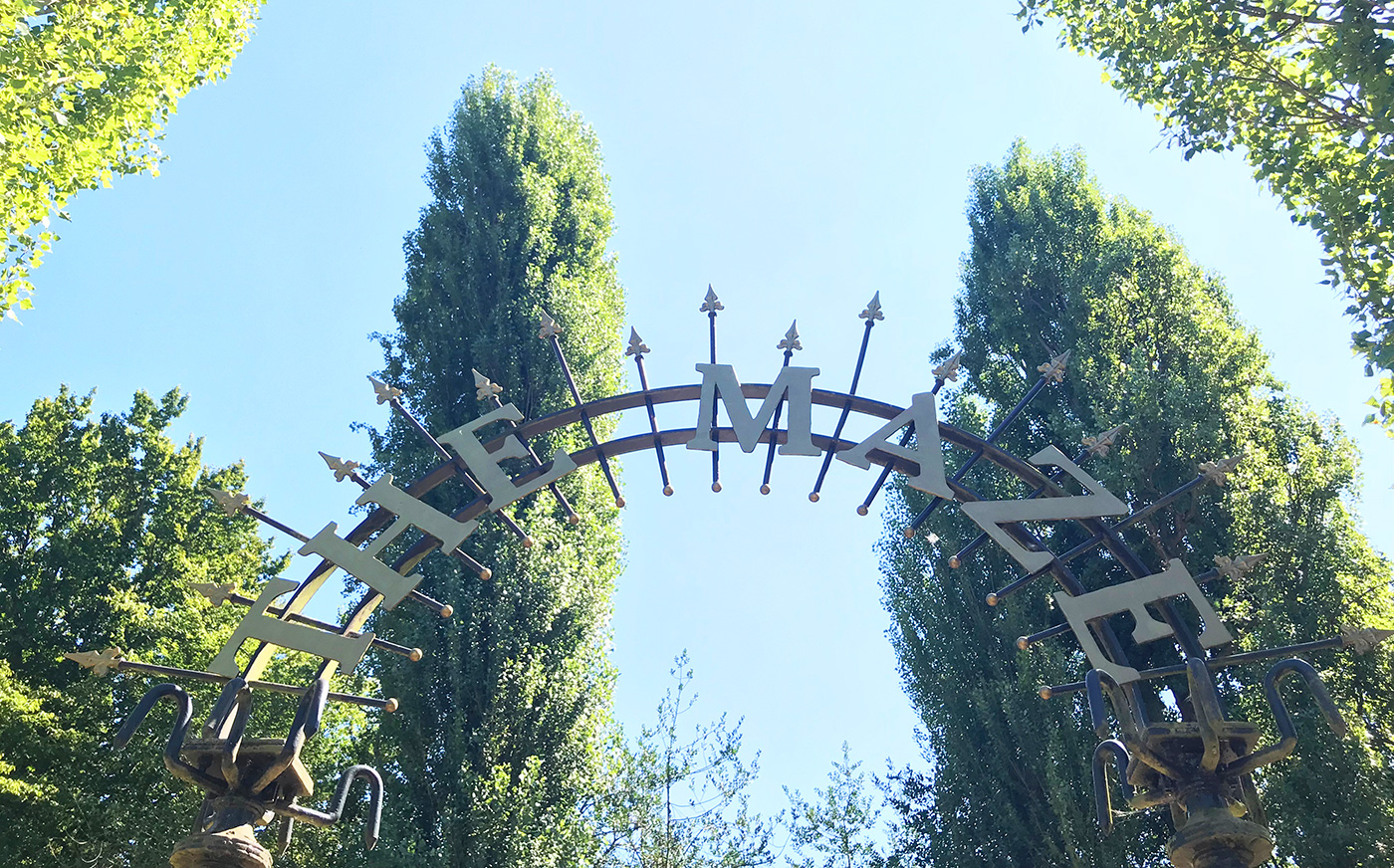 One park attraction I'd forgotten about was the maze. When we noticed it on the map we headed there from the dinosaurs via some pretty tree-lined paths (and an ice-cream stand – naturally!). I'm not sure why I hadn't remembered it as it's a truly huge circular puzzle – one of the biggest mazes in the country and a later addition by the Victorians in the 1870s.
We entered with purpose but got hopelessly lost, so never saw the mysteries that lay at the centre. We confess we found a gap in one of the hedges and cheated at our escape. Us bad. But in our defence it was a very hot day. If you wonder what the link to the Girl Guides is, they renovated the maze for their anniversary celebrations in 2009, as the park was a big part of their founding story a hundred years earlier. You can assess the challenge before you try with this rather cool drone footage of the maze:
After recovering from our fail in the maze, we thought we'd check out the sports centre in the middle of the park (why oh why didn't we pack our cossies on a 30 degrees day to try out the Olympic sized pool?) This was one of 5 national sports centres which opened in the 60s, and is another listed structure in the park. It was also built on the site of a former FA Cup final venue from before the First World War. Stacks of history peeps. This centre has more sports activities than you can shake a stick at, and the architecture is very impressive if you're into mid-century architecture (as we are). Those pyramids are just damn sexy…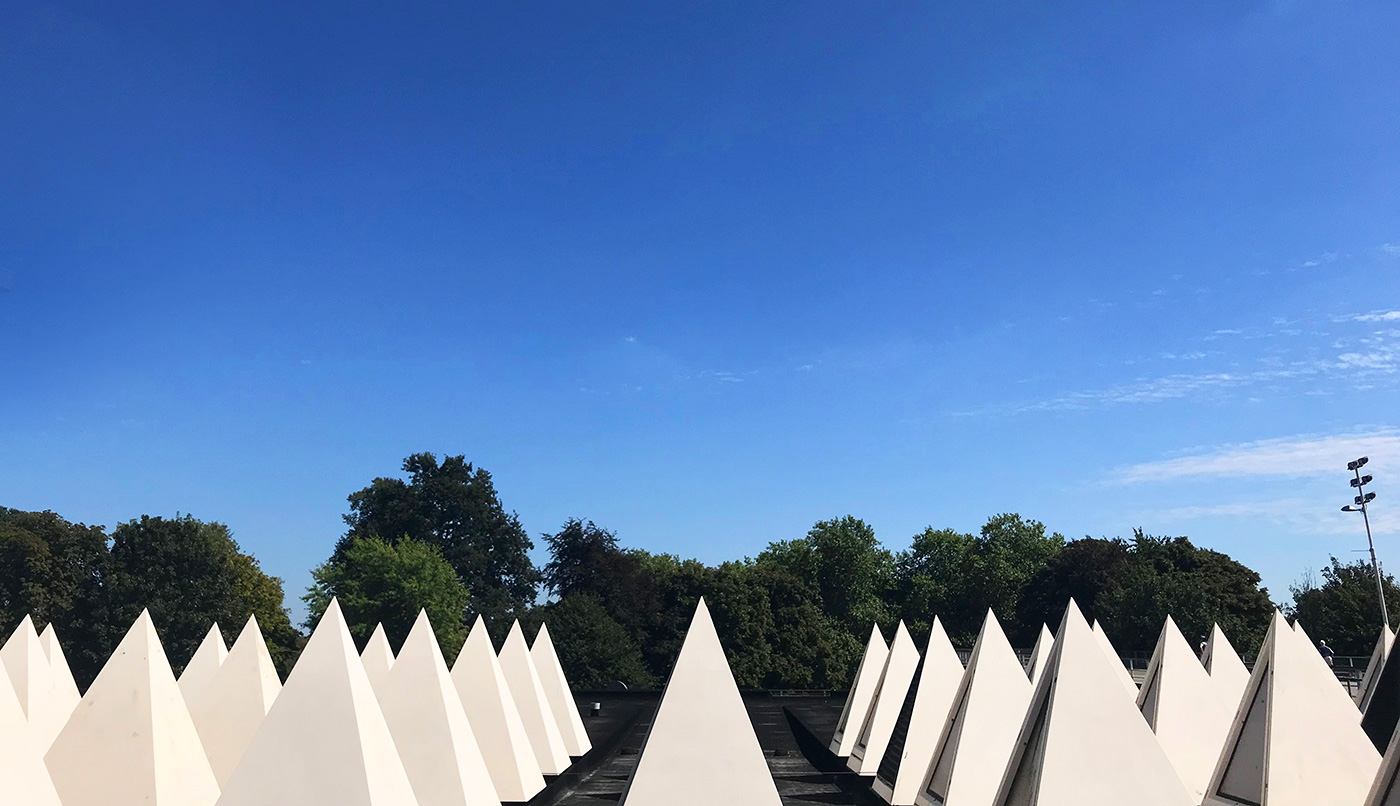 Erm, anyway, after way too much excitement in one afternoon, we didn't have the energy to fit in a pedalo ride on the boating lake, or a visit to the urban farm. (Where's our stamina?) They are definitely on the list for our next visit to Crystal Palace's jurassic park.
Over and out from yours truly, posing with the park's gorilla in 1983 and 2018.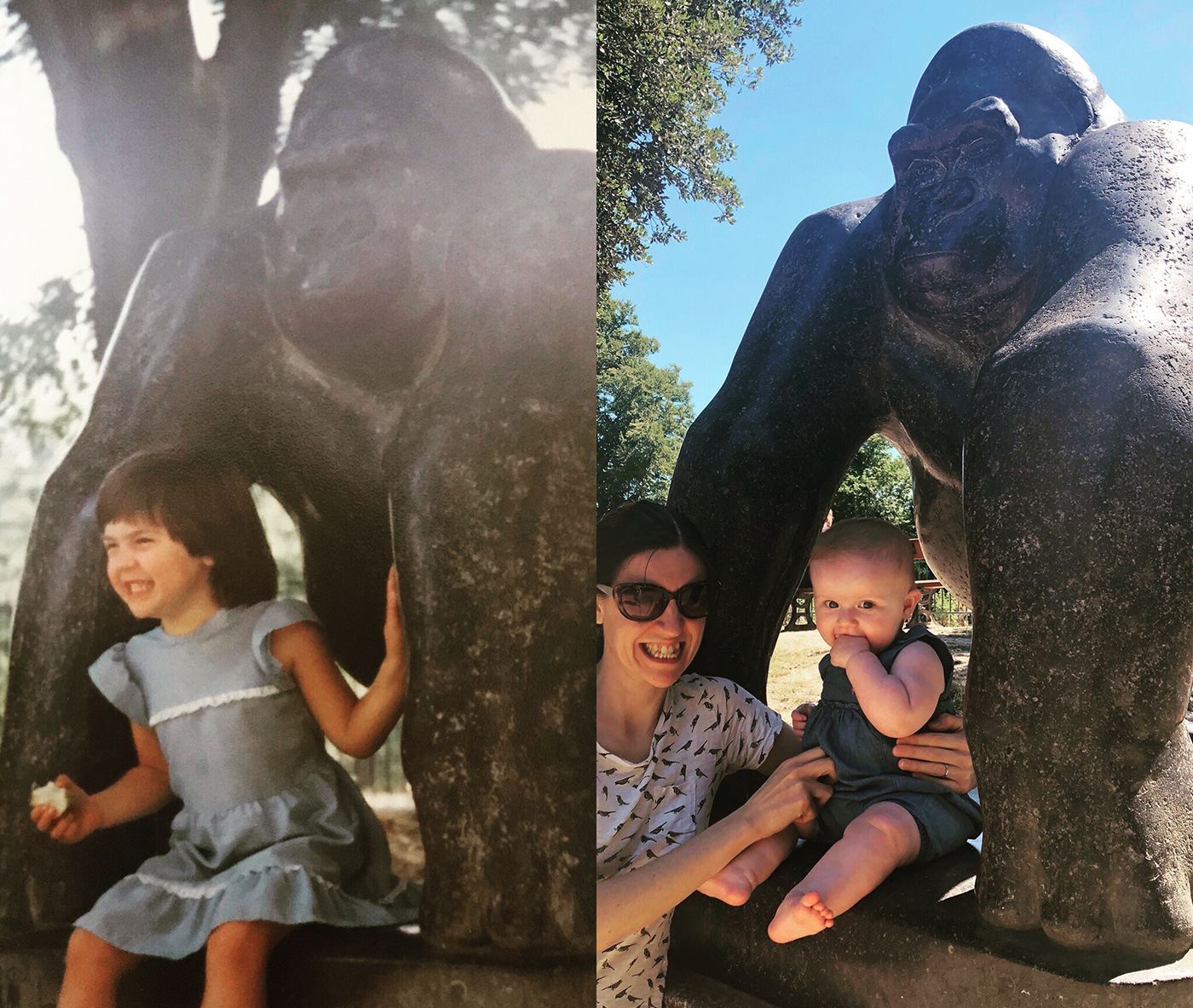 Find out more about the park on their website here.
Header image: Engraving of "Crystal Palace" from the Great Exhibition, by George Baxter, circa 1854, tinted by the Croydonist. (Credit: This file comes from Wellcome Images, a website operated by Wellcome Trust, a global charitable foundation based in the United Kingdom) Original image can be viewed here.
Posted by Julia