Mention the history of Croydon School of Art and I think about the 1960s and 1970s era of alumni – op artist Bridget Riley, Jamie Reid and Malcolm McLaren of Sex Pistols fame, or Ray Davies (better known as lead singer of The Kinks). Therefore I was surprised, when I happened upon a current exhibition at the Museum of Croydon, to find out that the foundation of our art school is actually celebrating its 150th anniversary this year. It didn't pop up in the swinging sixties as I'd assumed, but way back in Victorian times – in May 1868.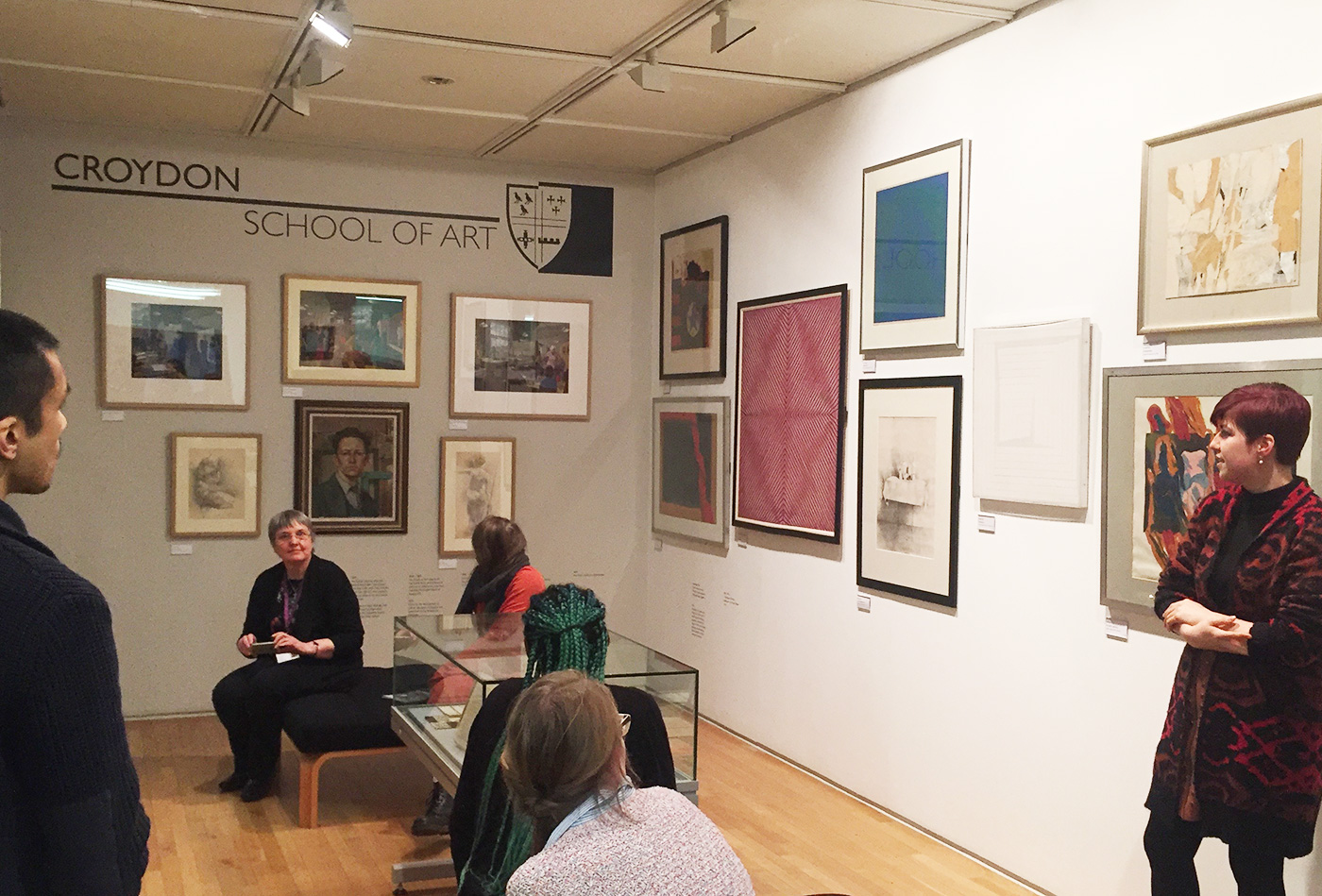 The school only had 32 students to begin with and started life in rooms on the corner of George Street and Wellesley Road, before moving to its current Fairfield site much later on. Classes were held for both ladies and gentlemen. The first headmaster Montague Wigzell sounded like he might have been a bit of a character, as he was removed from the school after 11 years at its helm (answers on a postcard if you know why, as we can only imagine). Wigzell then set up a rival art school on Katherine Street (that must have shown them!).
The Museum of Croydon exhibition to celebrate 150 years, showcases some diverse artistic styles, ranging from Victorian watercolours where you can gain some insight into how Croydon looked in the late 1800s, to more abstract prints and paintings from the 20th century.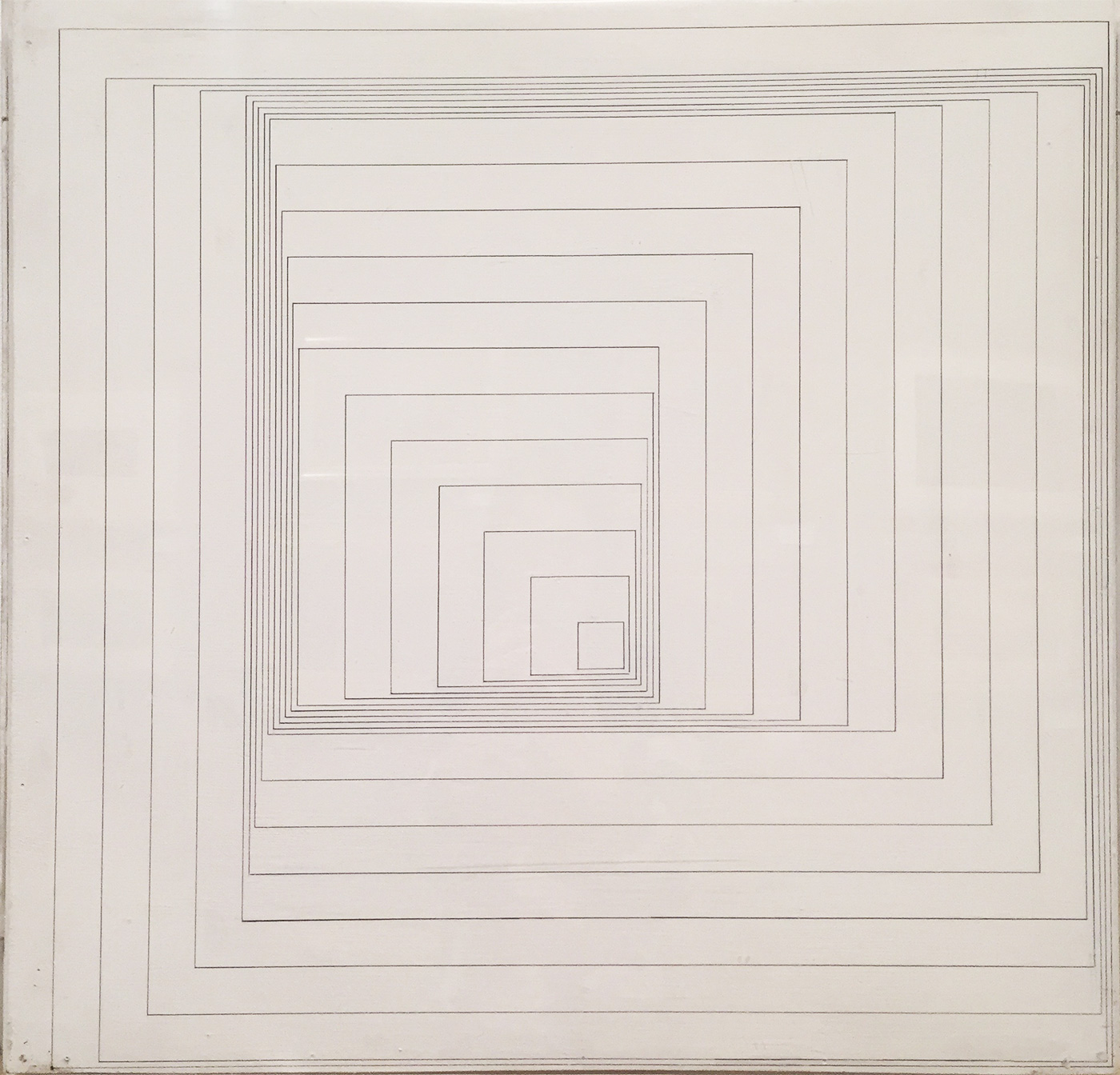 I enjoyed losing myself in the vortex of finely outlined squares that is an original Bridget Riley from 1961 – the same year she became a tutor at the school. Close by there is another Op Art work from Richard Allen who was a peer of Riley and another member of the staff at the school.
I was happy to see a painting by Croydonian Cicely Mary Barker (yes, you recognise the name as the Flower Fairies illustrator, and you may have stumbled upon her memorial in Park Hill). Barker attended evening classes at the school from the tender age of 13 in 1908 and was still studying there into the 1940s. That's quite a stint at art school. Later she taught there too.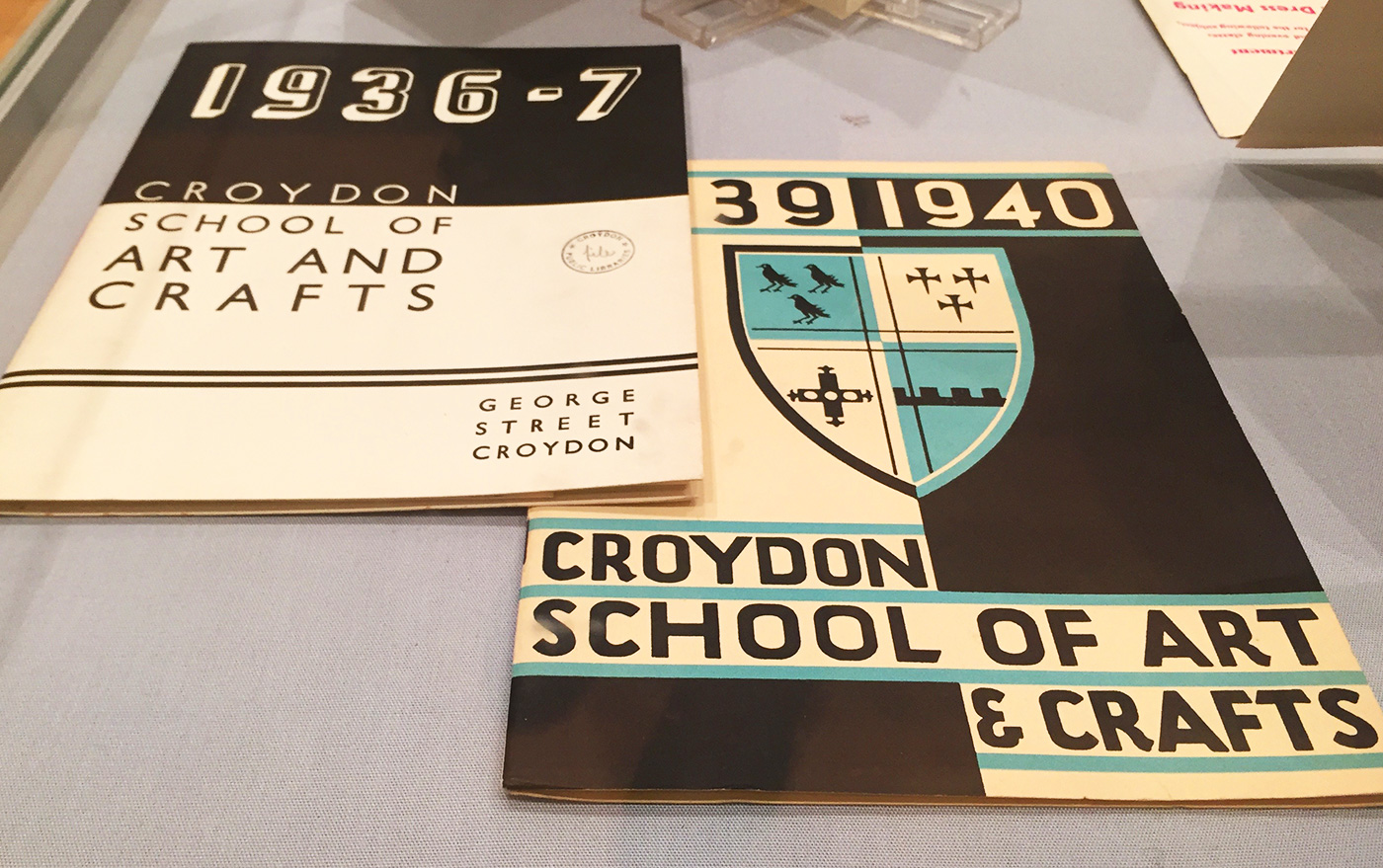 The exhibition isn't just confined to the walls – there is a display of notable documents, and I personally loved seeing the striking one and two colour designs of the prospectus covers from the 30s and 40s (back when it was the School of Arts and Crafts).
If you like art and/or are nosy about how Croydon looked back in the day I'd recommend popping by. 'Croydon School of Art' runs in the Exhibition Gallery on the ground floor of Croydon Clocktower until Saturday 14 April. You can find out more here. We'll be looking out for further celebrations to mark 150 years of Croydon School of Art throughout 2018.
Posted by Julia