As you'll all well know by now, one of the things we love about Croydon is its iconic 60s architecture – we've talked about it here, quite a bit over the last few years. Imagine our delight when we found out that award-winning architectural and fine art photographer, Louise Gough is showcasing a series of her local architecture work in an exhibition at Byte Café, TMRW. We first met Louise and encountered her art a couple of years ago, at RISEgallery's ensemble show, A Journey Through Brutalism and were immediately enticed by how she captured our urban environment.
We love Louise's focus on the shapes, shadows, patterns, contrasting materials and abstracts of Croydon's architecture – she highlights this beauty in her latest series 'Essence'. We caught up with the artist herself to find out more about her process and her art.
Croydonist: We know you're a Croydon native – in which part of the borough did you grow up and what area do you now call home?
Louise: Lived here my whole life. I grew up in Purley and have been living in Croydon Central for over 25 years now.
Croydonist: Do you remember when you first became interested in the buildings of Croydon or has it gradually crept up on you?
Louise: Buildings have always been a core focus of my photography since my degree – quite a few years now!
Croydonist: When did you first pick up a camera, and how did you train?
Louise: I was lucky enough to do a GCSE in photography at school. I continued studying with a Fine Art degree specialising in photography and printmaking. My final degree show was focussed on La Sagrada Familia in Barcelona.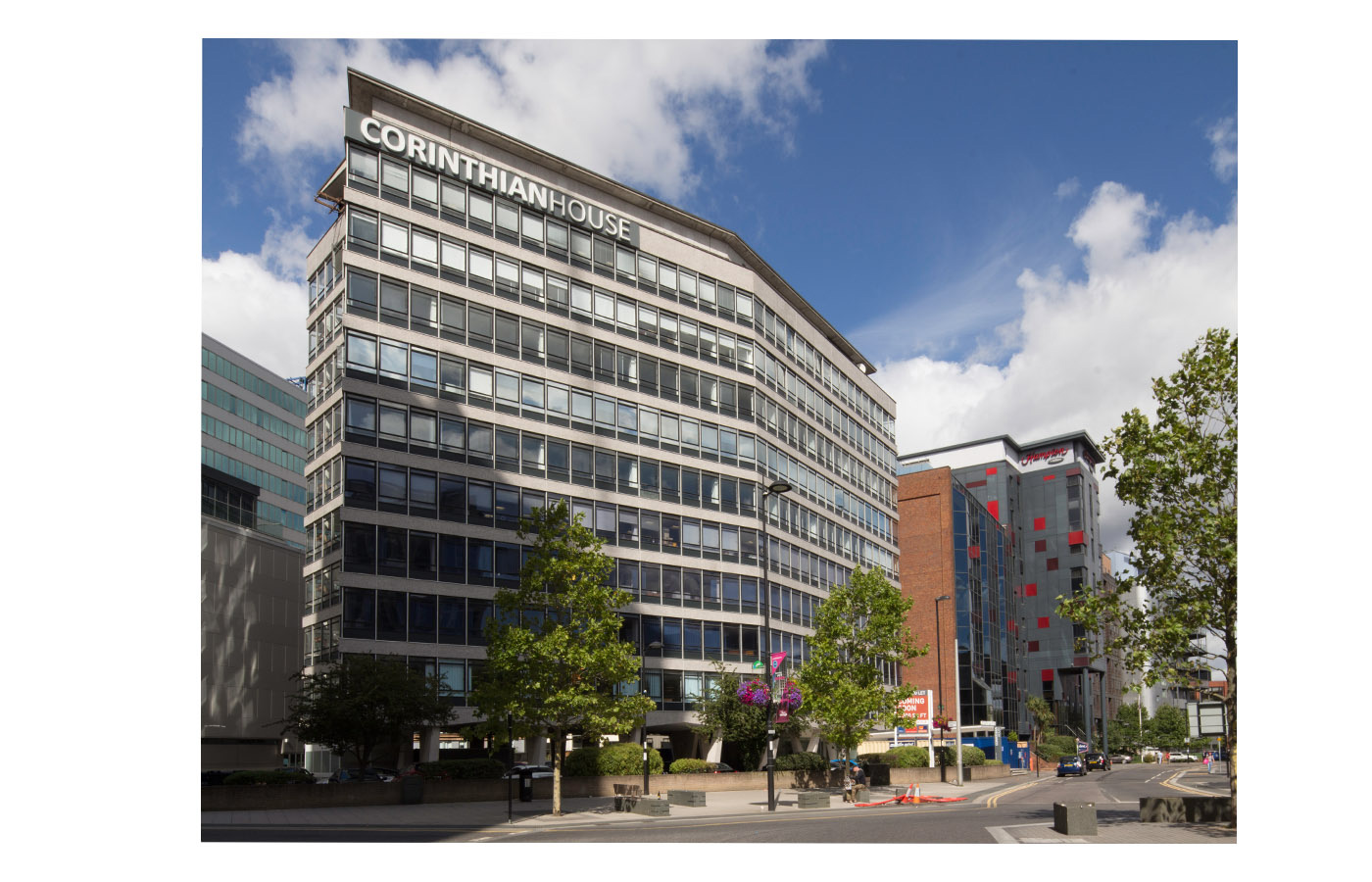 Croydonist: This might be a difficult one, but we'll ask it anyway, what are your favourite two buildings in the borough – pre 1950 and post 1950?
Louise: The Seagas building. I always imagined having a New York style double heighted 'loft apartment' there.
Post 1950, the 50p Building is a given, so I will refrain from saying anymore on that. I'll focus on the lesser known Corinthian House, also designed by the same architect, Richard Seifert. Its airport style grand canopy entrance, mosaic plinth pillars and angular, futuristic roof are all great features.
I'll pretend that you wanted two buildings post 1950's so I'll add Croydon Art College – another lovely brutalist era building. I took my art foundation course there as well as some photography courses years ago so it's a sentimental place too.
Croydonist: And your favourite building elsewhere?
Louise: Other than brutalist era architecture I also love Art Deco – which means any building in Miami! The Rockefeller Centre in New York is stunning. The sculptures adorning the doorways and artwork in the reception area are a sight to see. I'm also a fan of the Hoover Dam (1931), the civil engineering involved is remarkable. You then remember the era it was built and the construction limitations. Then you have the beautiful Art Deco sculptures guarding the dam and the interior detailing from door handles to polished terrazzo floor.
I know you said just one building but I do feel I need to add a shout out to Welbeck Street Car Park. Recently demolished, its brutalist diamond concrete façade was a work of art. It's a shame that the façade was unable to be used as part of a new structure.
It's important that leading publications like the Architects' Journal are championing campaigns such as RetroFirst to see more reuse of buildings in the built environment.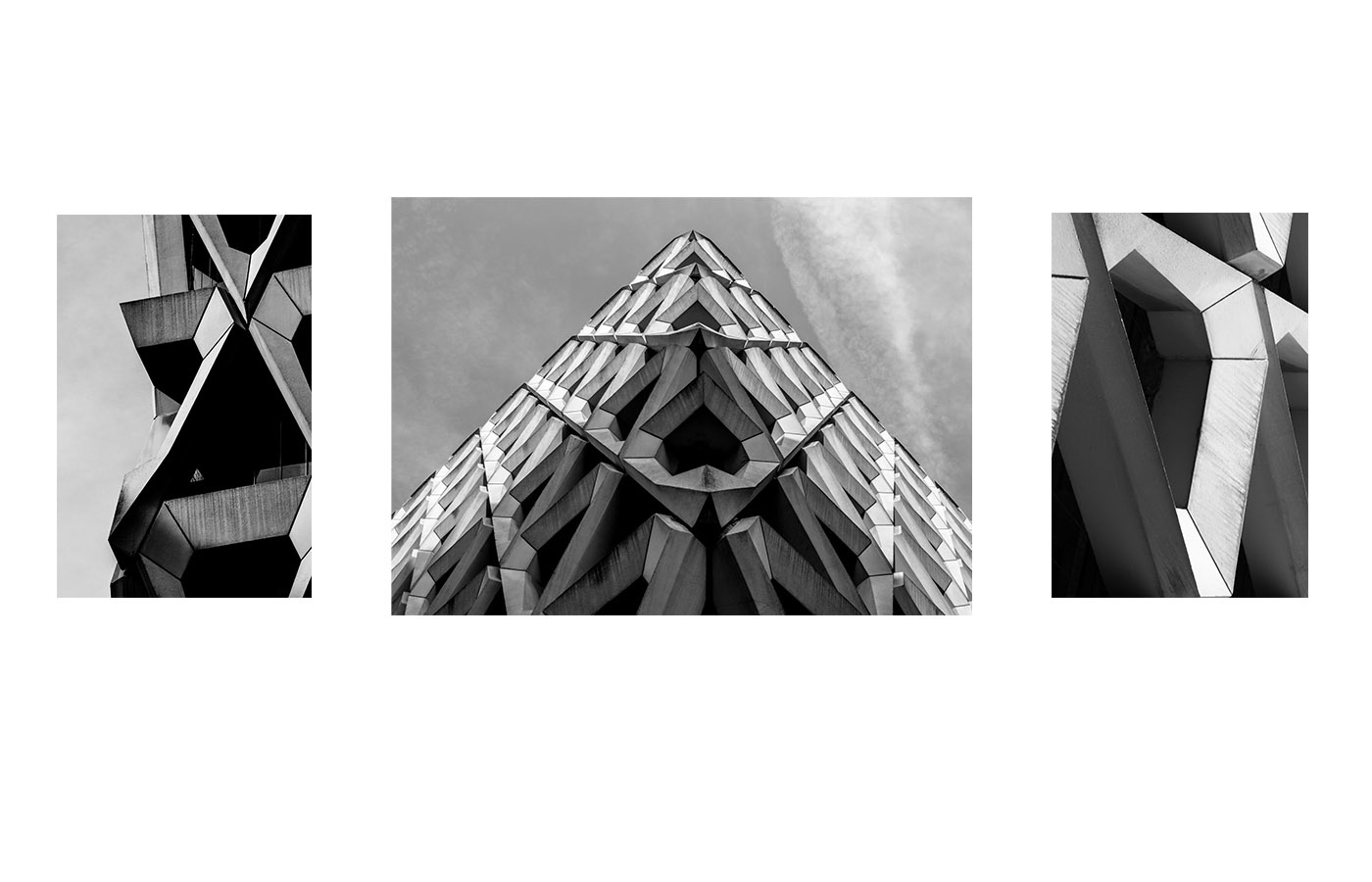 Croydonist: What is it that particularly attracts you to brutalist era structures?
Louise: The geometry! The symmetry and angles coupled with sun casting shadows you get amazing contrast with constant shapes evolving.
It's also quirky, innovative and full of detail which says to me that there was passion that went into designing these buildings. Let's not forget these structures would have been ground-breaking, modern and even futuristic for the time.
If you were ever in doubt about brutalist era architecture, the next time local author John Grindrod does an architectural walking tour I urge you to register to attend. With such enthusiasm for concrete and Croydon, he has some wonderful descriptions and memories to share.
And, beyond Croydon, head to the 'utopian city' that is the Barbican Centre, go on one of their architectural walking tours. The sheer scale of the detailing is out of this world. Built on a Roman fort site, you can see the arched ruins from Roman times. These have influenced the shapes of the windows through to the plug sockets in the flats. But it's when you hear of the workmanship involved in chiselling away at the concrete to get the mottled effect of the columns that you realise the true craftsmanship behind the concrete structure.
Croydonist: Tell us more about your latest series 'Essence' and your current exhibition at Byte Cafe.
Louise: Being from Croydon, the evolving skyline is a constant focus due to the phenomenal change. Most recently, St George's Walk and the surrounding buildings have been my muse.
The images on show (and for sale!) at Byte Cafe form part of my wider study of St George's Walk. I wanted to capture the detail of the brutalist era architecture, which is often overlooked by people. They're printed small format to entice the viewer to really take a close look at the brutalist wonders. How the complex series of geometric shapes, surface textures and colourful façades intertwine and create a source of beauty in the small frame.
I've then taken key elements of the place to create the Essence series. For 'Essence of Croydon' I've built the image from a number of shots such as the sun worshipping pigeons and the golden mosaic pillars through to the triangular ceiling of the parade for a little essence of my hometown.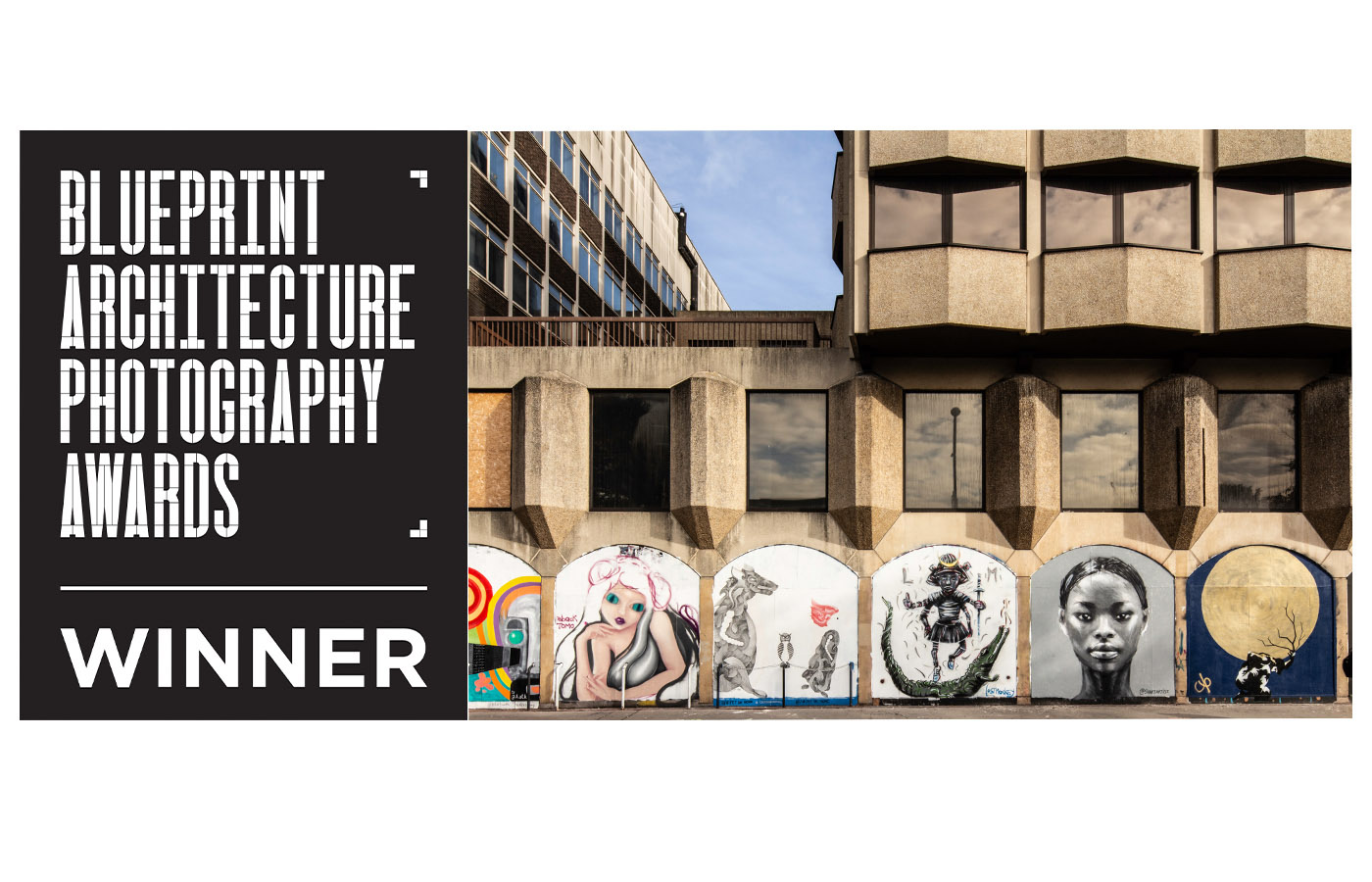 Croydonist: Do you have a favourite picture you've taken of Croydon?
Louise: It's my image of 20 Katharine Street which recently won the architectural narrative category in the Blueprint Architecture Photography Awards. It was taken during my time documenting (or stalking) St George's Walk capturing this shot just at the end of the RISE Gallery Street Art Festival so there's an amazing juxtaposition between the colourful, free-flowing lines of the artwork nestled in arches against the sharp, angular windows above.
I also have to add. Leon House. I had a couple of pieces at the RISE Gallery 'Journey Through Brutalism' exhibition a couple of years ago. I followed that building's light from morning through to the golden hour and created abstract shots from the mid-afternoon light. Dramatic shadows in stark contrast to the brilliant light dancing against the mosaic tiles.
Croydonist: Do you work for clients, and if so what's been your most unusual job and why?
Louise: For architectural photography working with architects, designers, developers to deliver images that showcase their work.
A more unusual scenario was taking shots of a sculptor's artwork set in a country house. It was jaw dropping. Although, squeezing myself with a tripod into a tight space in an old barn to take shots of an 8ft high sculpted torso was a challenge, but the perfect angle of the light and rustic backdrop made up for it.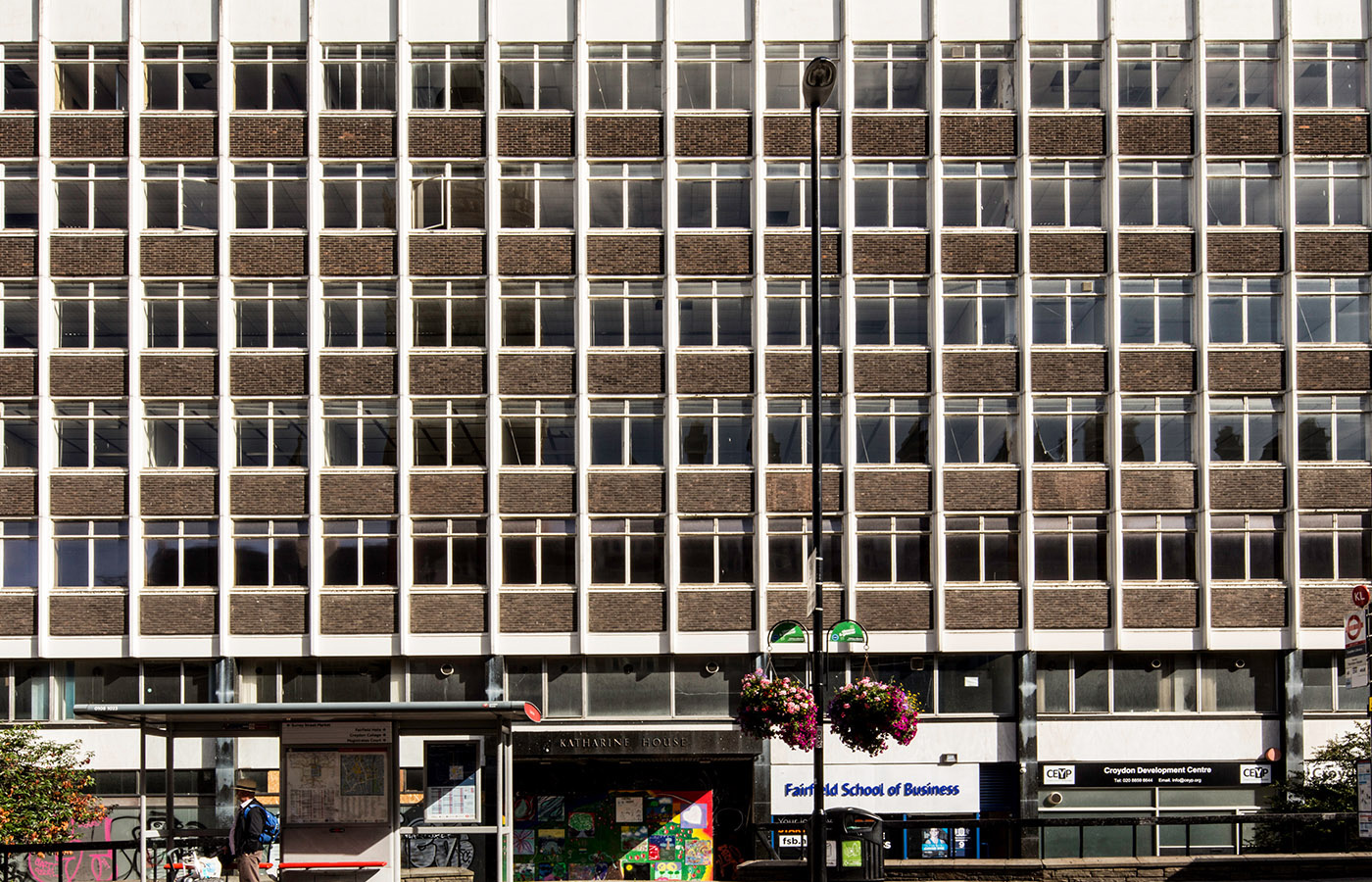 Croydonist: Is there a particular place you go in Croydon for inspiration?
Louise: The pockets of art hubs such as First Floor Space in the Whitgift Centre and the Art Club Croydon socials have provided opportunities to meet more inspiring artistic, creative and welcoming souls.
Meandering with my camera looking up above those shops signs and finding new architectural details.
And, enjoying the vastness and peace of Lloyd Park, running and revelling in this beautiful open space which is such a Croydon gem.
Croydonist: Classic interview question – if you had to invite three photographers/creatives to a dinner party who would they be?
Louise: Bill Brandt, Ansel Adams and Annie Leibovitz. A great discussion to be had about early photography techniques and a range of subject matter.
Ansel Adams for the sensitive documentation of Yosemite. To hear the stories from a time where film was precious and equipment cumbersome.
Bill Brandt for his grittiness and stark contrast black and white shots. From his abstract nudes through to his documentation of British life especially through the second World War.
Annie Leibovitz for her innovative portrait photography. She has such rapport with all her subjects as they are often taken outside their comfort zone. As Annie Leibovitz has said, 'take your camera, go out in the world, find a way to tell a story that means something to you'.
But stop the press! I just attended the screening of Be natural: The Untold Story of Alice Guy-Blaché at the David Lean cinema. Wow! This woman was the first female filmmaker that we've never heard of. Seeing footage of her directing a large cast and crew on a soundstage, in command is inspirational. It seems that credit for a lot of her work went to others, but the documentary is about setting the record straight. I would definitely want to hear more from her. She founded her own studio in 1910, the motto above the door was – 'Be natural'. Such forward-thinking.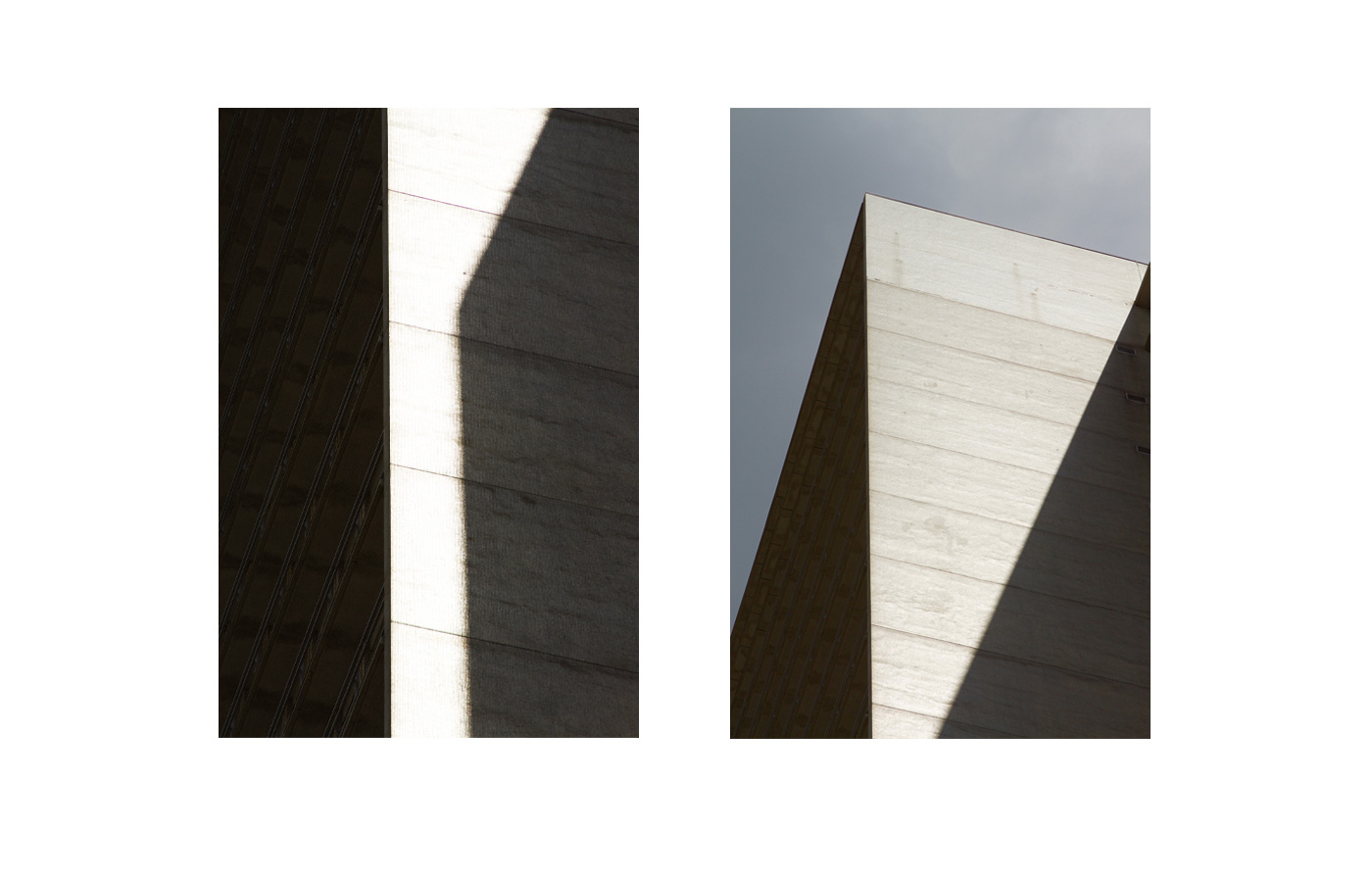 Croydonist: What's next for you this year?
Louise: I'm aiming to get involved and have a voice at the London Borough of Culture planning meetings, collaborating and networking – 2023 is a great opportunity for creatives, artists, musicians, writers in the borough.
My ongoing exhibition at the fabulous Byte Café based at the fantastic coworking space of TMRW at 75-77 High Street, Croydon, CR0 1QE. Go and enjoy Byte Café's gorgeous filter coffee, with a cake and sit back whilst you view my photography.
Thanks to Louise for chatting with us. Find out more on her website here, and keep an eye on her instagram for more architectural delights here.
All images © Louise Gough 
Posted by Julia