Whilst I was at the Fairfield Halls earlier this month enjoying the Oratorio of Hope in the Concert Hall, it got me thinking about their other main performance space, the Ashcroft Theatre, and its namesake Dame Peggy Ashcroft. What do I actually know about her life? Yes a legend of the stage, but surely there's a lot more I should know about this Croydon star. Over the last couple of years we have explored the lives of several notable famous female Croydonians from history, but not the name everyone knows… So here's 5 things I didn't know about Dame Peggy Ashcroft.
1 – She wasn't named Peggy…
Her parents, amateur actress Violetta Maud and land agent William Worsley Ashcroft, actually named her Edith Margaret Ashcroft, so Peggy is derived from her middle name. She went to school in East Croydon at the now defunct private girls school, Woodford where she was friends with Croydon-born Jane Drew (who later became a notable modernist architect in case you haven't read our feature on her). At Woodford her teachers nurtured her love of Shakespeare, but neither they nor her mum agreed with her pursuing a career in acting.
2 – She won an Oscar…
She won an Oscar in 1985, beating Glenn Close to the best supporting actress award for her role in A Passage To India, which was accepted on her behalf by her friend Angela Lansbury. At age 77 she is still the oldest person to have won this award. She couldn't accept it in person because she had a nasty bout of flu. According to her obituary in the LA Times 6 years later, if she had been there to accept the award in person she would have dedicated the Oscar to India. Incidentally A Passage To India was directed by the Croydon-born (and well-known name) David Lean.
3 – She was a very private person…
She avoided doing interviews, especially earlier in her career to protect the privacy of her children (Eliza and Nicholas) who she had with her third husband, lawyer Jeremy Hutchinson. She once said of doing press, "I do rather abhor gossipy, personal interviews. I don't enjoy reading them, and I don't enjoy taking part in them."
4 – She has a memorial stone in Westminster Abbey…
A memorial stone was unveiled in Poets' Corner Westminster Abbey in June 2005 in Peggy's memory. It is situated near the grave of Sir Laurence Olivier who she became friends with during her time studying at the Central School of Speech and Drama, and of course then performed with him in Shakespeare plays later on. Her thoughts on Olivier were that he was "rather uncouth in that his sleeves were too short and his hair stood on end but he was intensely lively and great fun".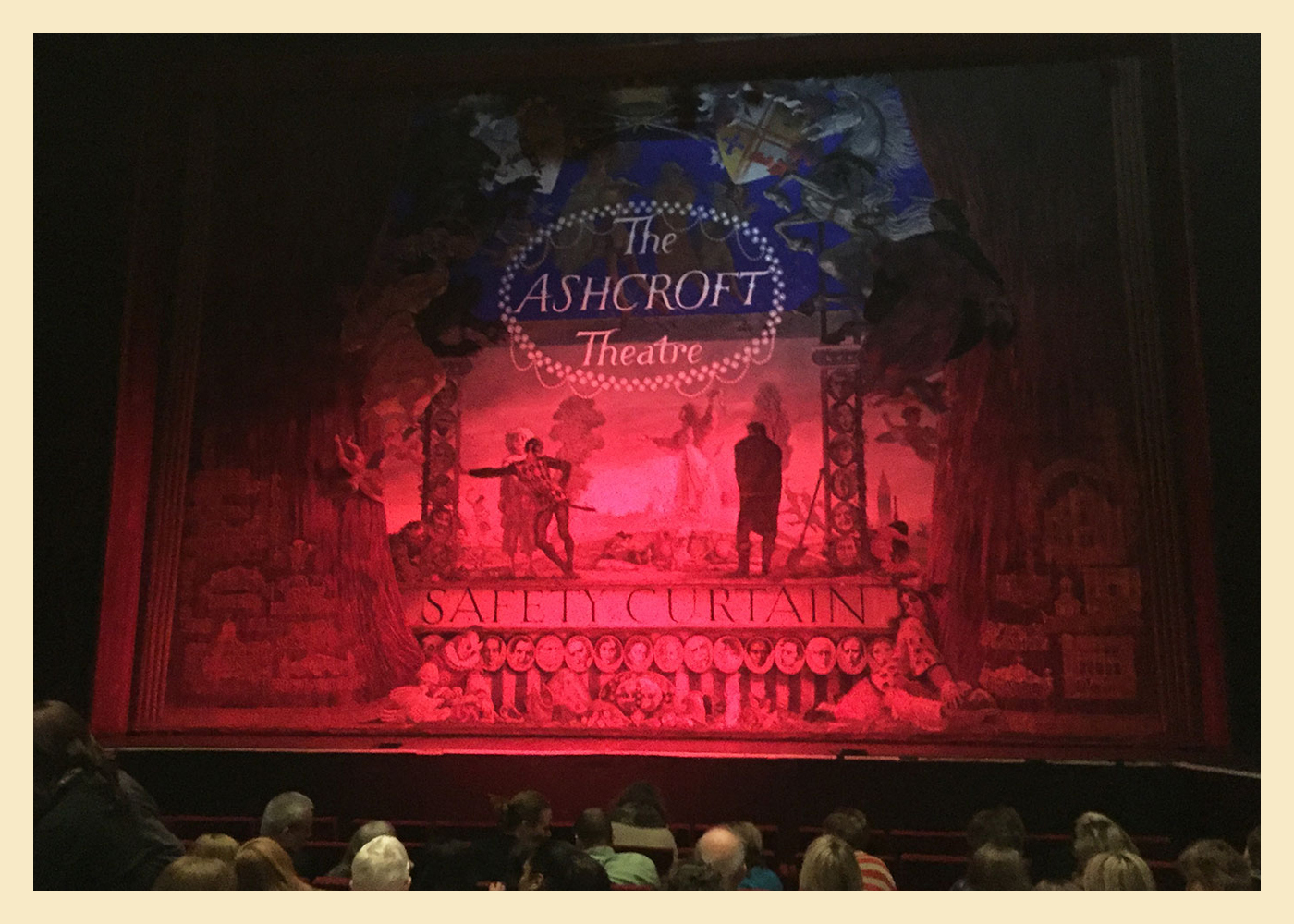 5 – She opened the Ashcroft Theatre with a monologue 'Local girl makes good'…
We all know the Fairfield Halls was officially opened by the Queen Mother (not Camilla's mum, but Charles' gran) in November 1962 (Friday 2nd in fact). The Ashcroft Theatre was officially opened a few days later on bonfire night by Peggy herself, where she performed a specially written monologue by Sir John Betjeman called 'Local Girl Makes Good'.
Within it she said 'Croydon had stolen a march on London by opening three halls under one roof, to provide our eternal need for drama and music. Neither the City of London nor the City of Westminster has anything to match Croydon's cultural centre.'
In September 2019 her friend and fellow actress Dame Judi Dench formally reopened the theatre after the refurb when the Dame Peggy Ashcroft Wall Mural was also unveiled – the portrait was by artist Helen Marshall and created from selfies of locals. Are you part of it?
---
Read about some other notable famous female Croydonians from history in our features on Jane Drew, Barbara Jones and Lilian Braithwaite.
Historic image sources can be found here, here, and here. Other images by the Croydonist.
Posted by Julia