To refill of course. Although that can be easier said than done, when most of us shop in supermarkets for our regular groceries and household items, bringing home countless single-use plastics in the process. However, we now have two excellent eco household shops offering refills at either end of our borough, so as part of our Croydonist climate series we were eager to find out more. Croydonist guest writer Cassie Whittell heads down to Pedrick's Zero Waste Shop on Croydon Road, Caterham*, and Julia visits Roots & Cycles in the courtyard of Haynes Lane, Crystal Palace.
Pedrick's Zero Waste Shop
'This is such a good idea!'
There's no doubt that in a time when the climate crisis is front and centre, and we're all being told we have to do more to help the environment, it's hard to know where to begin. Which is why many local residents are reacting with delight to this latest shop to open on Croydon Road.
The shop – which reused much of the fixtures and fittings from its former incarnation as a DIY store – is a bright, light space, with products neatly sectioned off. On one wall hang dispensers for pasta (lots of choice, with gluten free alternatives), couscous, nuts, seeds, pulses… Nearby are vats of sugar, flour, salt and then a freezer where you can pick up your frozen veggies.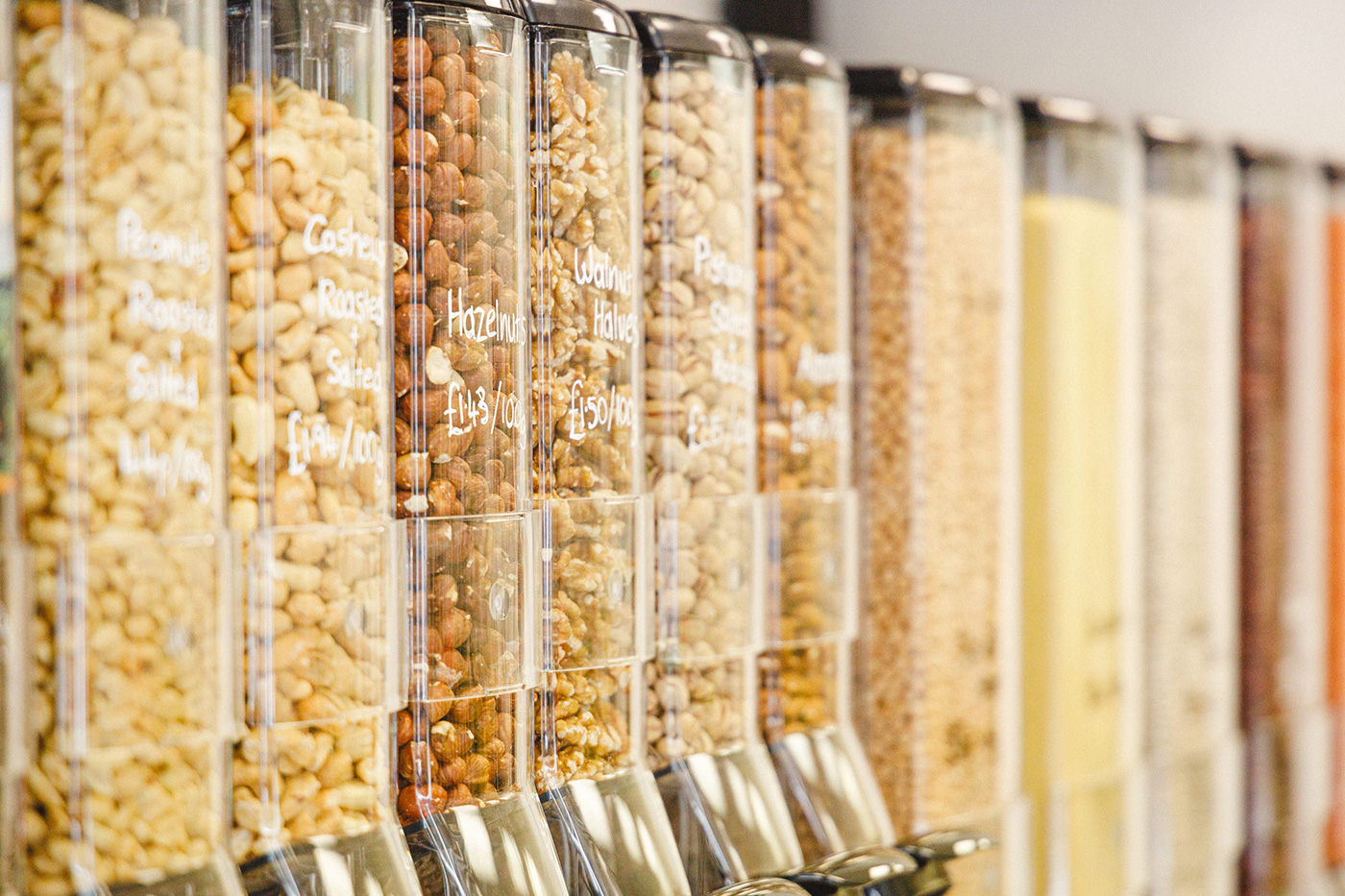 The other wall is taken up with beauty products – bamboo toothbrushes, knitted reusable face wipes, shampoo bars, ecologically friendly soaps and washes. All you need to do is bring in your reusable containers (or buy one from Pedricks) and get dispensing. On hand to help is founder and owner, Abigail Pedrick, and her smiley staff, who are all happy to explain the various virtues of the products on offer.
Fruit, veggies, bread and cheese are all on offer as well, and the vast majority of the products are sourced from no more than 30 miles from the shop, meaning the carbon footprint is low, too.
Store owner Abigail has documented the trials and tribulations of setting up a zero-waste shop on Pedrick's Facebook page, and there's no doubt this isn't an easy path to follow. Changing the habits of a lifetime can be tough, and sometimes it's discouraging to realise that small changes are just a drop in the ocean. But making that first step – buying local, reusing a jar or tub to purchase packaging-free supplies, trying out a naturally made shampoo bar instead of washing your hair with chemicals from a plastic bottle – is often the easiest way to get into better habits when it comes to being more environmentally aware. And with a handy and accessible shop like Pedricks on your doorstep, making those changes is going to be a lot easier.
Pedrick's is open Tuesday to Saturday 9.30am – 5pm, and Sundays, 10am – 4pm
For more information, visit their website here.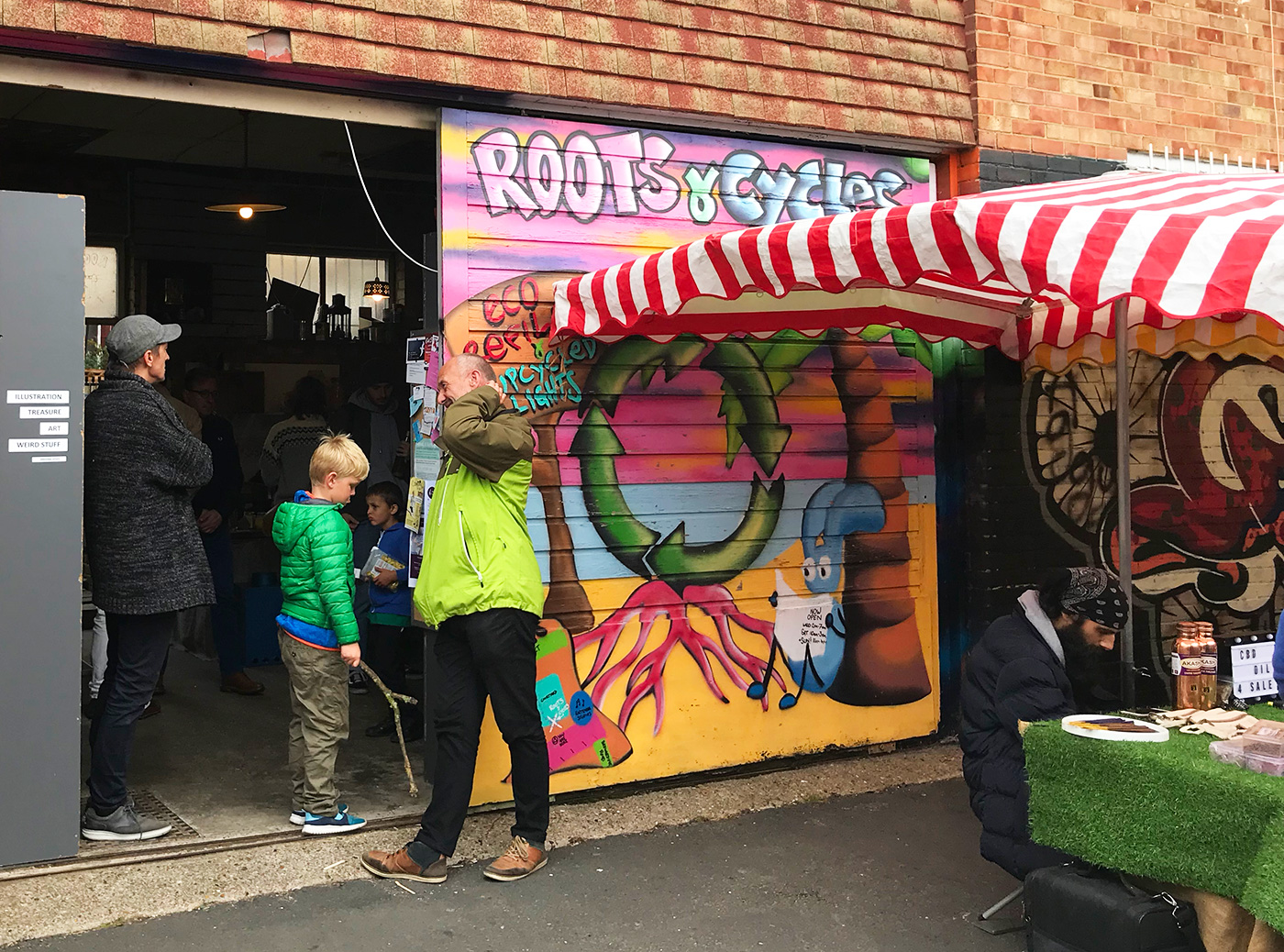 Roots & Cycles
Situated in the Haynes Lane market area off of the Crystal Palace Triangle, Roots & Cycles is a little shop with a rough and ready feel – all bare brick and hand drawn signage – sitting alongside Crystal Palace Food Market.
When I have visited on Saturdays, it's been very popular, primarily with customers wanting to restock their household products, from shampoo and conditioner to laundry liquid, using it as a guilt-free alternative to the weekend supermarket run. And indeed Roots & Cycles is conveniently placed for other more ethical grocery choices with the food market stalls just outside their doors.
Their ethos when choosing their products is to find locally sourced and environmentally conscious suppliers, selling vegan and cruelty-free products with reusable, biodegradable or recyclable packaging. As a small team of three themselves they like to have a personal relationship with their suppliers and support small business to retain the human touch.
My last visit was to shop for shampoo and conditioner refills (after having difficulty embracing shampoo bars). I recommend turning up with your own bottles to refill (as the shop had advised me via Instagram in advance), as they otherwise rely on customer donations of empty containers, so there may not be something completely suitable to decant into.
The friendly staff are on hand to help with newbie refillers like me – containers are weighed in advance, then liquids are priced by the litre or quarter litre depending on the product. So your containers are simply weighed again post refill to calculate the cost (reminiscent of buying pick'n'mix sweets).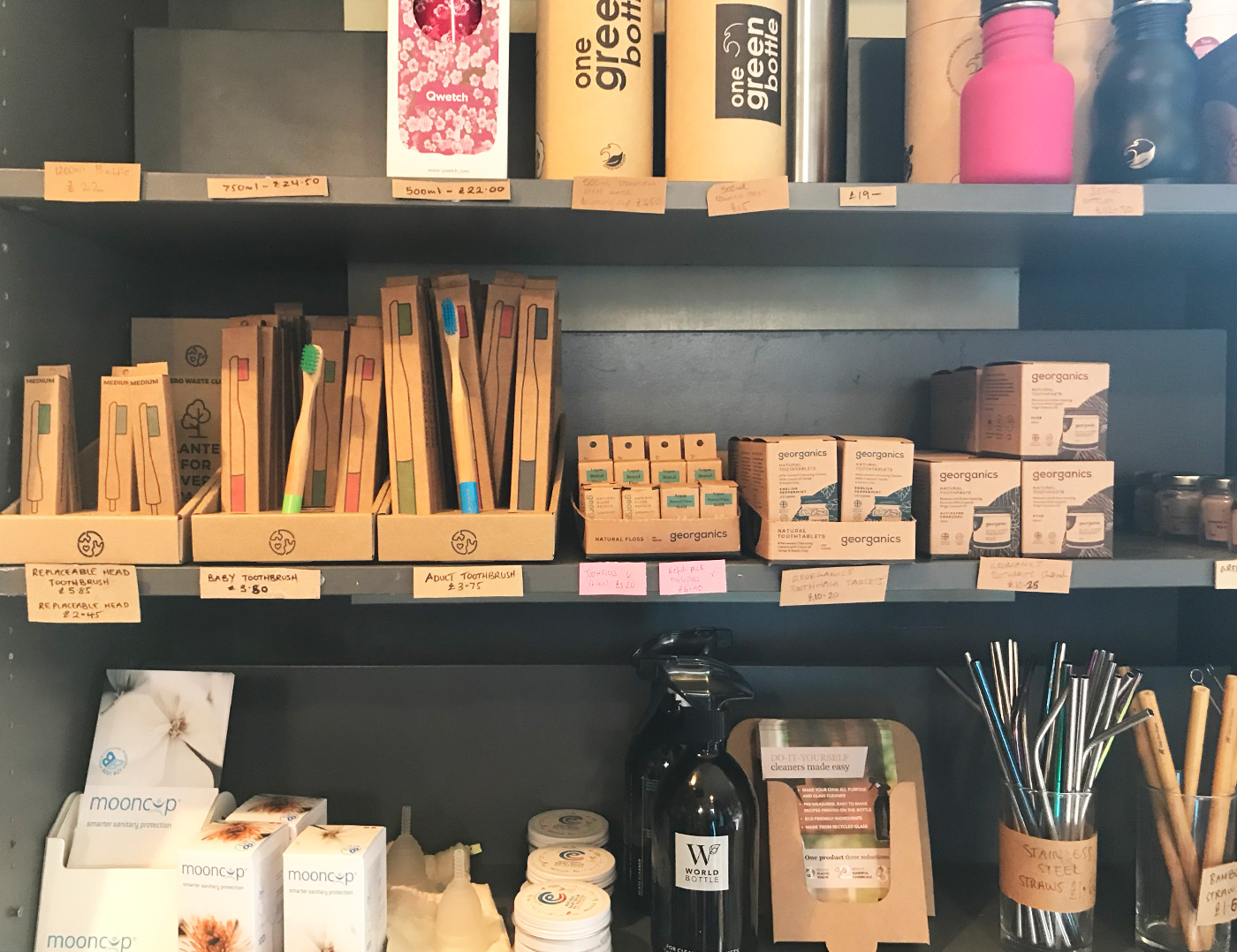 Roots & Cycles isn't just about refills however – they stock other eco friendly products ranging from Mooncups and bamboo toothbrushes to reusable straws and water bottles, as well as placing a large focus on natural healing.
Roots & Cycles is open Wednesdays 2pm – 7pm, Thursdays 3pm – 7pm, Saturdays 10am – 4pm and Sundays 11am – 4pm
For more information, visit their website here.
To refill is to be, one could say…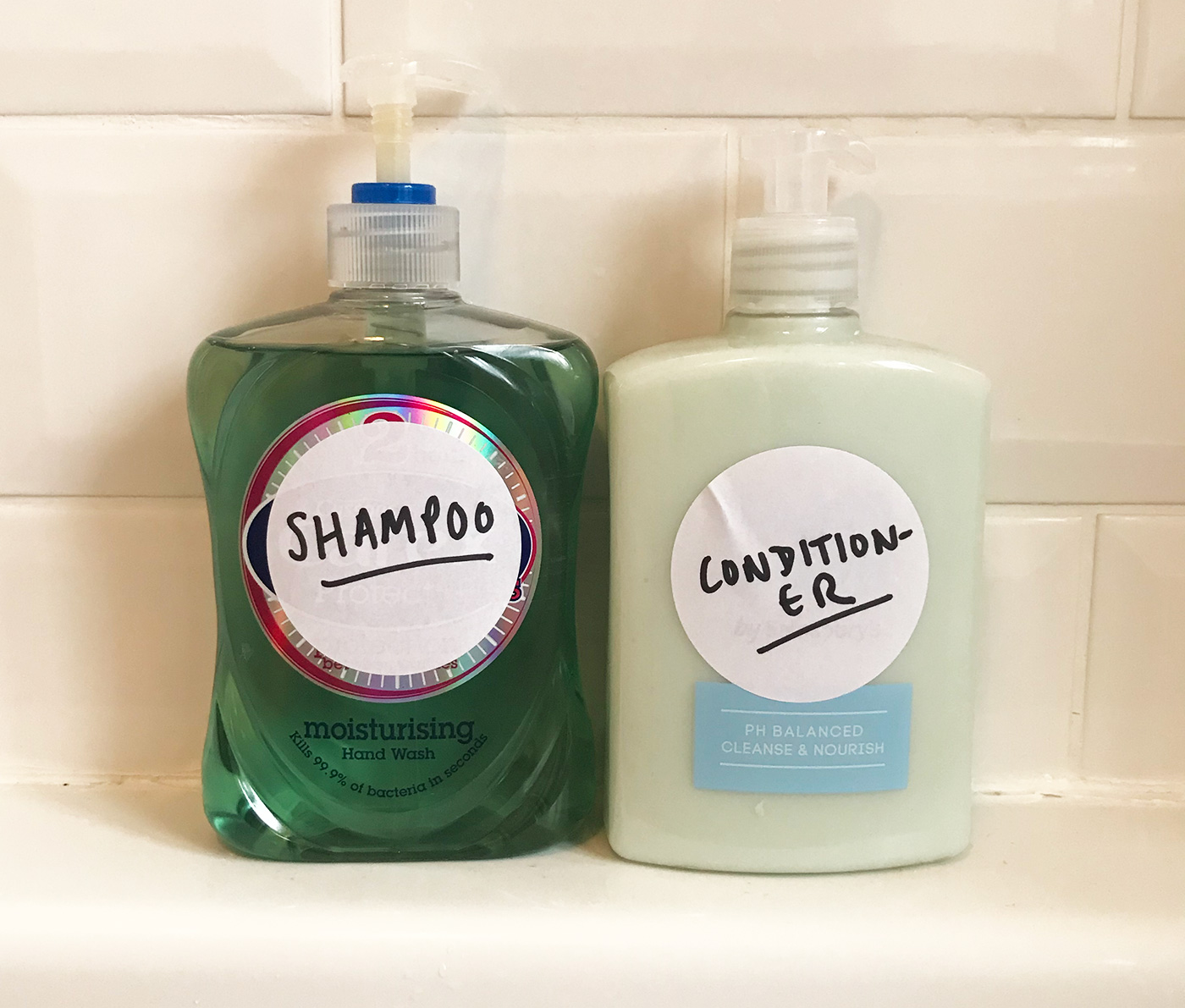 Pedrick's photos (including header image) by Matt Pereira from The Lifestyle Video Company. Roots & Cycles photos by the Croydonist.
*Yes for the pedants amongst us, Pedrick's is just outside of our borough, but with a CR postcode on Croydon Road and a stone's throw from the Croydon boundary it is well worth a visit for those of us in the southern half of the borough.
First in our Croydonist climate series was fashion, with Croydon Community Clothes Exchange – read it again here.
Second in our Croydonist climate series was travel, with eco-conscious luggage brand OneNine5 – read it again here.
Third in our Croydonist climate series was pets, with eco pet food brand Scrumbles – read it again here.
Forth in our Croydonist climate series was art, with Tina Crawford's 'What a Waste' exhibition – read it again here.
Posted by Julia and guest writer Cassie Whittell.
Cassie has lived in and around Croydon since 1988. Her passion for The Store's £5 co-working afternoons is only matched by her love for Whyteleafe FC.