As we entered our new world of lockdown in the second half of March, we began our 'Croydon at home' series to help us all to still fly the flag for Croydon from our sofas. We kicked off with 'Top takeaways, take 1', where we shared a few of our top picks of our favourite independent local eateries who were providing some yummy cuisine for takeout.
We've since had some more recommendations from you lovely people, as well as a bit of help from our guest writers Mari Lane and Cassie Whittell, to share some more of our food faves here in 'Take 2'.
Again we'd love you to email us or DM us on social with your favourite food options from your corners of Croydon, so that we can share these too.
—
Julia and Angela's top picks
When we published our top picks for Takeaway Take 1, our lovely local The Oval Tavern had not yet set up their takeaway service. Fast forward to a couple of days later and we were sitting down around our own dinner table on Mother's Day with a magnificent Oval veggie roast, with a heart added to our Wellington pastry (a very nice touch, Esther Sutton).
We have now treated ourselves to their takeways a few times over the lockdown weeks, with a burger takeaway night (yum), a more healthy chilli and salad evening when we also played their pub quiz online, and of course their famous Sunday roast.
You can order their food online, for collection 30 minutes after ordering, or if you're at risk or self-isolating they will deliver if you live in the vicinity of the pub.
If you live in the East Croydon or Addiscombe area and enjoy delicious pub grub (which is cooked with fresh local ingredients) then this one is for you.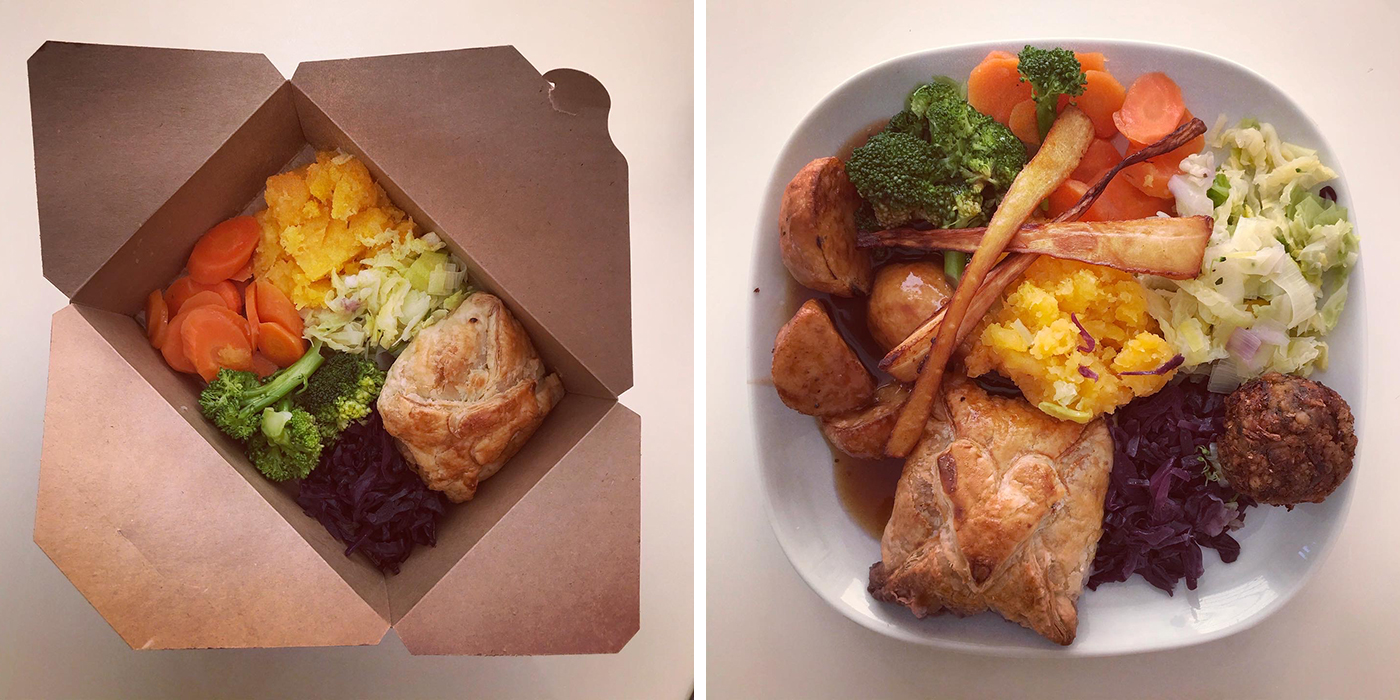 From your recommendations
If you live at the Crystal Palace end of the borough, you'll probably know well the cluster of brunch cafés, called Brown & Green, run by local girls Laura and Jess Tilli. We have been to their newest addition in Crystal Palace Park quite a bit (in normal times), and it has always been packed with people enjoying their fare, us included.
At the moment they are offering a delivery service within 2 miles of their Crystal Palace Park café, between 9am and 3pm, and they have a huge array of options available, from breakfasts and lunches for meat-eaters, veggies and vegans alike, to some more unusual items tailored to our situation, such as 'isolation kits', a tuck shop and a 'lockdown' birthday kit. You can also order certain staples like eggs, milk, flour and coffee, which is great news for people who want or need to avoid the supermarkets. If only we lived within range of this fab café…
Thanks to Alice Dryden for the tip.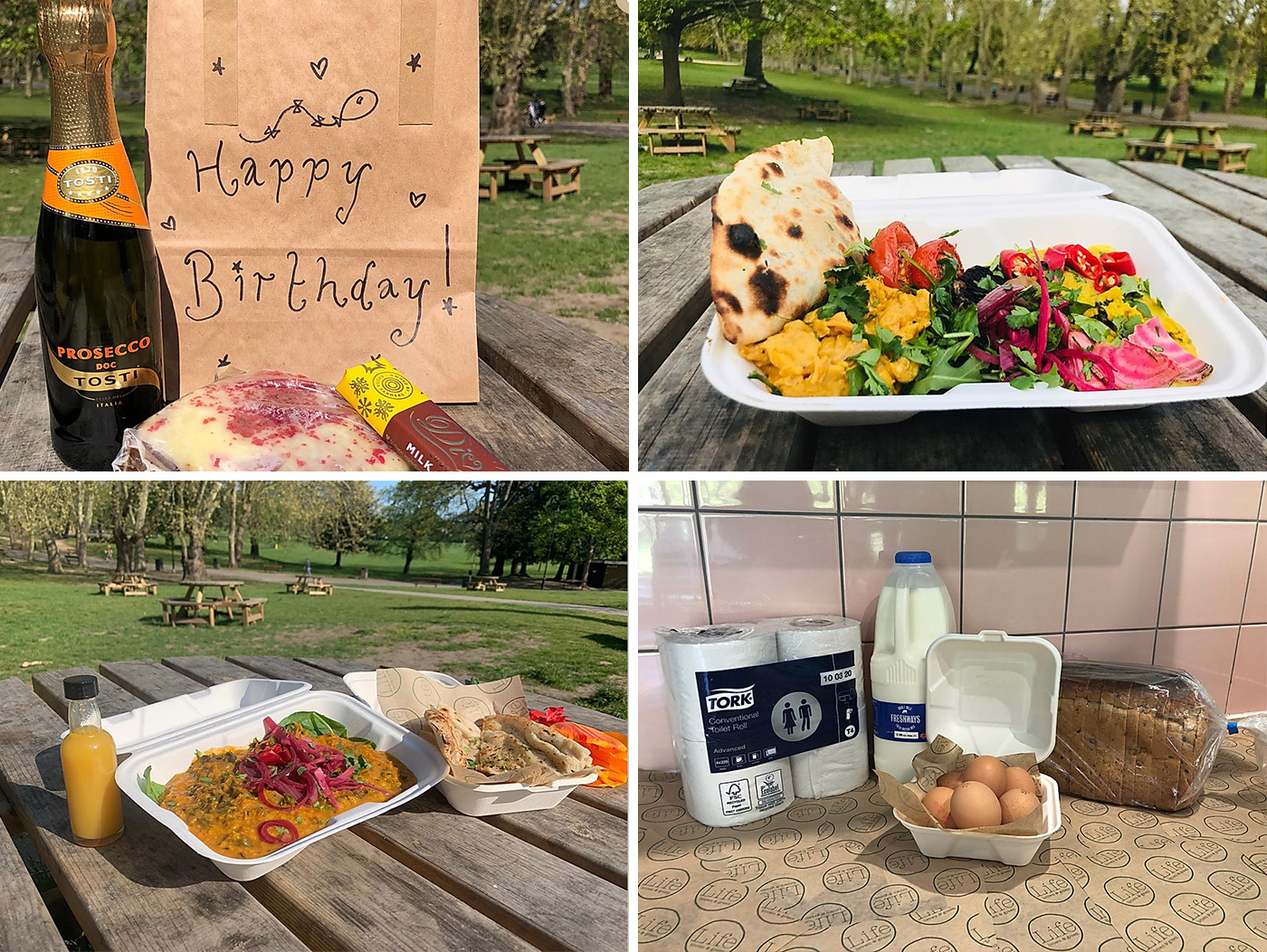 If you've been craving some Carribean food why not try Baxfood Caribbean who are based opposite Purley Station. They describe themselves as providing healthy Caribbean food, as all their meals are grilled, steamed, stewed or shallow fried (in rapeseed oil). They have a staggering 18 different mains on their menu – of course, lots of options to please those into meat, but there are fish and veggie options too. You can order to collect, but they also deliver up to 6 miles away, so that's our takeaway night sorted for next week.
Thanks to Kevin Zuchowski-Morrison for the tip.
—
Mari's top pick
In these strange and scary times, the local businesses we love so much are in real danger of not surviving, and so it's more important than ever to support them.
One of mine and my husband Paul's personal favourites is Surrey Street's Art & Craft CRO (they also have two branches in Streatham). In pre-lockdown times, it had become quite a welcome habit to treat ourselves to a midweek post-work pint or two in their cosy bar – grateful for the super friendly staff and brilliant array of tasty craft beer, sourced from a variety of independent breweries from around the country.
And so we're extremely glad that we're able to continue supporting Art & Craft during this uncertain time, through their new – and completely contactless – delivery service. Just ping them a message on Instagram, choose the beer you'd like, whether that's a growler (3 pints) of draught beer, or a wide choice of cans, and they'll bring them straight to your doorstep. Good beer, great service, and supporting a local business, what's not to like?
Obviously, we'd rather be able to go out and have a pint in our favourite Croydon haunt but, for now, we can increase the chances of being able to do that when all this is hopefully over by getting delicious beers delivered to us in the safety of our own home.
Art & Craft also offer a contactless Takeaway service, if you live near Surrey Street. And what's on offer is not limited to beer – I believe a selection of cider, spirits and wine is also available.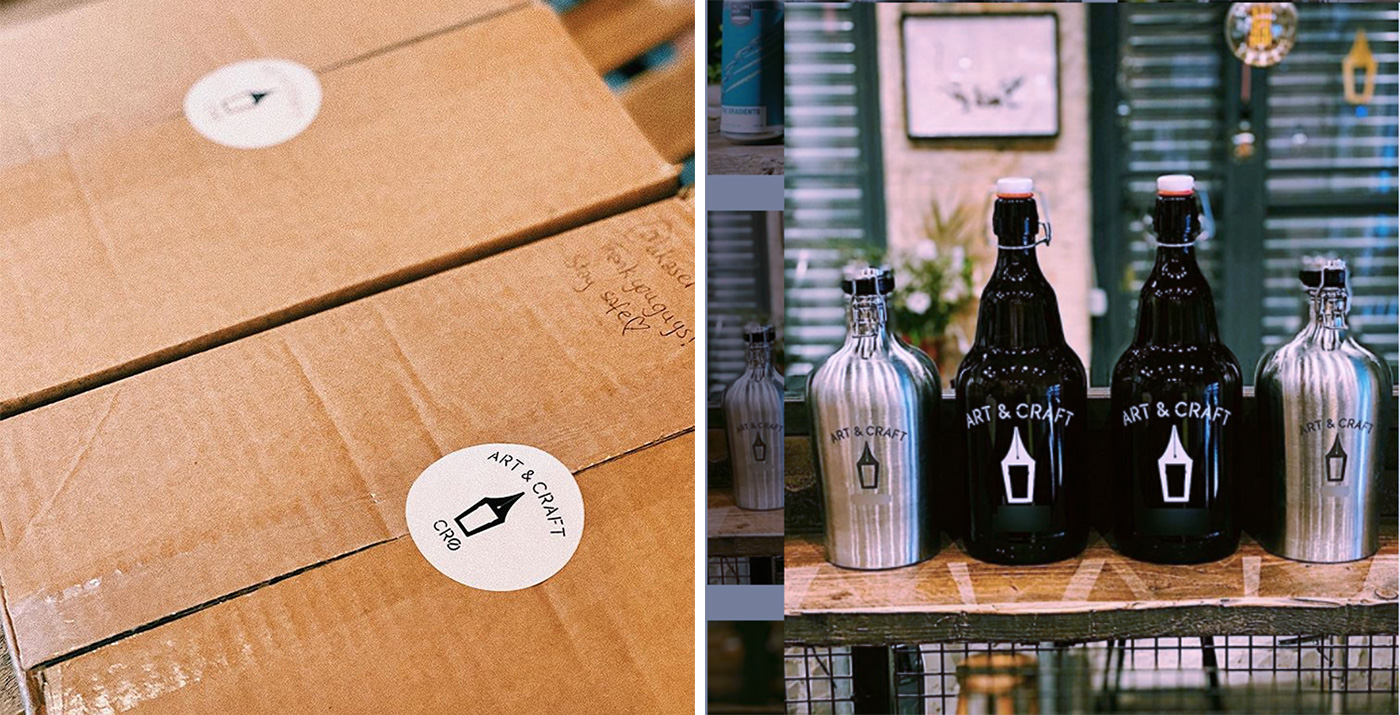 —
Cassie's top picks
This idyllic little farm shop just outside the M25 has turned its hand to delivering well-stocked 'ration boxes' to much of the CR area (find out where here). The smaller box will keep two people going for a week easily, and you can choose whether or not to add on a meat pack, cheese pack or deli pack. Even if you don't, the quantity of fresh veggies is immense (watch out for giant leeks, onions and squashes) and you'll get eggs, bread and milk too. Plus the farm can deliver beer and wine, so all the bases are covered.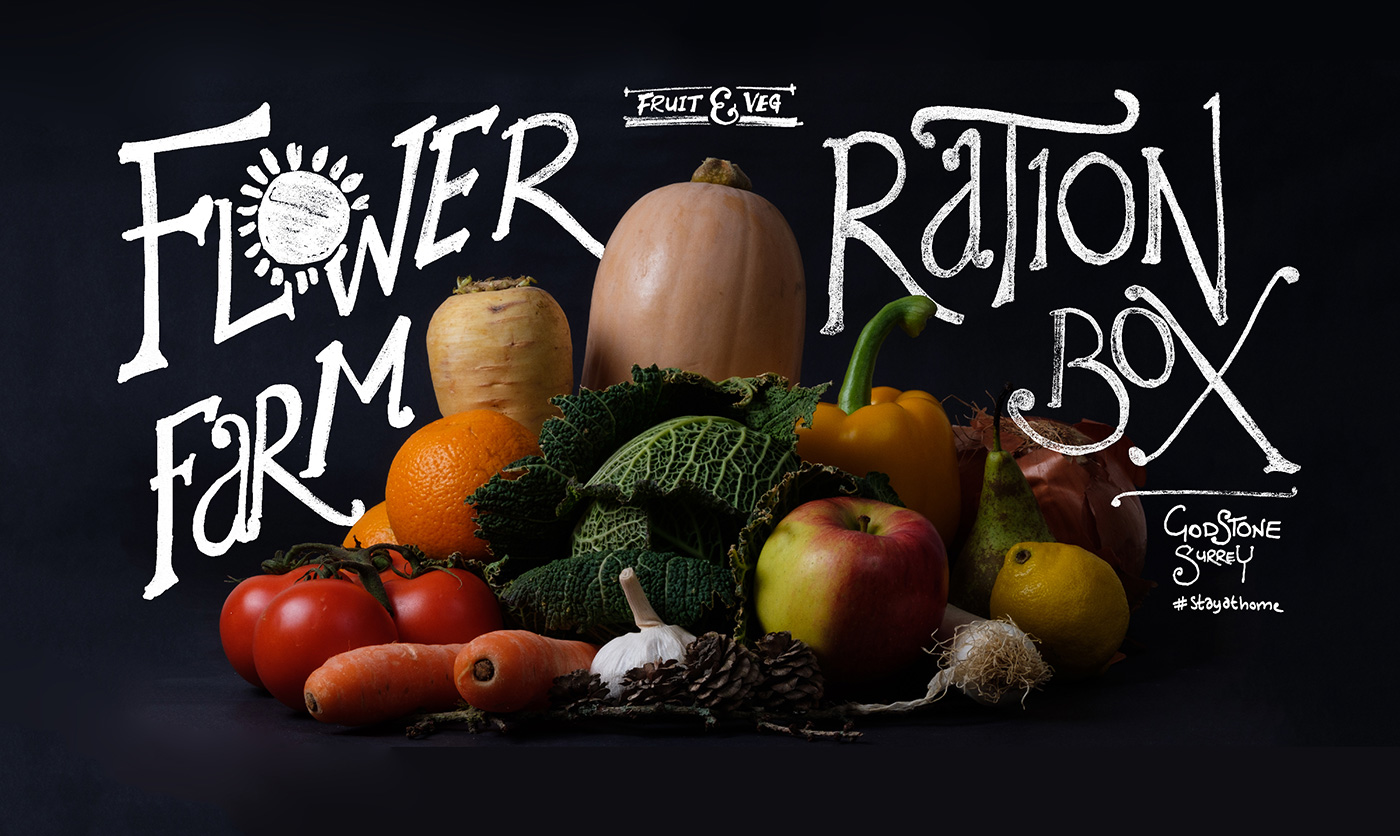 When its bricks and mortar zero waste shop closed, Pedricks' resourceful team decided to set up a delivery service that covers off much of Croydon as well as surrounding areas. Their boxes of fresh produce, foodstuffs and useful supplies are a lifeline for self-isolating families or couples – and as far as possible, they're still trying to reduce waste and be plastic free as much as they can.
In addition, if you're local to Caterham, you can book a product collection slot at the shop on weekends, so you can still do your bit for the environment during this difficult time. Find out more and book on the Pedricks website.
—
That's all for take 2. Let us know any other recommendations and stay safe folks. 
Please make sure you check the situation with individual eateries as the situation evolves and rules change.
—
Our other 'Croydon At Home' articles.
Read about Croydon's 'Top takeaways, take 1' here.
Read 'A Virtual Wander, A Visual Wonder' here, where we take you on a whistle stop tour of some fantastic Croydon-linked artists we've showcased over the years.
Read 'For your audio visual pleasure' here, where we focus on some of the delightful sounds and sights delivered to you via the wonders of digital.
Read 'Quizantine' here, where we take part in The Oval Tavern's first online pub quiz, which now runs each week.
—
Header photo by Clem Onojeghuo, modified by the Croydonist, Flower Farm image by Brad Merrett.
Posted by Julia, Mari, and Cassie