Just when you thought you'd exhausted all the fun things to do in lockdown the first time around, and the prospect of ANOTHER weekend watching telly and reordering your bookshelves doesn't fill you with as much joy as it did in April, well, we have something for you to actually look forward to…
This Friday night, 27 November, is a date to put in your diaries, because SDS are launching their inaugural festival 'The Bop live'. Yes, it's a virtual festival, of course, but one with a difference. There'll be no dodgy recordings from musicians' kitchens, as each of the four stages has been filmed at one of Croydon's iconic venues portraying our borough's vibrant live performance scene – Reggaemasters, The Front Room, Project B and Limitless VR.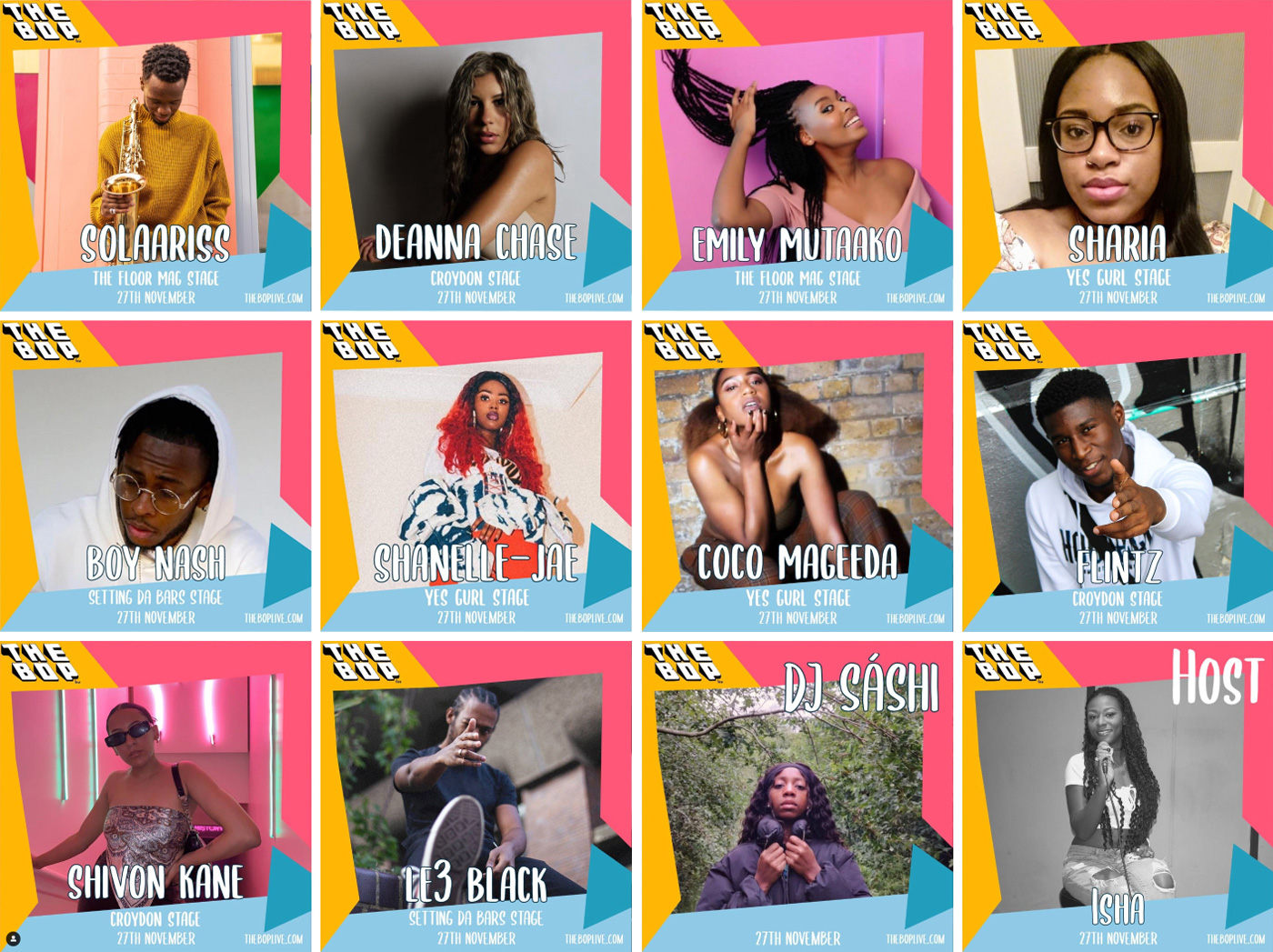 SDS or Setting Da Standards who, you'll remember, we chatted to over the summer have been having very productive year despite the obvious difficulties. The community arts company is led by two young black females Makeda Bennett-Amparbeng and Jade Reid, and came about after Makeda's involvement in the abolishment of the controversial and racially-motivated, risk assessment document Form 696, which had a hugely negative impact on Croydon's art scene.
In just over a year SDS has been on BBC Radio 5, contributed to The Ends Festival, been awarded The National Lottery Project Grant funded by The Arts Council England and Cultural Partnership Fund by Croydon Council, all whilst running their SDS Hub nights, launching their online talent programme, starting a lockdown radio show and now launching their new festival.
And back to that festival, because the stages have been curated by The Floor Magazine, and Yes Gurl, as well as SDS, to convey particular themes; an all female line-up, Croydoners only stage, rappers only stage and an alternative RnB stage. With 19 acts, showcasing some of the best grassroot talent deriving from London, there will be music for us all to enjoy.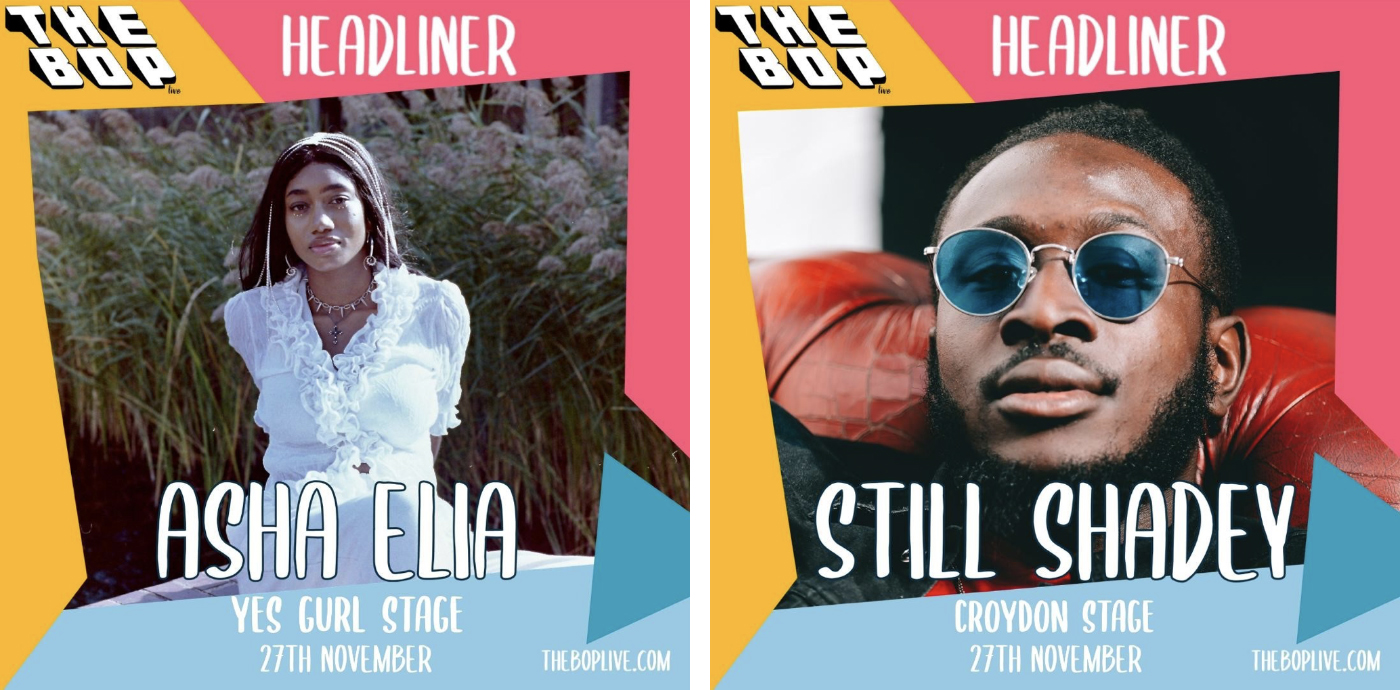 We have Still Shadey headlining the Croydon Stage who is a songwriter-rapper from our borough. Nigerian heritage, London born, Croydon raised, his musical influences stem from predominantly hip-hop, grime, african-soul & gospel – all catering to the electric performer we see today.⁠⁠
Asha Elia heads up the Yes Gurl Stage. She is an East London based emerging artist focused on bringing a dewy contemporary vibe, shaping the current climate of UK music. Described by many as angelic and progressive, Asha is already on course to take her unique soulful sound across the globe. ⁠
Headliner of the Floor Mag Stage is Hackney-born Mychelle who spent years busking on the London Underground to share her original songs with the Capital's commuters.
And last but not least, DXVL headlines the Setting Da Bars Stage. A South London artist with a unique cloudy sound, he has worked with the likes of⁠ Sam Wise, Virgil Hawkins & Kish! and many others in the UK scene.
Enough to whet your musical appetites? Did I also mention you can stream the whole festival live for free?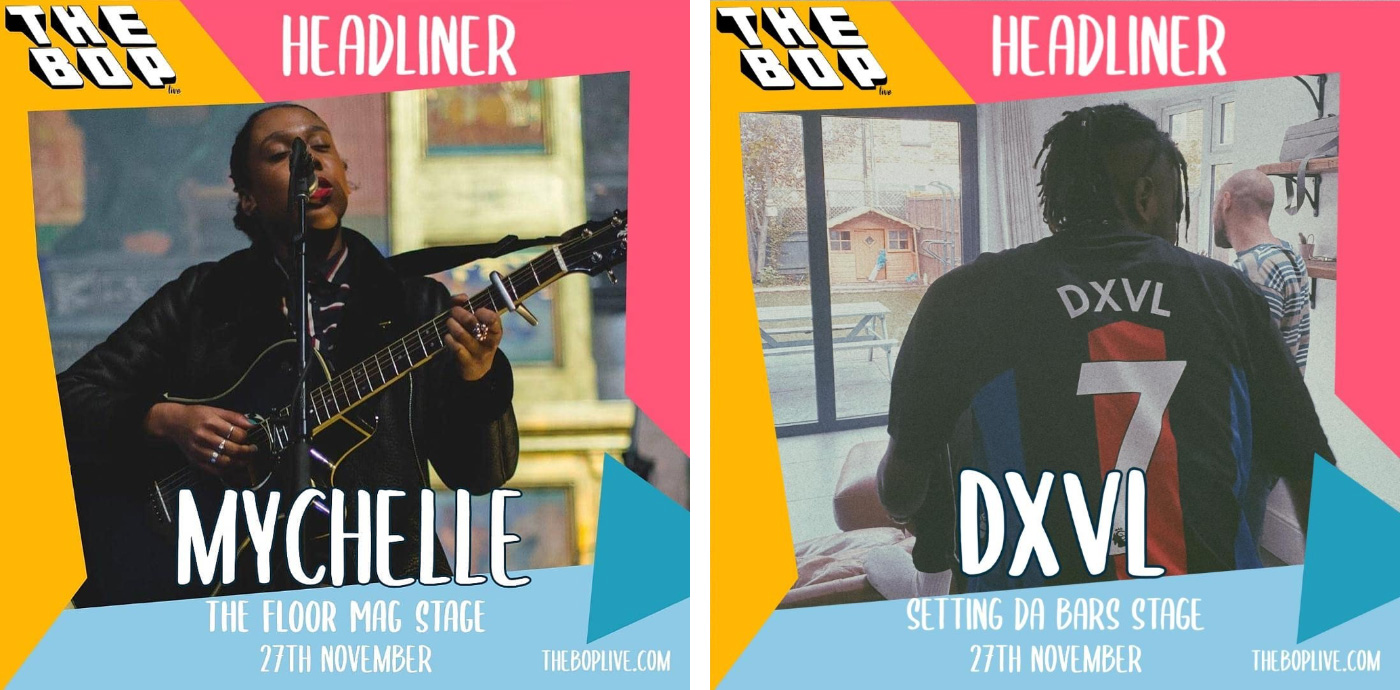 We asked SDS founder Makeda what she and the team are most looking forward to on Friday, as well as why they named the festival 'The Bop'.
'I'd say the SDS team is most looking forward to presenting the amazing lineup of grassroots artists we have not only from Croydon. We're excited that we could offer them this platform and showcase what SDS can do and how we Set Da Standards.'
'We thought of The bop because at our live events there's always a great vibe, not just your average open mic night as we encourage our audience to get involved and even come on stage and dance. We create a motive you can come to and it's a bop each and every time. So we had to call our festival something that's reminiscent of our SDS vibe.'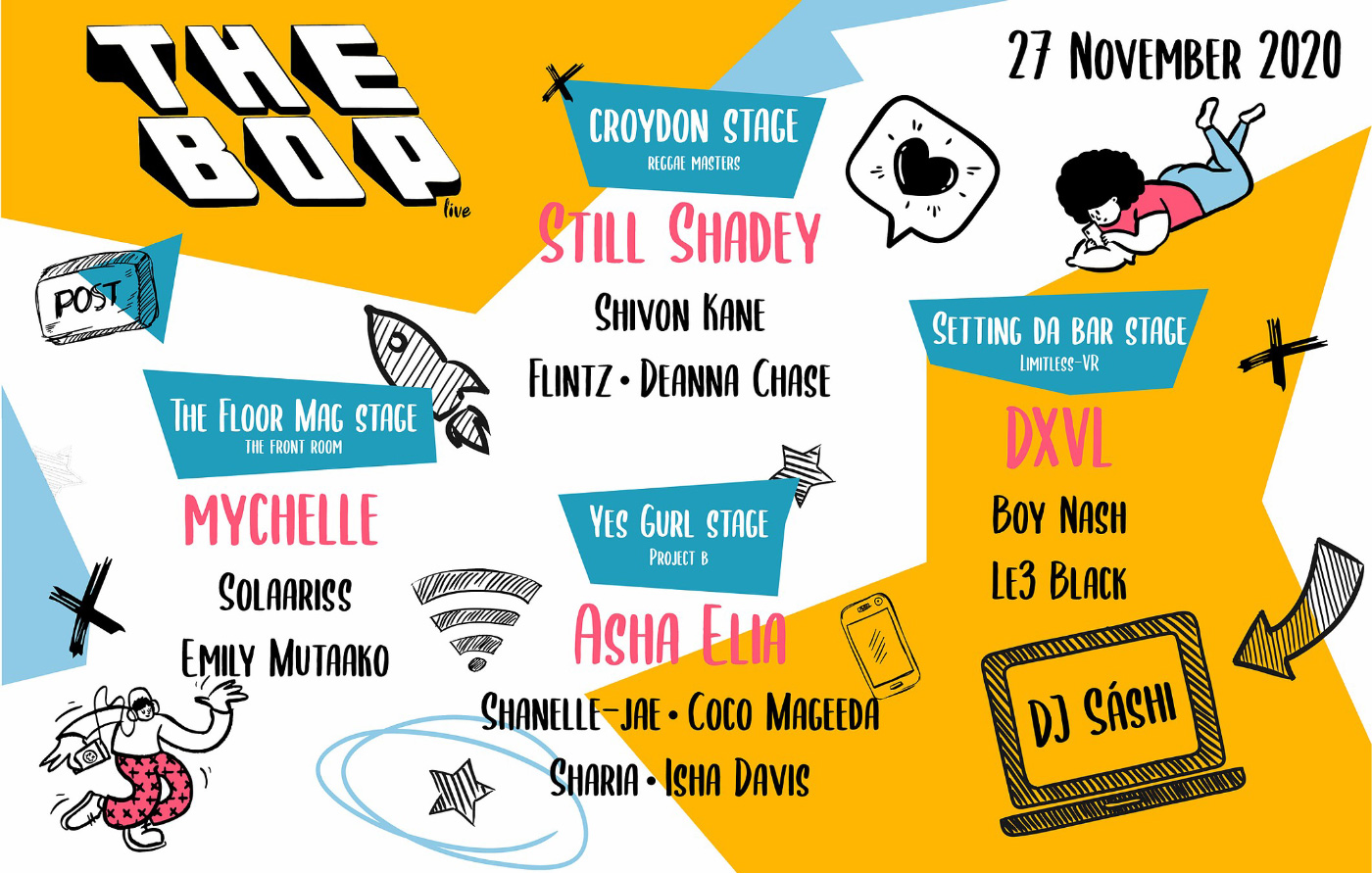 Tune in to The Bop for FREE this Friday 27 November 2020 from 5pm on YouTube HERE.
Keep up to date with SDS on their website, Instagram, Twitter and Facebook.
Images courtesy of SDS.
Posted by Julia