What does a huge paint brush, gargantuan tentacles, a floating pencil and a destructive beanstalk have in common? Well if you've been walking around the centre of Croydon over the last couple of days you'll know… It's as if a book of fairytales has escaped Croydon Library and its magical contents have spilled across the town centre!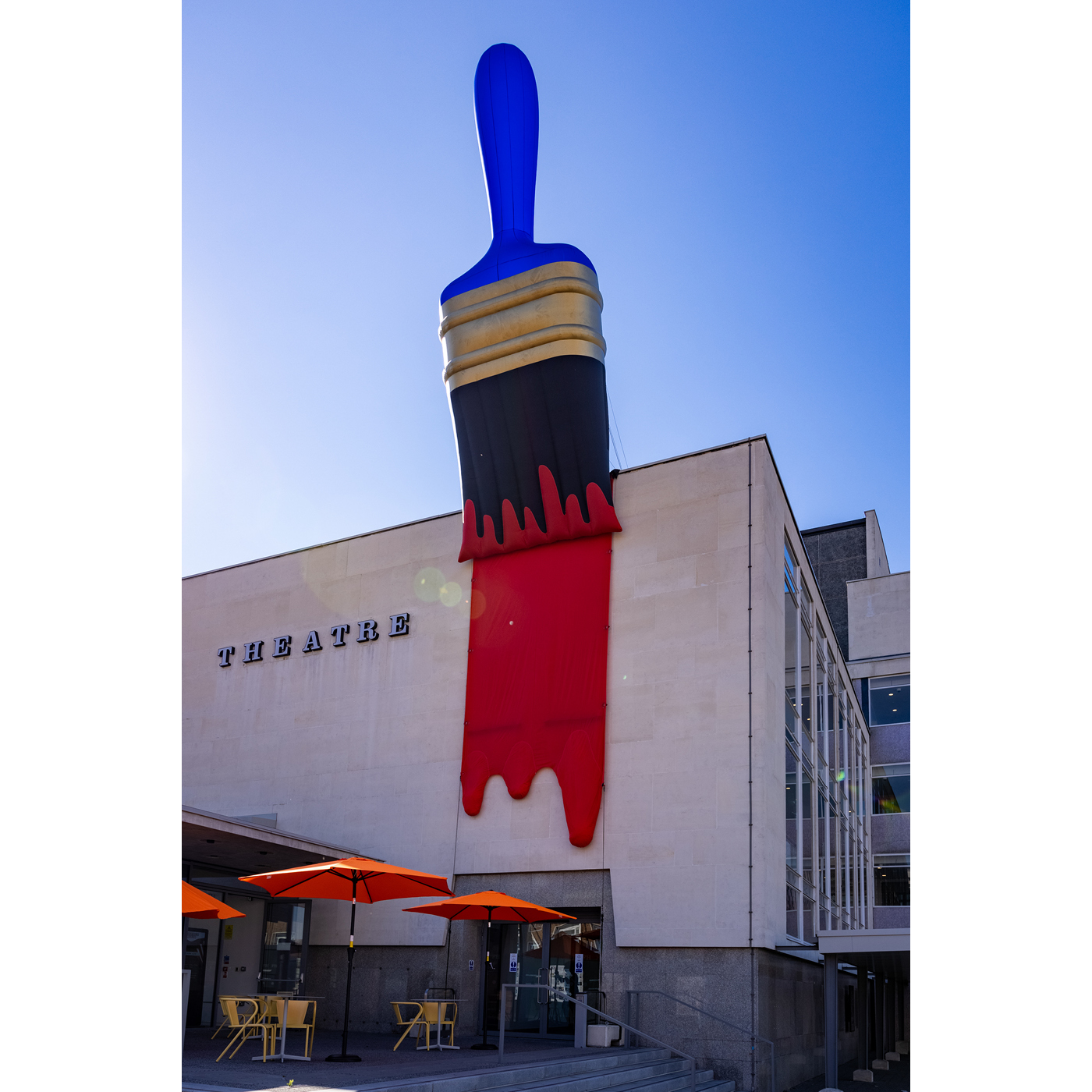 Yes, you've guessed it, if you haven't seen it with your own eyes yet, the crazy giant inflatables which invaded Croydon in monster form last October are back, this time with an even more surreal feel.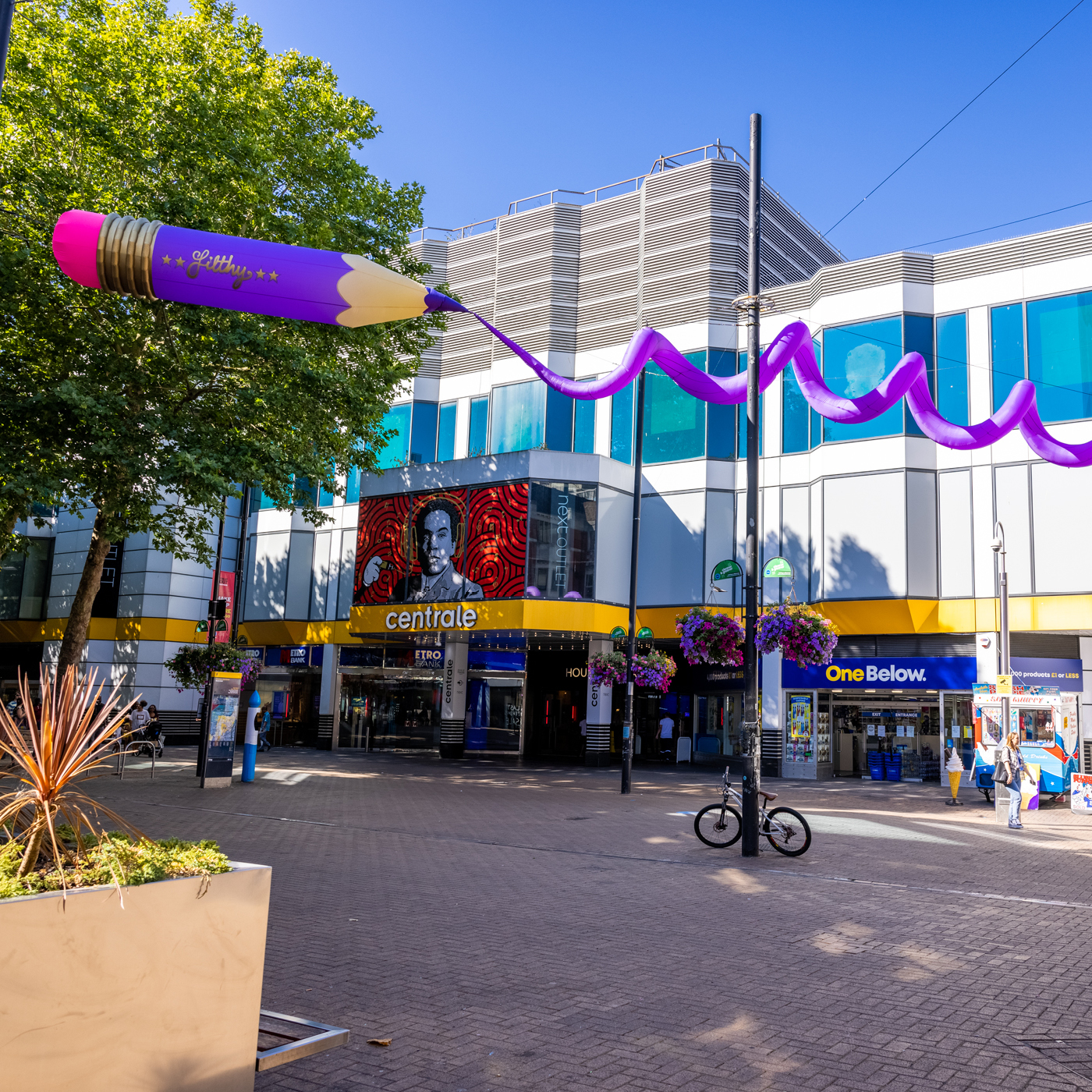 Brought to us again by Croydon BID and Designs in Air, Luke Egan (of Designs in Air) says of the art trail 'We hope to get people to look up from their feet and phones and raise a chuckle or at least an eyebrow! Our sculptures can be enjoyed by kids and adults alike, and although our designs are highly technical, it's not high art, but it is high UP art! The great thing is everyone gets to see our work for free.'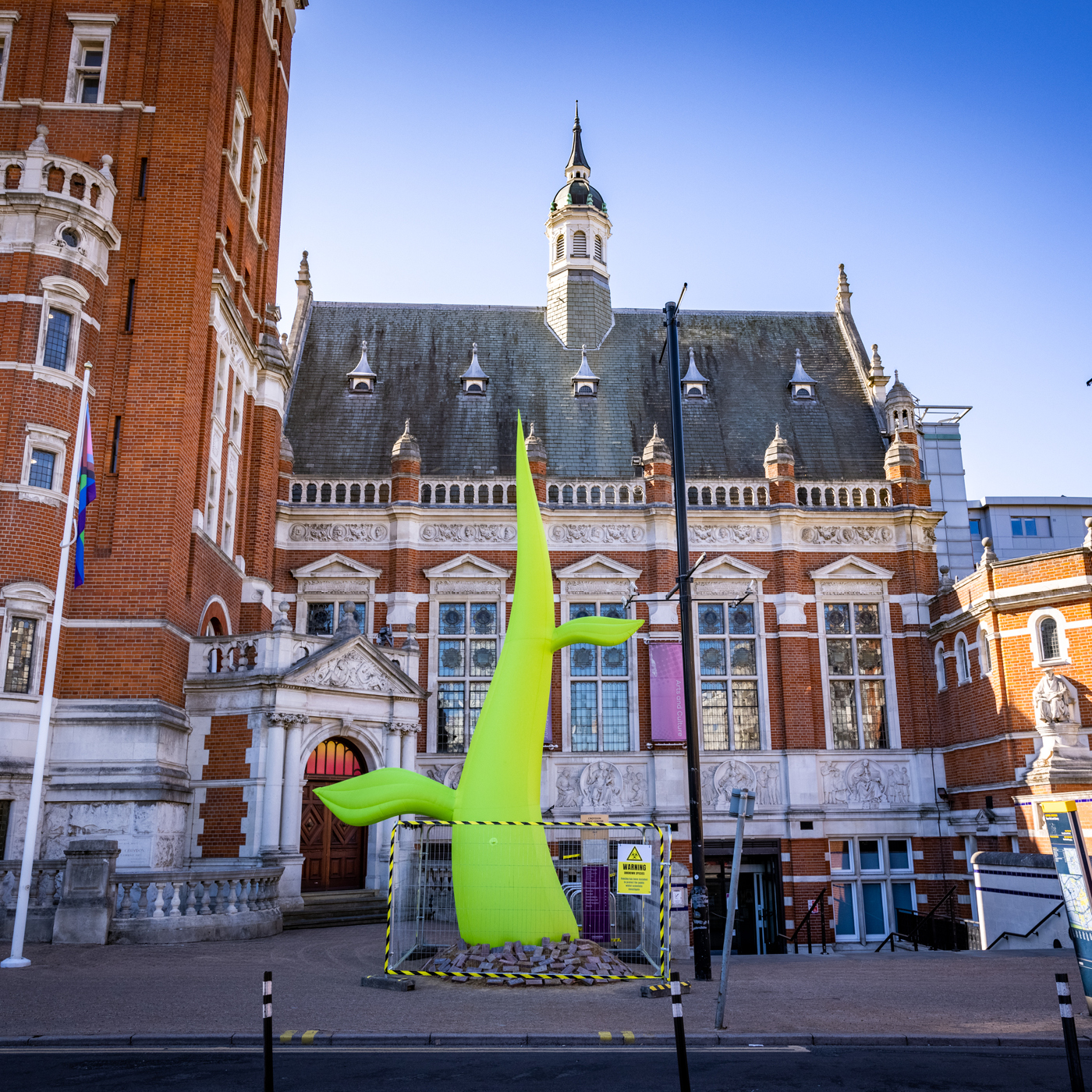 I always think our space age architecture goes rather well with sci-fi additions (think Gavin Kinch or Croydon Spaceport), so why not enjoy Croydon's buildings from a new perspective. Beautifully captured for Croydon BID by the wonderful Glenn Foster, BID has also set a competition for everyone to share their photos of the art trail – if you tag your art trail pictures and selfies on Instagram with @checkoutcroydon and #UnexpectedCroydon, you could be in with a chance to win £100 to spend at BOXPARK. So get snapping folks.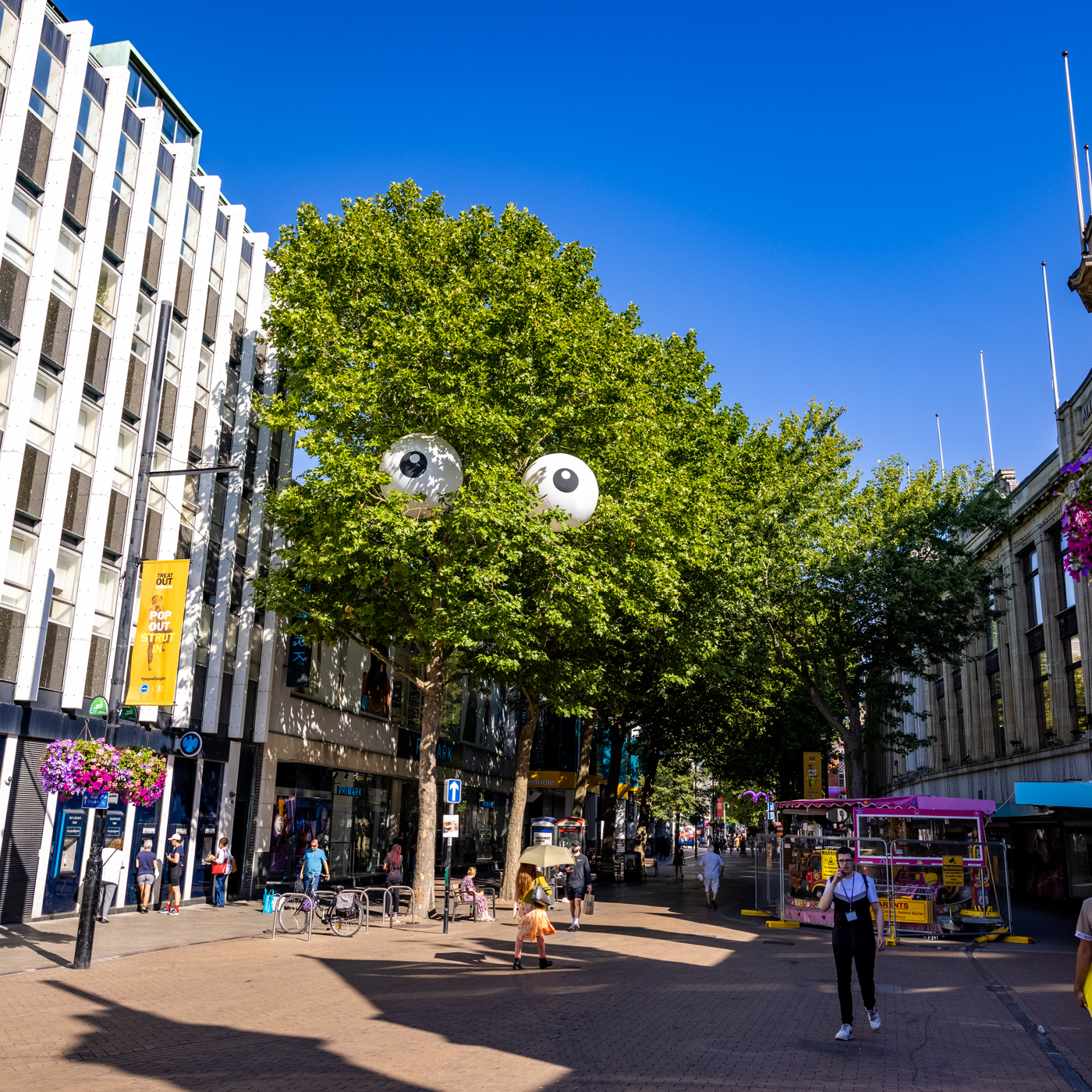 If I had to pick a favourite location it might actually have to be the one I haven't yet seen IRL – the tentacles erupting from Grosvenor House.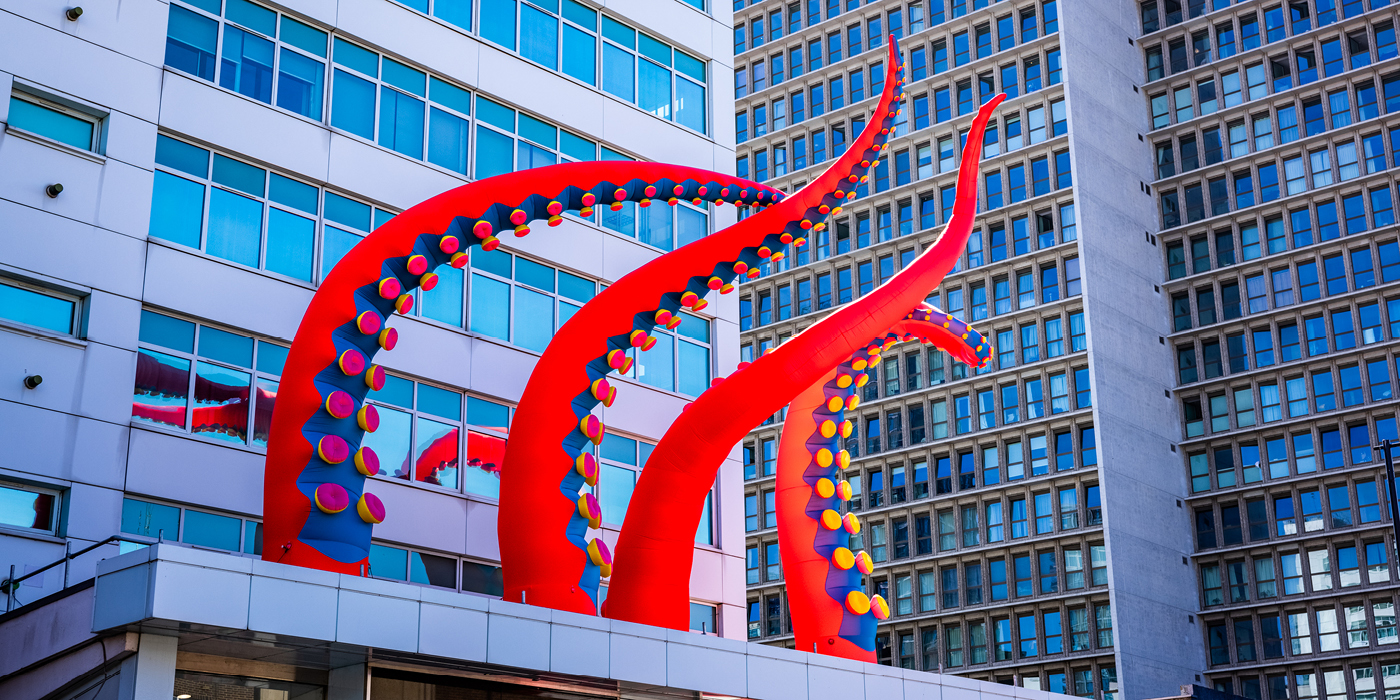 The fairytale escapees are around town until this Thursday, 18 August. Have you spotted them all yet?
Fairfield Halls, Park Lane, CR9 1DG
AMP house, Dingwall Rd, East Croydon, CR0 2LX
Ruskin Square Car Park, Dingwall Rd, East Croydon, CR0 2NB
LSBU Campus, 3 Wellesley Rd, Croydon, CR0 2NW
Barclays Bank, High Street, North End, CR9 1SX
High Street, North End
Croydon Town Hall, Katharine St, CR0 1NX
Optivo, Grosvenor House, 125 High St, Croydon, CR0 9XP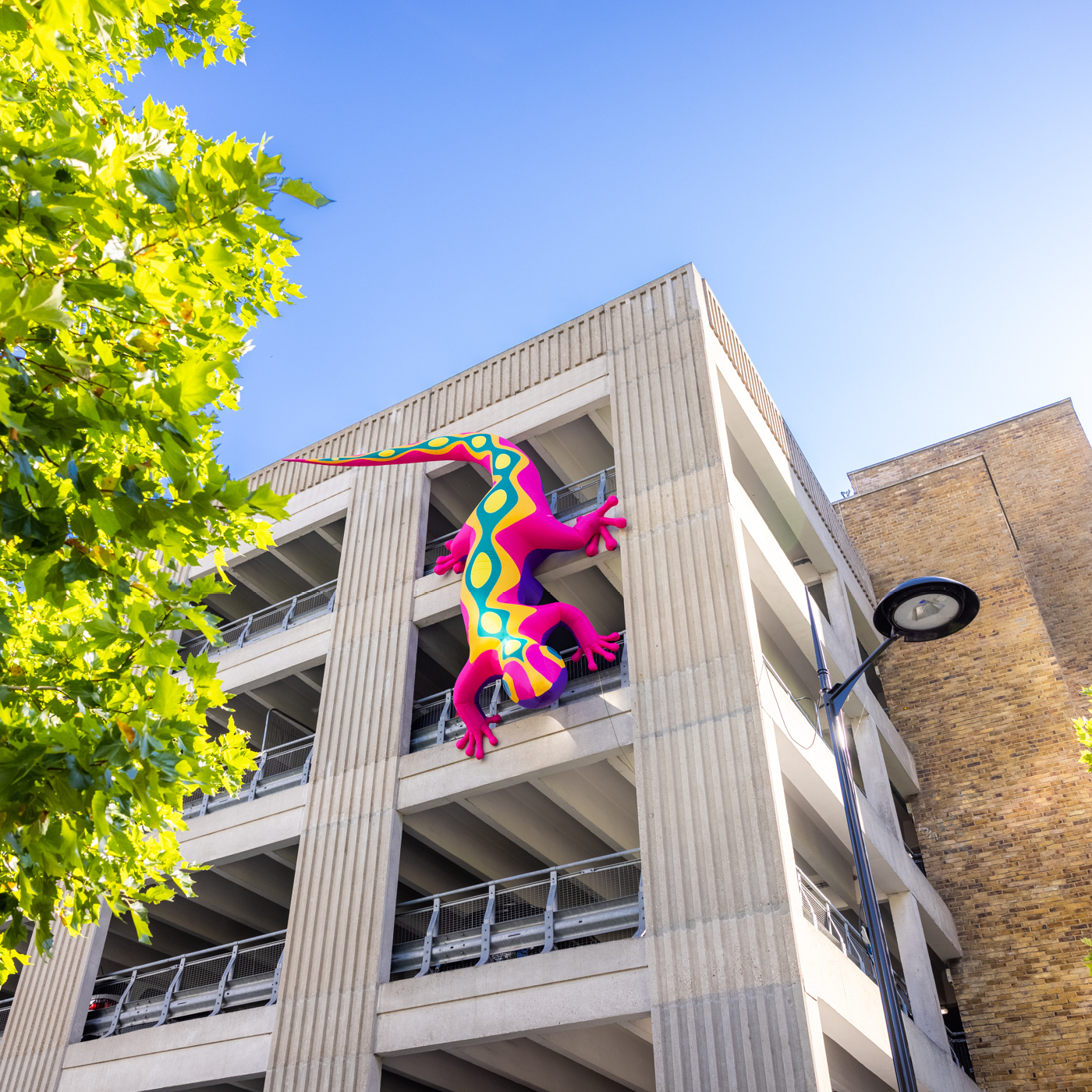 If you don't already, you can follow Croydon BID on Twitter and Instagram, Designs In Air on Instagram and Luke Egan on Instagram.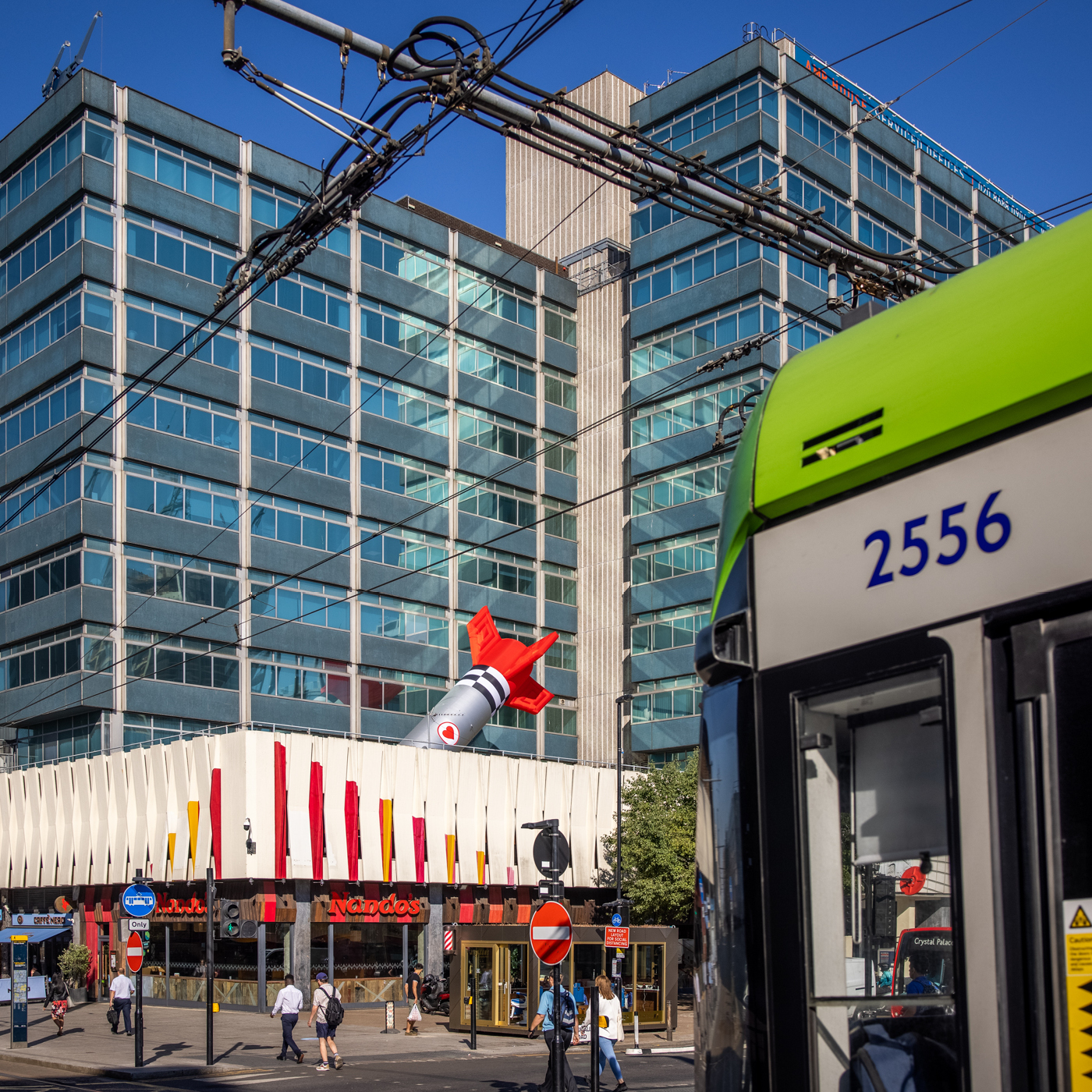 Images courtesy of Croydon BID – photography by Glenn Foster
Posted by Julia