This week we're focusing on the delightful sounds and sights delivered to you via the wonders of digital, as part of our series of 'Croydon at home' articles to help us all to still fly the flag for Croydon from our sofas. It's not all about visual stimulation though, we have some cracking audio only options to help keep you entertained, engaged and sane during this extended period at home. Let's take a look…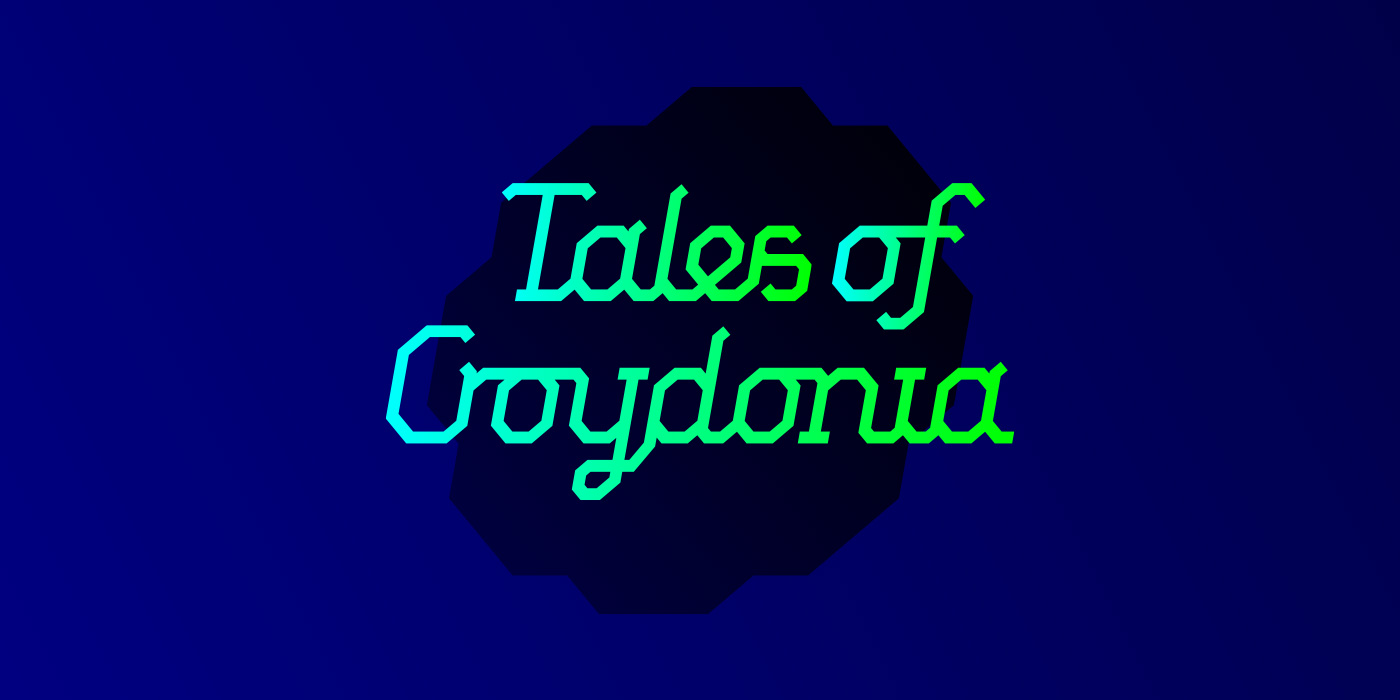 Tales of Croydonia, the podcast
Season one came out at the end of 2018 so it's a good time to catch up on what you might have missed, or to rediscover some awesome tales before Season 2 lands… yes that's right, you heard it here first, the second season is coming very soon.
So for those who don't know, Tales of Croydonia started as a live event at the Oval Tavern Croydon, where local writers could take to the stage and read their work. At the Croydonist, we then took a selection of these stories to create a podcast series to share with the world, so we're delighted to say that there's more to come.
Catch up here and stay tuned for details of season 2.
Balcony 2: the online festival, 11 April 1pm-6pm
Looking further afield, but actually not, as you're all still on your sofa, then why not attend an online music festival?
Our festival Cro Cro Land was invited to join the team behind a new online music festival streaming to all good homes globally. The festival is called Balcony and it is an online music festival in aid of NHS Charities Together, supporting nhs.uk staff and volunteers caring for COVID-19 patients. The show will be free to view via a number of established independent UK blogs who have collaborated to create this event. Viewers are encouraged to make a donation to the charity if they can afford to do so. You can donate on this link: https://uk.virginmoneygiving.com/Team/BalconyOnlineMusicFestival
LINE UP:
Thomas Truax on the Joyzine Stage
ARXX on the Loud Women Stage
Weekend Recovery on the CroCroLand Stage
Birthmarks on the Zine UK Stage
Call.Me.Tiece (Girlhood) on the Bechdel Sound Test Stage
Cookie on the Quarantini Stage
+ many more TBC
Presented by Louise Schofield (BBC Sesh), the festival will include exclusive live performances by bands and artists selected by Joyzine, Louderthanwar, LOUD WOMEN, God Is In The TV Zine, GigSlutz, The Zine UK, Benumu, Crocroland, Sonic Tonic, The Bechdel Sound Test and Quarantini – Live Virtual Bar.
Watch the festival online at any of these sites:
https://www.facebook.com/groups/626918301422270/
Bugeye's brand new podcast
Bugeye's Rock, Pop, Rambles is a brand new podcast that hit the streaming sites a month ago. It's part comedy, part music history, part new music adventure and tipsy rambles. A weekly show with the members of indie band, Bugeye which I am a part of. The show has already grabbed the attention of some rather big names in music, so expect some super duper guests on the show very soon.
Catch-up on episodes 1-4 now where we discuss rock's famous myths from Paul is Dead, is Avril Lavigne a clone, to the story of the Mamas & Papas, The Gits, Kenickie, Cynthia Plaster Caster and more.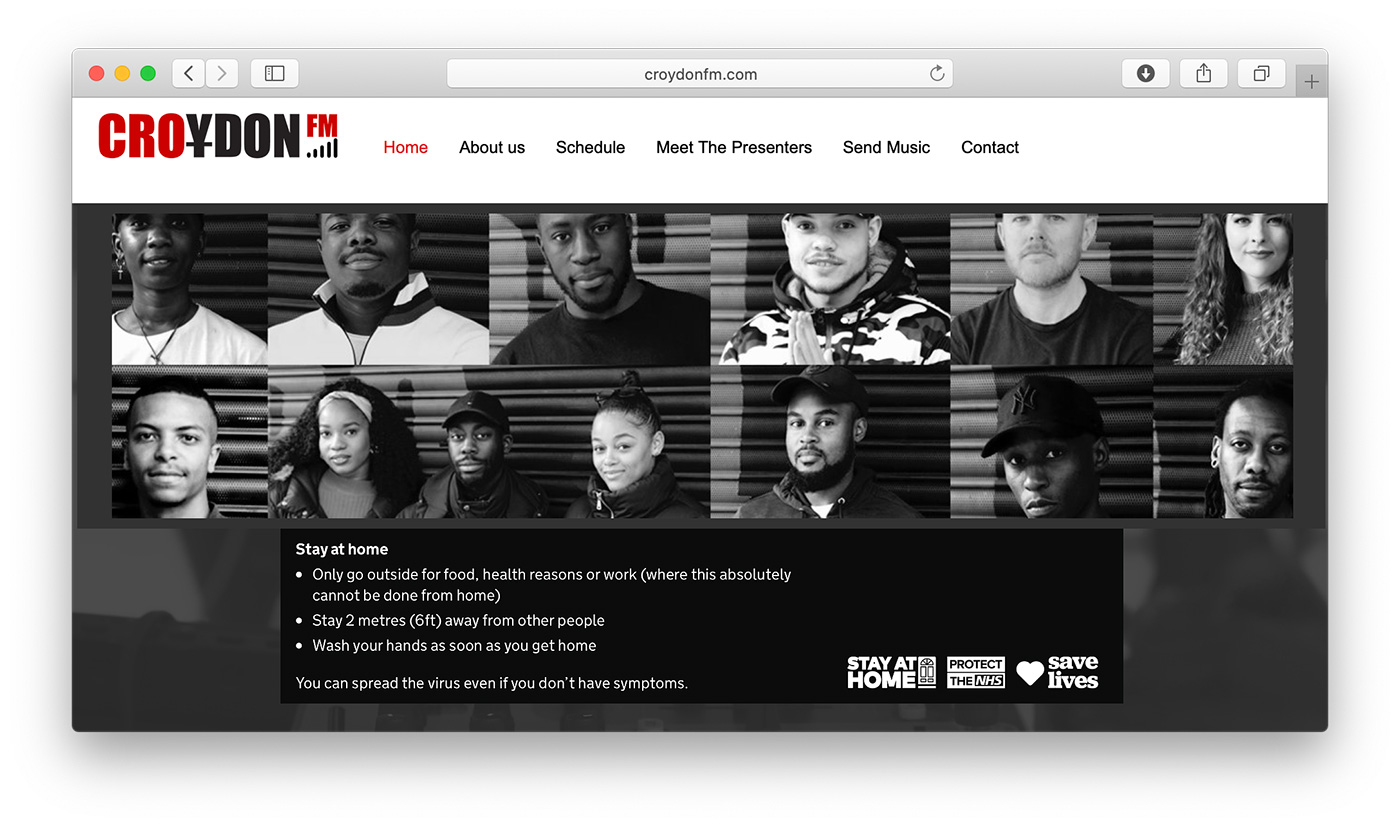 Croydon FM 
Still pumping out the tunes 24/7 this is an unstoppable radio station that is doing all they can to keep us entertained. It is the home of Urban music, but also discussions such as mental health, crime, life aspirations and personal development. Shows are conducted by volunteers who are based in Croydon, people giving their time, which is needed now more than ever, to offer us escapism in a number of ways. But remember, this is in no way endorsing meetups to record shows, there's clear guidelines on social distancing and isolating. We're just saluting those who have found creative ways to keep the lights on and the volume up.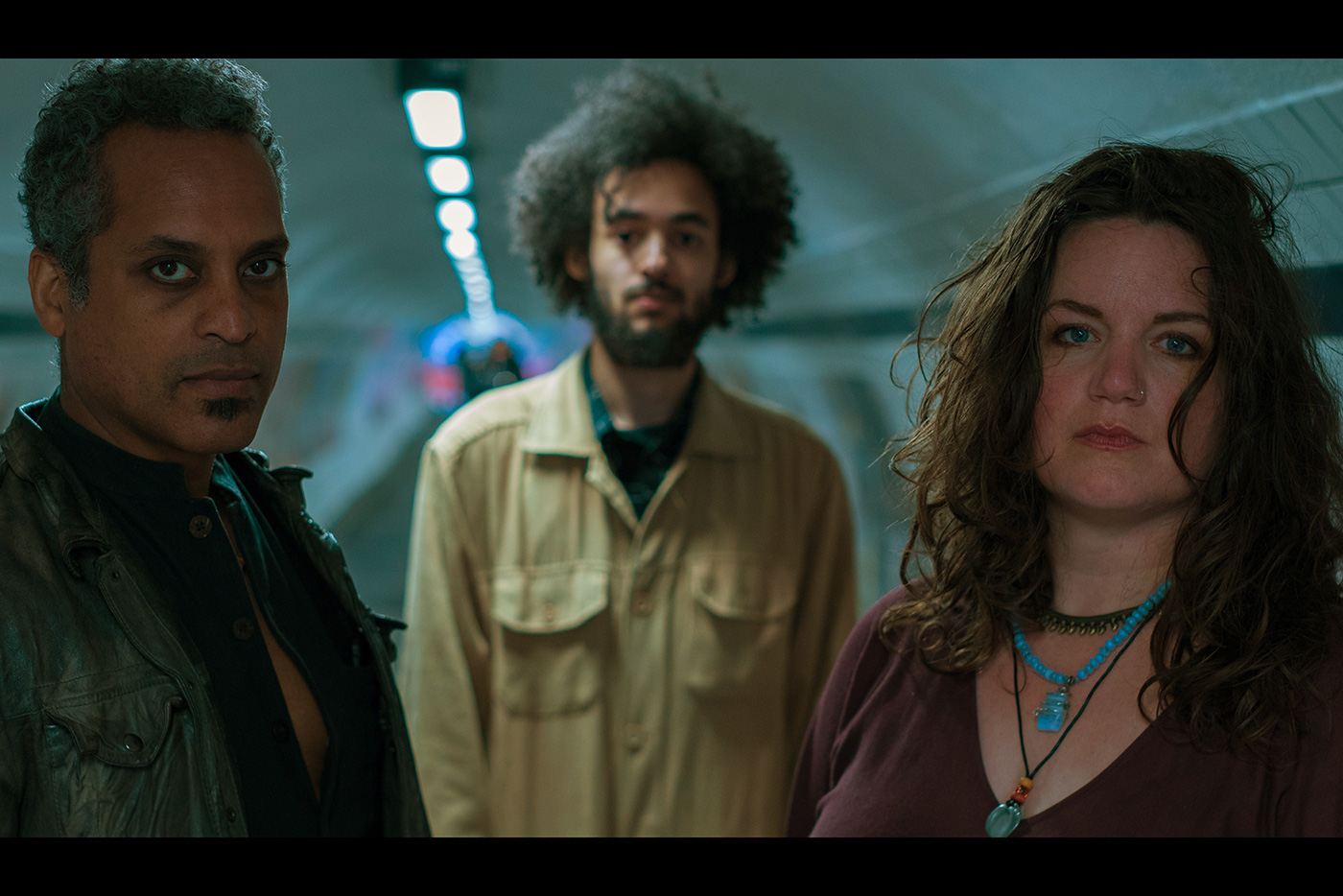 Live music in your living room from Stunflower
Get your live music fix with Stunflower. In fact, join them every Saturday from 4 April for live stream music sessions! Simply head over to their Facebook page at 7.30pm to see them in full action. Bands all over the planet have had gigs and tours cancelled and are all finding alternative ways to keep music alive, and Stunflower are doing just that, but making it totally interactive too. Dress up like you're going to a gig! Video yourself dancing and send it to them for a Stunflower 'Co-Video' Collage of your gorgeous selves!  Email deviproductions7@gmail.com with your vids or send to @stunflowermusic on insta.
I'm sure there are lots of music events and audio happenings at this moment in time. We know we have only covered a few here, so if you're up to something good in our fair borough, that you want the world to know, just drop us a message with the details.
Over and out!
Posted by Angela
Header image photography by Moose Photos, Hana Lopez, and Volodymyr Hryshchenko, adapted by the Croydonist
Our first  'Croydon at home' article looked at some of Croydon's top takeaways (take 1) which you can read here. Please make sure you check the situation with individual eateries as the situation is evolving and rules change.
Our second  'Croydon at home' article took you on a whistle stop tour of some of the fantastic Croydon-linked artists we've showcased over the years, which you can read here.