We're coming to that time of year where thinking about sustainability tends to somewhat go out of the window, what with all the extra wrapping and packaging we often accumulate over the festive season.
If you're a regular reader you'll know we launched a Croydonist climate series in 2019, where we look at some of the things individuals can do in Croydon to help combat the climate crisis. This week we chat with local textile designer Carly Latteman about sustainability. Carly owns and runs an eco plant pot brand called Knttd. Why 'Knttd'? Because Carly knits the plant pots and hangers by hand from recycled yarn.
It just shows that gifts for friends and family don't need to negatively impact our planet.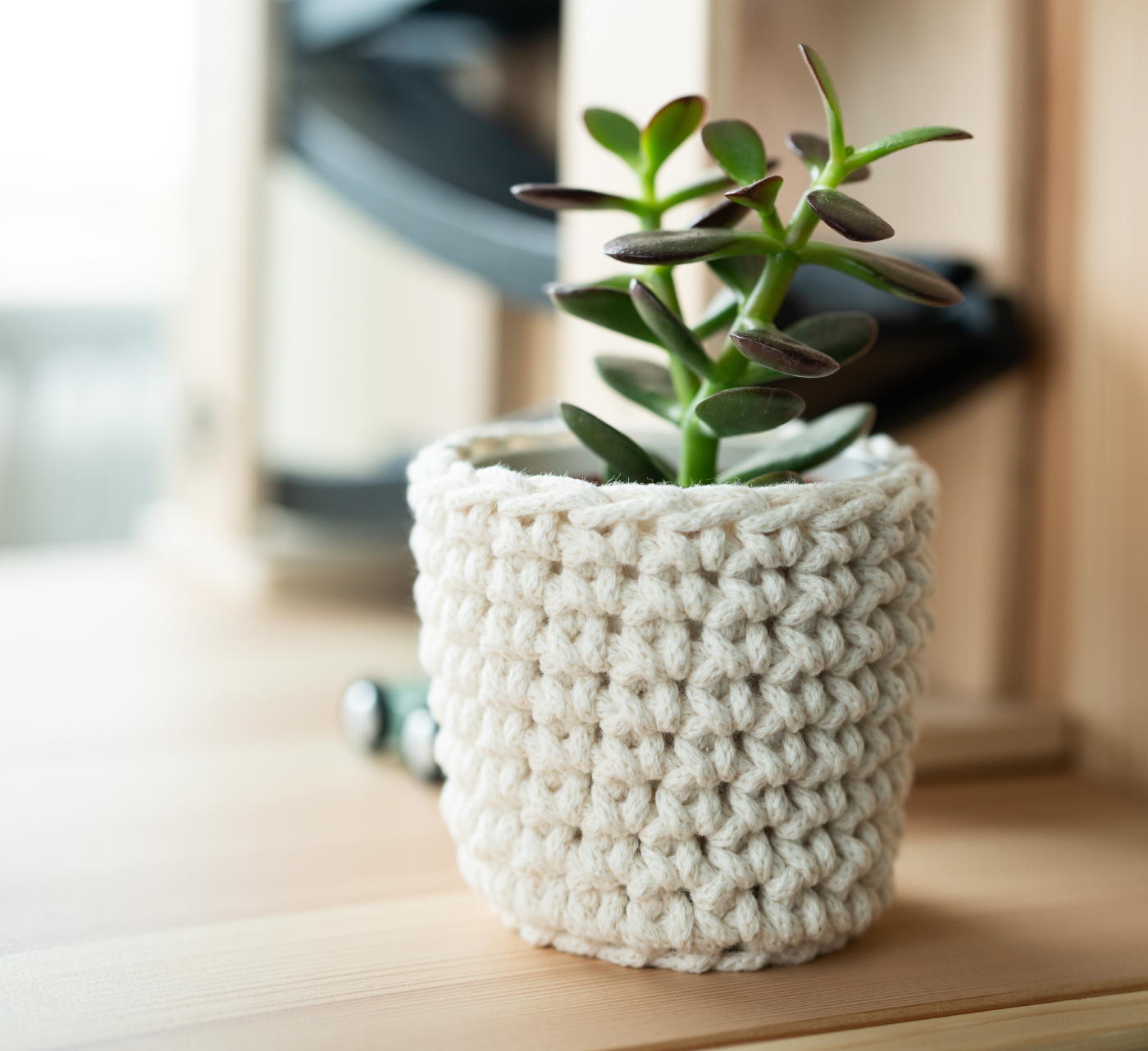 Croydonist: First of all are you a Croydon native or convert and what area do you call home?
Carly: I grew up in Anerley just down the Croydon Road, went to Croydon College and then ended up buying my first home here in Croydon. So I'd say I'm pretty native!
Croydonist: Tell us more about how Knttd came about.
Carly: Well for a start I have a degree in Knitting! I'd been out of the textile game for a while and then I was making a plant hanger as a gift for my partner and realised this could be something to make a business out of. I've wanted to start my own business for a while, especially since having my son 2 years ago, and this seemed like the perfect opportunity to fuse my skills and love of plants!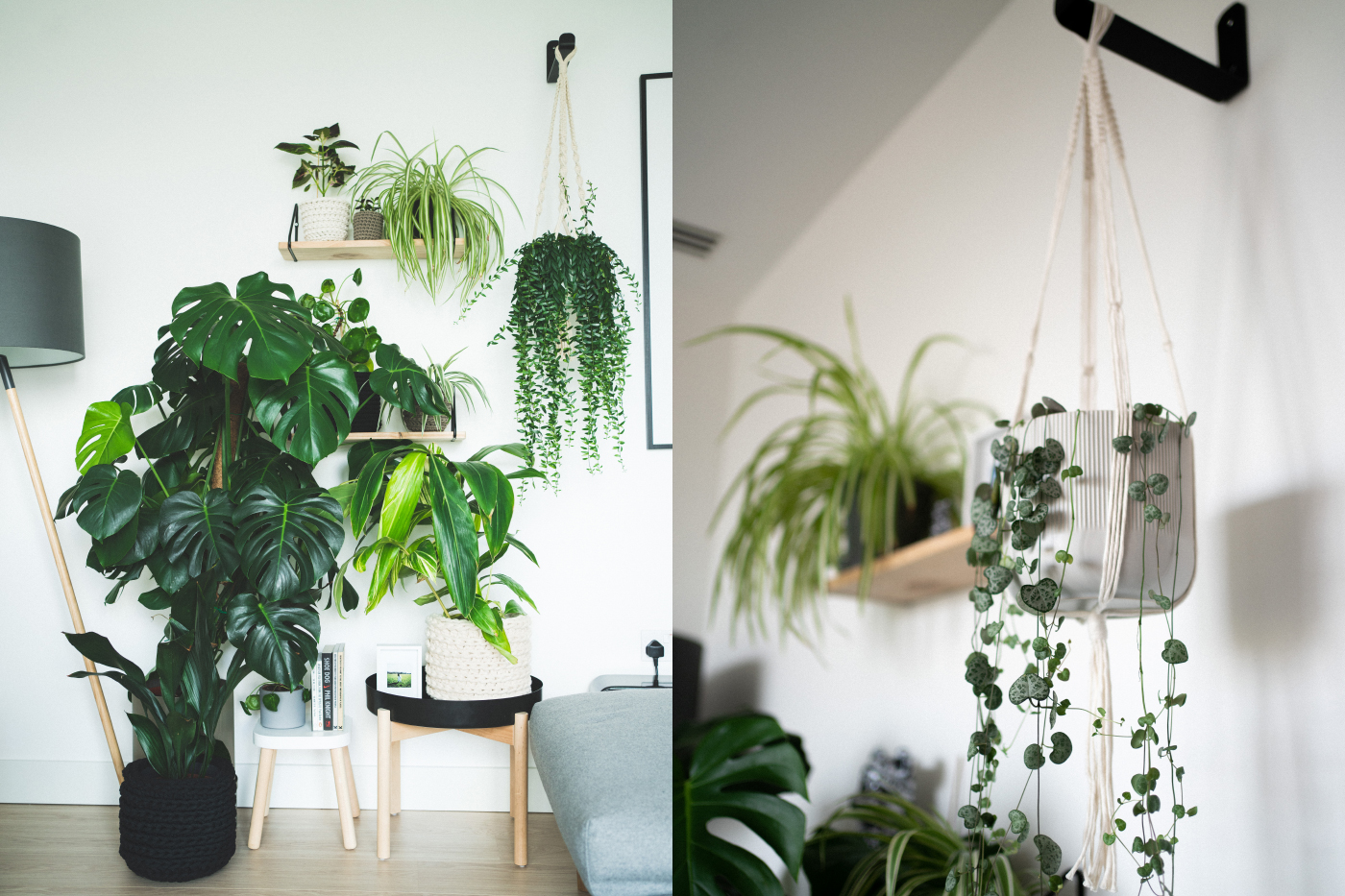 Croydonist: Where do you make your products?
Carly: I work from home at the moment like most of us I guess right now. The dream is to have a studio space where I can get super creative and messy and not worry about my toddler picking up my tools!
Croydonist: How important was it for you to set up a sustainable business, and did it make it more difficult to source materials? 
Carly: Oh so important. I didn't want to be a business that just put more "stuff" out into the market that could potentially end up in landfill when someone no longer wants it. It was difficult to source at first as I tried loads of different suppliers until I landed on that right one. All the yarn I use is made from recycled cotton that was headed to landfill, the manufacturers don't use any dyes either to achieve the colour, it's all done by mixing different recycled fibres which also makes their carbon footprint very low.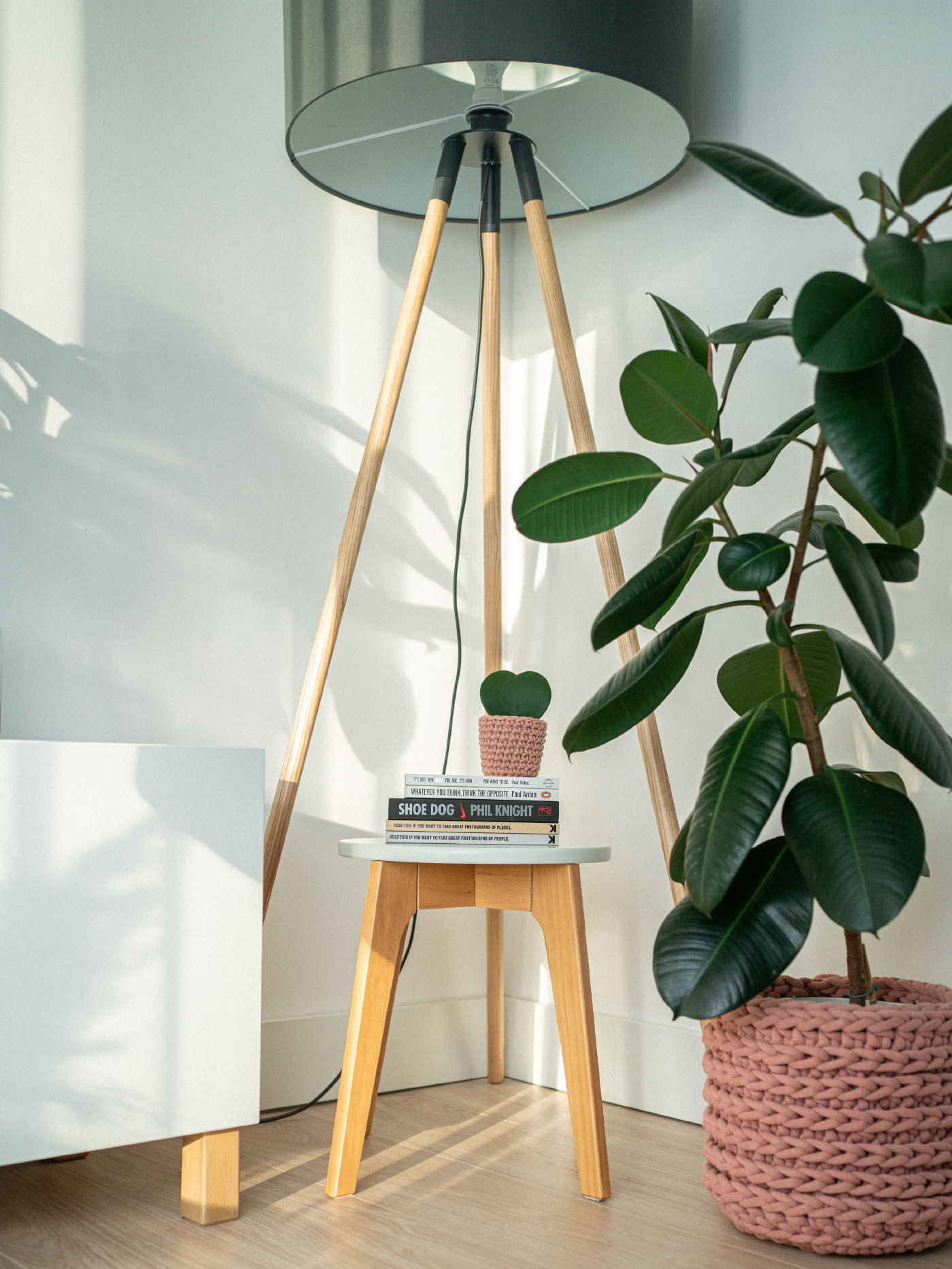 Croydonist: How long does a plant pot take to make? 
Carly: Depending on the size, between 30 minutes to 4 hours.
Croydonist: We hear you're a bit of a plant  enthusiast – how many plants do you have?
Carly: The last time I counted I think it was 30! My favourite has to be my first plant purchase when I moved into my new home. Aptly named "Bruce the Spruce" he's a rather large Monstera Deliciosa.
Croydonist: What do you do in your work and  home life to minimise your impact on the planet?
Carly: In the business I'm very conscious about waste, I've been saving all the spare bits of yarn and using them to attach product tags to my pots. Also all my packing is recyclable. At home we are big recyclers too and getting rid of single-use plastics.
Croydonist: We know helping to tackle the climate emergency is a step by step process – do you have any tips for our readers on how/where to start?
Carly: I've started to use an app called Olio which is a local app to help neighbours share leftover food or rehome items that they no longer want. It's a great way to kickstart a change to your mindset.
Croydonist: Where in Croydon inspires you?
Carly: I'm loving all the artwork that pops up overnight around Croydon  like The Thinker Child by RUN at East Croydon station. It really shows that Croydon is such a creative hub and that makes it feel like a great place to live and work.
Croydonist: What's your favourite Croydon greenspace?
Carly: It has to be Lloyd Park. Such a great space, especially at the height of lockdown when the little one needed a safe space to run around blissfully unaware of COVID.
Croydonist: What plans do you have next for Knttd?
Carly: Hopefully looking forward to the end of lockdowns, I'd love to get my own stall somewhere to sell my products – bring on 2021!
A big thank you to Carly for chatting to us and sharing her eco tips. Check out Carly's products on the Knttd website and follow her on Instagram.
Images courtesy of Knttd.
If you missed the other features in our Croydonist climate series you can read them below.
First in our Croydonist climate series was fashion, with Croydon Community Clothes Exchange – read it again here.
Second in our Croydonist climate series was travel, with eco-conscious luggage brand OneNine5 – read it again here.
Third in our Croydonist climate series was pets, with eco pet food brand Scrumbles – read it again here.
Fourth in our Croydonist climate series was art, with Tina Crawford's 'What a Waste' exhibition – read it again here.
Fifth in our Croydonist climate series was shopping, with refill shops 'Pedrick's Zero Waste Shop' and 'Roots & Cycles' – read it again here.
Sixth  in our Croydonist climate series was party gifts with Plastic Free Party bags – read it again here.
Posted by Julia