If you can remember what the world looked like in 2019 (that world before face-masks, hand-sanitiser and Zoom-drinks), you'll remember that the Climate Emergency was very much at the forefront of everyone's minds.
In July last year we launched our Croydonist climate series, where we started looking at some of the things individuals can do in Croydon to help combat the climate crisis. This series encountered a 'slight' hiatus when an even more urgent C appeared and pushed the Climate down the news agenda. However it doesn't mean the Climate Emergency has magically disappeared (despite what Covid has done in reducing our air miles).
So as we all adjust to the 'new normal' we thought it was time to start talking again to the Croydon community about the climate. This week we catch up with Emmeline from Plastic Free Party Bags – an award winning Croydon-run business supplying plastic-free fair-trade party bags and eco gifts. And okay, we can't party at the moment, but we are all increasingly on the lookout for unusual gifts for our loved ones, and what better than gifts that do good at the same time.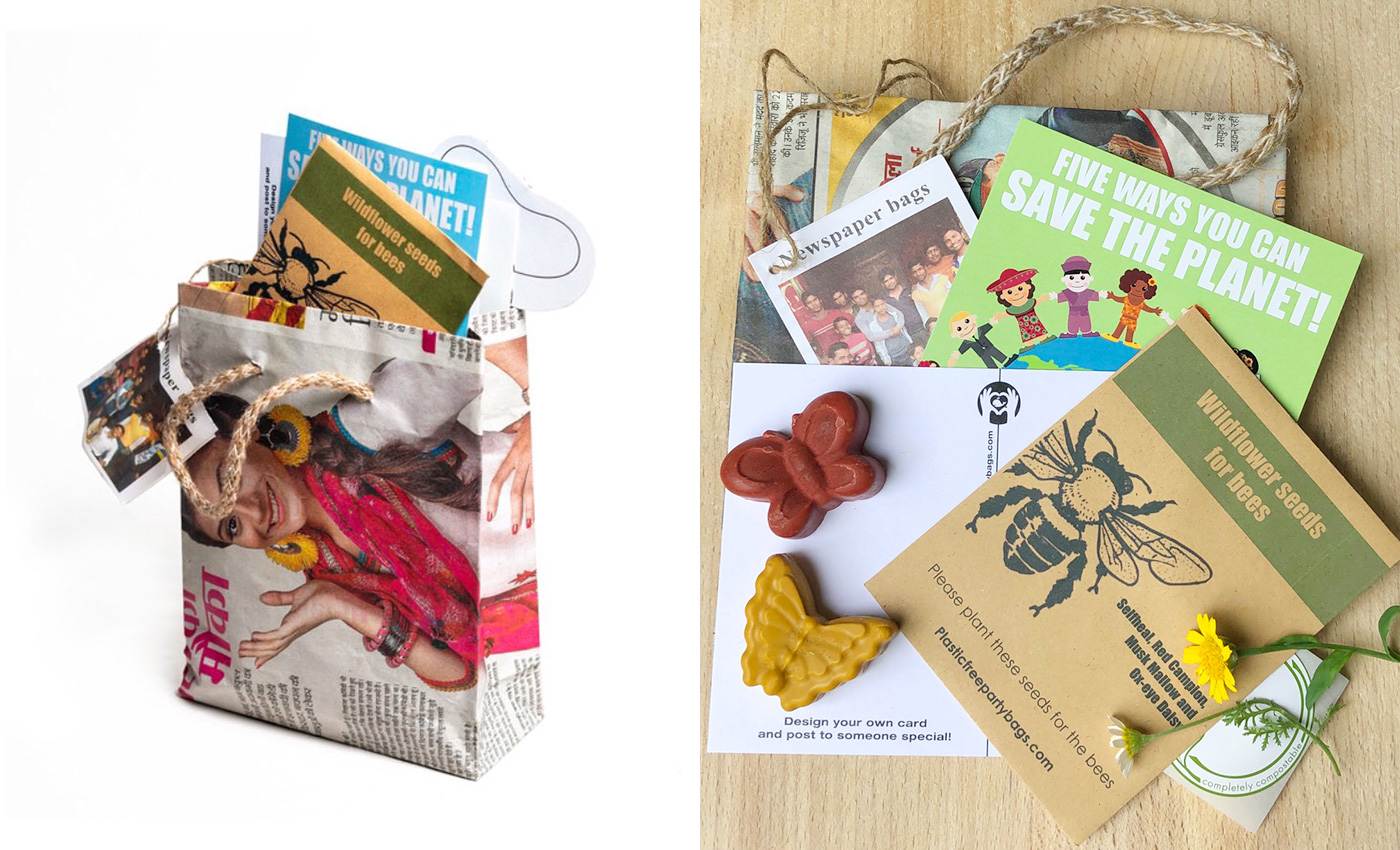 Croydonist: First of all, are you a Croydon native or convert?
Emmeline: I started life in Jos, Nigeria, and have lived all around the UK before settling down in Croydon a few years ago.
Croydonist: We know the idea for your business sprang from your daughter coming home from a party with a bag filled with single-use plastics, but how did you go about turning this idea into a business?
Emmeline: Initially, I looked around to see if anyone was already supplying eco and sustainably sourced party bags, but couldn't find anything I would be happy to purchase. So I started researching online and from that found suppliers that I was happy with. From the idea to launching the shop took around two months. I had never sold anything before so I had to learn how to set up a webshop and get contacts for markets too, which helped spread the word about plasticfreepartybags.com. I have been guilty myself of buying plastic party bags once for my daughter when she was tiny – so as much as it's important to offer an alternative it's not about judging negatively but about educating others about how our choices affect the planet our children will inherit. It's never too late to start making eco swaps!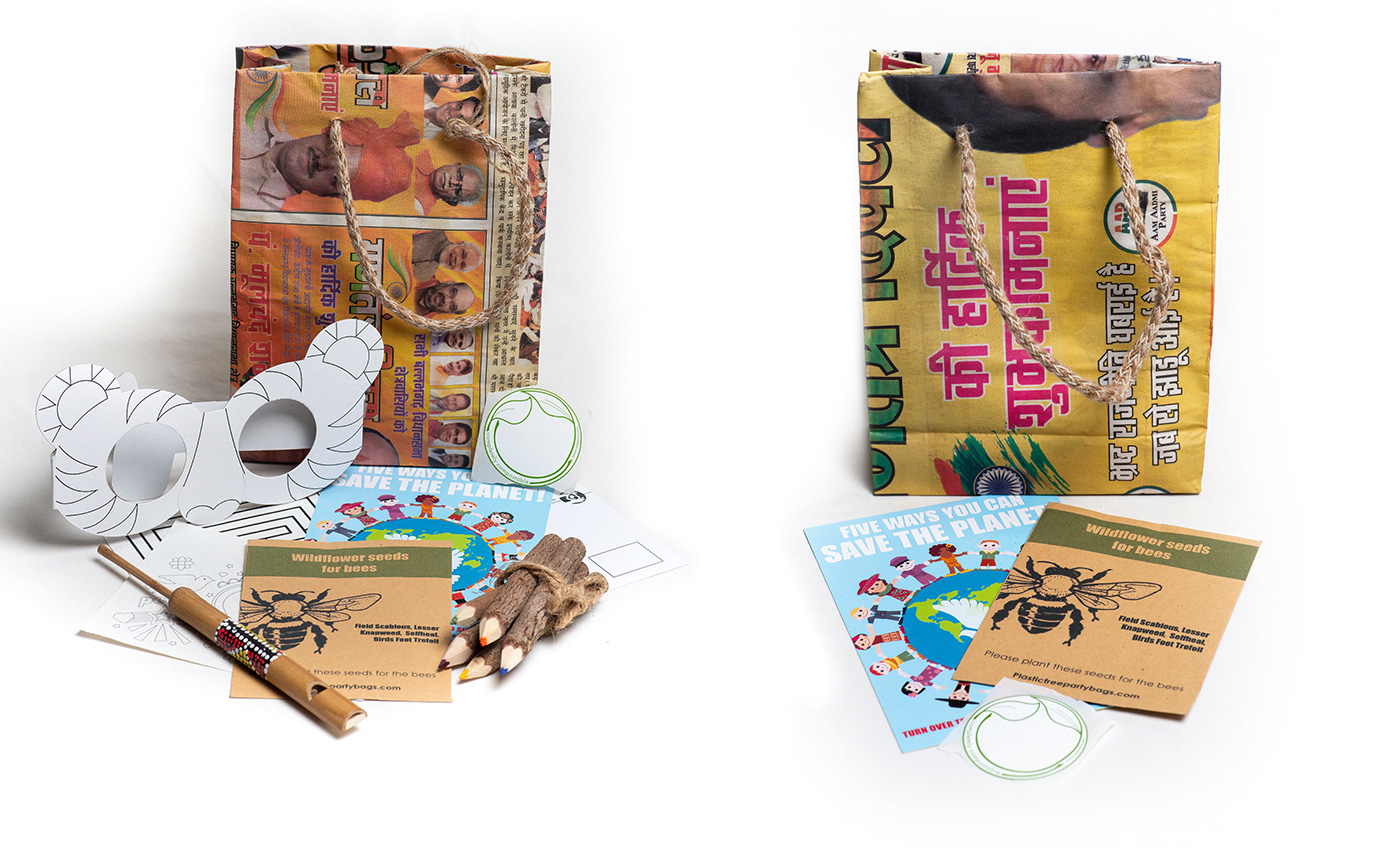 Croydonist: So if your party bags aren't plastic, what are they made from?
Emmeline: Our bags are very special. Not only are they plastic-free but they are made from upcycled newspapers collected in New Delhi by a Fairtrade-certified NGO that uses the profits to support local homeless children.
Croydonist: How do you go about sourcing ethical gifts to put in the party bags?
Emmeline: A lot of time and research goes into finding suppliers I am happy to trade with, so expanding our stock from a few bags to our current levels has been a lengthy process. Products must be vegan-friendly, plastic-free and, if sourced from outside the UK, Fairtrade. I always try to find producers directly or support smaller businesses, especially those who share a passion for Earth-kind living and ensure everyone in the process is paid fairly.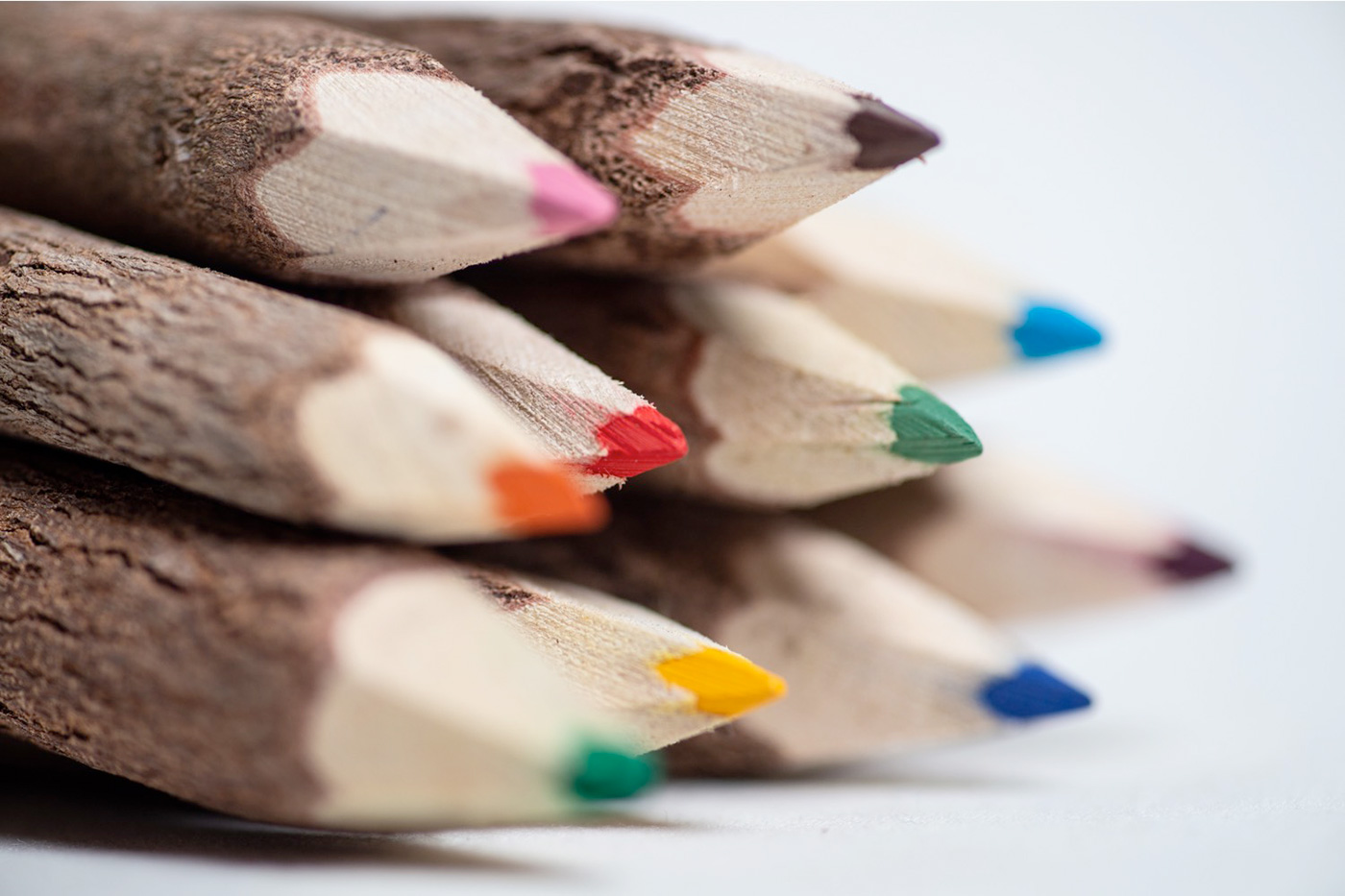 Croydonist: Now we're rather taken with the twig colouring pencils in your shop, but what's your favourite item to put in your party bags?
Emmeline: It's a toss-up between the wildflower seeds for the bees and our handmade friendship bands. Both are items for children to take care of long-term, unlike traditional party bag favours.
Croydonist: Why do you think it's important to minimise the plastic used at kids parties?
Emmeline: The majority of children enjoy nature and being around animals, and they care about each other too. Showing that you can do this but still have loads of fun is really important. We grown-ups have a responsibility to take care of the planet for the next generation and, where possible, make choices that are more sustainable for all our children. We should teach children how to take care of the Earth too.
Croydonist: What's been your most unusual order?
Emmeline: I offer a bespoke gift service for all occasions including for grown-ups. I recently supplied 500 bags for a huge logistics warehouse team. The manager wanted to thank all the staff for the first year of service by gifting each employee with an eco-friendly gift bag which was fantastic!
Croydonist: If you could invite three famous people to a (socially distanced outdoor) dinner party, who would they be?
Emmeline: It would have to be Jane Goodall, Tina Turner and my namesake Emmeline Pankhurst.
Croydonist: Where in Croydon inspires you?
Emmeline: There are so many beautiful parks and forests in Croydon, I feel spoilt for choice to pick one – but I think Addington Hills is my favourite. The view across London and the beautiful old trees are just magical – I go there most weeks with my dog to clear my mind, enjoy the seasons and exercise.
Croydonist: What plans do you have next for your business?
Emmeline: It's a difficult time now for small businesses due to Covid, but lots of people are buying our bags and treats as gifts for children to let them know they are thinking of them which is lovely. I am looking to expand on the gift side until we can party more freely again. From customer's comments and conversations, the situation this year has really highlighted how we need to take care of our planet, each other and animals more and support businesses that are sustainable and accountable. I am always on the look-out for more suppliers, especially other women creators so if there are any in Croydon especially please get in touch!
Thanks to Emmeline for chatting with us. For more on Plastic Free Party Bags or to contact Emmeline, visit their website or follow them on Instagram, Twitter and Facebook.
First in our Croydonist climate series was fashion, with Croydon Community Clothes Exchange – read it again here.
Second in our Croydonist climate series was travel, with eco-conscious luggage brand OneNine5 – read it again here.
Third in our Croydonist climate series was pets, with eco pet food brand Scrumbles – read it again here.
Fourth in our Croydonist climate series was art, with Tina Crawford's 'What a Waste' exhibition – read it again here.
Fifth in our Croydonist climate series was shopping, with refill shops 'Pedrick's Zero Waste Shop' and 'Roots & Cycles' – read it again here.
Images courtesy of Plastic Free Party Bags – header image adapted by the Croydonist.
Posted by Julia.