In the Croydonist household we're divided about Christmas. If Angela had her way we'd be putting up the Christmas decs in August, whereas I'm more at the denial end of the scale, where the word shouldn't be mentioned at least until 1 December, and decorations shouldn't clutter the home until mid December at the VERY earliest. Ok, I can hear you muttering 'bah humbug' and I suppose you might be right. Now our toddler has embraced the concept and has been whispering 'Christmas is coming' in reverential tones since she noticed festive packaging arrive in the supermarket a few weeks back, I am now outnumbered, so I feel an obligation to embrace the festive season in November from now on (sigh).
Besides, the John Lewis Christmas ad came out this week, and if that doesn't get me in the festive mood, nothing will. Has a cute fire-breathing dragon ever brought a tear to your eye before? Well if not, watch with a tissue at hand… Anyway I digress, because there's actually A LOT coming up in Croydon to get us into the full Christmas swing. And we're being eased into the season from this very weekend.
Here's a taster of just a few of the quirky christmassy things coming our way…

Cronx Boutique
This is one for all us cool kids, and not to be missed, as the Cronx Boutique launches their first Christmas pop-up store opening on Wednesday 4 December. The boutique is a new collaboration between three of our favourite instagram friends – The Croydon Photographer, East Croydon Cool and IvyRose London – who all create community-inspired artwork and merchandise to enhance local pride. If you don't already follow them you are definitely losing out. Providing an alternative festive shopping experience, we'll be able to buy Croydon inspired gifts ranging from coasters of Croydon buildings (WANT! Angela take note…) and tongue-in-cheek Croydon mugs to ethical streetwear and Croydon prints and cards. WHERE? I hear you shout. The store, created with a nod to Croydon's brutalist architecture directed by local interior design style consultant, Laura Sawyer, will be on Caithness Walk (the Ruskin Square 'yellow' exit of East Croydon Station). If that's not enough for you, the boutique is also partnering with Art Club Croydon to host craft events over the holiday period.
Get shopping (and crafting) folks.
More info: The Cronx Boutique will run from Wednesday 4th to Tuesday 24th December as follows: 12pm to 9pm on Tuesdays, Wednesdays, Thursdays and Fridays 11am to 4pm on Saturdays and Sundays *Christmas Eve will close at 2pm. Craft Workshops will run every Thursday evening. For more information follow the Instagram hashtag: #CronxBoutique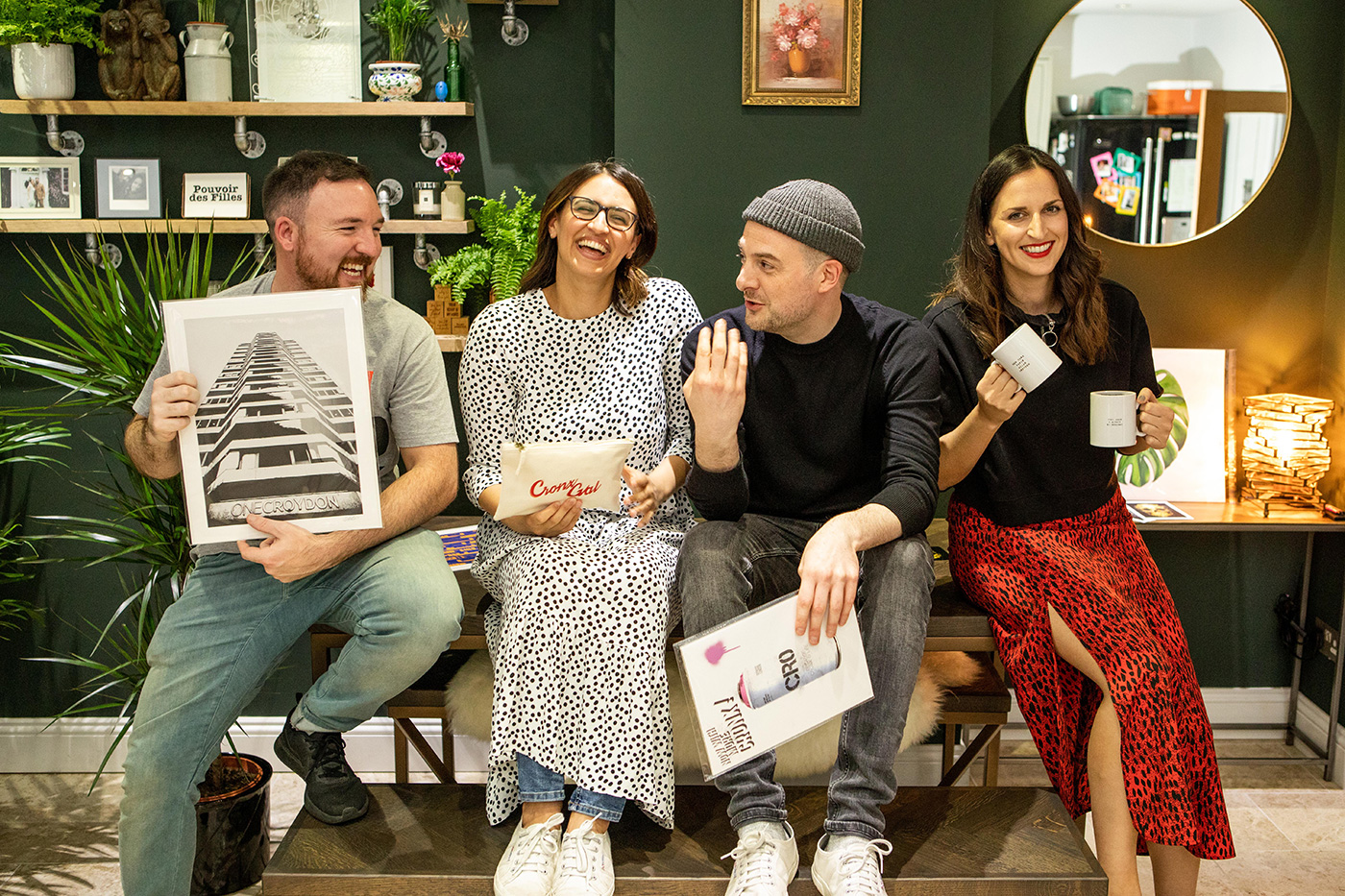 Made In Croydon 
We all know and love Made In Croydon, who connect artists, designers and makers in our borough. I'm sure most of you have already been to one of their Makers' Markets, or shopped in their Christmas Chalet last year. For 2019 they are going bigger and better, with two Makers' Markets at Boxpark in December, and a bigger chalet space in the Croydon Christmas market on North End. The Boxpark markets will host more than 50 artists, authors and designers. We'll be able to catch up with some of our popular creative faces including Kate Marsden, Bev Jones and The Town that Love Built, but we'll also be introduced to new participants such as Lemon Ceramics, Mula Cake Clothing and Pinorama.
They will also host their first ever Croydon Authors & Books stand run by local authors for local authors. The team organiser is local historian and author Sean Creighton along with others like Bernadette Fallon (6 books published to date), Charlotte Davis (1 book published to date) and Elizabeth Sheppard (author of Not a Proper Child, which is in the Amazon best sellers list and who has just announced her second book).
An excellent (and easy) way to shop local and support our independent creatives.
More info: MIC Makers' Markets at Boxpark, Sunday 1 and Sunday 8 December, MIC Christmas Chalet runs between 28th November and 15 December on North End. http://madeincroydon.org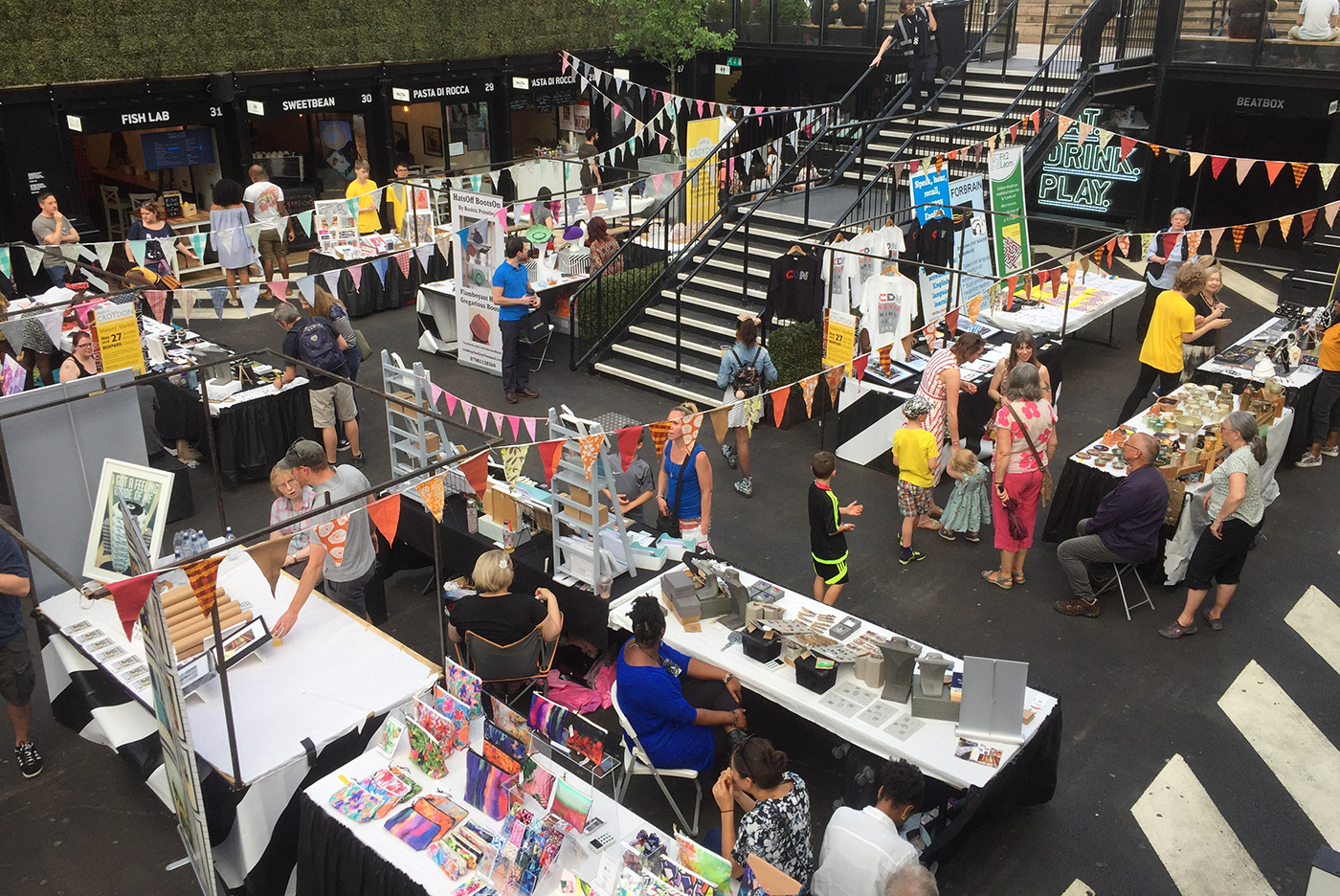 Fairfield Halls
If you're looking for something a bit more immersive, why not check out the festive programme at the Fairfield. Of course there is the panto which comes back to its rightful home this Christmas, from Tuesday 10 December. Created by Imagine Theatre especially for our arts centre, Cinderella is billed to be 'a panto like no other featuring stunning special effects, side-splitting comedy, big song and dance numbers and bags of audience participation that will thrill audiences young and old.' It is also the first time the panto will be in the Concert Hall rather than the Ashcroft, which enables the production to have an innovative edge.
If panto is not your thing (oh yes it is – sorry), there's festive performances to suit all tastes from comedy to classical music via family theatre and more.
More info: Cinderella, Tuesday 10 December, 2019 – Sunday 05 January, 2020: https://www.fairfield.co.uk/whats-on/cinderella/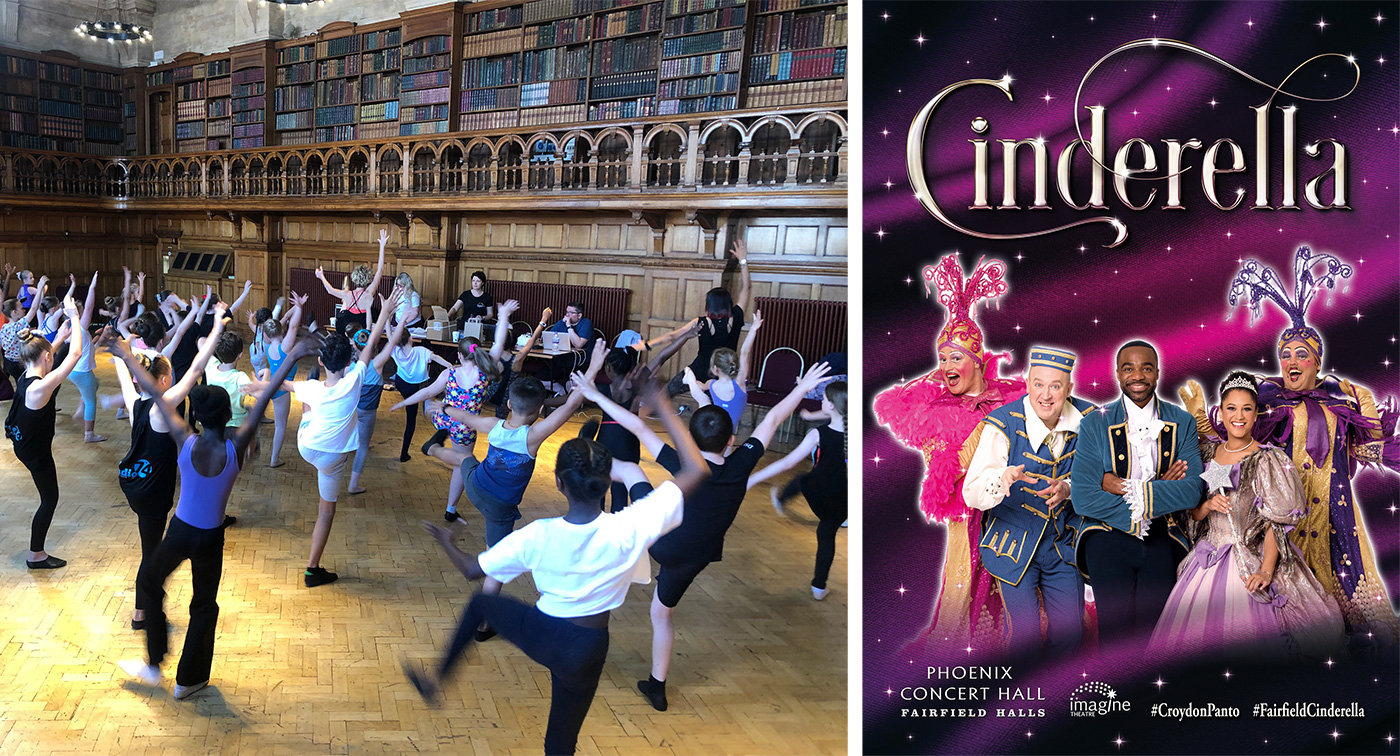 Enough to make you feel festive? Start humming your carols now as North End's festive entertainment begins this weekend, with free theatre shows, street performers, Christmas illuminations and a traditional Victorian Helter Skelter ride. Oh and you can already see some festive design by CDN Zine at First Floor Space in the Whitgift Centre. Check out the gallery's Facebook page as they have a variety of Christmas events coming up over the next month.
Happy Christmas Croydon! Too early for that maybe…
Photos, from top (1, 2) courtesy of Cronx Boutique, (3) Made In Croydon, (4) Fairfield Halls. Header photo by Element5 Digital on Unsplash modified by the Croydonist.
Posted by Julia.