This week we caught up with the lovely Joanna Scanlan to talk about her new film as well as all things Croydon. And yes I do mean the Joanna Scanlan who you'll probably know best for her TV roles over the years, such as Terri Coverley in The Thick of It, Sister Den Flixster in Getting On and (our particular favourite) the strong female lead DI Viv Deering in Paul Abbot's brilliant police drama No Offence.
Why all things Croydon, I hear you ask? Well Joanna is also a Sanderstead resident and you may well have seen her perform in Croydonites Festival in the last few years.
Joanna's new film, After Love, which was released by the BFI earlier this month (and we were lucky enough to see last week) is the debut feature by writer and director Aleem Khan. I don't want to give too much of the plot away as I highly recommend going to see it yourself (plus I hear it'll be coming to Croydon later in the year). But it tells the story of Mary Hussain (played by Joanna), who converted to Islam when she married and now is in her early 60s, living quietly in Dover with her husband Ahmed. Following his unexpected death, she discovers that Ahmed had a secret life just across the Channel in Calais so Mary feels compelled to find out the painful truth about her husband.
The film, which was originally due to be released last autumn, did very well at the festivals last year and Joanna personally won best actress for her role at both the Dublin and Thessaloniki International Film Festivals. She is mesmerising to watch – After Love is both beautiful and powerful, starting very softly, and gradually building to an emotional crescendo.
Anyway, enough chatting from me, let's speak to Joanna.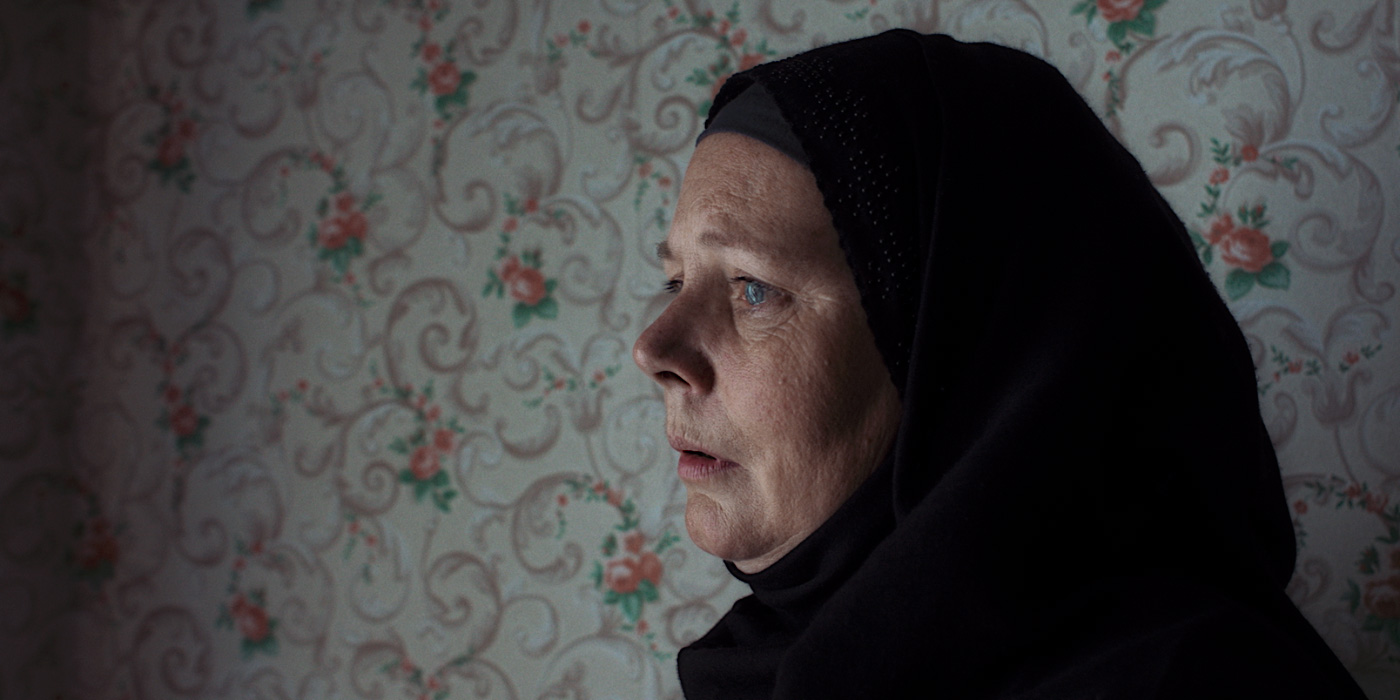 Croydonist: With already rave reviews from the critics, we'd love to hear more about the film – how would you describe After Love?
Joanna: It is kind of a psychological thriller as well as being very atmospheric and an emotional drama. So, quite an unusual mix – very watchable, and at the same time beautiful.
Croydonist: How did the role come about?
Joanna: I had to audition like everybody else. I was sent the script and thought it was brilliant – full of things that you just wouldn't ordinarily put together. It was a page turner – a really gripping story. And I thought, I would love to play this role so I went through quite a rigorous audition process, and then luckily got the part.
Croydonist: Presumably there was quite a substantial research period for the part?
Joanna: Yes, I learned a lot about Islam. I also learned a lot from the director and his mum – I spent a lot of time with his mum, as many aspects of my character are based on her. I also spent time in the central mosque in Regent's Park and did quite a lot of reading. It was really quite an intensive study.
Croydonist: What were the outstanding moments for you during filming? 
Joanna: We filmed in France with a French cast and it felt like I was inside a French film, rather than watching a French film. I've always loved French cinema, so I felt really thrilled – it was a sort of dream come true, really.
Croydonist:  When can our readers see the film in Croydon?
Joanna: It's coming to the David Lean Cinema in the Autumn, and I will do a live Q&A.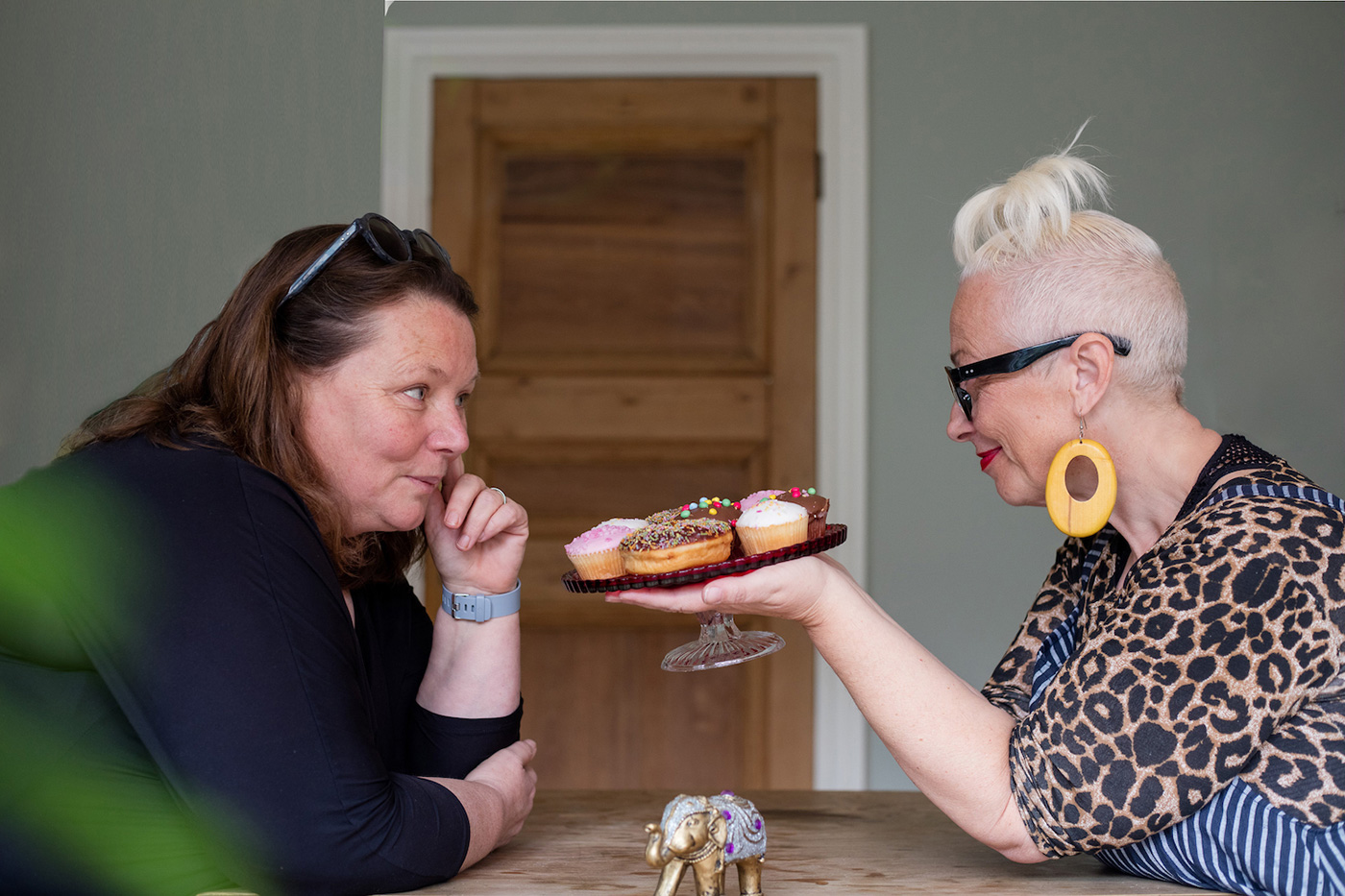 Croydonist: You have performed at Croydonites Festival in recent years – how did you get involved?
Joanna: I met Gill Manly, when we were working together on a mental health charity platform, and we then realised we live quite close to each other. I went to see her brilliant show at Croydonites – Radio Apocalypse – back in 2018. I thought Croydonites was just an amazing organisation – everything Anna Arthur puts together is so interesting because it's innovative, exciting and speaks to loads of different kinds of constituencies in a really wonderful way. I just love her creative ambition. I wanted to do something with Gill, so the following year we did a piece together – The Elephant in the Room (above), then we did an online piece this year – Tales from the Crematorium (below).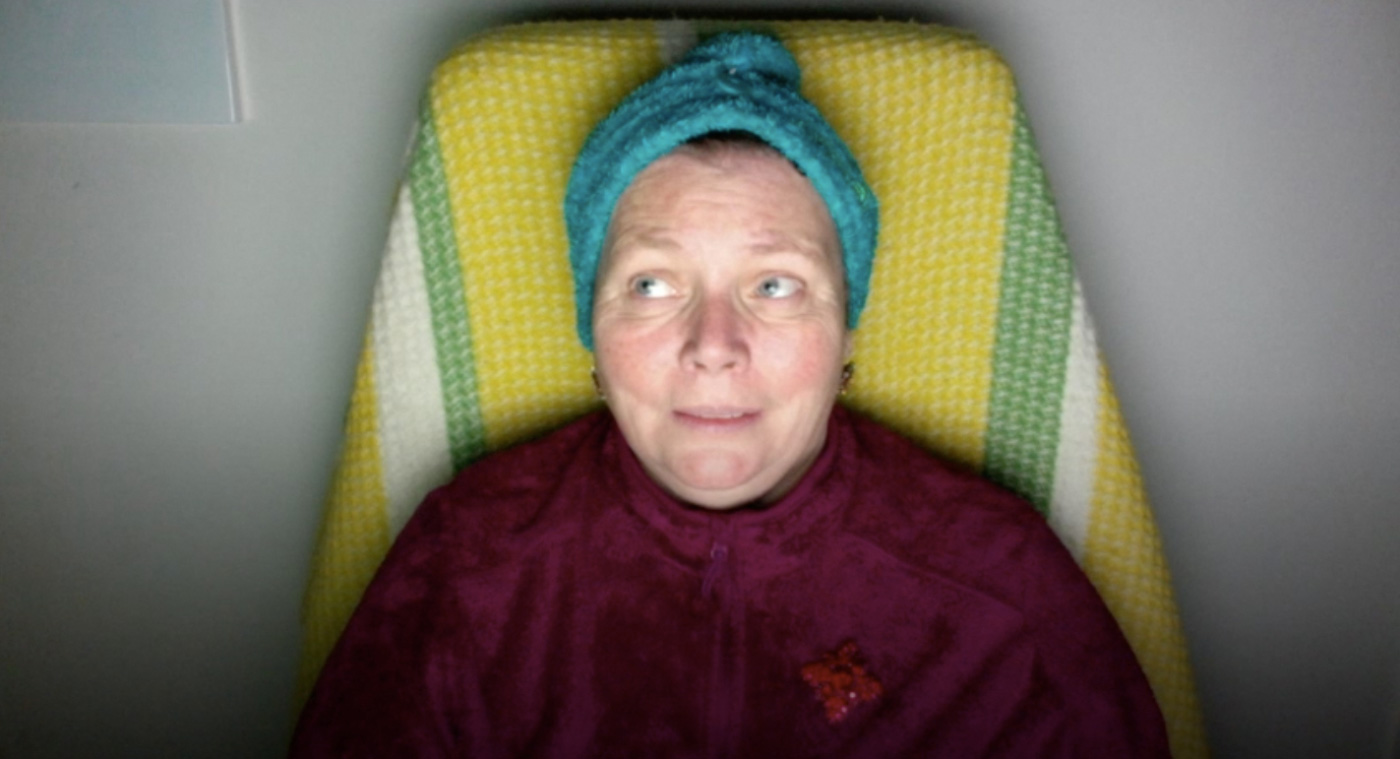 Croydonist: Our readers will primarily know you for your acting roles, but you are also a screenwriter – how do you balance acting and writing?
Joanna: Well, I try to do one when I'm not doing the other. As an actor you do get patches when you're not working and it's good to have a creative project in that time. Although it can lead to some bottlenecks – I have been in hotel rooms in the middle of the night finishing scripts whilst at the same time learning lines for the next morning, but generally it's not too bad.
Croydonist: How has the last year affected both facets of your career?
Joanna: When the first lockdown came I thought it was going to be a total disaster with big projects postponed, but actually, we set up a little recording studio at the top of our house, and ended up doing lots of voice work, all through the year, which kept the wolf from the door, and was also very enjoyable. I do the voice for a show called Dogs Behaving Badly, and also did quite a few audiobooks and a couple of adverts. It was a real year of working on voice, and at the same time I was able to get on with writing and producing and developing ideas with other people too. I did Sex Lives with Alex Roach and Jenny Duffy, which was on Instagram, and filmed at home on iPhones and iPads – it was really good fun.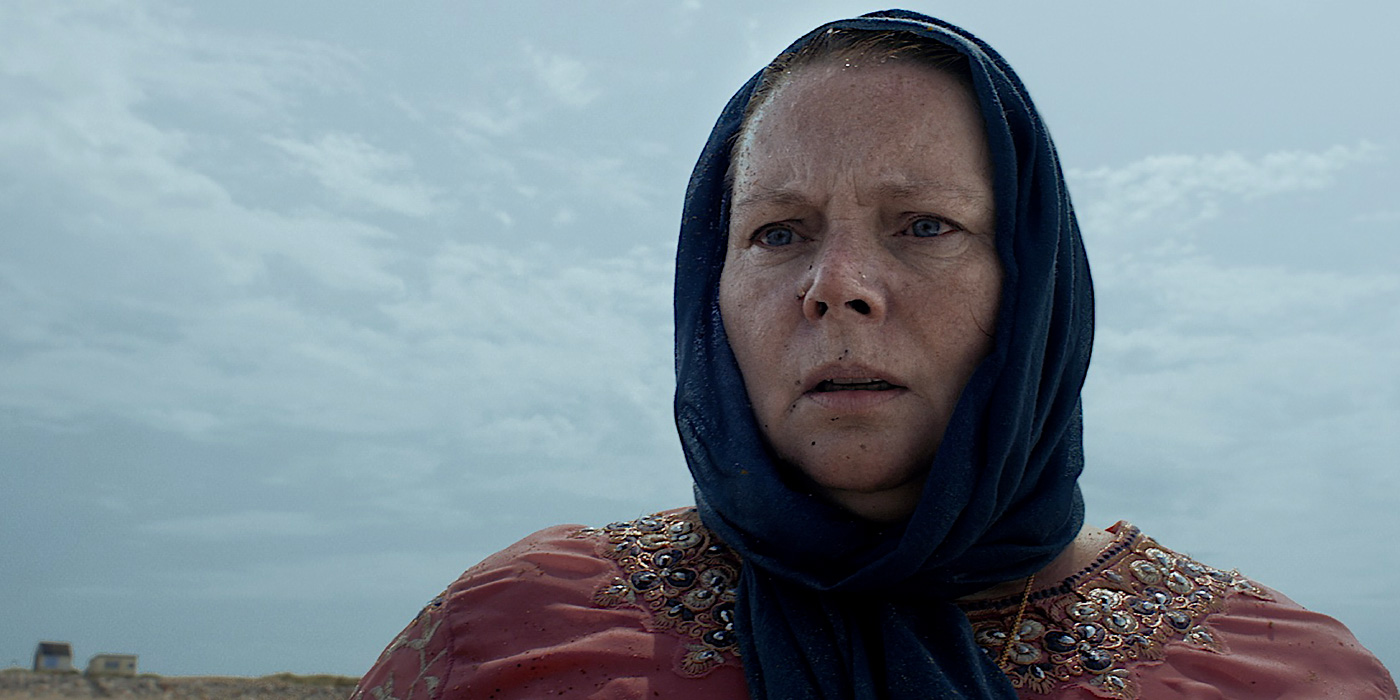 Croydonist: And how has the last year affected where you live?
Joanna: It's brought our street together very much and now we're in the process of reestablishing our residents association. I started a history group. A few of the people in the street were already in a choir, so we started singing in the street regularly. Then we started the One Tin Initiative on our street, which is a food donation scheme connected to local food banks, set up by Rowena Davis, and the COVID-19 mutual aid group to make a difference to those struggling in poverty. So, I mean none of this would have happened without the pandemic. I feel like it's been an amazing time for community action in our local area and it's brought us much closer together as a street.
Croydonist: What do you think we can do as a community to get Croydon's cultural scene back on track post Covid?
Joanna: Well I think it's about appointing the right people to bring together the best of Croydon. There are existing platforms like the Croydon Culture Network, so it's about making sure there are opportunities for people within the network to continue to talk to each other as much as possible, to share information, share resources, and share opportunities. And then crucially to help people access funding. We should set our sights on the London Borough of Culture 2023 and start supporting initiatives with a real creative and exciting vision. I've been involved a bit with Legacy Youth Zone. The creative stuff needs to start in schools and organisations like Legacy so young people have lots of opportunities in the arts. From age zero through right through to age 100 we need to join together for a cultural and creative exchange.
Croydonist: Where do you like to go in Croydon for inspiration?
Joanna: I like our parks and green spaces. Croham Hurst is close to me, and Lloyd Park. Coombe Wood, I really love. I like to try and run along the Vanguard Way. I think it's an amazing route from East Croydon station. I have been running it in stages – I started at East Croydon Station and I've got as far as the M25 now. In the other direction I've been running along the Wandle on the Wandle Trail, which I think is incredible as well – there are only something like 264 chalk streams in the world and we've got one of them, which is pretty special. And you can walk from Waddon ponds, through to Wandsworth on that route.
Croydonist: What's next for you this year?
Joanna:  I'm doing the Larkins at the moment which is for ITV and is the reboot of the Darling Buds of May, where I'm playing Ma Larkin.
And then after that I'm going to be doing Gentleman Jack, series 2. It's quite a small part but it's a really important one because the character appears a lot in the diaries. I'm excited about it as it's an absolutely brilliant programme. It's just such a miracle that those diaries have survived 200 years, that they've been decoded and that Sally Wainwright has done the extraordinary job of turning them into a brilliant globally successful series – telling a story that hasn't been told as well – about the history of the lesbian community.
So that's basically the plan for the rest of the year.
Croydonist: Thank you Joanna, it's been a pleasure chatting with you. 
After Love images courtesy of BFI, other images courtesy of Croydonites. 
Posted by Julia