What has powered a lot of us through Covid? Well if you're like me, it's coffee. I've been rather dismayed in the last year when some coffee shops stopped serving me coffee in my reusable cup because of the hygiene risk. I think the climate crisis has slipped down a lot of our personal agendas for obvious reasons, and it's not been as easy to filter out single-use plastics from our groceries, but as we look ahead to a life out of lockdown, I for one will be getting right back on it, as the climate crisis definitely hasn't gone away.
If you're a regular reader you may have been following our Croydonist climate series, where we look at some of the things businesses and individuals do in Croydon to help combat the climate crisis.
This week we chat with inspirational business owner Veena Isoaho about running a climate-smart coffee company. Coromandel Coast (named after the area in southern India) sources and roasts sustainably-grown speciality coffee beans from India, working directly with small-holder farms ensuring a higher than average income generation for the farmers. All their packaging is also plastic-free, and they are aligned with the UN's Sustainable Development Goals, which is no mean feat (you'll see when Veena explains). Veena's business has grown from a one-woman band in 2018 to now being a female led profit-for-purpose business with their first coffee shop in Sanderstead and another about to open in Chipstead.
Coromandel Coast is also celebrating International Women's Day next Monday through a collaboration with some of our talented Croydon makers. We hear about Veena's coffee story from Chennai to Croydon, her tips for drinking climate-smart coffee, and more about their IWD giveaway.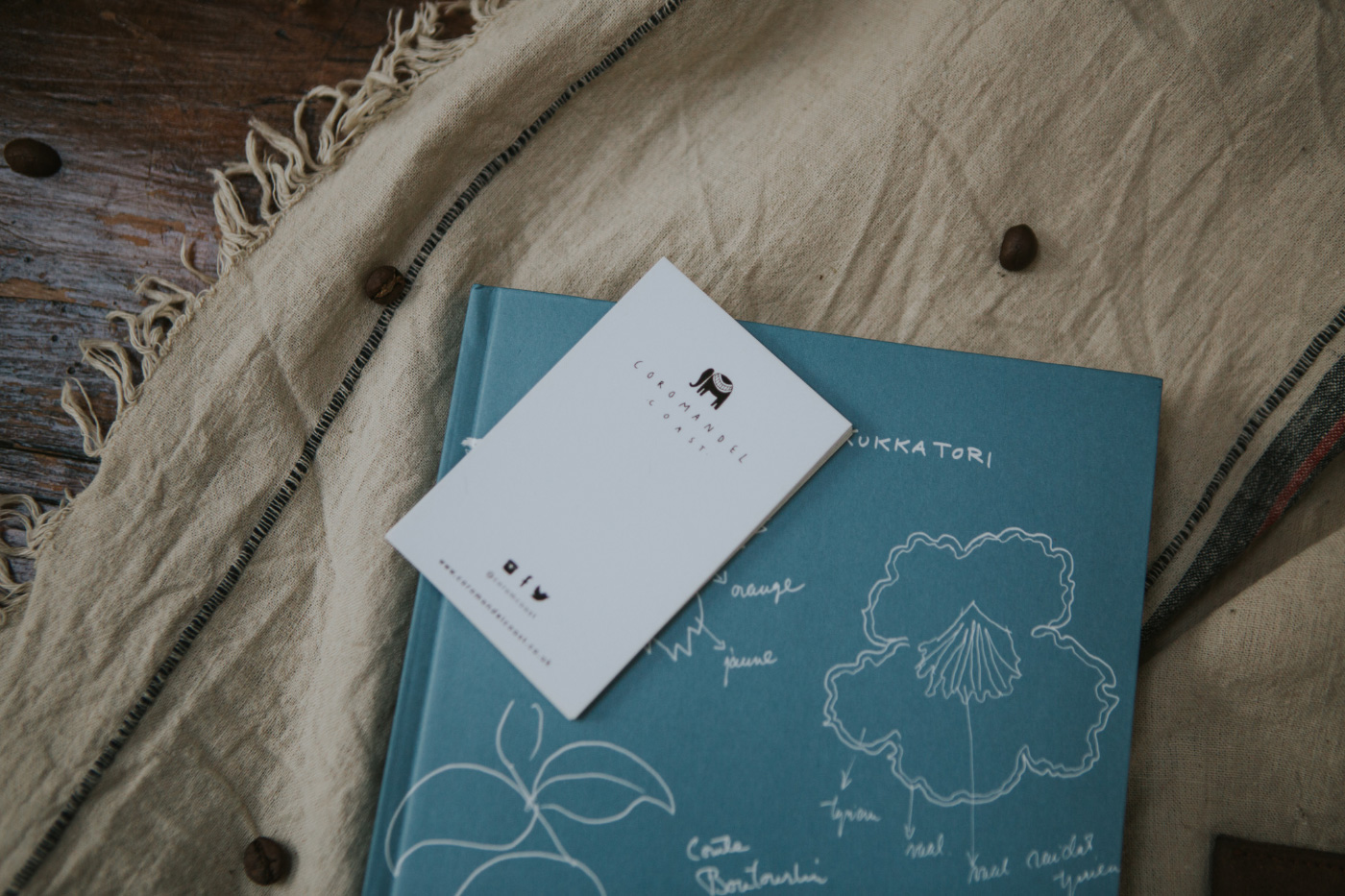 Croydonist: First of all are you a Croydon native or convert and what area do you call home?
Veena: I moved to the UK from India in January 2009 and have been a resident of South Croydon since June 2009. So, I guess I am a Croydon convert? My first home will always remain in India as that's where my parents and siblings are. I still hold an Indian passport. I'm lucky to call Croydon my second home. I love the diversity, the imperfections, the brutalist architecture, the graffiti, the open spaces – I love it all.
Croydonist: Tell us about how Coromandel Coast came to be.
Veena: Like the UK, India is a tea-drinking nation. Though in southern India where I grew up, coffee is embedded in our culture. As part of her morning ritual, my grandma would lovingly prepare our morning 'kaapi' in an heirloom filter. The sweet, rich taste is something I remember looking forward to. In the height of summer, we would escape the stifling heat of Chennai, the largest city on the Coromandel Coast, where I hail from, to the 'ghats'. The Ghats are two converging mountain ranges in south-eastern India where coffee grows. I have fond memories of meandering through these lush coffee plantations.
Fast forward to 2014, I walk hand in hand with my husband on Brick Lane and walk past a huge poster that reads 'London Coffee Festival'. We were intrigued and we bought tickets at the door. I was fascinated and amused by the festival as coffee was made to look grander than what it meant to me back then. I was a tad disappointed too, as I couldn't find anyone doing Indian coffee and wondered why.
In 2015, while on maternity leave, I dug deep and learnt so much about coffee – the good and the bad. I met some passionate folks doing some inspiring work with coffee farms in Africa and South America.
I also learnt that shade-grown agroforestry, an age-old farming practice where crops like coffee and cocoa are grown under shade-providing forest trees is still the only way coffee is grown in India. And that this method is not only climate-smart, but it makes the flavour profile unique too.
In the latter half of 2017, I set up Coromandel Coast and began trading in April 2018.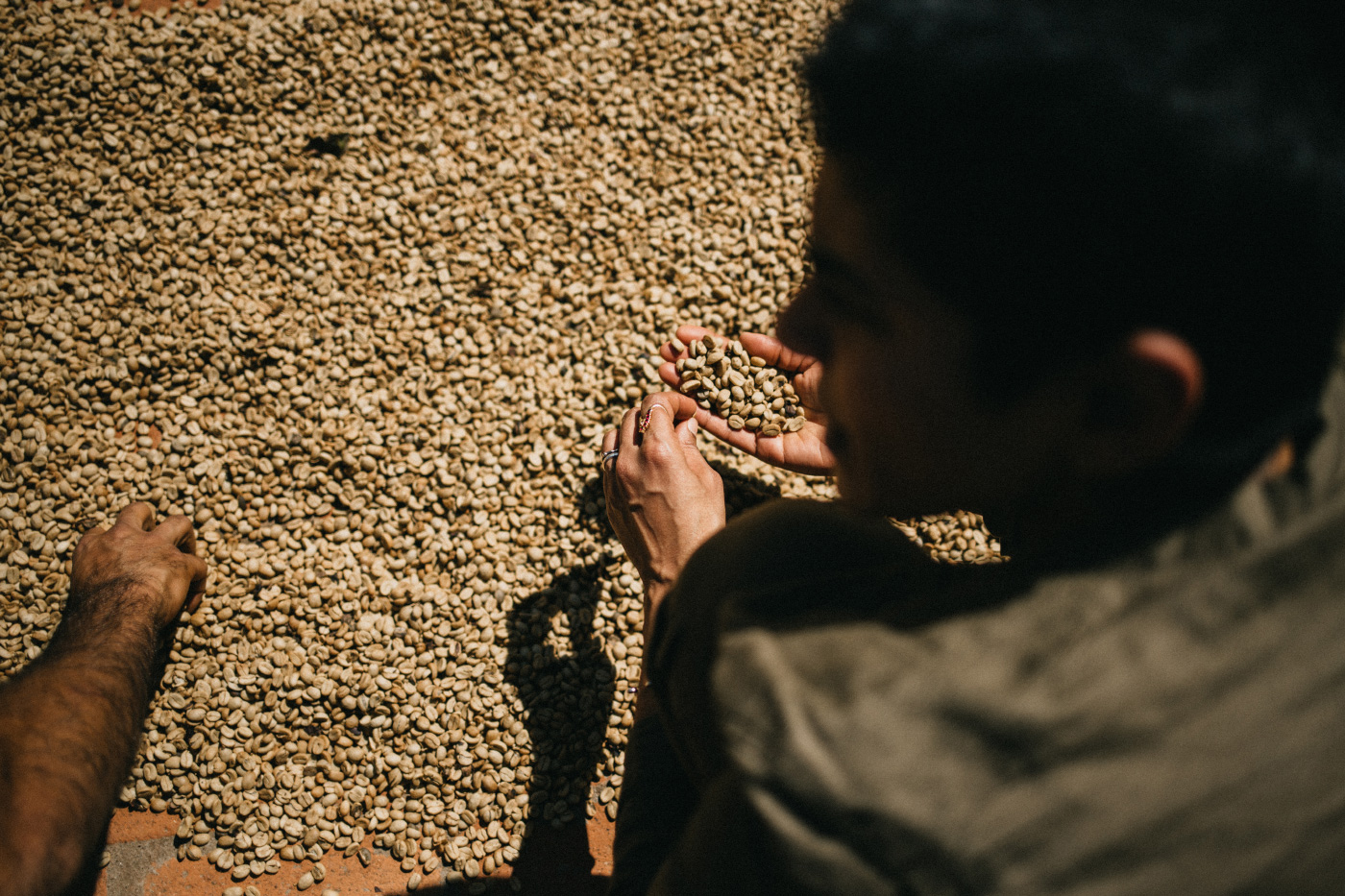 Croydonist: Who are the faces behind Coromandel Coast?
Veena: Until very recently it has been a one-woman company where I don several hats from roaster to chief purpose officer.
I have a slightly bigger team now. Our shop In Sanderstead is fronted by a yoga teacher cum barista, Jacc, who is supported by Julia and Megan on the weekends.
One of our loved and loyal customers Katie recently joined us to help us with brand outreach. With our new shop cum roastery scheduled to open in March, my husband will be hopping on board too which I'm excited about.
Coromandel Coast would not exist without our partner farmers, Komal, Vishal and their wider team, from whom we directly source our beans.
Croydonist: Where in Croydon are you based?
Veena: The business is based south of the borough in Sanderstead. Our coffee shop, FILTR by Coromandel Coast looks on to Sanderstead Recreation Ground. We are currently upgrading our roastery and moving it into our second coffee shop on Chipstead Station Parade. We have got grand plans for this space and looking forward to being a part of the community there too.
Croydonist: When did you open FILTR?
Veena: FILTR opened on 2 November, 2019, though opening a coffee shop was not always the plan.
Motherhood is an isolating experience, and with no family here in the UK, I felt lonelier than most mums. From 2015 to 2017, that is, from idea to inception stage, I survived on (really) bad coffee. Though there is a high-street chain on the parade, I craved for a space that offered great-tasting coffee in an uplifting setting.
On playdates, I would speak to other mums and sensed there was an unmet need. Thus, FILTR was born.
The timing wasn't the best with a lockdown imposed soon after, but we've forged ahead despite all the challenges and grown from strength to strength. We have added a fine food section and a zero-waste refillery.
Plans include doing up the back garden and also offering 'fika', our take on the afternoon tea, alongside delicious coffee-based cocktails.
Croydonist: How do you align your business with the UN's Sustainable Development Goals?
Veena: The two countries that gave us all the gift of coffee, Yemen and Ethiopia, are both at risk of a humanitarian catastrophe. Many other coffee growing countries like Rwanda, Uganda and Guatemala are severely impoverished too. On the other hand top producers like Brazil, Colombia and Vietnam are producing record levels of coffee through mono-crop farming by razing rainforests and pumping harmful chemicals. This over-production reduces the commodity price of coffee making coffee cultivation a loss-making affair for small-holder farmers elsewhere in Africa and Central America.
Climate-change and disgracefully low commodity price is putting coffee in crisis. And the only way to rescue coffee is to not only ensure farmers are paid a profitable price but also invest in rural projects that achieve the UN's SDGs in these communities.
At Coromandel Coast, we carefully select these projects via Buy1Give1, a platform that helps us embed charitable giving into our business model.
Croydonist: How do you measure sustainability in your business?
Veena: We measure sustainability in terms of 'units of impact'.
We have supported 53 projects to date. Each of these projects is tailored to specific SDGs.
In January, for example, we supported a project that provided trauma counselling for orphans In India. This project contributes to SDG 3 (Good Health and Wellbeing) and SDG 10 (Reduced Inequalities).
Another project we have supported provides clean-water access to families in Tigray, Ethiopia. This project contributes to SDG 3(Good Health and Wellbeing), 5 (Clean Water and Sanitation) and 11 (Sustainable Cities and Communities).
We then maintain an impact scorecard that tracks the number of impacts we've had through these projects. We add to it the number of pieces of plastic we've removed from circulation as all our packaging is plastic-free. And finally, the area of deforestation prevented as all our coffee is shade-grown.
As opposed to sun-grown/ mono-crop coffee, our coffees are intercropped with native forest trees just as nature intended. So, there is no deforestation involved.
All in all, we have created 375,369 units of impact to date.
Going forward, we'd be tracking the number of plant and animal species housed by our partner farms as well as kilograms of coffee waste re-purposed.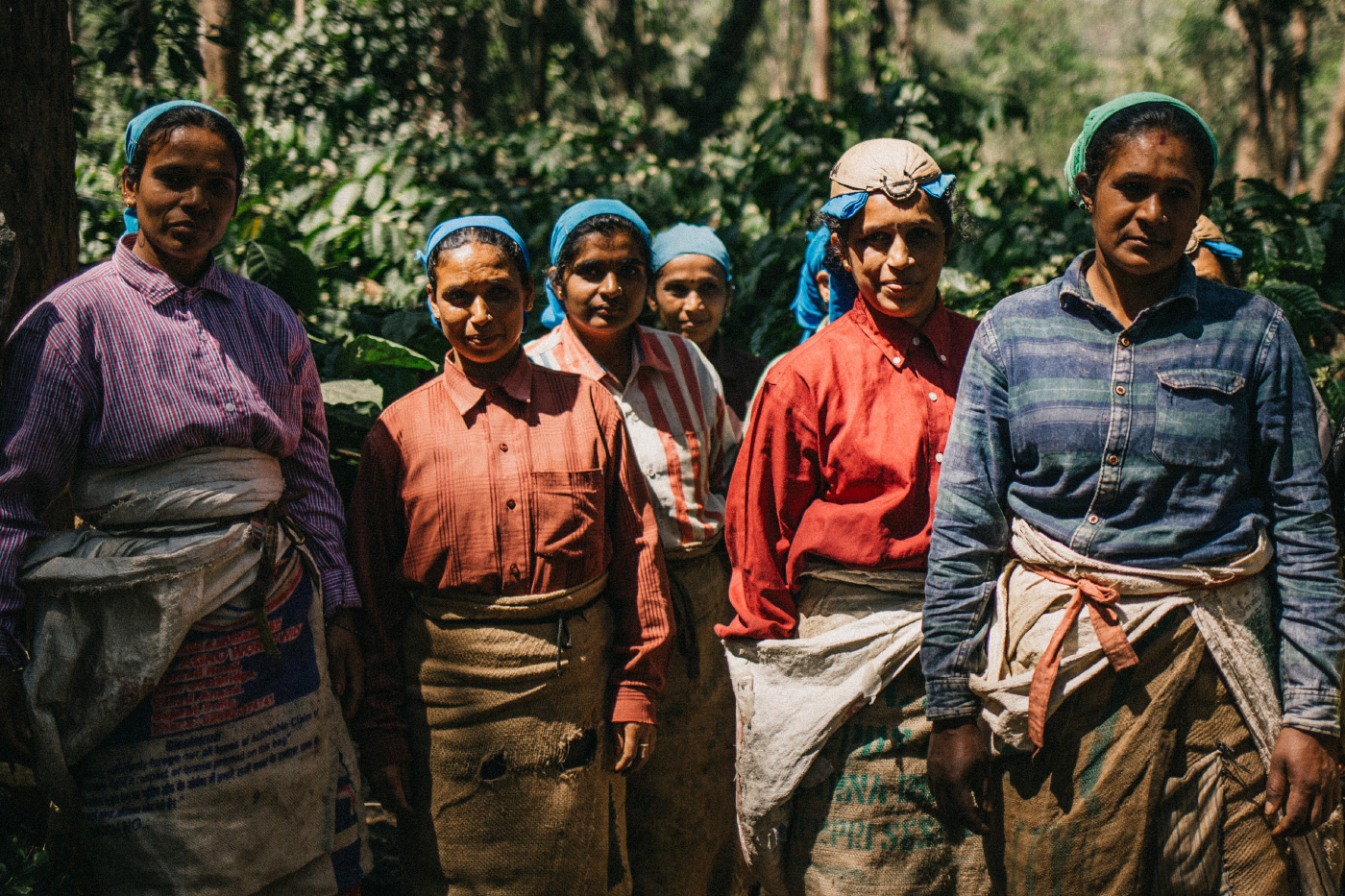 Croydonist: What three things would you encourage Croydon coffee lovers to do to help minimise their impact on the planet?
Veena: Brew coffee at home (but stay away from single-use pods!). Simple methods like pour-over can be a mindful ritual and over a period you can save quite a lot of money too.
Buy sustainably grown speciality coffee. Look beyond the usual certifications. If coffee costs £3.50/bag it is hardly traded fairly.
And if going to a coffee shop, switch to a reusable cup.
Globally, over 2.25 billion cups of coffee are consumed daily. All these simple sustainable coffee habits can make our planet habitable for generations to come.
Croydonist: Tell us about your creative collaboration for International Women's Day.
Veena: A central theme of IWD 2021 is to choose to seek out and celebrate women's achievements. All too often us women doubt our talents and accomplishments. And to top this, the pandemic has magnified all existing gender inequalities.
So, we wanted to do our bit to celebrate and amplify the work of the incredibly talented female designer-makers in Croydon. We've teamed up with Hilda Carr, Samantha Warren, Carly Latteman, Kate Marsden, Laura Wells and Rosie Naismith and will be running a giveaway across our socials to tie in with IWD on 8 March. Do keep an eye on our Instagram @filtr_coffee and @coromcoast for details of the giveaway.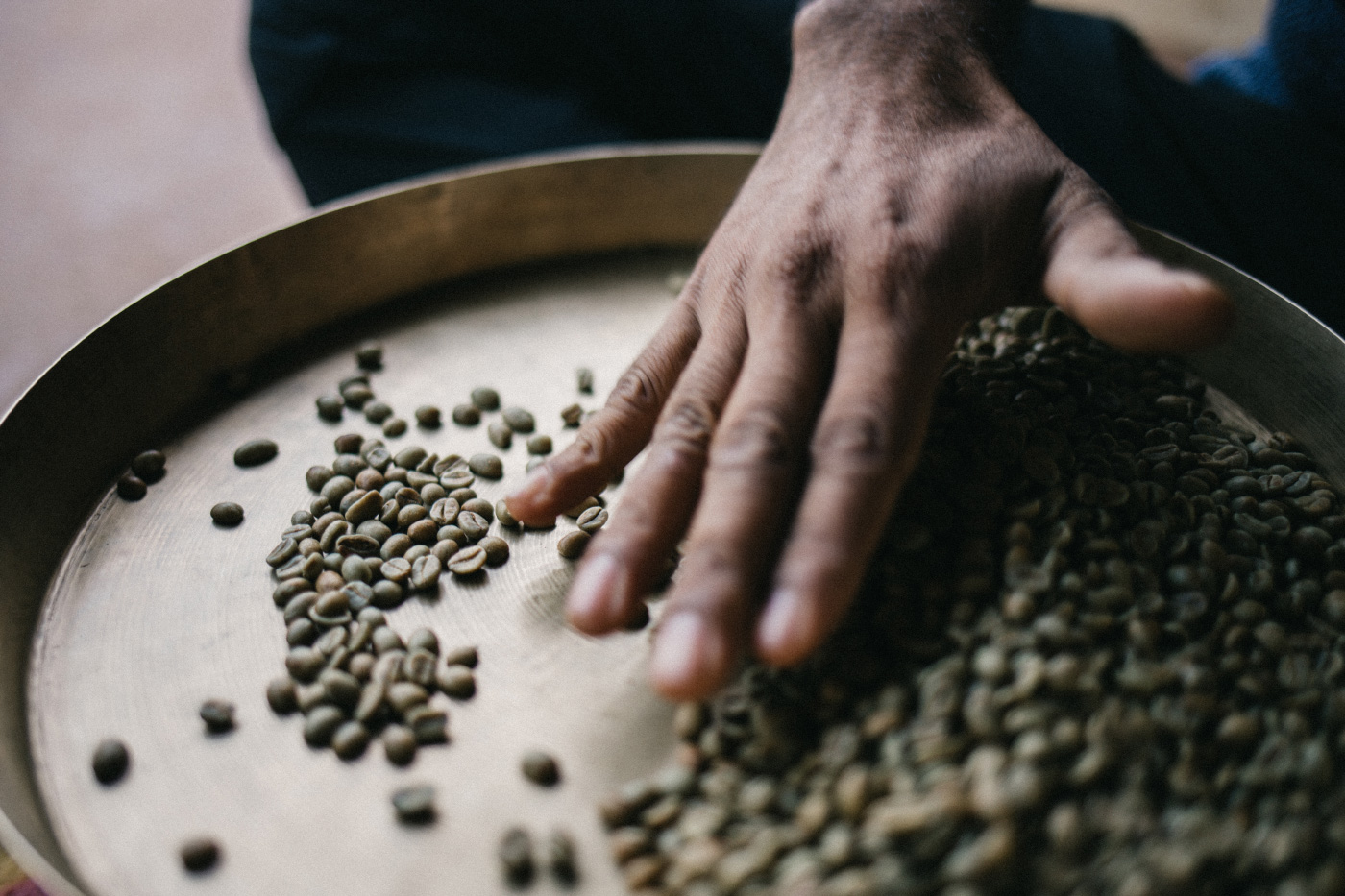 Croydonist: Where in Croydon inspires you?
Veena: So many places to choose from. It would be hard to pick one.
There is something raw and real about West Croydon and Surrey Street Market that makes me feel alive. Plus, I can shop for wonky fruit and veg plastic-free just as I would in India.
There's also so much creative energy all around the borough – from art-deco and brutalist architecture to stunning street art. And of course, lush woodlands and bright green spaces to help you pause and calm your senses.
But if there is one place that truly inspires me, that would be Croham Hurst. It's abundant with all sorts of life-forms and the views from atop are breath-taking. Plus, it's steeped in history. I must admit I do love the past though I tend not to dwell in it .
A big thank you to Veena for chatting to us about running a sustainable responsible business. We can't wait to visit FILTR when lockdown ends to try one of their coffee-based cocktails. You can follow Coromandel Coast on Instagram, Twitter and Facebook and their coffee shop FILTR on Instagram and Facebook.
Images courtesy of Coromandel Coast. FILTR coffee shop image by @eustyna
If you missed the other features in our Croydonist climate series you can read them below.
First in our Croydonist climate series was fashion, with Croydon Community Clothes Exchange – read it again here.
Second in our Croydonist climate series was travel, with eco-conscious luggage brand OneNine5 – read it again here.
Third in our Croydonist climate series was pets, with eco pet food brand Scrumbles – read it again here.
Fourth in our Croydonist climate series was art, with Tina Crawford's 'What a Waste' exhibition – read it again here.
Fifth in our Croydonist climate series was shopping, with refill shops 'Pedrick's Zero Waste Shop' and 'Roots & Cycles' – read it again here.
Sixth  in our Croydonist climate series was party gifts with Plastic Free Party bags – read it again here.
Seventh in our our Croydonist climate series was eco textile plant pot brand Knttd – read it again here.
Posted by Julia