If you're a regular reader you'll know we are running a series of Croydonist features on the climate, where we look at some of the things businesses and individuals do in Croydon to help combat the climate crisis.
For our tenth feature we chat with Norman Mine who is a founder of Norwood JunkAction, a new eco-community art project in South Norwood that deals with the issues of litter by turning it into art. This week they launched their crowdfunding campaign to further develop the project.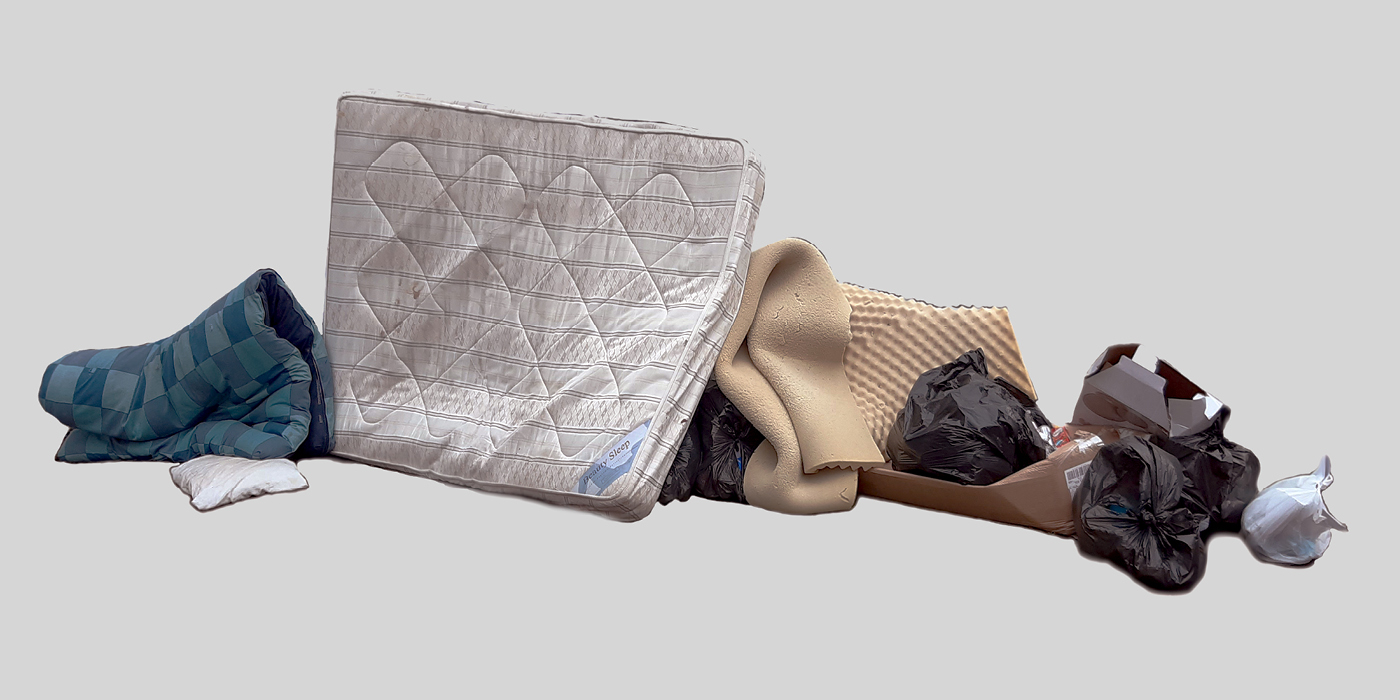 Croydonist: First of all are you and the JunkAction team Croydon natives or converts and what areas do you call home?
Norman: To me the JunkAction team is made up of every amazing human being who has been helping, advising and inspiring the project since its inception, contributing either with a one-off conversation or as a long-term commitment. It would be hard to list them all as there are so many.
However to mention a few, Violetta, who is the founder of the Litter Picking Friends of South Norwood (the group of volunteers we are working with) is originally from Chile and has lived in South Norwood for nearly 30 years. Isaac, who is volunteering for the project was born in South Norwood, Teresa is from Spain and moved here ten years ago. I am Italian and have been in London for more than 17 years. Last year I moved to South Norwood, a place I can proudly call home.
We are a mixture of Croydon natives and Croydon converts – people who have lived in South Norwood for many years and others, like myself, who have just moved here a few years ago.
One of the greatest things about Norwood JunkAction is that it reflects the diverse demographic that makes South Norwood a special place to be.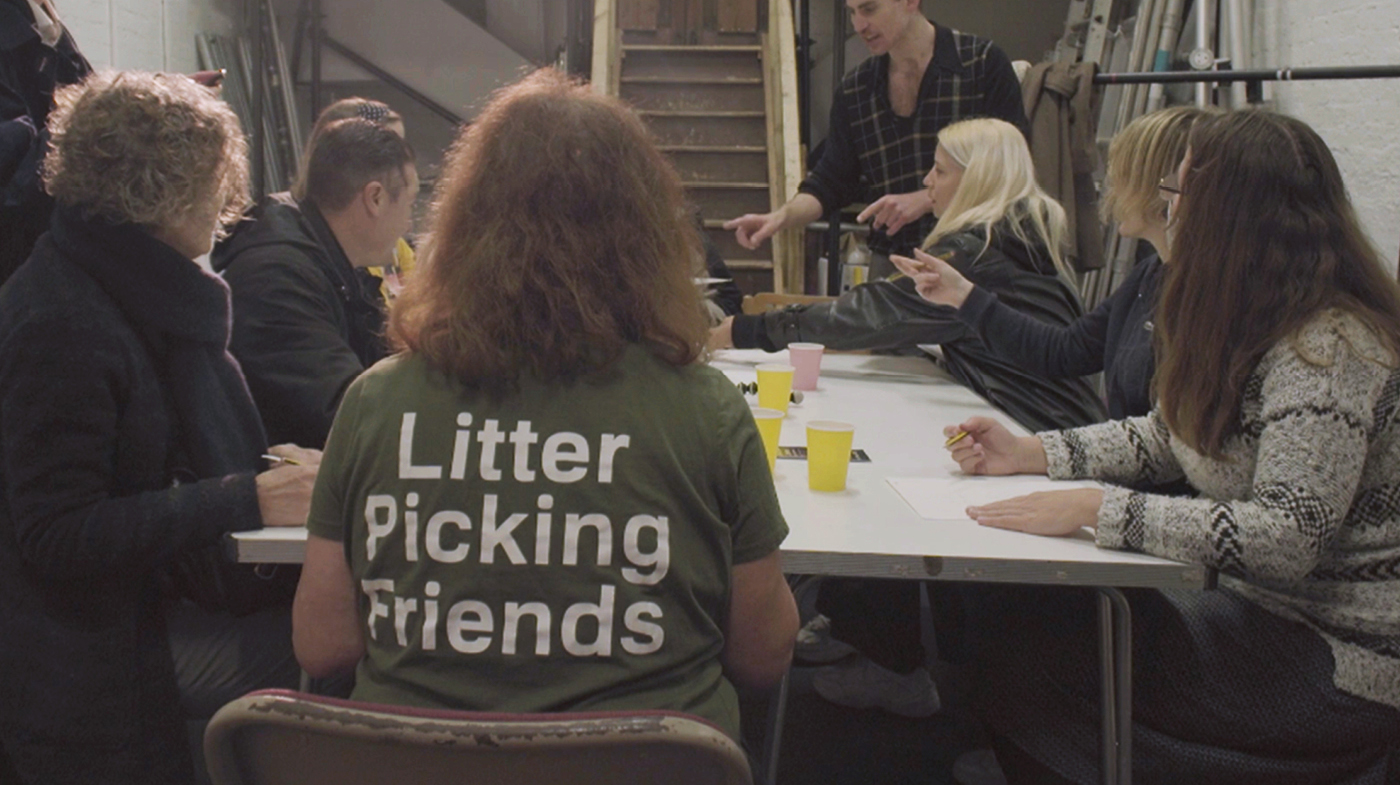 Croydonist: Tell us a bit more about Norwood JunkAction?
Norman: Norwood JunkAction is an eco-community art project that aims to address the issues of street pollution by transforming litter into an artwork and exhibiting it in the same street it was found.
We work closely with local volunteers such  as The Litter Picking Friends of South Norwood – a group already actively engaged in keeping the neighbourhood clean.
The Litter Picking Friends of South Norwood was initiated by Violeta, who is a street champion for the Croydon Council, and it has gained more popularity and volunteers during the lockdown. Today the number of volunteers is an average of 20 people collecting 2-3 bags of rubbish on a daily basis.
Norwood JunkAction will offer participants a two-month free studio space to bring their collected litter and turn it into an artwork. This process will be facilitated through a series of workshops run by the participants themselves as well as by local creatives. Together we will present this artwork in a three day open-air art festival in late summer 2022.
By using art-based activities Norwood JunkAction aims to generate an educational platform for its participants and members of the public. The studio practice and the Festival are an opportunity to create an intersection between a cultural local organisation and its community. Our aims are to raise awareness about the fly-tipping and visibility to the many volunteers and their personal narrative; ambition and ideas to promote conversations and knowledge about collective responsibility; and to inspire a sense of belonging and pride.
Croydonist: How can our readers get involved?
Norman: Although we are starting a crowdfunding campaign and donating money is an essential step to make this project happen, there are many other ways in which people can support and get involved with Norwood JunkAction. Perhaps by becoming a litter picking volunteer or taking part in the studio practice and final exhibition and festival, as well as becoming part of the team or simply by sharing the project and its cause on their social channels and through word of mouth.
Simply sign-up to the newsletter on our website here and you will receive updates.
If you would like to donate, visit our crowdfunding page here.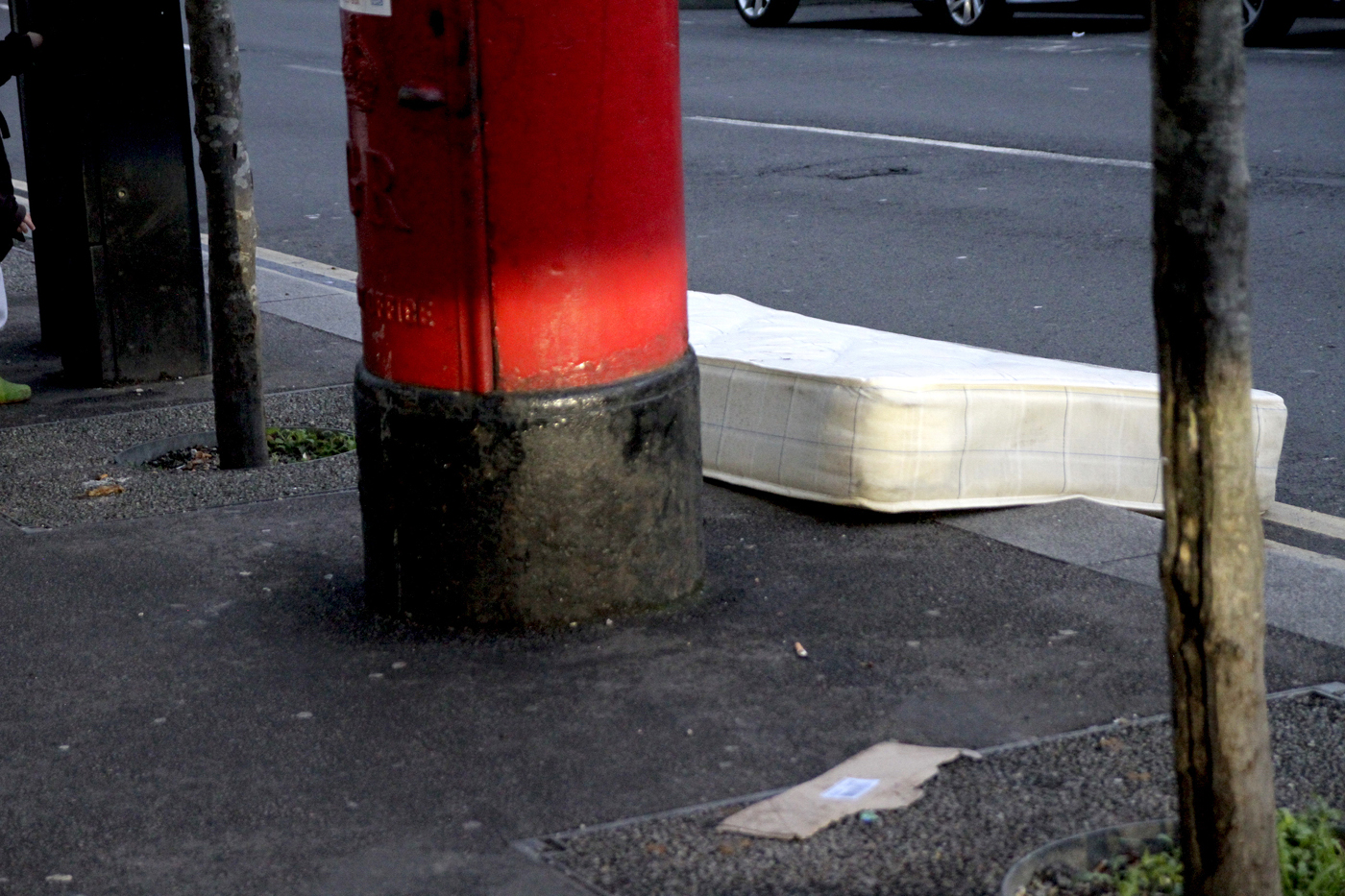 Croydonist: Do you and the team have backgrounds in sustainable business?
Norman: Norwood JunkAction is an environmentally sustainable initiative aiming to reduce carbon emissions by recycling waste material.
Norwood JunkAction is working in consultation with Julie's Bicycle – a leading global organisation that bridges the gap between environmental sustainability and the creative industries.
Through their training sessions, resources and with the aid of their creative green tools we will be able to collect information related to our activity covering energy, water, waste, travel and audience travel and installation management.
Croydonist: Why are you starting the art project now?
Norman: This project started 6 months ago out of a personal and a genuine desire to make sculptures out of discarded materials to raise awareness around the issue of fly-tipping in my local neighbourhood.
Since then it has grown into an eco-community art project that involves coworking and an on-going conversation with a group of local volunteers, members of the community, local institutions, organisations, businesses and Croydon Council.
The project is happening now because of the wonderful, genuine and unexpected local support growing around its participants and community's needs. The project is evolving now because there is a need for it; there is a strong feeling of discontent and disappointment amongst people in the neighbourhood, a lack of trust in institutions and how they deal with real everyday struggles and problems. People are tired and are seeking change as "something different to look forward to" after the pandemic.
We need to believe that these last two years have not gone wasted but instead provided us with more tools to bring about real change.
Many members of the group have spoken about the struggle they have faced during the lockdowns and still face today, whether it is financial or mental health-related; they often compared litter picking to a meditative activity, "something that grounds you because it makes you more aware of yourself and others by picking their discarded materials".
Litter picking is not only about picking litter; it's an action that sets a strong bond and exchange with the community, the environment and to oneself.
Through litter picking, workshops, studio visits, art-making and a three day festival, Norwood JunkAction will make these conversations and stories visible to its community.
The Art-sculpture on the street will be environmental advocacy that promotes conversations, educates and inspires a sense of empathy, responsibility and care.
The pandemic has brought to the surface the broken aspect of our society and ourselves, which we were too busy to think of or rather not think of.
We are still in the process of recovering from these last two years and already witnessing worldwide disasters.
Today more than ever we need projects that bring positivity, playfulness, hope, and help us to exercise empathy with one another, our community, our environment to ourselves.
We need projects that remind us of the value and the benefit of art and art activities to heal and grow both individually and collectively.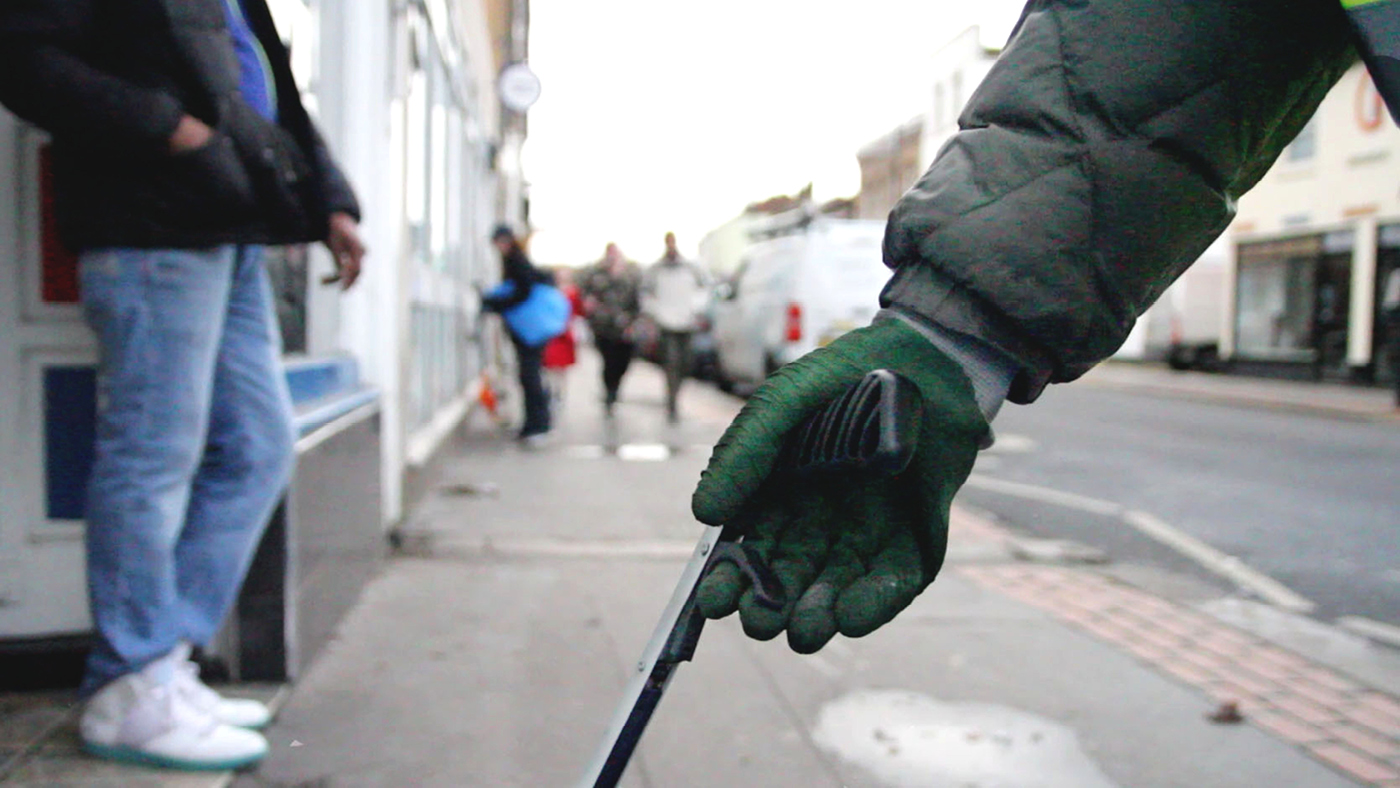 Croydonist: We understand from your social media that you're running workshops – can you tell us more about them?
Norman: The workshops are an opportunity for volunteers/participants to develop artistic and practical skills along with their picked litter, the themes will vary depending on the artists/person who will run them.
We are open to multitude of approaches as long as it helps stimulate the participants to develop their critical thinking and creative approach to their volunteering work and fosters an imaginative and playful outcome.
These workshops play a vital aspect in Norwood JunkAction. Besides helping participants to develop and exercise their creativity and inner artistic skills, it will help them to build transferable professional training, skills and confidence to construct and deliver workshops on their own in the future, once the project is over.
Participants will also be invited to run workshops themselves. These workshops provide a source of income to both participants/volunteers and external visiting artists.
The external workshop leaders/mentors will be selected through local organisations such as Turf Projects, Conditions Studio and a series of weekly open calls promoted on Norwood JunkAction social media. The projects prioritise local artists from disadvantaged backgrounds as well as creative people who have been financially and creatively affected by Covid.
We have now begun conversations with the Samuel Coleridge-Taylor Centre, a youth centre in South Norwood with the hope of having young people engaged within the workshops and the project.
Hence an opportunity to engage the young generation to be sensible regarding flying tipping, the environment and their community– while exercising their creativity and communication skills in a fun and comfortable environment.
The workshops will be a tool to reach young people in the community, inspiring care for our planet in future generations, equipping them with skills to take action in their local community.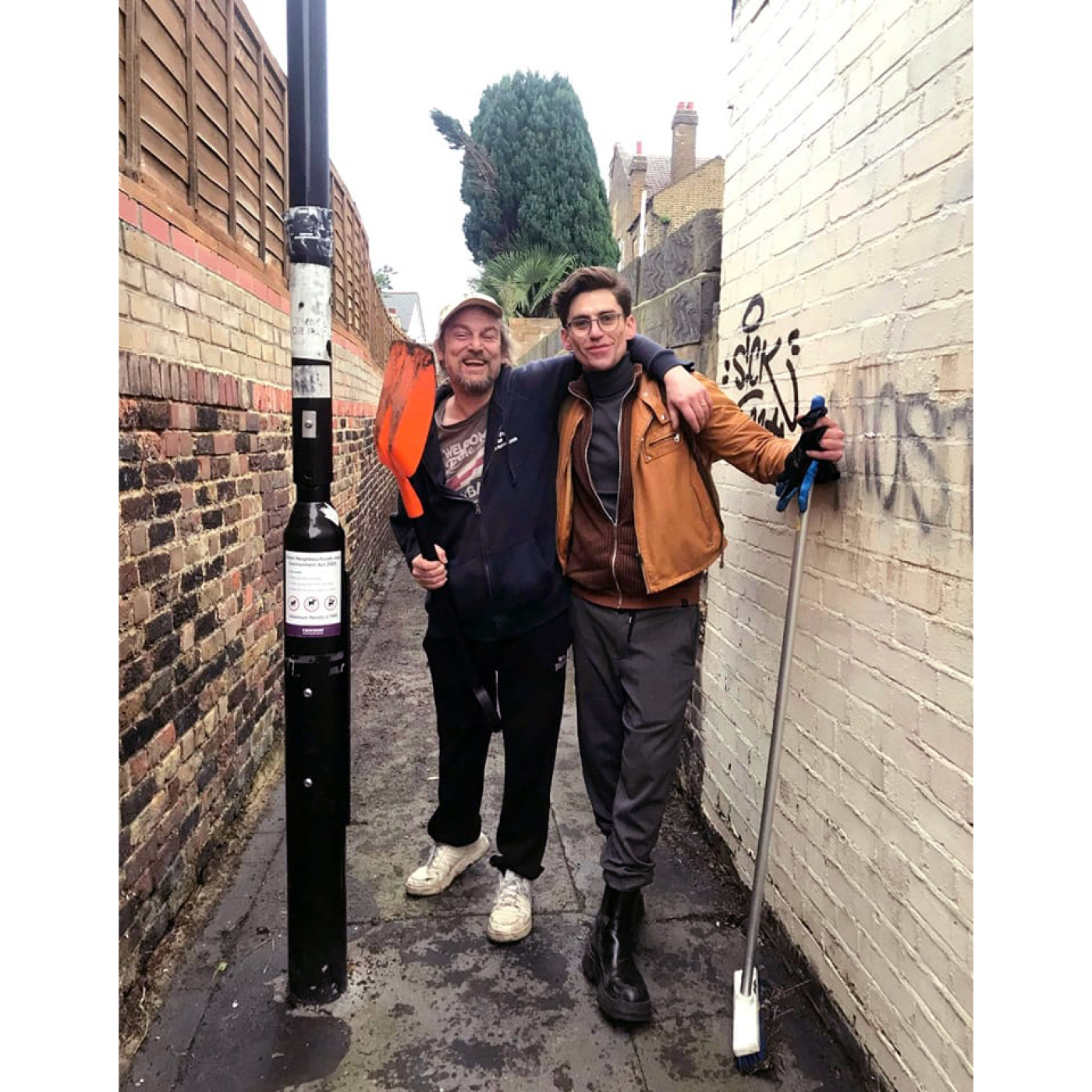 Croydonist: Where is Norwood JunkAction based?
Norman: So far we are running workshops in the space provided by Stanley Arts, who have kindly supported the project from the very start. Once the funding is secured, we are looking to rent a studio space which will be large enough and with the right facilities. The studio space will host workshops and studio visits. There are few places we have in mind which are located in South Norwood.
Croydonist: Where will you be exhibiting the outcomes of the project?
Norman: The art sculptures will be exhibited in South Norwood, the locations will be determined at a later stage together with the volunteers, members of the projects and the Croydon Council to ensure all the Health and Safety procedures are followed. There will be an art trail map available on our website for readers to download and trace where the sculptures are placed, the materials they are made from and who made it.
Croydonist: What three things would you encourage Croydon residents to do to help minimise their impact on the planet?
Norman: When we talk about waste and pollution we should talk about consumerism. When we buy a product or travel we should consider how our actions impact the environment. This conversation needs to start in our households and amongst people we know.
We should always bear in mind that none of us were born with green knowledge and it is important for us to know that we can educate and help each other to improve the way we function on our planet.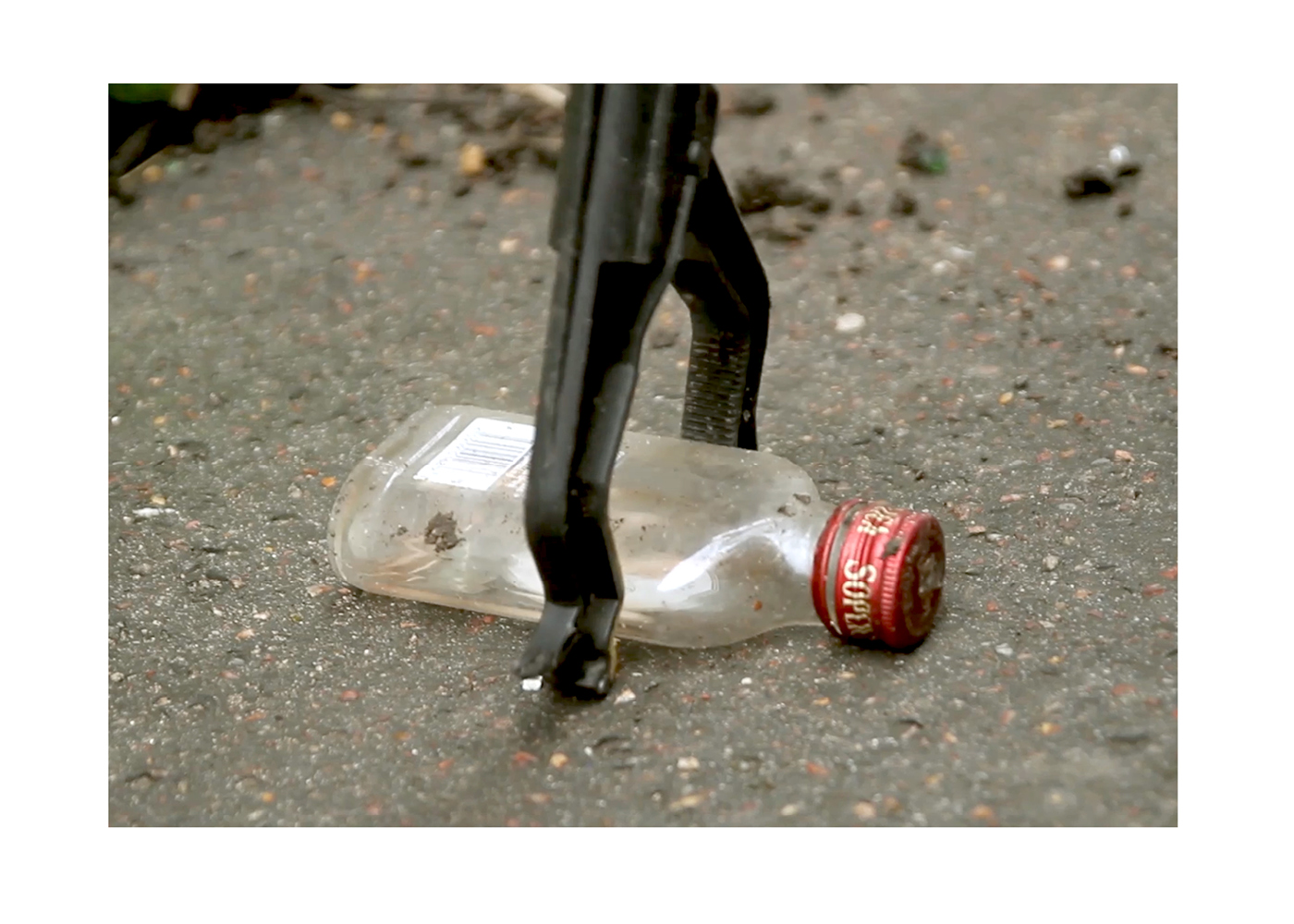 Croydonist: Where in Croydon inspires you?
Norman: I live close to the South Norwood Recreation Ground, there is where the idea of the project started. I was at once demotivated by the amount of rubbish and litter dumped on the ground, yet amused by the cuteness and cosiness of the place.
The park has a playground area with tables and benches which is most of the time very busy with kids and families. Very often, despite having bins around, the area is covered with all sorts of litter and organic waste.
It is sad to pass by the playground and see that no one seems to care?
How do we expect the new generation to think and act differently if we (adults) normalise this kind of environment?
Despite feeling frustrated when passing by the playground, I also feel inspired and motivated in making a change and to use the tools available to me to do so.
Thank you to Norman for chatting with the Croydonist. Find out more about Norwood JunkAction on their website and follow them on Instagram. You can donate to their crowdfunding campaign here. 
On 9 April the JunkAction team will be at the Clock Tower Market in Norwood Junction – it is an opportunity for people to meet the team face to face and learn more about the project.
Images courtesy of Norwood JunkAction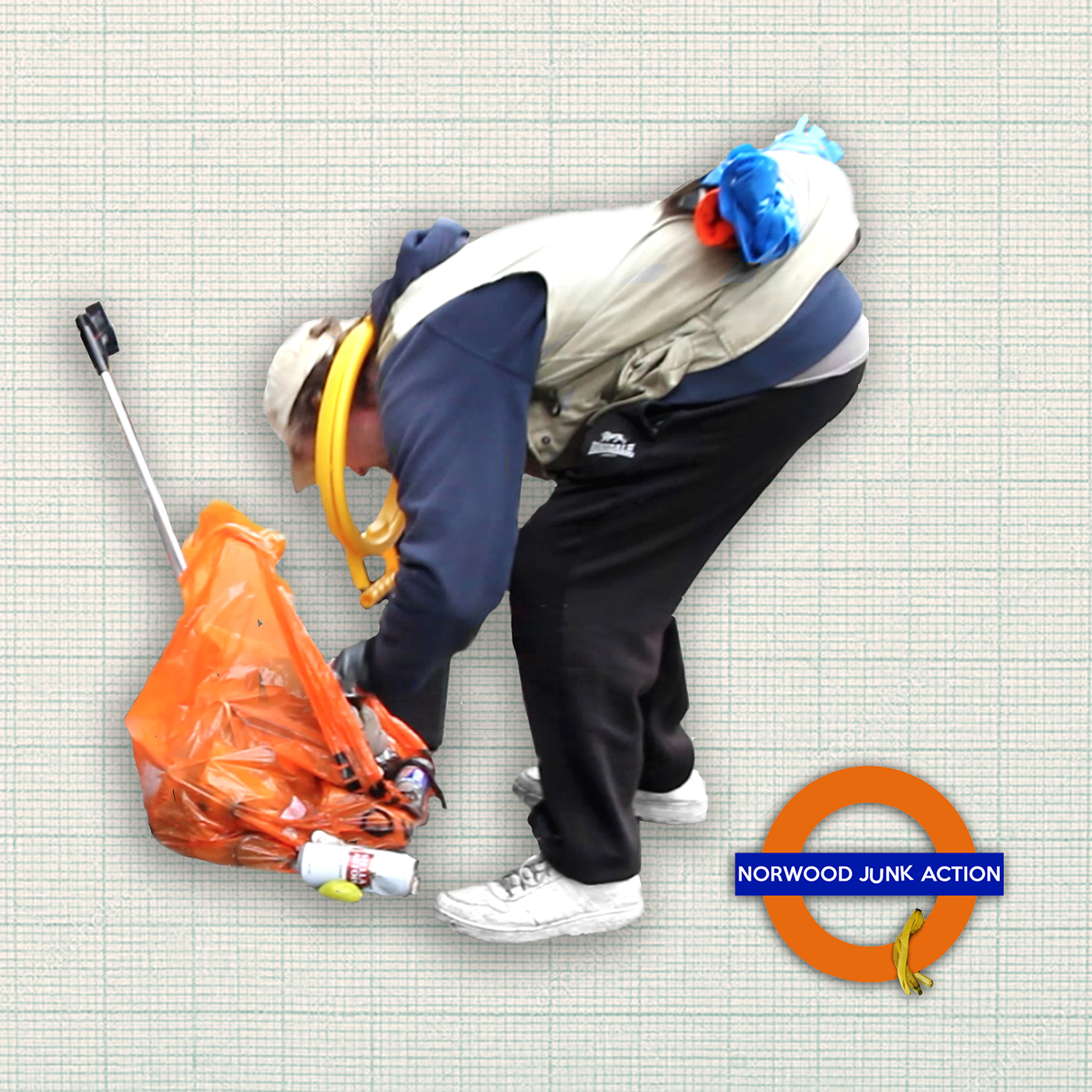 ​​If you missed the other features in our Croydonist climate series you can read them below.
First in our Croydonist climate series was fashion, with Croydon Community Clothes Exchange – read it again here.
Second in our Croydonist climate series was travel, with eco-conscious luggage brand OneNine5 – read it again here.
Third in our Croydonist climate series was pets, with eco pet food brand Scrumbles – read it again here.
Fourth in our Croydonist climate series was art, with Tina Crawford's 'What a Waste' exhibition – read it again here.
Fifth in our Croydonist climate series was shopping, with refill shops 'Pedrick's Zero Waste Shop' and 'Roots & Cycles' – read it again here.
Sixth  in our Croydonist climate series was party gifts with Plastic Free Party bags – read it again here.
Seventh in our Croydonist climate series was eco textile plant pot brand Knttd – read it again here.
Eighth in our Croydonist climate series was climate-smart coffee company Coromandel Coast – read it again here.
Ninth in our Croydonist climate series was local environmental group Croydon Climate Action – read it again here.
Posted by Julia