If you go down to Selsdon Wood today, you're sure of a big surprise (if you haven't been before, that is), as you'll see a huge (teddy) bear staring back at you as you enter the car park.
In my mind I imagine the bear breaking his statuesque pose to run off into the meadows beyond to join his friends for a teddy bears' picnic. But that's probably just me… Of course, there have been picnics aplenty at Selsdon Wood this summer, as it really is the perfect mix for a green space, with rolling fields of long grass for a sunny picnic setting, surrounded by shady woodland walks to spot wildlife and cool off.
Selsdon Wood Nature Reserve has become a new favourite of ours over recent months as we (like lots of you) have explored and enjoyed more of our local green spaces (one of the few plusses of lockdown life).
The wood, owned by the National Trust and managed by Croydon Council also has a very active voluntary group – the Friends of Selsdon Wood – who work with the Council to maintain the wood, looking after the flora and fauna, and regularly hosting guided nature walks.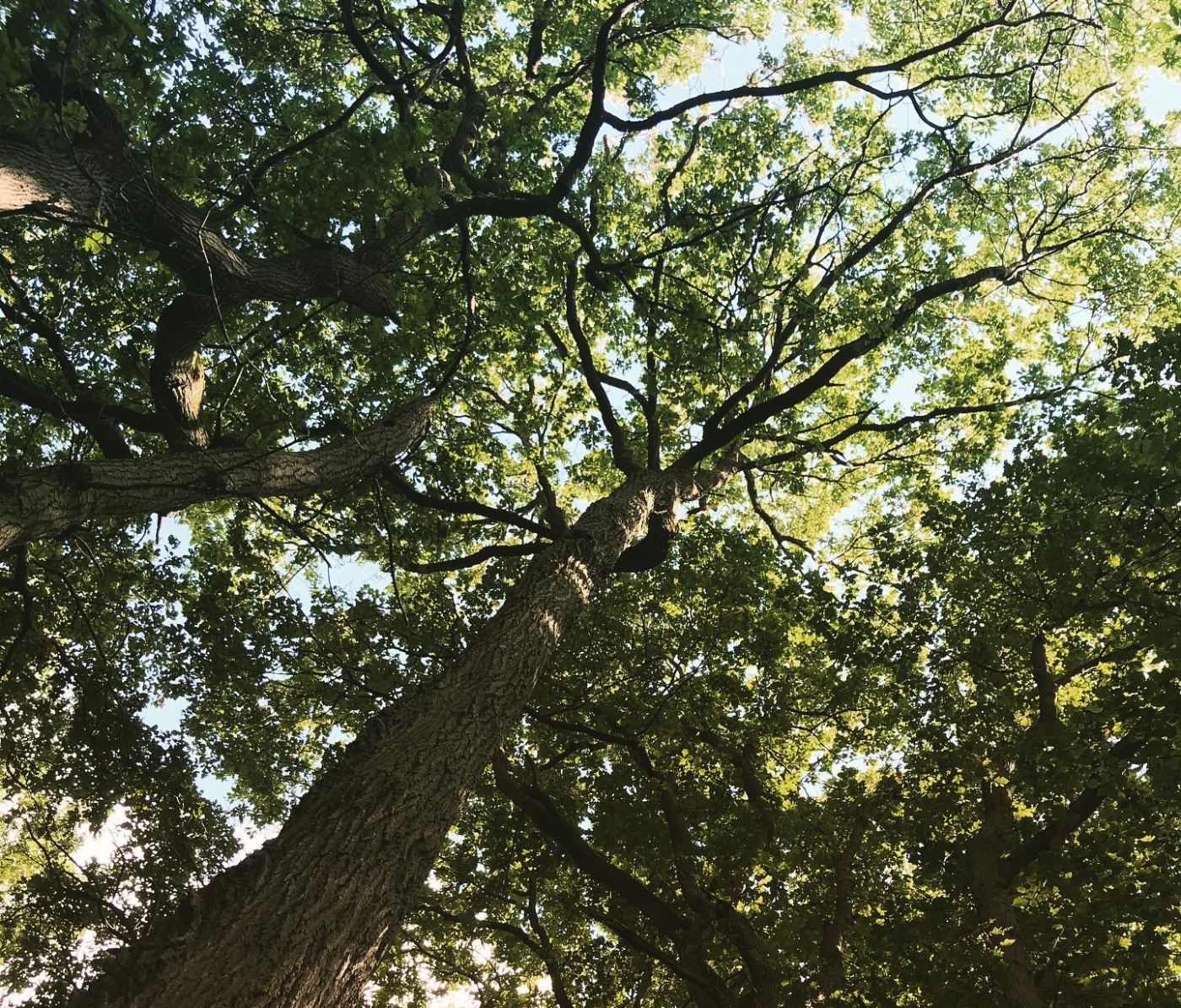 The reserve is teaming with wildlife – ok you may not spot a living breathing bear, but you may see deer, bats, white squirrels, more bird varieties than I could name (and my dad was a twitcher) many types of butterfly, lots of different fungi, rare wild flowers… I could go on, but it is a very long list and you can check out the most recent sightings on the Friends website here.
One of the things I love about the wood is that it has named avenues and pathways, as if they were internal roads of a secret city of trees, where the bears (yes I'm back on them again) arrange to meet at specific crossroads or junctions. The Friends have a map on their website listing all the pathways and their origins. There are over 80 name plaques and these bring to life the history of the place as well as celebrating some of the wildlife that populates it. Vincent Avenue for instance is named after the Lord Mayor of London, Sir Percy Vincent, who officially opened the nature reserve in 1936.
As you can imagine from all those name plaques, the wood has a rich history, and was once land owned by the Archbishops of Canterbury. It is classified as Ancient Semi-Natural Woodland and became a nature reserve bit by bit between the 1920s and 1930s. The Friends have brilliantly documented the history if you'd like to know more, and if you're a fan of old maps like me, it's definitely worth a look.
You may be wondering when our friend the bear appeared at the reserve? Well, Croydon Council hosted a Country Fair from the late eighties to the early noughties. And at the first ever Fair held in Selsdon Wood's Great Field the bear was carved by a local tree surgeon to entertain spectators. I'm very glad he's stuck around.
Selsdon Wood is so extensive we have still yet to find the ponds – but next time we go I'll make it my mission to follow the map to discover them. I may even pack a picnic.
The main entrance to Selsdon Wood Nature Reserve is on Old Farleigh Road. There is a free car park, or if you're coming on public transport you can catch the 433 bus from East Croydon Station.
Selsdon Wood joins our list of favourite Croydon green spaces including Croham Hurst Wood, Addington Hills, Coombe Wood, Happy Valley, Lloyd Park, Wandle Park and Park Hill.
Posted by Julia