If you're a regular visitor to the Croydonist you'll know we are publishing a series of features on the climate, where we look at some of the things businesses and individuals do in Croydon to help combat the climate crisis.
This time we chat with Laura Coleman, who is the founder of Croydon-based eco-friendly wrapping paper company Deleco, about her business and her tips for living a more sustainable life. Deleco not only has inspiring green credentials but also embraces inclusivity and helps tackle poverty. Laura is offering our lovely readers a special discount, so read on for more.
---
Croydonist: First of all are you a Croydon native or convert and what area do you call home?
Laura: I am Australian born and bred but moved to the UK 16 years ago. It wasn't until 2015 that I moved to Croydon, and although I lived in a number of places in the UK before, Croydon was the first place in the UK that really felt like home.
I love the eclectic nature of Croydon – most of all the people. I find in Croydon a real community spirit, a common bond.
People who have never been to Croydon can sometimes have a negative perception of it, but there is this proud and protective nature of those who live in, and love, Croydon. I will stand up for Croydon to anyone who dares to put it down, and encourage all to come and experience Croydon for themselves. It is such a diverse borough, there really is something for everyone here. I live around South End and I love it. I am a proud Croydon convert.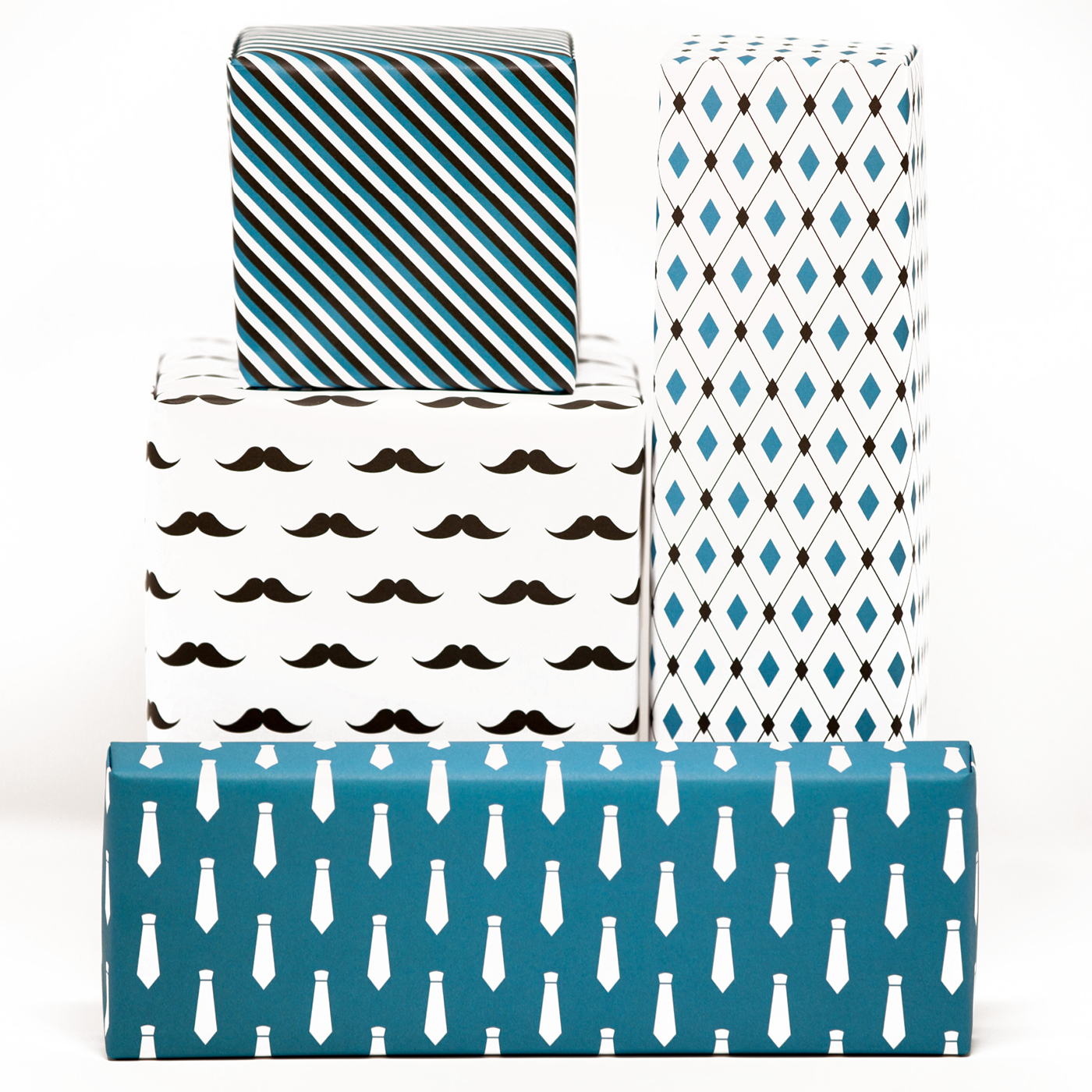 Croydonist: Tell us about how Deleco came to be.
Laura: I have seen first hand the destruction that climate change and deforestation can have on communities. Since 2017 I have been a Response Team Volunteer with the emergency disaster relief charity, ShelterBox and in 2019 I was part of the team responding to flooding in Paraguay. Tens of thousands of people had to flee their homes. Major flooding used to be a once in 10 to 15 year event, now it happens every two years. The cause of the flooding is from a myriad of reasons, but two key factors are climate change and deforestation.
I decided I wanted to do something more than just respond to climate change calamities. I had read about the unbelievable amount of wrapping paper that gets used in the UK each year, most of which goes to landfill. Around Christmas alone an estimated 227,000 miles of gift wrap is used – stretched out, that would nearly reach the moon! Articles spoke about eco friendly options but the range was limited and tended to be brown kraft paper or quite expensive.
Changing behaviour most of the time is about incremental change. It would be hard to expect huge swathes of the population to go from brightly coloured wrapping paper to browns and neutrals, especially for something so personal as gift giving. So in 2020 I set about seeing if I could find an alternative – high quality wrapping paper that is eco-friendly, colourful and also reasonably priced – and so Deleco was born.
'Deleco' comes from 'design-led eco'. The name originates not only from the desire to create eco-friendly products which don't sacrifice colour or design, but also the commitment to do this through design-led thinking. Design thinking is an iterative process where you seek to understand your customers, challenge assumptions and create innovative solutions, and that seemed like the kind of company I wanted to create.
Croydonist: Do you have different collections for different times of year?
Laura: Wrapping paper is very seasonal – a lot more than I thought it would be. Of course I knew Christmas designs would be seasonal, but nearly every design has its peaks and troughs. The Bee's Knees and Delightful Daisies patterns were very popular last year over summer but as soon as October came, sales pretty much fell off a cliff. It makes sense, it would feel a bit strange giving someone a present wrapped in daisies in November. My Birthday Dinosaur, Lego and Superhero designs are probably my most consistent.
I do still keep all designs available throughout the year though, as you'll still find some people searching all year – even for Christmas wrapping paper.
The next big event on the calendar is Father's Day. When I started Deleco I felt a lot of the gift wrap designs for men were quite boring so I made sure to have some fun and different designs in my range. June is when my Modern Men, Superhero Boys, Lego and Level Up designs get to be the favourites.
Croydonist: Where does the design inspiration come from?
Laura: When I first started out a lot of it was gut feeling – what would I like? What would my friends and family like? What do I think is missing from the market? I now also use software which allows me to see what people are searching for on Amazon and Google, and I have customer feedback, so data is key to understand the trends and what customers want.
Some of the designs I am most proud of are my multicultural wrapping papers. I have superhero boys and superhero girls designs, as well as Christmas elves with different skin colours. So many gift wrap designs just have characters with white skin and I felt it important that kids can recognise them and their friends in the characters they see. Every time I sell one of these it makes me smile.
I hadn't started out with this in mind, but looking across my wrapping paper range I have realised I lean towards having bold and characterful designs. Designs that don't actually need a lot of wrapping prowess to look great and can say something about the gift or the person receiving it. You could add a ribbon and bow if you like (preferably go eco with things like raffia, twine or Tencel ribbon etc) but the designs stand on their own.
Croydonist: Do you have a background in sustainable business?
Laura: No, not officially. I did do a lot of self-education though before I started Deleco, just because I wanted to know what I should be doing personally. And it's not easy. There is still so much experts don't know or can't agree on, and it doesn't help that companies then take advantage of the grey areas to market themselves as eco when they really aren't, confusing the matter even more.
I am part of a number of groups such as Women in Sustainable Business through which we share knowledge, hold each other to account, and support each other's businesses.
Croydonist: Can you tell our readers why your wrapping paper is a more sustainable solution than picking up your gift wrap in the supermarket?
Laura: There are a number of reasons why Deleco wrapping paper has earned its eco-friendly credentials:
Our paper is made from 100% recycled paper. The production of recycled paper uses 47% less water, 50% less energy and produces 38% less CO2 than paper made from new trees.
Our paper is printed with vegetable-based inks on chemical-free and waterless printers.
Our paper is recyclable – any wrapping paper which is shiny, has foil or glitter on it cannot be recycled and will just go to landfill, or even worse be put in the recycling and contaminate other recycled materials.
Our paper is locally made – the paper comes from the Netherlands (as there are no recycled paper mills in the UK) and is printed and packaged in the UK, which reduces carbon emissions from shipping.
We plant a tree for every order made with us. In partnership with Eden Reforestation Projects we have so far planted over 70,000 trees. The reason I chose to partner with Eden is that they work with local communities, so we are not just helping the environment but alleviating poverty as well.
Even though our paper is more sustainable, the wonderful thing is that there is no sacrifice on quality. Our designs are printed on thick uncoated paper which gives it a really premium feel that people notice and comment on. It's not a sustainable solution if it's not a good quality product that people want.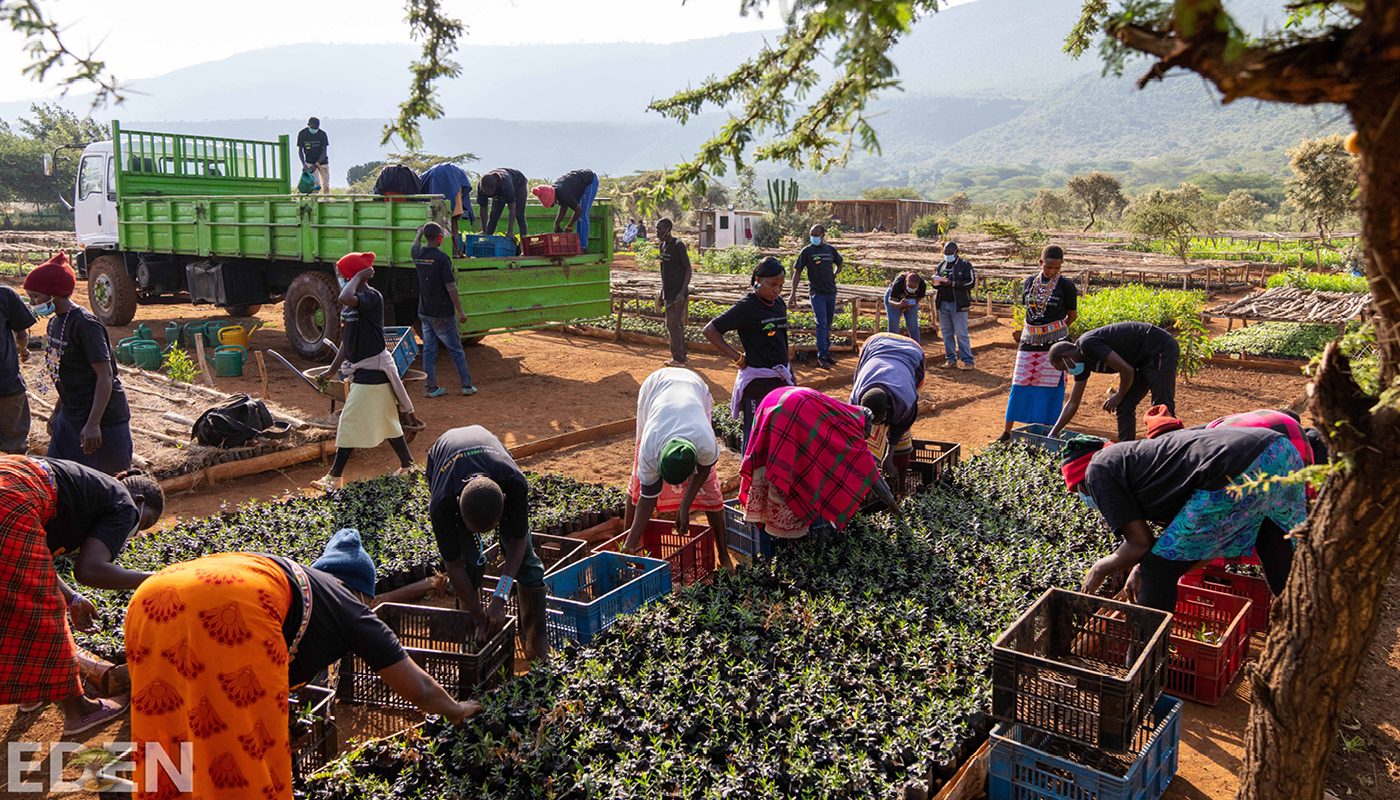 Croydonist: How do you measure sustainability in your business?
Laura: Sustainability is at the heart of every business decision I make, from the materials, printers, couriers and even energy I use. I try to reuse as many materials as possible, so boxes that the paper comes in, and even down to rubber bands, I collect and return to my supplier to reuse.
But I also believe cost is an important factor in sustainability. If I priced my wrapping paper too high then more people would likely choose a non-eco paper option, thereby reducing our environmental impact. I can have a bigger impact by more people being able to afford Deleco wrapping paper so I do my best to make it affordable while still being financially sustainable.
As a result of choosing Deleco recycled wrapping paper, in the last 18 months customers have helped use 280,000 less litres of water and stopped an additional 11 tonnes of greenhouse gases going into the atmosphere, compared with if they had chosen non-recycled paper. And this doesn't include the carbon benefits of the tree planting programme we support.
We plant a tree for each order made, and each tree is estimated to absorb 0.3 tonnes of carbon in its lifetime – the carbon footprint of the average British person for a month. So in total Deleco customers have been responsible for removing an additional 22 500 tonnes of carbon from the atmosphere so far.
Croydonist: What four things would you encourage Croydon residents to do to help minimise their impact on the planet?
Laura: There is a quote that I love – "We don't need a handful of people doing zero waste perfectly. We need millions of people doing it imperfectly."
I think a lot of people beat themselves up for not being the perfect environmentalist and so give up. Life is busy, and getting more expensive, and that is when eco considerations can fall down the priority list, especially when you feel you aren't doing it well anyway. But your actions do matter.
A few small things that can make a big difference:
Croydonist: Where in Croydon inspires you?
Laura: There is so much about Croydon which inspires me. I love walking through Surrey Street Market, it has such a wonderful buzz and community feel to it (and is also a great way to reduce food packaging!).
I love the street art throughout Croydon, it's wonderful to live in a place where people are so creative and are encouraged to share such beautiful works of art in public spaces. It shows the character of Croydon.
And for when I need to slow down a bit, it is the green spaces of Croydon I turn to. Walking in nature allows me to stop for a moment, be present and have a bit of perspective on life and what is important.
---
Thank you to Laura for chatting with us. To explore Deleco's eco-friendly gift wrap range, or to see some of Laura's tips on how to reuse your wrapping paper, visit the Deleco website. Laura is offering Croydonist readers a special 10% off all orders until the end of June. Simply use the code 'CROYDONIST' at checkout.  Father's Day is just around the corner folks…
You can also find out more and follow Deleco on Instagram or Facebook.
Images courtesy of Deleco
---
​​If you missed the other features in our Croydonist climate series you can read them below.
First in our Croydonist climate series was fashion, with Croydon Community Clothes Exchange – read it again here.
Second in our Croydonist climate series was travel, with eco-conscious luggage brand OneNine5 – read it again here.
Third in our Croydonist climate series was pets, with eco pet food brand Scrumbles – read it again here.
Fourth in our Croydonist climate series was art, with Tina Crawford's 'What a Waste' exhibition – read it again here.
Fifth in our Croydonist climate series was shopping, with refill shops 'Pedrick's Zero Waste Shop' and 'Roots & Cycles' – read it again here.
Sixth  in our Croydonist climate series was party gifts with Plastic Free Party bags – read it again here.
Seventh in our Croydonist climate series was eco textile plant pot brand Knttd – read it again here.
Eighth in our Croydonist climate series was climate-smart coffee company Coromandel Coast – read it again here.
Ninth in our Croydonist climate series was local environmental group Croydon Climate Action – read it again here.
Tenth in our Croydonist climate series was the eco-community art project Norwood Junkaction  – read it again here.
---
Posted by Julia