Well hello lovely readers, and here we are nearly at the end of 2017 – not such a good year admittedly either nationally or globally (if you're liberal-leaning that is), but locally our brilliant borough had heaps of great things going on. We at the Croydonist celebrated our first birthday with a charity gig night in May, tried our hand at an instagram walking tour in the summer and branched out into print in September with our own monthly section in the Croydon Citizen. We take a look back at ten of our favourite events of the year – we found them too difficult to rank so here they are in chronological order…
Number 1
Croydon Reuse Organisation
In February the new pop-up, CRO, launched near Reeves Corner, housing a mushroom farm and upcycled furniture workshop, no less. We love this new piece of architecture, as well as the environmental projects within, run by dedicated locals Eunice and Andrew Dickinson.
The structure is all wooden slats and super graphics to enclose the shipping containers within. It's a great addition (and contrast) the more traditional buildings in Croydon's Old Town. We're looking forward to sampling more mushroom harvests, and seeing new upcycled furniture creations around town next year.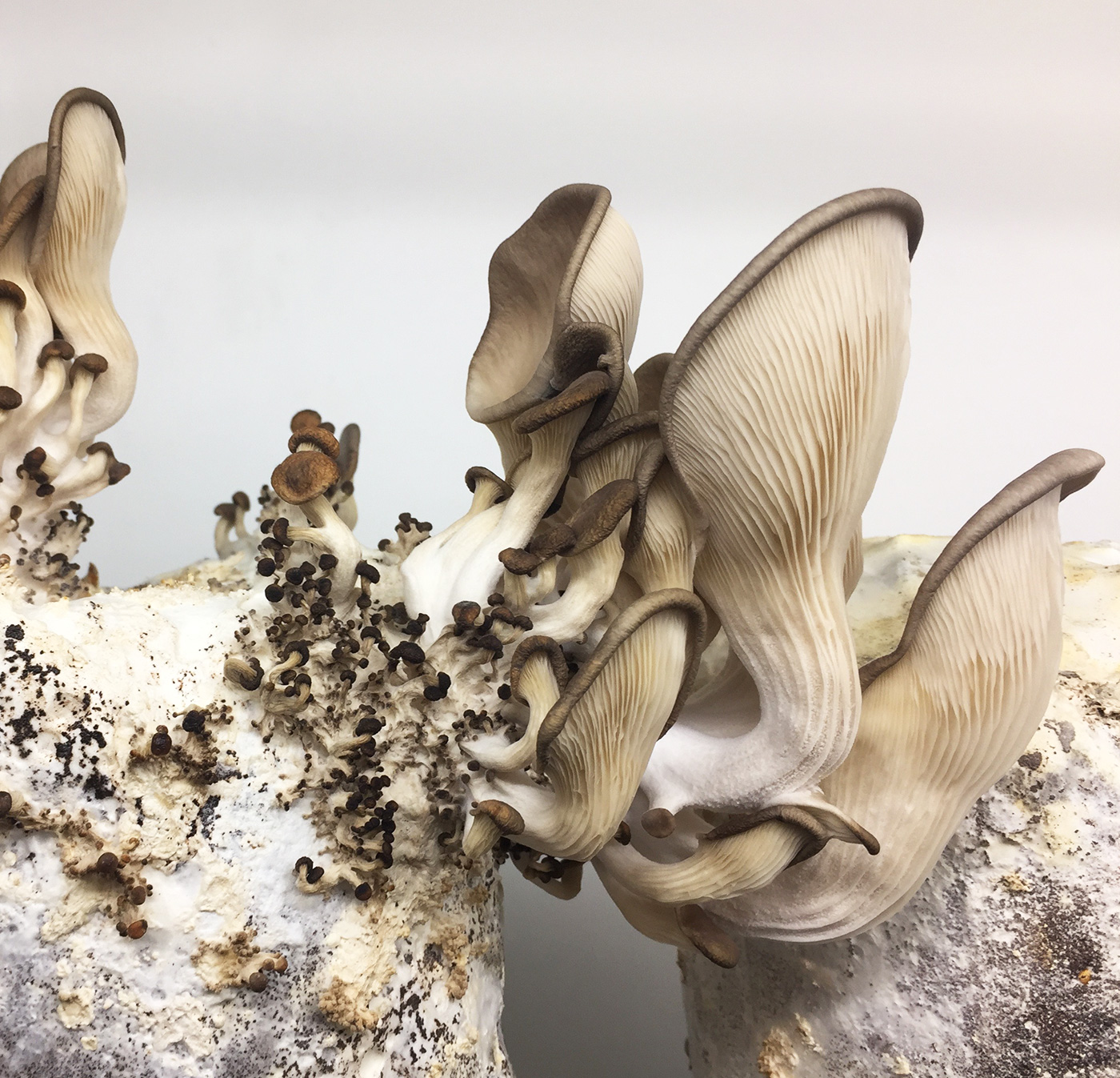 Number 2
Croydonites Festival
In March this year Croydon got its own theatre festival, Croydonites. Bringing together performers from far and wide as well as local talent, we were treated to an awesome variety of theatre. There was the absolutely hilarious piece by Sh!t Theatre which followed the journey of a friendship in an illegally sublet council flat and their obsession of return-to-sender ex-flat renters mail. The comedy duo that make up Sh!t Theatre are certainly ones to watch. We also saw the thought provoking piece by Jamal Harwood featuring a Polar Bear, the abstract creation of Parabolic and then also our very own and highly talented, Jenny Lockyer's one woman show based on the pioneering aviator, Amy Johnson.  All in all, Croydonites was a marvellous festival. We look forward to its return in April 2018.
Number 3
Our first birthday charity gig night
We hit our very first landmark in May 2017 with the Croydonist's first birthday bash at The Oval Tavern. Surrounded by friends and a huge number of people we had featured over our first year, we raised our glasses to the next chapter to the tune of four bands who kindly entertained us that evening. We had the riot grrrl crunch of Gutfull, rockabilly dancable tunes from The Mothers of Memphis, modern rock n rollers Kath and The Kicks, and the beautiful tones of Useless Cities. And all in aid of the good cause, homeless charity Croydon NIghtwatch. Here's to our second birthday in 2018!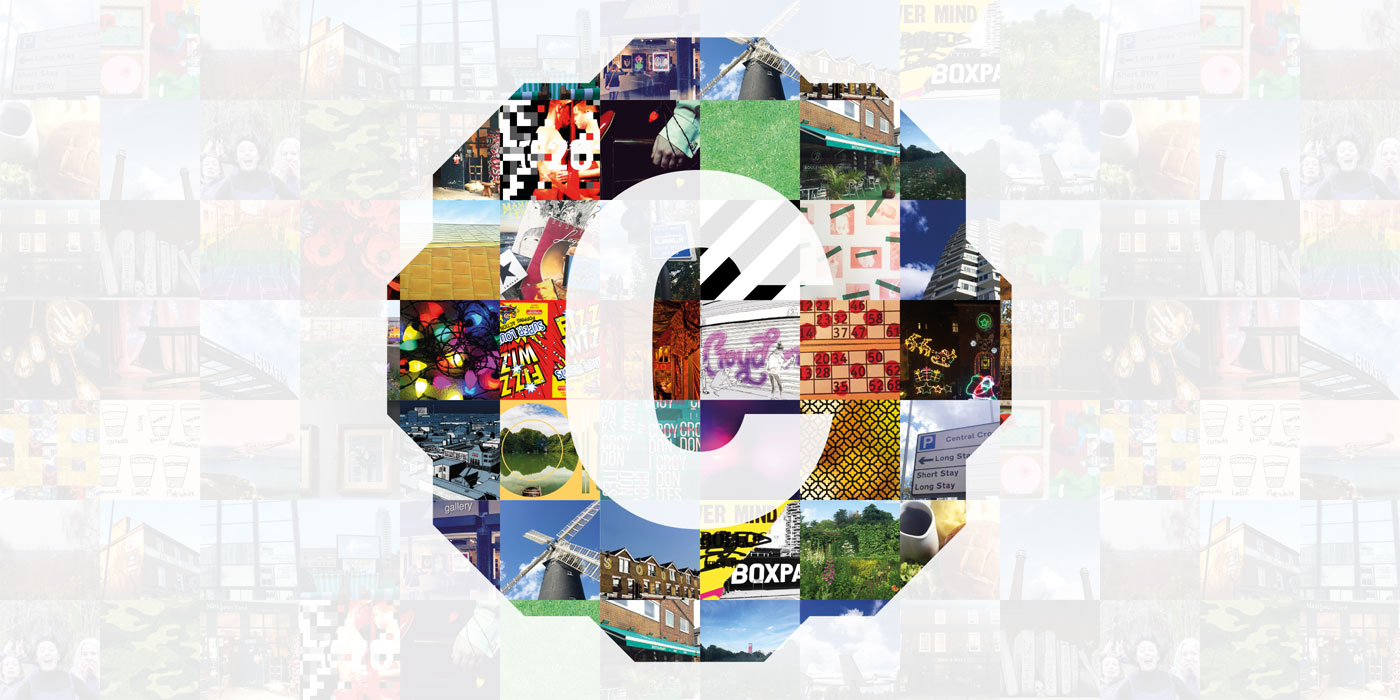 Number 4
Croydon Summer of Love
This summer saw Croydon's own Summer of Love festival, to celebrate 50 years since the original '67 Summer of Love. A variety of events took place throughout the summer but the star of the show was the free music festival in mid June in Wandle Park, where the sun shone and everyone enjoyed the chilled line-up of music and activities. The brainchild of Andrew Dickinson (yes CRO's mushroom man), he headed up a group of residents who organised the programme to put some colour and frivolity back into Croydon life, after a bad ending to 2016 (with the Croydon tram crash and the dramatic political changes). We're hoping the festivals will continue in Wandle Park next year.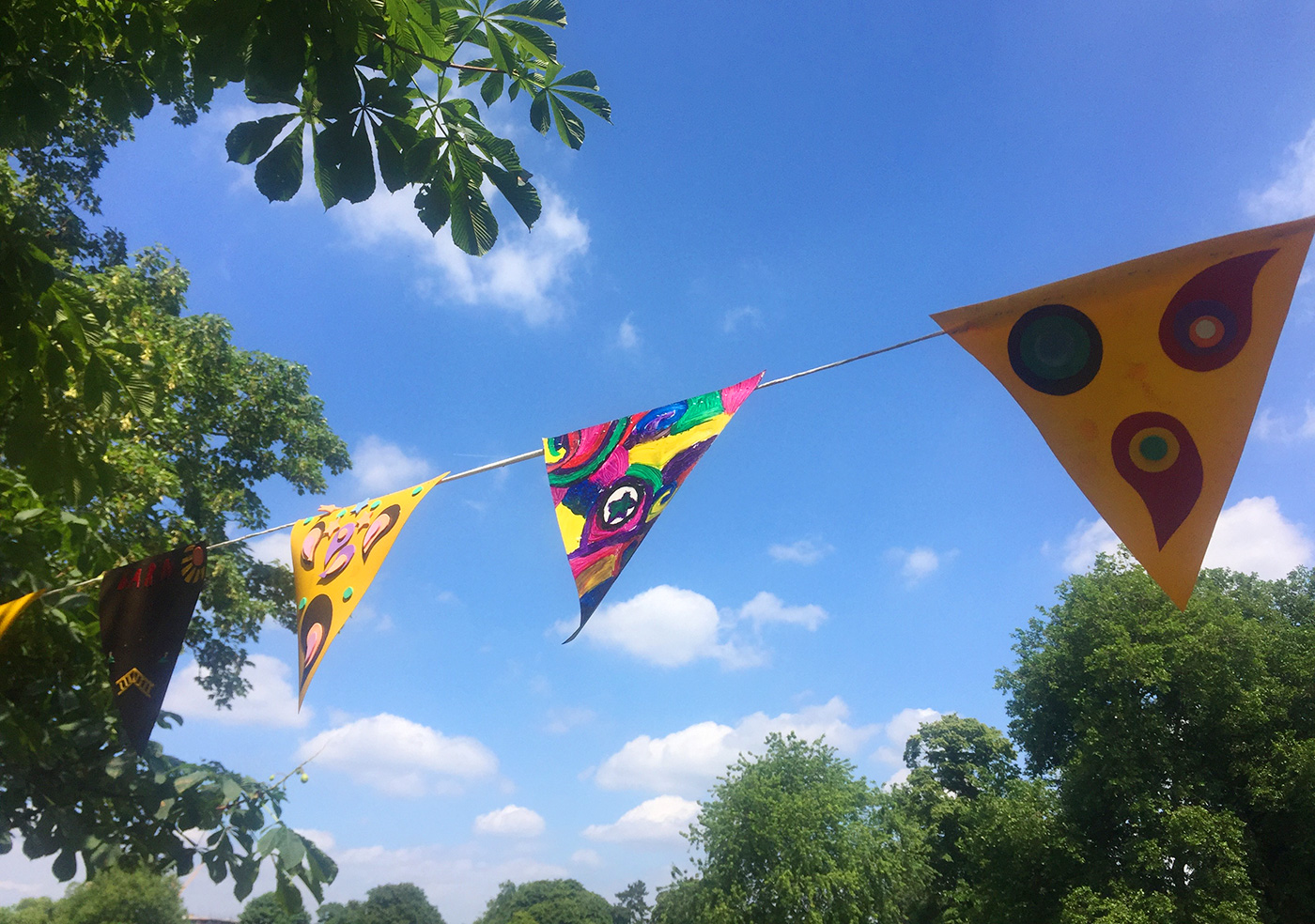 Number 5
Heritage Festival Walking Tour
The Croydonist were asked by Croydon Heritage Festival to create an instagrammable walking tour for this year's festival, themed around evolution. So on 24 June we took to the streets with a group of instagrammers for a tour of Croydon culture, from 60s space-age to pop-up architecture, via punk, graffiti and grime, which we named Never mind the Boxpark (as you know, we live for a play on words). We had a great group and we loved sharing the sights of Croydon, so perhaps we'll return to the streets next year. Watch this space…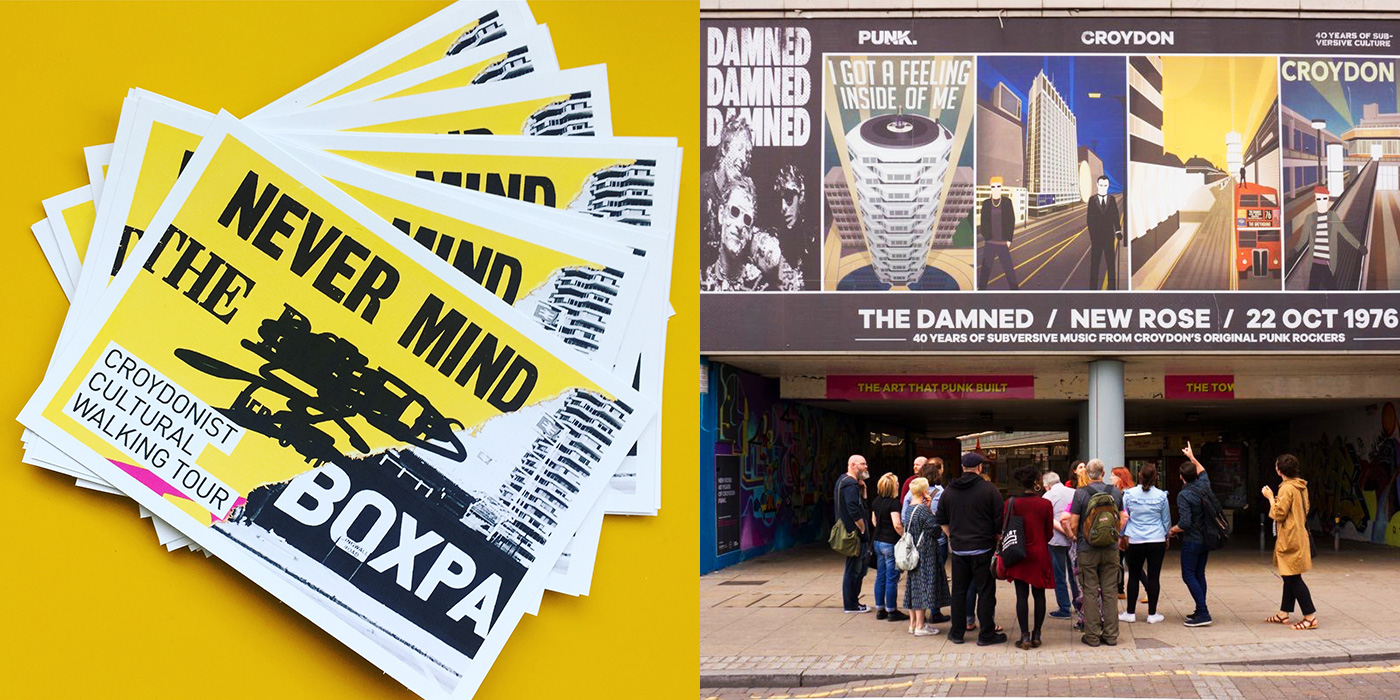 Number 6
Pridefest
In July Croydon Pridefest returned for its second year taking residency in Queens Gardens. The event attracted even greater numbers than the previous year on Surrey Street, so the new location was certainly a good move. The event was extra special this year, as it marked 50 years of progress towards equality for the LGBT+ community. The celebrations kicked off with a colourful pride march from North End down to the strip before taking a left up past the clocktower and townhall. An impressive range of colourful costumes took over the streets of Croydon before reaching the Gardens where the party got into full swing. Gracing this year's stage were Rainbows Across Borders, Topping Butch, Abalicious, Bugeye (my own band), to name but a few, with the mighty Trans-Siberian March Band ending the day's celebrations.  We're hoping that 2018 will see the event return and continue to grow in popularity.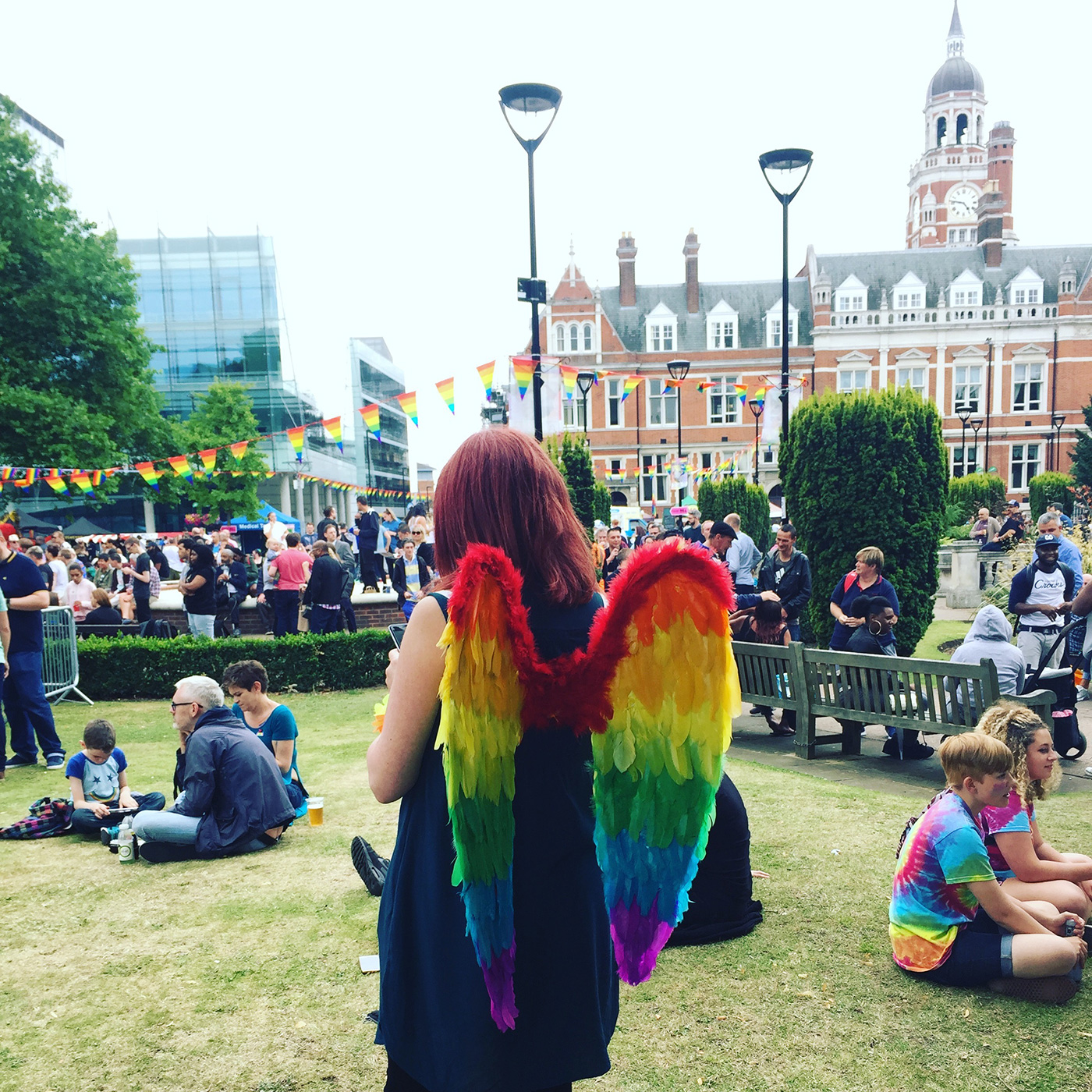 Number 7
Theatre on the market
In August we met Croydon theatre organisation, Zoo Co (or The Human Zoo Theatre Company as they used to be known) for the first time. We visited Surrey Street market to see (well, and take part in) one of their interactive theatre performances called Day at the Races. It was fun and inclusive and a bit bonkers, all in one. You may have caught one of their other performances on the market as they were there on several days throughout the autumn. Or perhaps you recognise them from doing your Christmas shopping, as one of their special festive performances has been projected on a huge scale on the outside of M&S on North End. We're looking forward to seeing more of their accessible shows next year.
Number 8
Andy Warhol month
One of the highlights of 2017 for us had to be Warhol Croydon which took place throughout September with talks, films, events, and an indoor and outdoor exhibition. For people who are art fans like us, it was a delight to see the gigantic Warhol inspired artworks by the dozen contemporary artists who took part, placed on a walking trail around the centre of Croydon. Kevin of RISE gallery headed up the daily walking tours and was a fantastic informative and amusing host, rain or shine.
Number 9
Croydon Literary Festival 
Another highlight of our year was Croydon's very first literary festival in September, which brought together an impressive selection of authors, from local talent such as John Grindrod and Liz Sheppard Jones to bestselling authors, Erin Kelly and Melanie McGrath. We have the wonderful Clair Woodward, the events programme director, to thank for being the force behind the festival. We saw a range of quirky sessions exploring the aspects of life in Croydon as well as author discussions. There really was something for everyone, and held in such a fab location too, The David Lean Cinema and Braithwaite Hall. The festival is hopefully becoming a regular in our annual calendar for Croydon's arts and entertainment, as the 2018 festival is pencilled in for Saturday 27 October. Date for your diary peeps.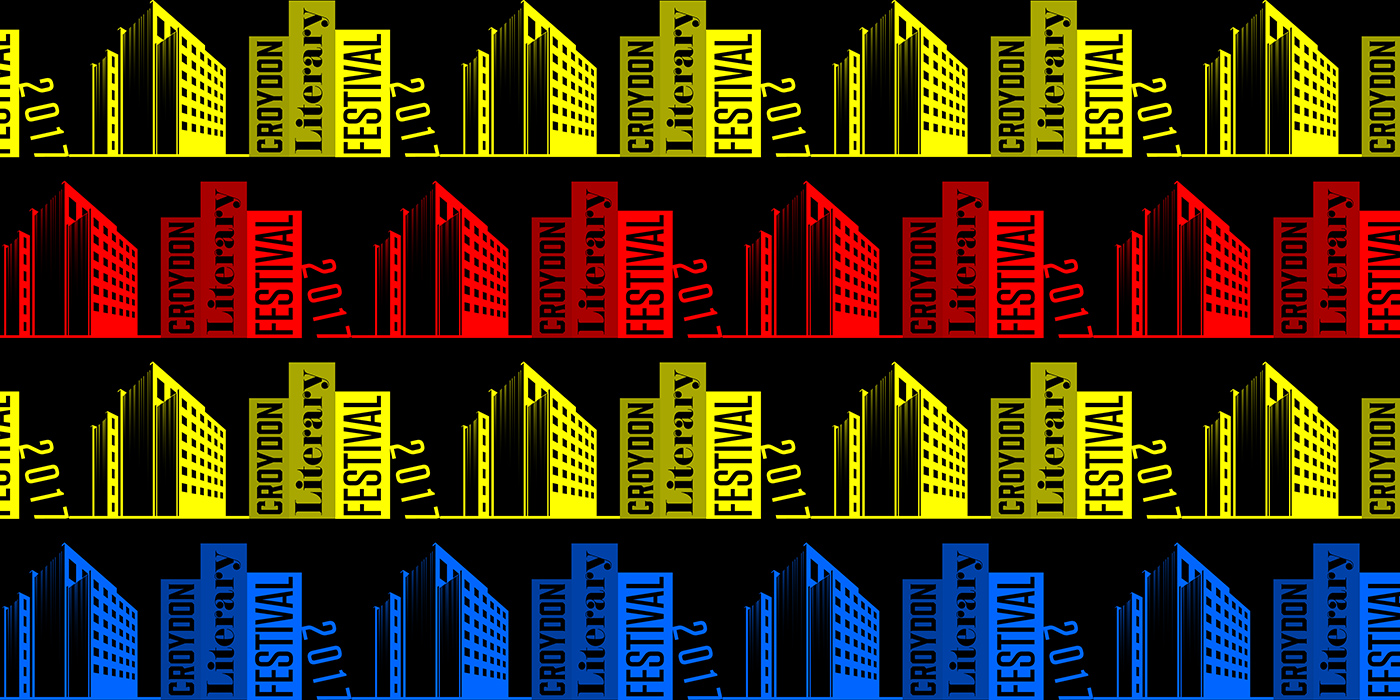 Number 10
Opening of Croydon Arts Store
At the end of September an impressive new arts space descended on our town centre in the form of a 4-floor ex-retail space in the Whitgift Centre (hence the name Croydon Arts Store). The basement and ground floors form Turf Projects' brand new gallery and studio spaces, whilst the first floor and loft spaces host creative workshops, research spaces and community project spaces. Having already been involved in a social design project with Kingston Graphics students on the first floor, and having seen one extremely well received exhibition in Turf's gallery, we look forward to the creativity on show there next year. The next Turf exhibition, Frivolous Convulsions opens on 11 January by the way – something to warm up the January blues.
And that's it – our favourite ten events, just for seventeen. Thank you to everyone who's read, contributed to and helped the Croydonist this year. Happy Christmas 2017 folks.
Thank you to Andrew Smith for the photo of our Heritage Festival walking tour
Posted by Julia and Angela