Happy new year folks, and welcome to a brand new decade. It's now the twenties (which I think is going to sound strange for a while), so what better way to start them than hear 20 thoughts on the year ahead from 20 familiar names in Croydon.
In no particular order let's see what they say…
1. Kevin Zuchowski-Morrison, founder of KZMstudio
I'm looking forward to 2020 and all it brings. We open our new premises in Central Croydon for KZMstudio and will be going pretty crazy with our public art program again.
For me I think 2020 is the year of the sculpture in Croydon. We have done so many murals here I think it's time we start to get more sculptures going here. That's a lot what our 2020 will be about. As well as some exciting public art surprises.
I've gone pretty bike crazy at the end of 2019 which honestly I feel has brought so much to my life. So 2020 is a lot more about keeping that going while raising funds for local charities. My big ride in 2020 will be across Costa Rica. So I will be looking for local charity partners for that early this year.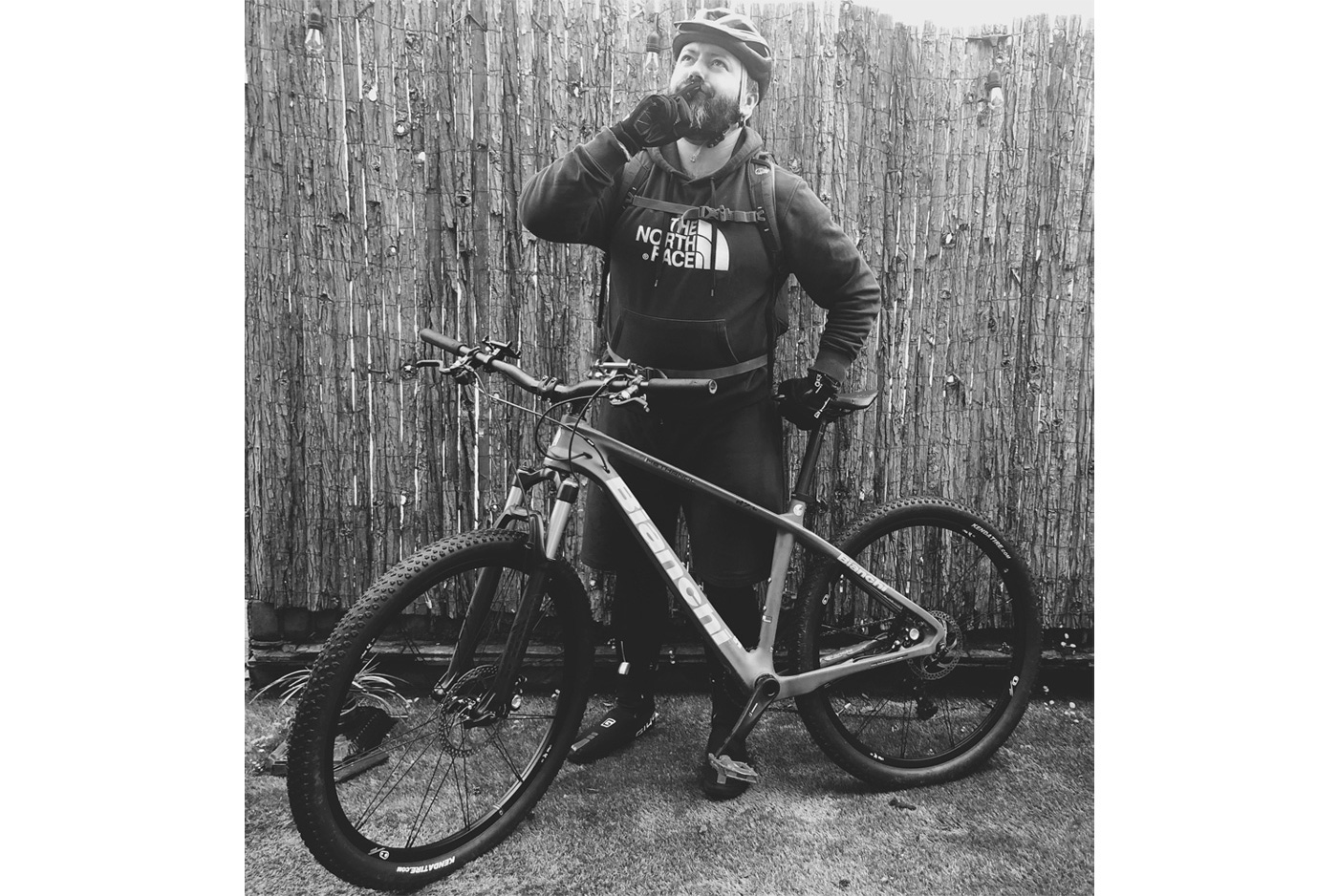 2. Cassie Whittell and Brad Merrett, founders of Croydon Literary Festival 
If 2019 was the year of the Fairfield Halls reopening, surely 2020 will be the year when this amazing venue finds its feet. It's a stunning space – and we're hoping that the programming will start to match that with an ever-more adventurous line-up.
The Recreational in particular needs an injection of great touring bands – which brings us onto CroCro Land, 2019's gender balanced festival and surely one of Croydon's successes of the year. We can't wait for the 2020 re-tool, which will be (we hope) an even bigger and better event in the Croydon musical calendar.
Besides music, we're looking forward to hanging out some more at the amazing new Japanese restaurant, Toriton Izakaya in Coulsdon, which has popped up alongside the ever-delicious Singapore Orchid. A real treat to have two great Asian restaurants next door to each other in the farthest reaches of the borough.
And if grassroots is the watchword for this new decade, then we'll be supporting the local arts scene – Art Club Croydon, take a bow – and at the same time, getting over to see Croydon FC, your local Southern Counties East football club who play out of Croydon Sports Arena. If you're sick of the overblown antics of the Premier League, then following one of the borough's non-league clubs is the perfect antidote. Pay around a tenner, buy some grub and a pint, and get out to watch some proper football in 2020.
3. Kate Marsden, illustrator and textile designer
I'm really looking forward to starting the year with a bit of a creative sabbatical, but once that's over I'll be raring to go. I haven't really made resolutions as such, however I'm aiming for a lot more of the same, but perhaps with a fresh approach. Someone I met at the Made in Croydon market at Boxpark the other week suggested that it won't be long before there are Kate Marsden walking tours of Croydon – a bit much perhaps, but I'm hoping to see my work popping up in more places next year!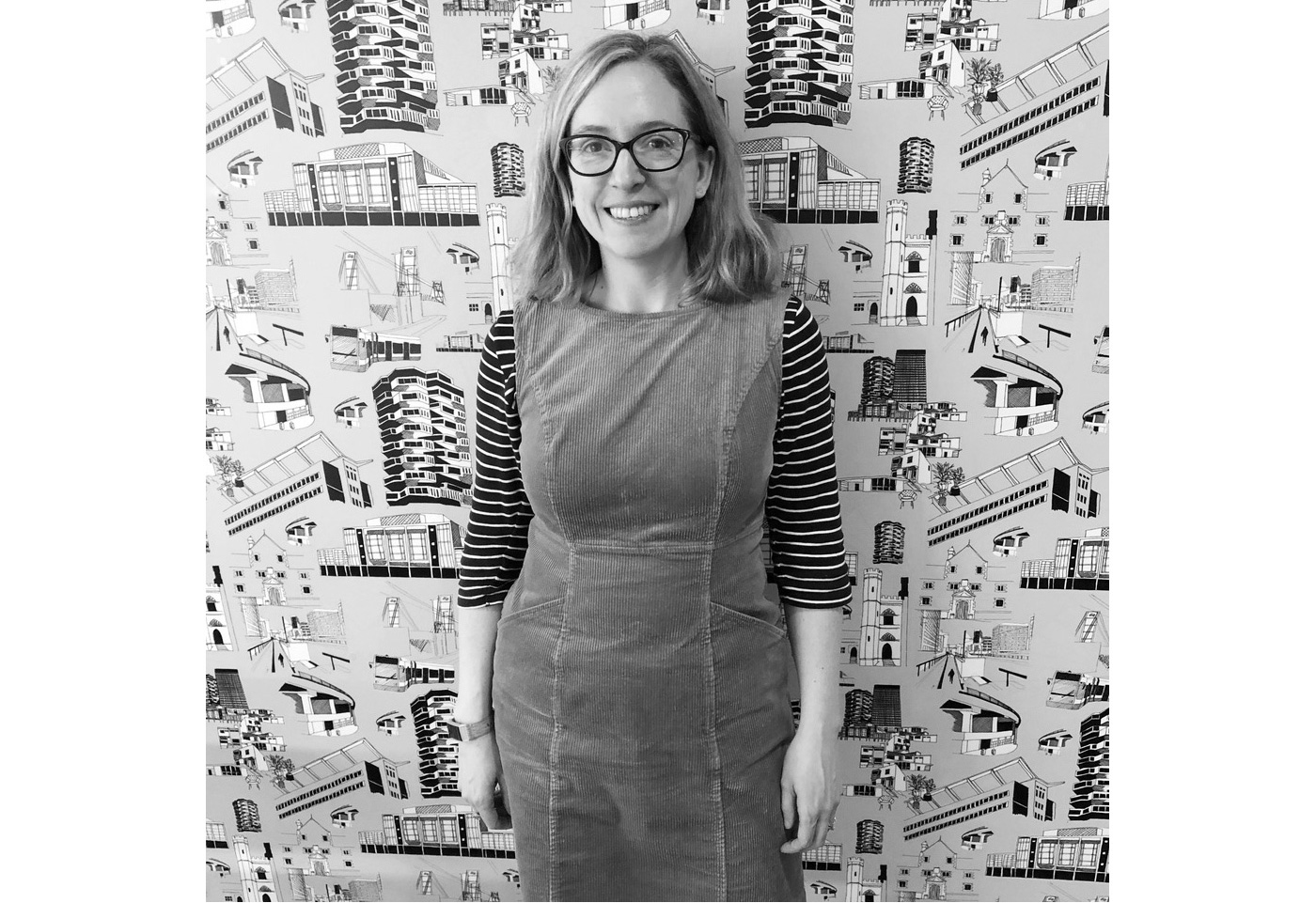 4. Elizabeth Sheppard, author of Not A Proper Child  
Twelve years ago, Croydon Visitor Centre put on a display called '2020 Vision', depicting Croydon's future. Well – here it comes, glimpsed through a blur of mulled wine.  Be careful what you wish for.
Some high rises happened, but Westfield's still a whisper. The town centre's filthy and scary – but the street art is cool. The Arts Council funds our theatre festival, but ugly barricades block the homeless from sleeping at the front of Electric House. Artists hire glossy Grafton Quarter studios, while Matthews Yard falls to developers. We forgot how gentrification eats its own.
For me, 2020 brings an exciting new publishing deal with Harper Collins. To do a thing, you have to first believe it can be done. So what I wish for my adoptive hometown this year is the transforming power of its dreams.
5. Giselle and Johnny, founders of IvyRose London
After a successful month being part of the Cronx Boutique pop up with Croydon Photographer and East Croydon Cool, we're taking a well-deserved break and time out to plan our direction going forward. As new parents, we're also excited to discover the child-friendly activities the borough has to offer.
6. Neil Chandler, Venue & Artistic Director of Fairfield Halls
2019 has been a challenging year for everybody, for a myriad of reasons.  I hope that the new decade will bring with it tolerance and a more visible sense of togetherness.  We live in a great country and in a great borough. Croydon has so much going for it, so many positive things to shout about – nothing is ever perfect and much needs to be done but together we can achieve whatever we want to.  We should reach to the sky – as high as the many buildings shooting up around us! 2020 – Croydon is heading to the sky!
7. Grace Robinson, founder of Eden Assistants, and Croydonist guest writer
I'm happy to be entering the new decade living close to this lively neighborhood. In 2020 I'm looking forward to going to the pregnancy and baby yoga classes by InJoy Yoga with Charmaine and gang. As well as getting my exotic ingredients from around Surrey Street Market!
8. Naz Khan and Michael Ogazi, founders of Cocoa Jones
2019 has been a wonderful and exciting year. It started with our website going live and just got busier. We got invited by Ecolocal to do Wallington Farmers Market every month. Our lovely customers there inspired a new range of snacks including white chocolate bombay clusters. our panela white chocolate combined with lentils, peanuts, ghatia sticks and squares of mejdool dates – it tastes much better than it sounds, promise!
Over the summer we visited Indonesia in search of new cacao, we're still sampling what we brought back but look out for a new limited-edition bar in 2020. We ended 2019 by joining the Made In Croydon family at their Makers Market in BoxPark, meeting other fantastic creatives from all over Croydon and doing the Carshalton Frost Fair which was astonishingly busy. Somehow in between all that we also managed to expand our little chocolate factory in Purley. Bring on 2020.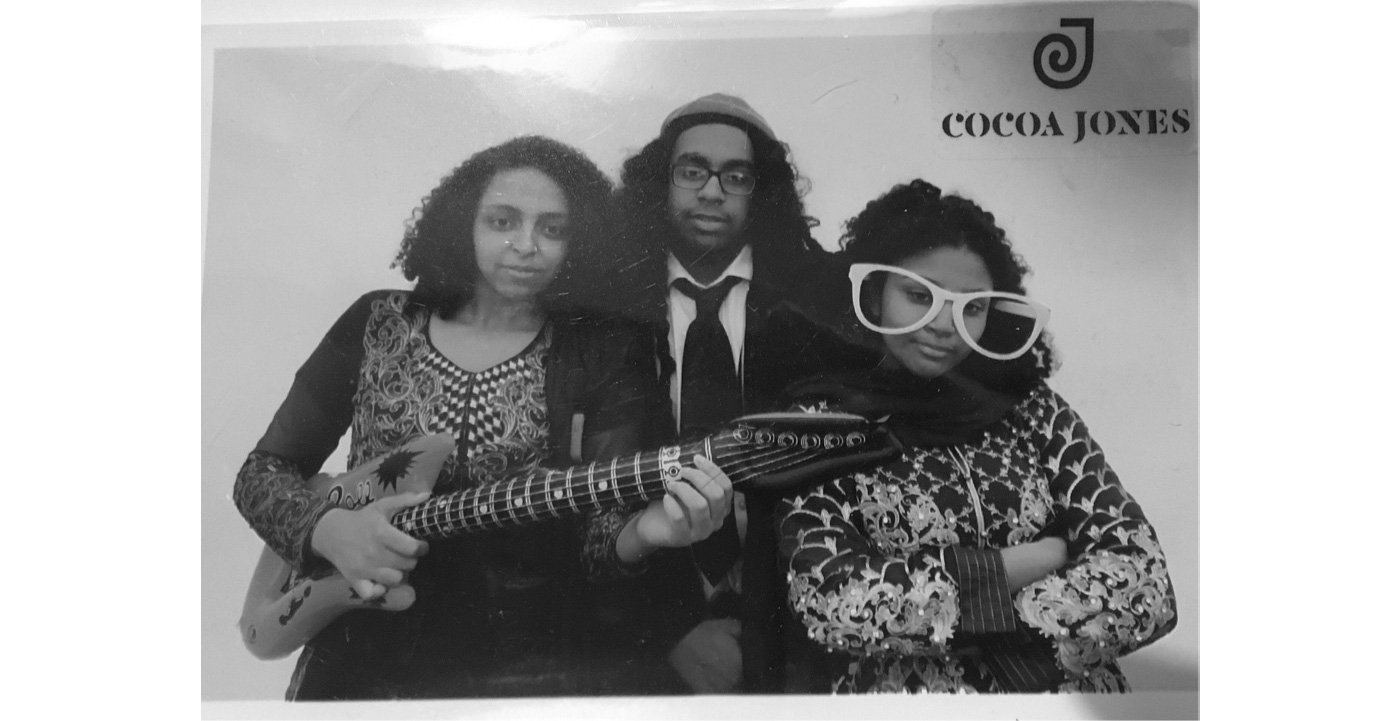 9. Anna Arthur, Director of Croydonites Festival of New Theatre
In 2020 Croydonites is looking forward to its 5th birthday and will be using Fairfield Halls for the first time. We hope new audiences come and join us and that culture continues to flourish in Croydon. We are also keeping our fingers crossed that we take the Borough of Culture crown for 2023 and that a new world order post Brexit isn't too harsh on the most vulnerable in society. And obvs get fit / stop drinking / start a new hobby!
10. Glenn Foster, photographer
I'm looking forward to photographing the new Croydon buildings and creating a new edition to my architecture collection with them. Also I'm looking forward to launching an online shop and possibly finding a retail space similar to the Cronx Boutique as I have loved spending time in there meeting other people who are passionate about our town!
New Years resolution: to get out with my camera more, and shoot things I want to shoot as last year work took over a bit so I'm planning on adjusting that balance.
11. Devaki and Thomas, Stunflower
We are looking forward to clarity and connection in 2020 – earned this last decade from learnings, challenges, struggles and relationships. We have plans for another album, with 10 tracks, a music video for Washed Away produced, directed and designed by Playhouse Pictures, our sons' film company (2019 saw them art-direct Stormzy's latest TV ad and produce/art-direct Jake Bugg's music video Kiss like the Sun. Plans to collaborate with exceptional musicians, including a Tabla player Naz Khan (Croydon) saxophonist Nacho Stax, Konnakol-ist, Kirishan Baskaran (South Indian vocal percussion), Hindustani vocalist, Prachi Ranade (Croydon) and our new bass player from Argentina, Miguan Ascanio-Green. We have gigs and festivals booked across the country and are looking at a special collaboration, conceived at a meeting with Chetna Kapacee, born from our set at the Croydon Mela 2019, with renowned broadcaster and world music DJ, Ritu Khurana and a flurry of dancers featuring Kathak star, Jaina Modasia (BBC Young Dancer). To start the year we're playing local gigs – on 25 January at the Broad Green Tavern and 11 March at Phoenix Concert Hall at Fairfield Halls. Other upcoming local and national festivals and gigs can be seen as we update our site here.
12. Mark Sarfo-Kantanka, co-founder of Cellar Door, Lost Format Society, Coffee Shotter and Nexus
In 2020, Cellar Door are looking forward to 'getting stuff done'. Like a lot of organisations and individuals in Croydon, we have been working hard over the past 12 months to really help position Croydon as a place to go out and enjoy creative events. 2020 will be the year where we will see the hard work continue to pay off. Plus the Mayor's Office will be announcing the Borough of Culture for 2023 and fingers crossed Croydon can come out on top!
13. Sam and Dan, Imagine Sound 
2020. It's certainly a cool looking number. But as many people have pointed out Ridley Scott's predictions on how we would all be living in 2019 may have been slightly exaggerated with cinematic license. What I do know, is that the ever-increasing number of creative spaces in Croydon have been providing me – and my family – with amazing exhibitions, galleries, and shows on our doorstep. I spent hours at The First Floor Space the other day and still wanted to stay longer. No replicants in sight – and even if there had been, I wouldn't have noticed them. To walk from a gallery like this out to the main arcade and see members of Lives Not Knives educating our community is amazing. It clearly sends a message about what Croydon is about, today; a community forging a creative, safe, accepting space for cultural capital to flourish. As a resident, I want to see these demonstrations of creativity and positive change continuing to succeed. As creative practitioners, technologies are emerging that will shape our practice in 2020. Everyone knows about VR; but this technology is now incorporating artistic practices that are creatively immense. 2020 is definitely going to see Imagine Sound sonically experimenting (as players not developers) inside games such as No Man's Sky, which is going to be totally mind-blowing. We recently finished off an international Hip Hop collaboration with Lithuanian rock group Blank, and long-time collaborator Mic Assassin. Importantly though, this didn't happen because of some new technology that facilitated real-time collaboration across the globe – it was from talking to real people, in real time. Tech developments are amazing, but I think too often it's easy to look out onto the horizon for stuff when really, it's often just there waiting for you much closer than you think… isn't that right Deckard.
14. Francois Mazoudier, TMRW founder and CEO
I see 2020 as a very, very exciting year for TMRW and Croydon as a whole. With the Brexit debacle now behind us, we believe more Croydon based innovative companies and entrepreneurs will stop hesitating and start building great businesses. We've helped finance over £1m for several of our member companies, and last year our community traded over £250,000 (real cash, above and beyond helping each other and all the free courses / events TMRW provides) between our members, so the TMRW community is good for business; now I'm hopeful (and quietly confident) that 2020 will be the year where more and more Croydon companies flourish. We'll be here to help out.
15. Mari Lane, co-founder of Get In Her Ears
Whilst 2019 has generally been pretty horrific, I feel very lucky to have enjoyed a second year living in Croydon. A highlight of the year was the inaugural Cro Cro Land festival; with the likes of Nova Twins, The Lovely Eggs, Bang Bang Romeo, and faves Chorusgirl and ARXX playing, it was not only a day filled with all the best live music, but also a completely unmatched sense of community spirit and united joy at being part of the DIY scene.
However, in 2019 I don't feel like I've made the most out of living here; so – resolution for 2020? Spend more time in the Cronx.
Spend more time discovering local bands; I already know and love the riotous disco-punk of Bugeye and the dreamy indie-pop of Jetstream Pony, but would love to find out about other Croydon-based bands. And, potentially, I'd love to start putting on gig nights locally promoting female/non binary musicians south of the river.
Spend more time at my favourite pub, The Oval. A pub which employs the friendliest, most hospitable staff; makes the tastiest food (including great veggie options); has its own pub cats; hosts live music regularly, as well as quiz nights every week; and also has a great garden where they have bbqs in the summer.
Spend some time at Fairfield Halls. I've not yet had a chance to get down to the recently reopened and refurbished legendary venue, but will certainly aim to catch some live music and other interesting events there in 2020 (perhaps starting with seeing Sandi Toksvig live in conversation on 8th January…).
It's an exciting time to be living in Croydon, and I can't wait to make the most out of living here over the next twelve months.
16. Charlie Henson, founder of First Floor Space
I'm incredibly grateful for the brilliant year we've had at First Floor Space in 2019 and in 2020 I'd like for us to push our creative boundaries further and connect with even more members of our community. I'm excited to continue building toward the next level, working with more artists and creative people to expand our culture of sharing skills and support. And a personal resolution is to use the amazing resources available to make artwork for my own practice too!
17. Josi Kiss, Made in Croydon CIC Director
Made In Croydon is working with the Friends of Park Hill Park volunteers and 12 different community groups to create a series of Peace Poles as part of the new Walled Garden design in Park Hill Park. Each of the 12 poles will be created in collaboration between the groups, local artists and the fantastic guys at the SoLo wood recycling project. The first three poles will be created with members of the Turkish community, The Soroptimists and SLiDe Dance. The initial response to the project has been fantastic and we are already talking to other Croydon parks to expand this project.
Our Made In Croydon makers' markets events during 2019 were absolutely amazing. Our Christmas events at Boxpark saw over 5,000 visitors and over 50 exhibitors across the two dates. That sets the bar high for 2020 but our team is already negotiating on new dates at new venues as well as Boxpark.
As members of Croydon Council's Croydon Enterprise Zone project, we will continue to offer our members under 25 not only major discounts to participate in our makers markets, but discounts for our professional master classes.
We are in the middle of our Arts Council application for our first Croydon Art Trail event planned to include 10 venues in October.
Design meets the environment with our new Upcycle event this summer, showcasing not only upcycled fashion, homeware and textiles but also art and sculpture from our members.
Our plans for a pop-up shop to showcase the work of our members are still ongoing and we have been in discussions with a developer for the past 14 months – we hope to open in early 2020 – watch this space!
18. Maddy Duxbury, founder of East Croydon Cool
In 2020, my resolution is to start using my Nuffield Croydon gym membership (properly!) to train for a swim challenge. In August 2020, I will be attempting to swim the Channel as part of a relay team to raise money for Aspire; a charity that supports people with Spinal Cord Injury from injury to independence.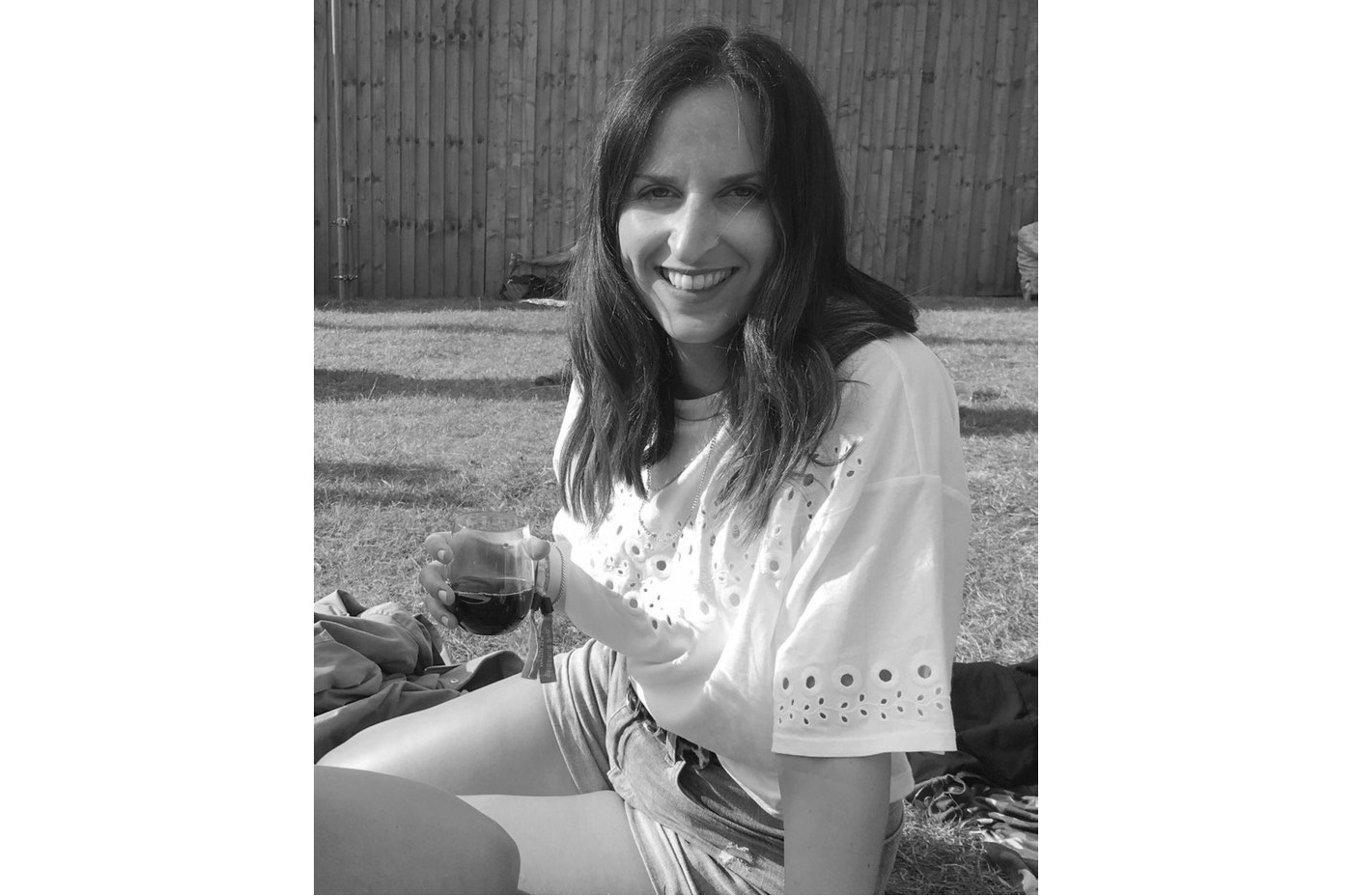 19. Rebecca Sakulku, Roots & Cycles
With the issue of climate change awakening, it's exciting to see so many people taking an interest in the small changes they can make to care for our earth, and 2020, without a doubt will be just as exciting. Croydon Council declared a climate emergency in July 2019 and plans to be carbon neutral by 2030 and we would love to be a part of the process in what ever we can. Roots & Cycles has seen a lot of growth over the past year and we want only to grow more and support more local makers in the process.
On a personal note, it's important to me that shopping eco is affordable so I plan to introduce a scheme for people on low income once I've worked out the kinks. I feel blessed to be located in Crystal Palace and to be surrounded by so many other independently run shops so I'm going to make an effort in 2020 to get to know more people and create even stronger bonds in our community. It's important that we keep shopping in local shops so we don't lose any more of them.
I hope that 2020 allows me to find ways to provide the tools and resources to make it easier for individuals and businesses to be eco friendly in Croydon and to imprint more eco thinking in everything we do.
20. Lis Watkins, local illustrator and urban sketcher
I'm looking forward to continuing to record the people and the town in drawings over the next decade. Croydon never disappoints with the fast-paced building developments so who knows what it will look like in ten years time?
And there you have it peeps – lots to look forward to in Croydon in 2020. Stay tuned as we showcase some of these exciting things (and more) here at the Croydonist. Big thanks to all 20 who shared their 2020 visions…
Images supplied by contributors. Header by the Croydonist.
Posted by Julia