It's that time again, when the year is drawing to a close, and we like to look back at some of our favourite things we covered over the last 12 months. So let's review 22 with 10 from the year, in chronological order, of course…
---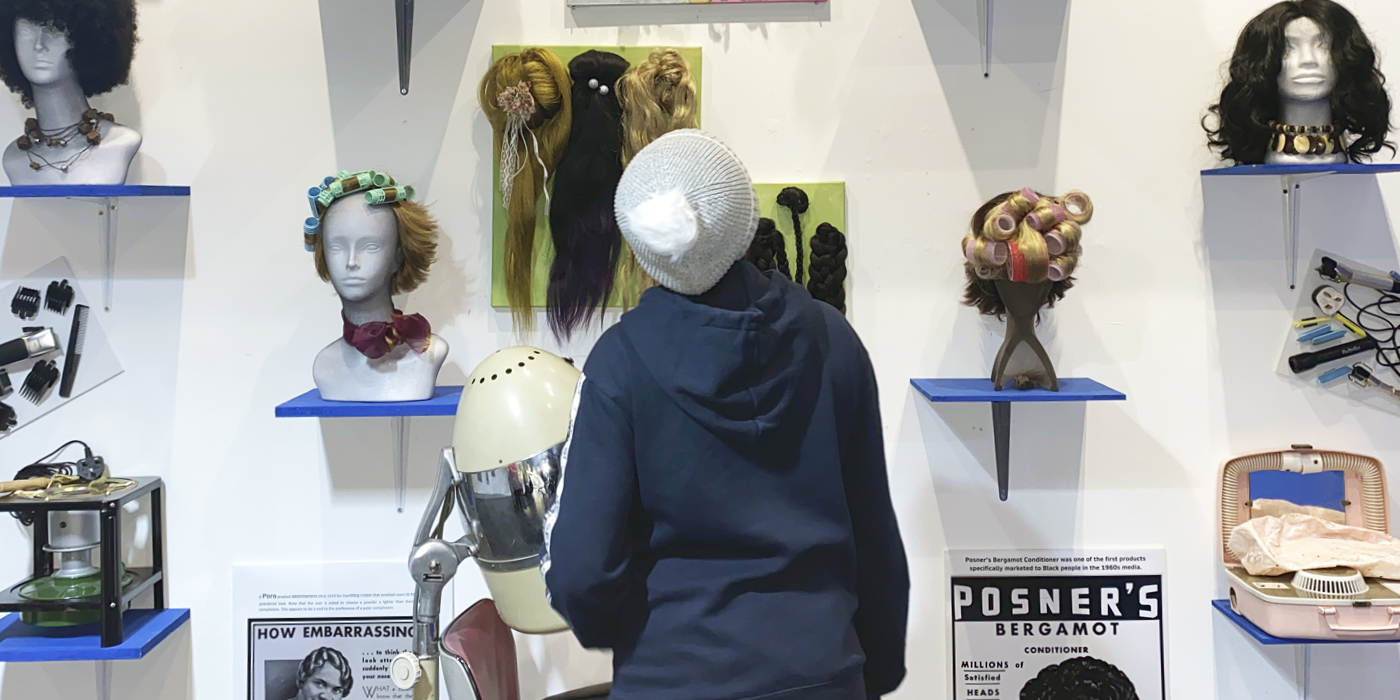 The Rich Tapestry of Afro Hair
March
In early March we dropped by the Windrush Generation Legacy Association (WGLA) in the Whitgift Centre for our first visit. The space, which opened in summer 2021, is run by local charity WGLA and celebrates the diverse legacy of the Windrush Generation and their descendants. We were visiting to see their exhibition called 'The Rich Tapestry of Afro Hair' which showcases the story of afro hair over the centuries from styles to expression and history, however we also got to look at their permanent exhibition about UK Windrush generation homes whilst we were there.
---
March
Also in March we caught up with New Addington raised author and champion of post-war architecture John Grindrod, to chat about his latest book, Iconicon. Iconicon is an engrossing piece of social history which takes the reader on a fascinating journey around Britain's buildings created since 1980: warts and all – with the final chapter completely dedicated to Croydon. (Last minute Christmas gift perhaps…)
---
April
In April, we joined forces with Bareface, Benjamin Martin, and Wesley Baker of CDN Creative to showcase work in a group art exhibition in the Whitgift Centre, at the Project Space, upstairs at Turf Projects. Named 'Never Mind The Concrete', the exhibition was curated by Wesley Baker to celebrate all things Croydon.
We had the pleasure of creating three specially designed pieces for the show called Croydonist Rainbows 2022, which focused on different Croydon themes: art; green spaces; and architecture. Each rainbow contained 22 arcs.
---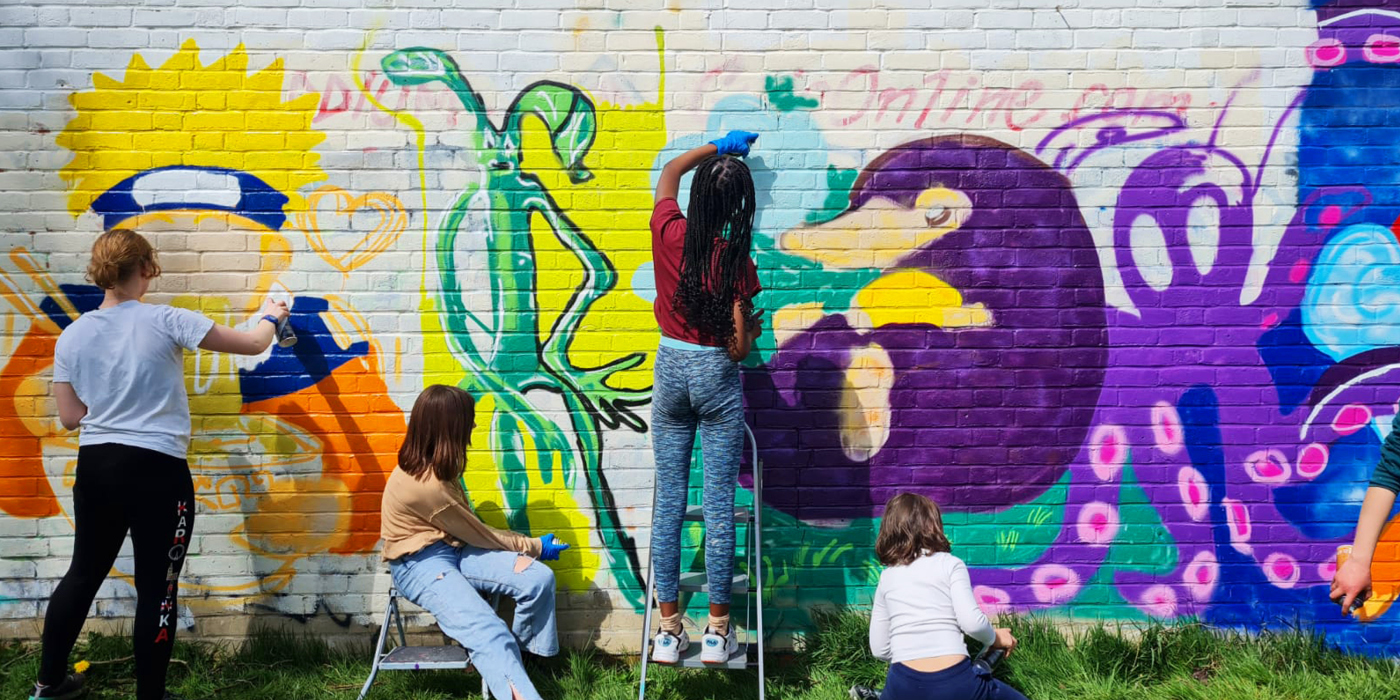 April
Towards the end of April we chatted with South London visual artist ELNO who had worked with local teenage girls and non-binary teens in South Norwood to create a new mural, organised by the Croydon Living Streets Group. ELNO, who is also founder of WOM Collective, which empowers women through street art, chatted to us about the project which culminated in South Norwood Rec.
---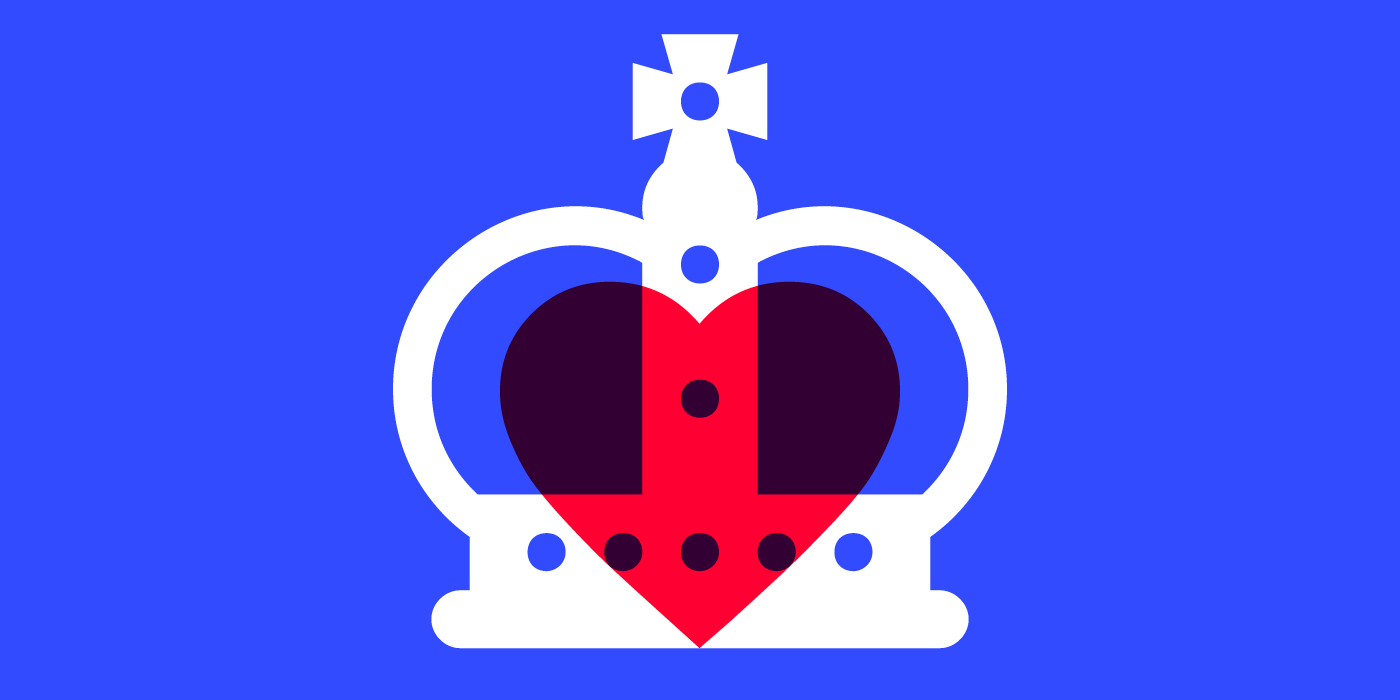 June
Of course, the Jubilee now seems a very long time ago, what with the death of our Queen only a few months later, however, Croydon celebrated the Jubilee with various events all over the borough from trails to tea dances with picnics and street parties far and wide.
---
July
In July, Central Croydon got a new park! Ok, not a 'new' new park. However The Queens Gardens (now with a new and improved design) was officially reopened after its 2020 closure for the adjacent flats development. We took the opportunity in early August to chat with founder of Saffron Central, Ally McKinlay, as well as his daughter Bonnie, to hear their views on the new park, and how they were involved in its redevelopment.
---

Unexpected Croydon inflatable trail
August
August saw crazy giant inflatables return to our streets in the form of a huge paint brush, gargantuan tentacles, a floating pencil, a destructive beanstalk and more. Brought to the town centre by Croydon BID and Designs in Air, Luke Egan (of Designs in Air) said of the art trail 'We hope to get people to look up from their feet and phones and raise a chuckle or at least an eyebrow! Our sculptures can be enjoyed by kids and adults alike, and although our designs are highly technical, it's not high art, but it is high UP art! The great thing is everyone gets to see our work for free.'
---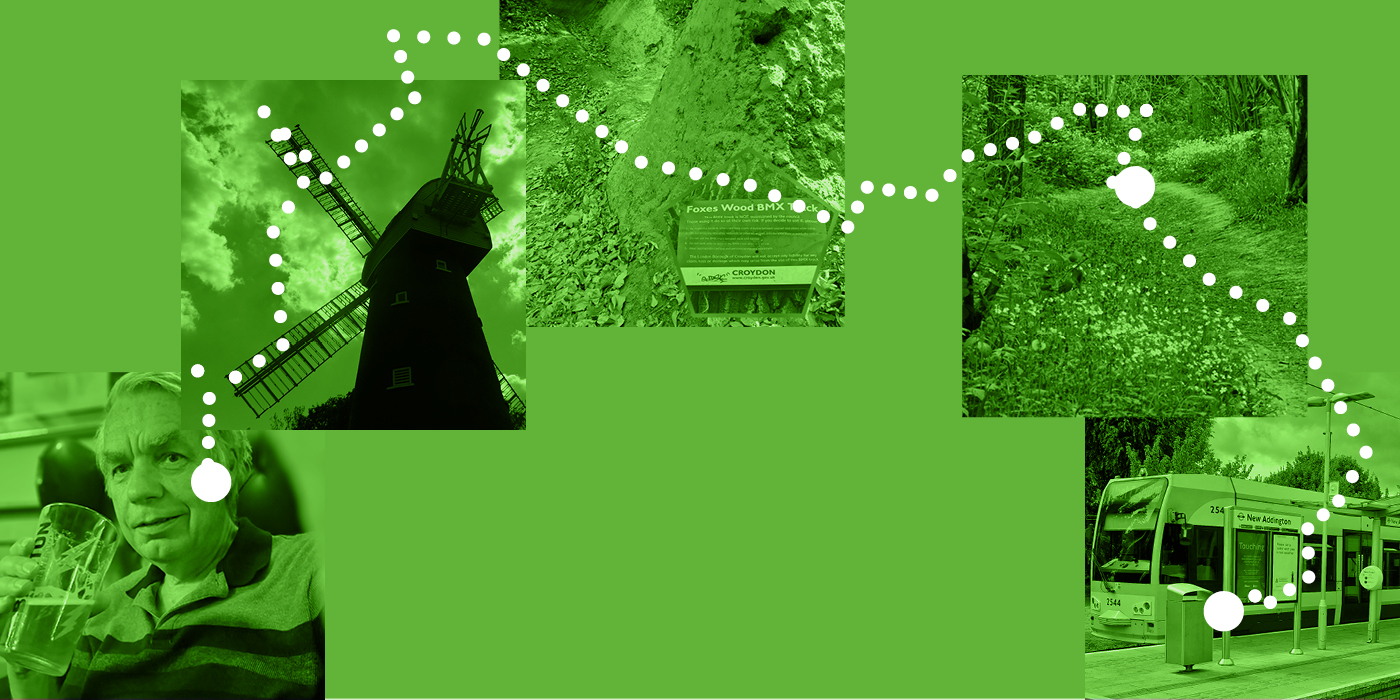 The last instalment of The Green Line
September
We published guest writer Peter Hall's seventh and final instalment of his green line walks – exploring Croydon's abundant green spaces by tram. Although the series launched in December 2021, six of the seven walks were published this year, so we'd like to thank Peter for sharing them with our readers. Peter believes (as do we) that I believe that the tram line is one of Croydon's greatest assets, with the green logo and livery being so appropriate for a route which connects the town centre to many beautiful natural environments and makes nature accessible to all in our borough.
If anyone's looking for some local walks over the festive season, look no further than these:
Read the Green Line Part 1 here.
Read the Green Line Part 2 here.
Read the Green Line Part 3 here.
Read the Green Line Part 4 here.
Read the Green Line Part 5 here.
Read the Green Line Part 6 here.
Read the Green Line Part 7 here.
---
October
Croydon's favourite theatre festival returned in early October, bringing us over two weeks of theatre, performance, dance, song, comedy and film. Croydonites (or to give their full title, Croydonites Festival of New Theatre) was very happy to be back in real life with their 5th edition. Croydonites 2022 featured some huge names from theatre, TV, and film, including the wonderful Joanna Scanlan, actor Simon Manyonda and musical comedian Abandoman, as well as some damn fine names on the South London arts scene, from SLiDE, Beeja Dance, Anita Wadsworth, Gill Manly and Shaniqua Benjamin, to KH Del Rio Smith, Beth Watson/Queer Diary, Aaron Baksh and more. We personally had immense fun at Figs in Wigs' Astrology bingo, as well as Parabolic Theatre's immersive experience Free Will.
---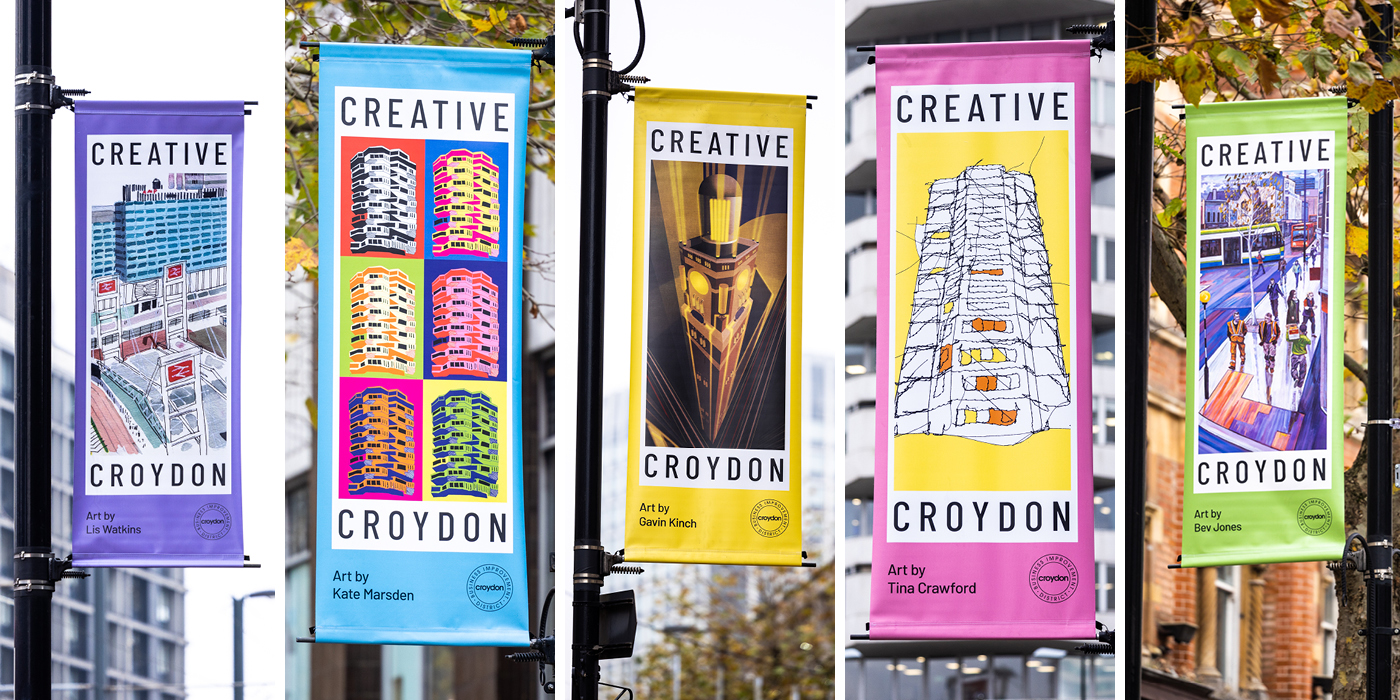 November
At the end of November our collaboration with Croydon BID appeared on the streets of Central Croydon. If you've been out Christmas shopping in the town centre, you have probably noticed some new art adorning our lamp posts. Through the Croydonist, one of my passions is highlighting the creativity on display in my hometown, therefore, it was a pleasure to partner with Croydon BID to bring the work of Kate Marsden, Gavin Kinch, Tina Crawford, Lis Watkins and Bev Jones to our streets in an outdoor group art exhibition called 'Creative Croydon', which showcases 15 different pieces of art depicting some of Croydon's notable places and spaces. Be sure to look out for them over the festive season.
---
So there's our review of 22. We'd like to say a huge thanks to our readers, contributors and collaborators this year, and wish you all a relaxing festive season. 
Posted by Julia. See original articles for full photo credits.